We're Behind You: A Guide to Finding the Best Wheelchair Accessible Condos in the Myrtle Beach, SC Area
Here at Condo-World, we understand that our guests not only have a list of wishes and wants in a dream vacation any time of year in Myrtle Beach, but may also have specific needs in life, such as a stay that requires wheelchair-accessible hotels in Myrtle Beach.
That's why, for your convenience, we've mapped out a layout of our many wheelchair-accessible vacation rentals in Myrtle Beach and North Myrtle Beach, S.C. – down to the specific units. Because we want you to be as relaxed, comfortable, and safe as possible!
North Myrtle Beach, SC
Ashworth 706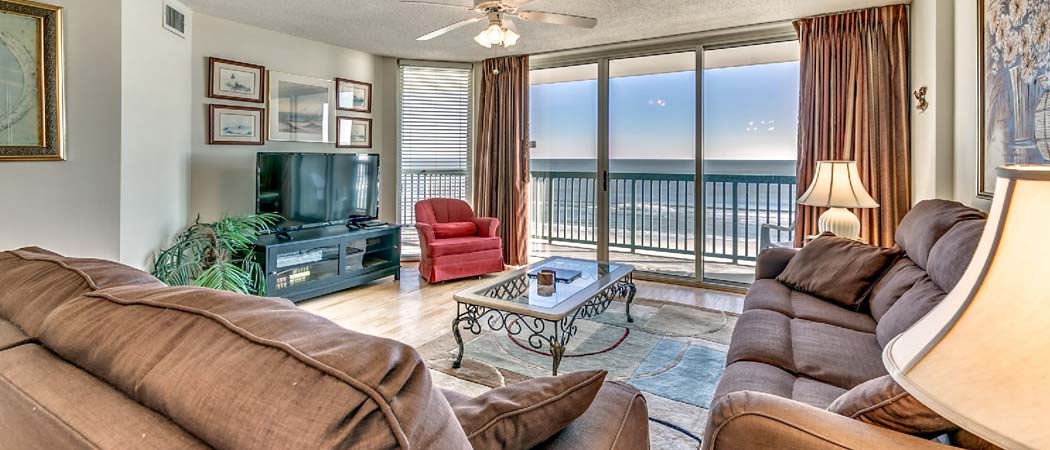 This two-bedroom, two-bath oceanfront condo sleeps six and features handicap accessible amenities, such as a wheelchair accessible entry and a walk-in shower with safety bars in the shower bath. The AshWorth is a relaxing retreat, based on prime Ocean Drive real estate in North Myrtle Beach. Each condo is bathed in luxury, as well as the endless amenities meant for this trip, including multiple oceanfront pools, a lazy river, Jacuzzi and more.
Ocean Bay Club 906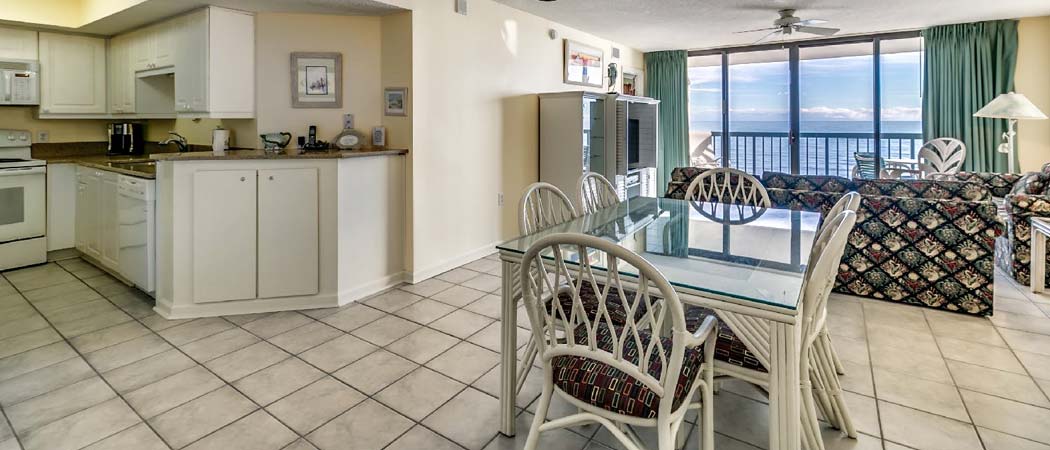 It's a roomy home away from home, with all the comforts of your handicap accessible home, too, like a walk-in shower and shower bath with safety bars. Ocean Bay faces the ocean, hence its birth name, so relish those oceanfront balcony sunrise views. When you're at rest at the best of Ocean Bay, you're in sublime, designer surroundings; this unit sleeps eight in four bedrooms.
Crescent Shores 1806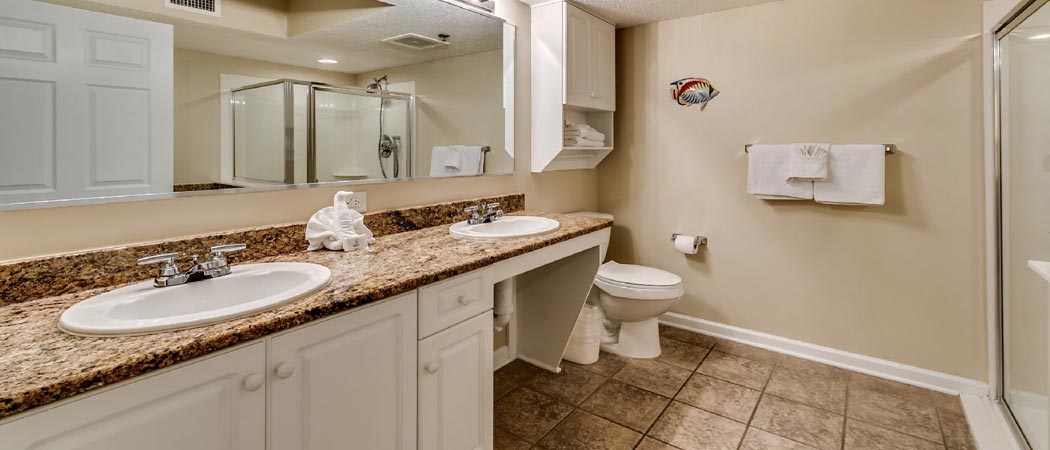 This breathtaking, oceanfront resort specializes in expansive oceanfront balconies with awe inspiring views from just about any angle in the condo, including this handicap accessible four-bedroom, three-bath suite that sleeps a whopping 12 guests. Designer furnishings complement your necessary safety features, such as a wheelchair accessibility and a walk-in shower with safety bars in the shower bath.
Myrtle Beach, SC
Dunes Village Resort – Oceanfront King Condo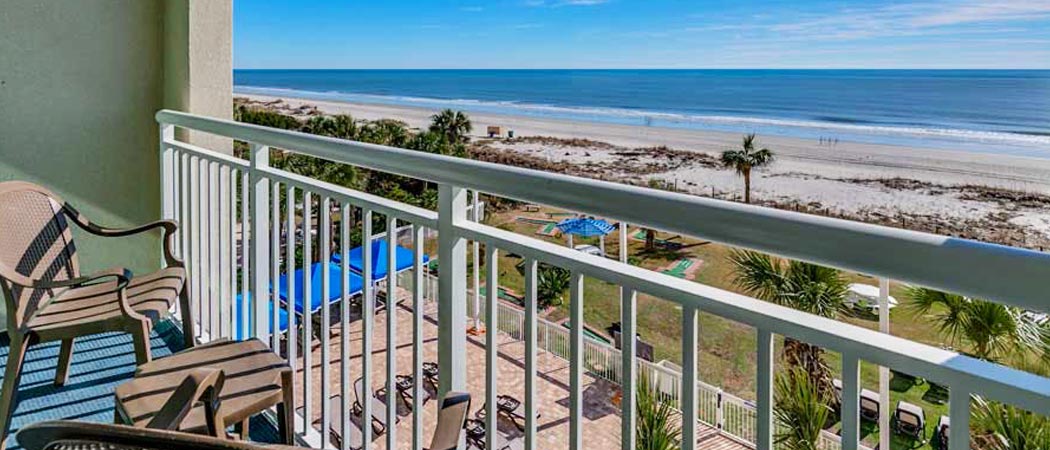 Live like a king in any of the Myrtle Beach wheelchair accessible rental oceanfront king condos, all available on the second floor. The modern, one-bedroom suite sleeps four and treats all to unbeatable views of the ocean. Inside, amidst designer appointments, are handicap accessible features, such as slightly raised toilets and safety bars in the bathtub and shower area. The entire family will enjoy this resort that's known for its two indoor water parks totaling 3,0000 square feet of adrenaline of fun year-round. Additional onsite amenities include indoor and outdoor pools, hot tubs, a 250-foot lazy river ride, mini golf, brand new tennis courts, basketball courts, Wii games, pool tables, shuffleboard and more.
Caribbean Resort -1 Bedroom Oceanfront King Suite – Handicap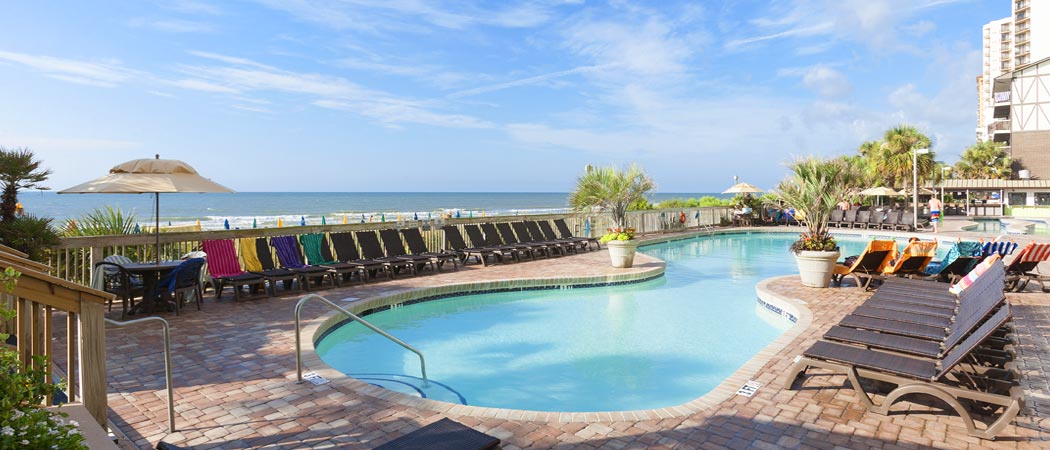 You will be amazed by Caribbean's oceanfront, two-room king suites with wheelchair accessibility. Each suite features a bathroom with bathtub and toilet safety bars, as well as an accommodating, open bathroom layout; a shower chair is available upon request. Interior renovations to the resort not only boast new bedding, tile kitchen, but also king suites with room doors and halls that are widened for wheelchair access. There's also a galley-style kitchen with a flat-top stove, roll-up accessible sink, microwave, coffee pot, toaster, and full-size fridge. The living room has a convenient sleeper sofa and double-size murphy bed.
Island Vista Resort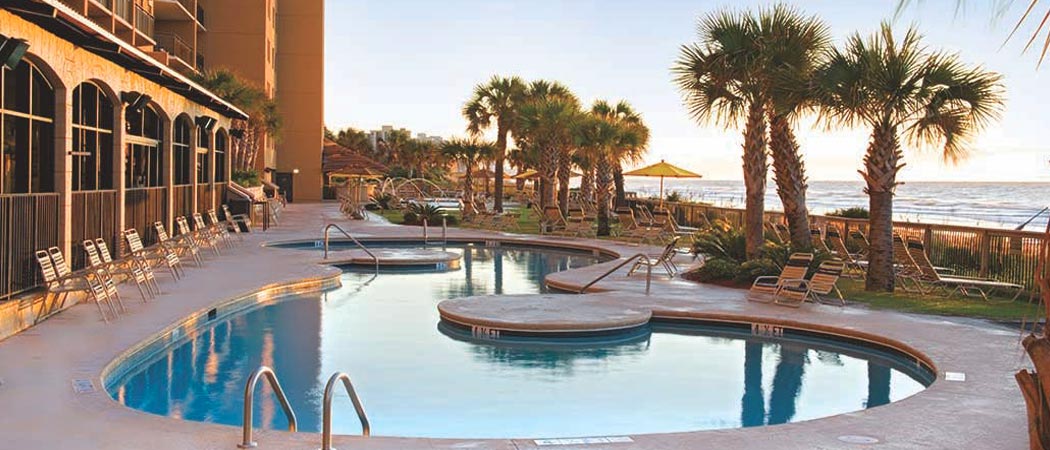 This resort, with a gorgeous vista of the ocean, is in a quiet, restful northern end of Myrtle Beach: the perfect spot for your trip. Each spacious, one- through four-bedroom oceanfront bedroom condo can be ADA-accessible upon request, complete with installable rails and wheelchair accessibility. All guests on this getaway can enjoy amenities like the onsite indoor/outdoor pools, indoor kids' area with lazy river, spa, and award-winning Cypress Room restaurant and more.
Sandy Beach Resort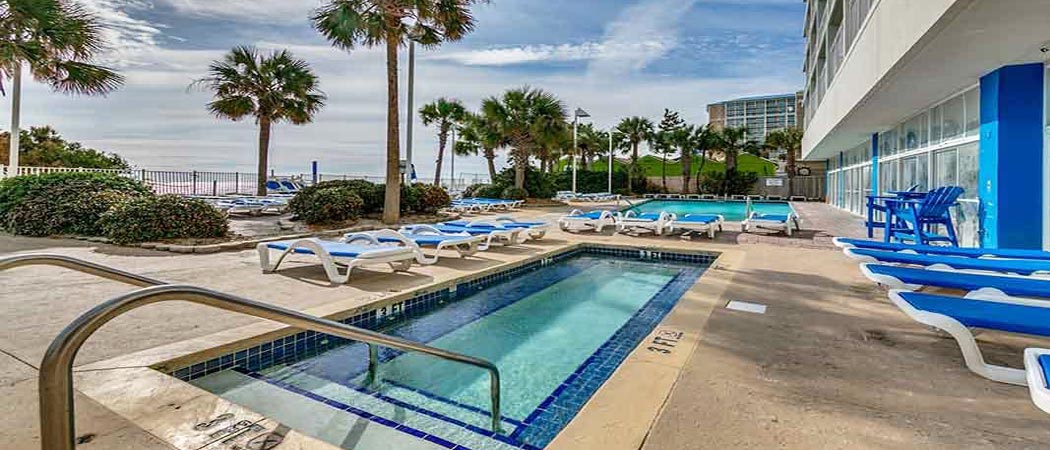 Sandy is luxurious and unforgettable. The newer oceanfront property is also one of the Myrtle beach wheelchair accessible hotels that will be a No. 1 in your picks at the beach. Two- and three-bedroom condos feature safety bars, with some roll-in showers. Sandy Beach is located at the heart of the beach, close to where your entire family can also check into the Myrtle Beach Boardwalk, hub of dining spots, shopping, the SkyWheel, concerts and more.
Oceans One Resort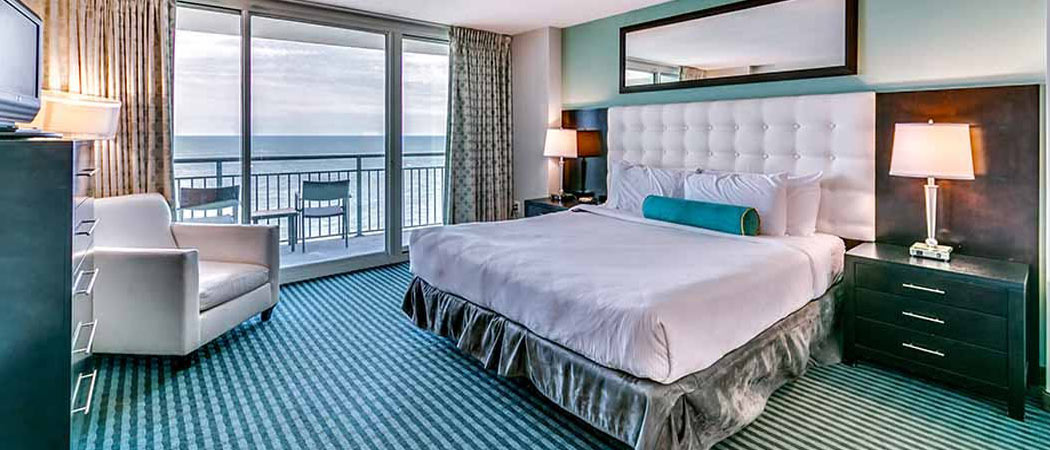 All are wheelchair Accessible, 2 and 3 bedroom units
handicapped units have safety rails and a few with roll in showers.
You are No. 1 at Oceans One Resort, one that offers wheelchair accessible hotel rooms in Myrtle Beach within the most contemporary interior design. All condos are wheelchair accessible, with two- and three-bedroom units offering safety rails and a selection of roll-in showers. Relax and unwind with your family in the indoor and outdoor mineral pools, hot tubs and more. Or, venture down the Myrtle Beach Boardwalk to take a ride to the sky aboard the wheelchair-accessible Myrtle Beach SkyWheel.
Note for wheelchair-access Myrtle Beach: For your treks to the sand, Myrtle Beach offers free beach wheelchairs, free of charge, to residents and visitors who visit all city beach accesses. For more info on how to reserve one, visit: www.cityofmyrtlebeach.com/handicapped.html