New Restaurants Near the Myrtle Beach Boardwalk
Myrtle Beach is a melting pot of culinary offerings amidst the thousands of restaurants located on the Grand Strand. But we'd like to spotlight just three new restaurants near the Myrtle Beach Boardwalk in downtown Myrtle Beach. Crafted by the masterminds of the Bondfire Restaurant Group, featuring menus that travel the globe – from the Far East to the South of the Border. You won't be disappointed by this trio of concepts cooked up by owners Larry and Fabiana Bond. Dig into the details of each hotspot here:
Art Burger Sushi Bar
Location: 700 North Ocean Blvd, Myrtle Beach
Open daily, noon to midnight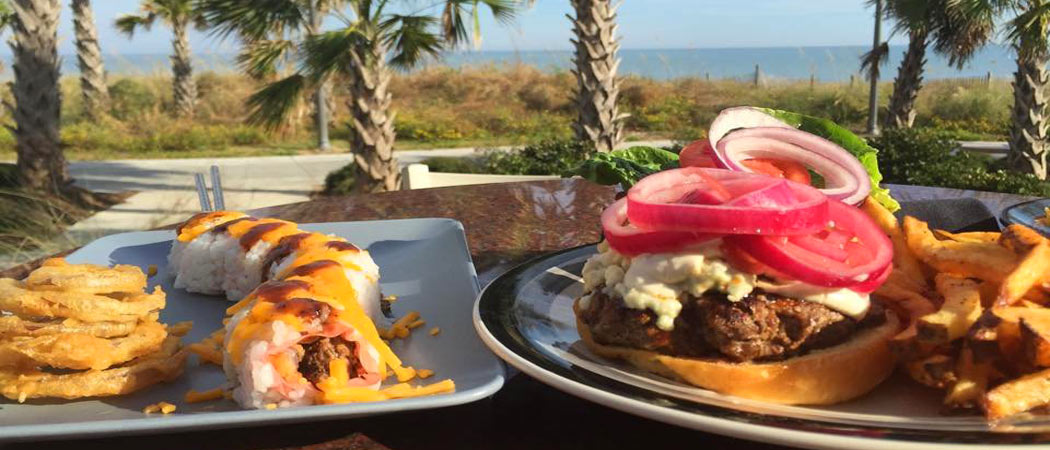 If you didn't think combining burgers and sushi – and a liquid nitrogen bar – was possible, think again. The oceanfront Art Burger Sushi Bar is a fusion dream – the kind of restaurant built on gourmet quality, without the gourmet, fine dining prices. Add to that the fun vibes, complete with drinks smoking with liquid nitrogen and a gallery displaying local artists' work, and you have the perfect night out with friends. Try the Art House-Cut Fries, loaded with avocado ranch, cheddar cheese sauce, roasted garlic salsa, bacon and scallions, and the Van Gogh, a blackened tuna burger with tomato, wakame and wasabi mayo.
The Chemist – Craft Cocktails & Modern Cuisine
Location: 300 9th Avenue North, Myrtle Beach
Open Monday-Friday, 4 p.m. to midnight, and Saturday & Sunday, 11 a.m. to midnight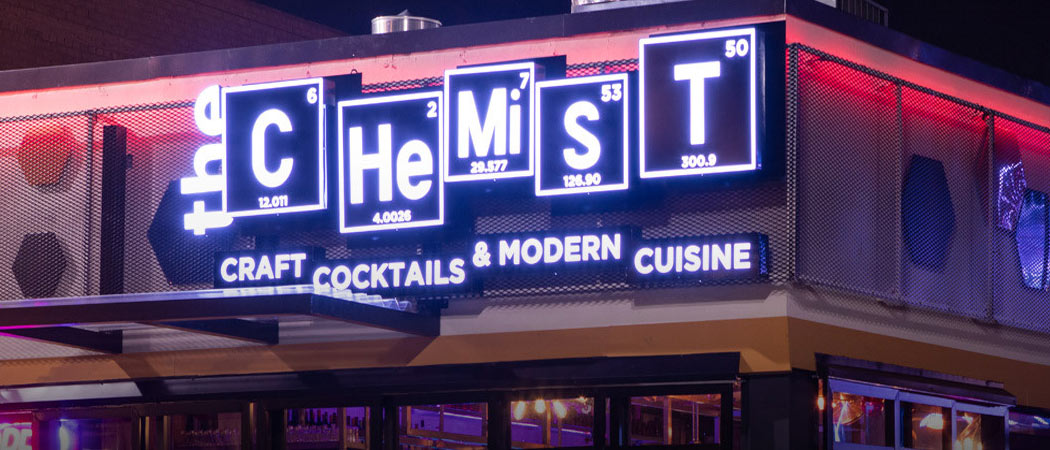 You may not be into science, but you'll dig the way The Chemist uses molecular gastronomy in all of the food and cocktails on the menu. The cool ambiance is reminiscent of an industrial science lab, down to the beaker beverage vessels. Experiment with entrees like the Coriander-Dusted Tuna, seared with liquid nitrogen and served with wasabi pearls and whiskey barrel-aged soy sauce, or the Seared Smoked Trout under glass with bamboo rice risotto, balsamic-glazed shiitake mushrooms and chef Thomas' famous XO sauce. On the drink menu, when the weather gets cooler, warm up with the Labtini, a mix of nitro coffee and Amaretto foam.
Gordo's Tacos & Tequila
Location: 214 9th Avenue North, Myrtle Beach
Open Sunday-Thursday, noon to 10 p.m., and Friday & Saturday, noon to 1 a.m.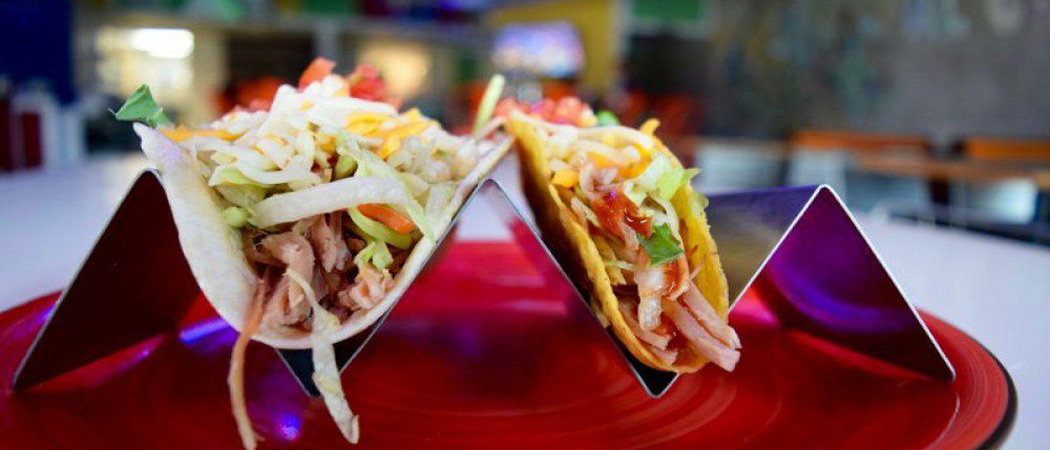 It's Taco Tuesday here seven days a week, and you and your amigos will want to take part in the popular foods and fiesta that are an everyday occurrence, but anything but routine. Gordo's menu showcases those classic, authentic, fresh Mexican flavors in dozens of tacos, burritos, fajitas, skillets and more. Not a fan of Mexican? Try a unique combo like the Hawaiian Chicken taco stuffed with marinated chicken, roasted pineapple, onion and cotija cheese. On Sundays starting in August, Gordo's also began serving a $14 Sunday Buffet of traditional Mexican dishes. Happy Hour stays happy from 4-7 p.m. daily, and DJ Latin dance nights heat up Friday and Saturday nights starting at 10 p.m.
Want to check in close to your dinner reservation? We have two resorts we recommend in downtown Myrtle Beach: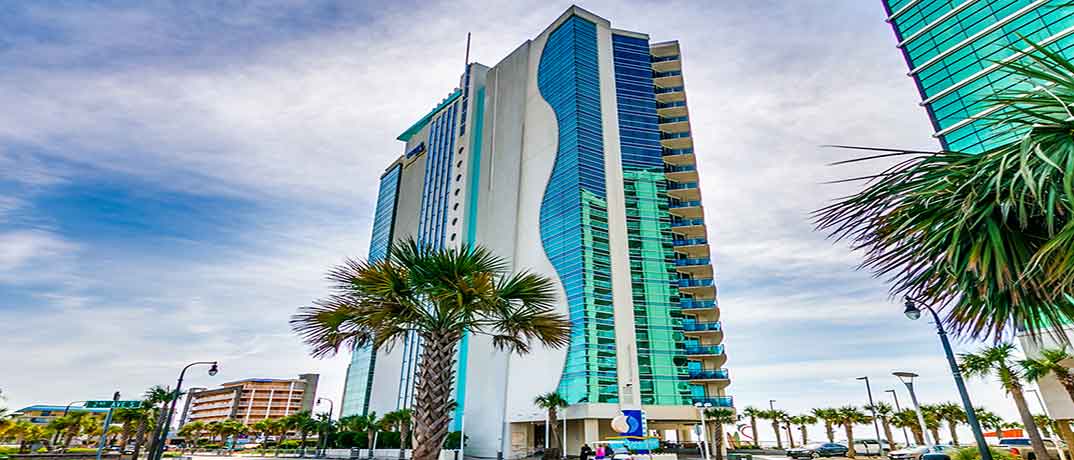 This beauty looks like a modern work of art, which continues in the interior design of each luxury one, two and three-bedroom condos immersed in comfort and style. The resort's outdoor water amenities can practically be enjoyed year-round, including indoor and outdoor mineral pools, multiple hot tubs, lazy rivers, a waterfall, a sun deck and more. Oceans One is also located just a block from the Myrtle Beach Boardwalk, lined with shops, bars, restaurants and the SkyWheel.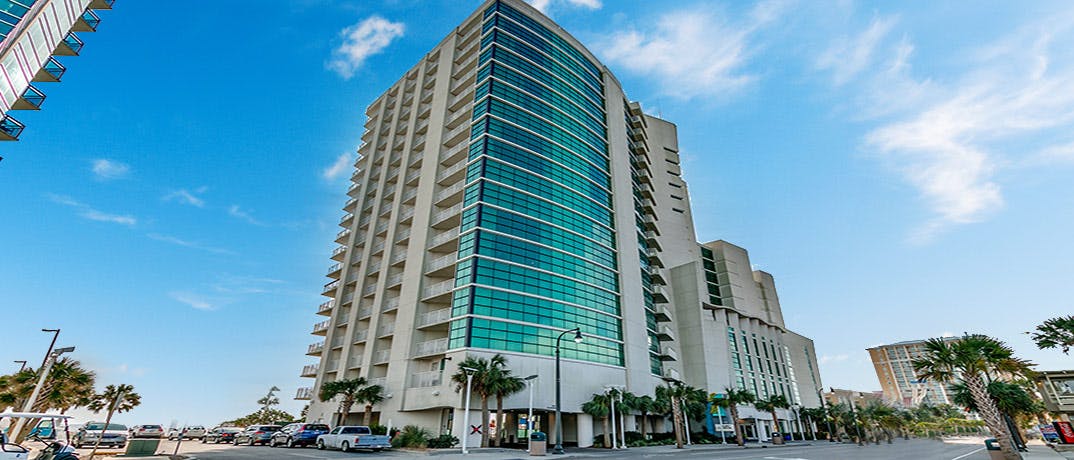 Surround yourself in sleek luxury, day and night, at this new oceanfront resort. All one- through three-bedroom condos are laid out with modern appointments, furniture and design in every square inch. You may almost not want to leave your room, but there are too many outdoor water amenities you can't pass up, including the oceanfront pools, lazy river and hot tub. At night, after dinner, hit the Myrtle Beach Boardwalk, or take a short drive north to Broadway at the Beach, a hub of nightlife, or The Market Common, an ultra-cool metro village that houses restaurants, bars and a movie theatre.