Whether you're here for your Spring Break from school or you're just taking that much needed vacation, be sure to check out the 6th Annual Beer & Wine Festival that's taking place on Saturday, March 29, 2014. The event is going to have live acoustic music as well.
The evening is divided into two separate sessions with more than 100 craft beers for you to sample. The first session (session #1) will be held from 2-5 p.m. and session #2 will be held from 6-9 p.m. All samples for tasting are 4 ounces.
Following are the types of beer samples:
Abita Jockamo
Abita Purple Haze
Abita Strawberry Harvest
Aviator Habanero Saison
Aviator Hog Wild IPA
Aviator Hot Rod Red
Brooklyn Black Ops
Brooklyn Lager
Duck-Rabbit Rabid Duck Russian Imperial Stout
Duck-Rabbit Milk Stout
Foothills Hoppyum
Foothills Seeing Double IPA
Foothills Sexual Chocolate
Founders All Day IPA
Founders Backstage Series #8: Sweet Repute
Goose Island Bourbon County Barleywine
Goose Island Bourbon County Backyard Rye
Goose Island Bourbon County Stout
Highland Ashevilliner Weiss
Highland Cold Mountain
Highland Gaelic Ale
Holy City Pilsner
Holy City Pluff Mud Porter
Lagunitas Cappuccino Stout Cask
Lagunitas Censored
Lagunitas Hairy Eyeball
Lagunitas Wet Hop IPA
Lonerider Shotgun Betty
Lonerider Sweet Josie
New Belgium La Folie
New Belgium Lips of Faith: Imperial Berliner Style Weisse
New Belgium Lips of Faith: Wild Dubbel
New Belgium RyePA
New Belgium Snapshot
New Holland Blue Sunday
New Holland Dragon's Milk Reserve
New Holland Mad Hatter
New South Lilly the Great
New South Nut Brown
New South White Ale
Oskar Blues Barrel Aged Old Chub
Oskar Blues Dales Pale Ale
Oskar Blues Mama's Yella Pils
Railhouse Brewery FCA IPA
Railhouse Brewery Mastiff Oatmeal Stout
Railhouse Brewery Red Wine Barrel Aged KA-Bar
Red Hare Gangway IPA
Red Hare Sticky Stout
Red Hare Thrice Hopped Imperial IPA
RJ Rockers Black Perle
RJ Rockers Son of a Peach
RJ Rockers Witty Twister
Rogue 25th Anniversary
Sam Adams Boston Lager
Sam Adams Chocolate Squirrel
Sam Adams Golden Yuzu
Sam Adams Juniper IPA
Sam Adams Rebel IPA
Smuttynose IPA
Smuttynose Old Brown Dog
Thomas Creek Chocolate Orange IPA
Thomas Creek Class V IPA
Thomas Creek Dockside Pilsner
Terrapin Cinnamon Roll'd Wake N Bake
Terrapin Moo Hoo White Chocolate
Terrapin Pineapple Express
Woodchuck Amber
Woodchuck Cellar Series Chocolate
Woodchuck Cellar Series Smoked Apple
Visit the MyrtleBeachBeerFest.com website for full descriptions, alcohol content, etc. of the beers listed here. New beers are being added all the time.
Advance tickets for the Beer Festival are $35/person plus fees for each session and can be purchased on their website. Tickets at the door will be $45 per person. For more info call 843-272-3000.
Event Summary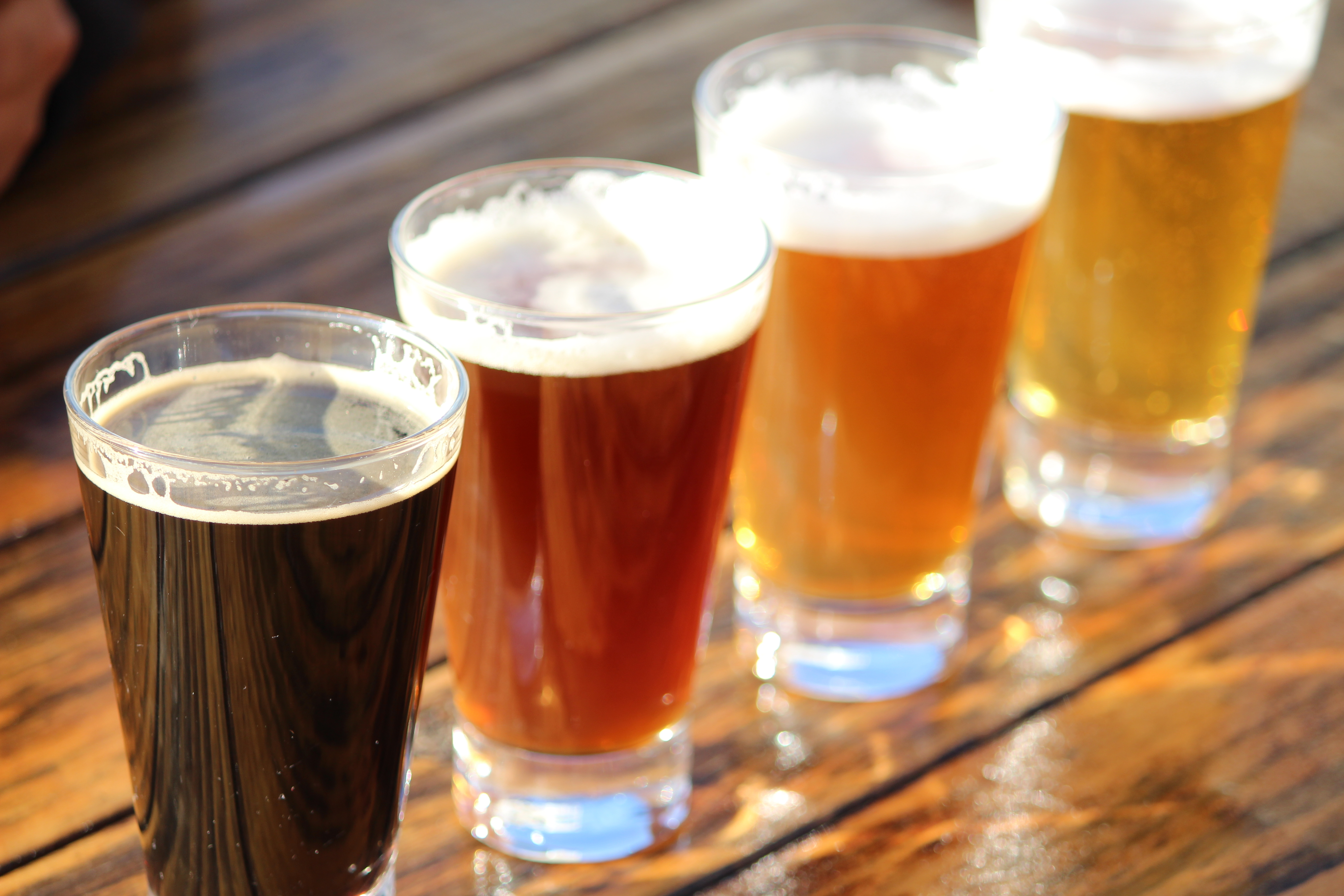 Name
​
6th Annual Beer Fest at House of Blues
Location
​
House of Blues in Barefoot Landing

,

North Myrtle Beach

,

SC
Start Date
End Date
Description
With its 6th year, Beer fest at the House of Blues in Barefoot Landing includes live entertainment providing beer enthusiasts with over 100 samples to choose from.