Grab your family and friends and make your way to waterfront for the 38th annual Christmas Regatta Boat Parade. Since 1984 families have been able to look forward to the Saturday after Thanksgiving to kick off the Christmas spirit with this special holiday retreat. Starting out at the Little River Inlet, the boats make their way at dusk down the waterway to Dock Holidays Marina for their final anchor place.
More than just a pretty boat parade, the Intracoastal Christmas Regatta also kicks off the season for giving. Headed up by Santa's Angels, the Yachts for Tots is one of the area's largest toy drives. Spectators are encouraged to make a donation to raise funds to help make a needy child's Christmas special. Parade viewers can make cash donations or bring a new, unwrapped, toy to help spread the joy to children throughout Horry County. But the giving doesn't stop at the children, the crew also collects for everyone's favorite four-legged friends. So don't forget pet toys, food and supplies.
Let the count down begin as you get ready to trade your turkey leg for a mug of delicious hot cocoa as you line the Intracoastal. From great food to beautiful boats to Christmas joy all around, the Christmas Regatta Boat Parade is one of the can't miss events of the season. Join the Grand Strand celebration on November 26, 2022 for an evening you won't soon forget.
Here are the best spots for viewing the Intracoastal Christmas Regatta:
Grand Harbour Marina
Key West Crazy
Crab Catcher's
Capt. Juel's Hurricane
Snooky's
Myrtle Beach Yacht Club
Officer's Club
Cherry Grove Marina
Captain Archie's
Filet's
Boardwalk Billy's
Event Summary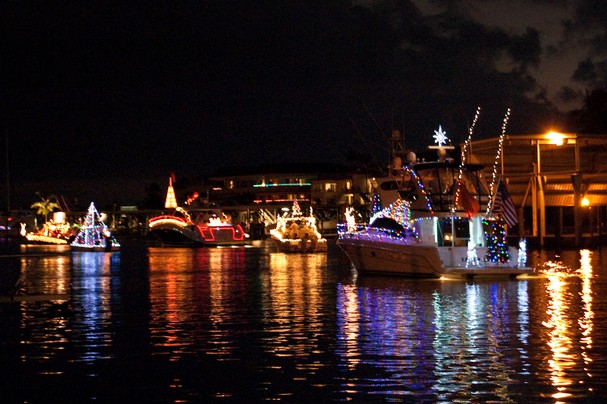 Name
​
Christmas Regatta Boat Parade
Location
​
Dock Holidays Marina

,

North Myrtle Beach

,

SC
Start Date
End Date
Description
The Intracoastal Christmas Regatta will float along the waterway from the Little River Inlet to Dock Holidays Marina to spread Christmas cheer! Bring a toy or donation for their fundraiser "Yachts for Tots."