Condo-World is an industry leader in finding the absolute best luxury, family-friendly and/or budget-conscious accommodations. Our team of travel experts ensure that when you book with us, your list of must-haves is met.
We are proud to announce, Condo-World has now international! We are now providing the most beautiful Cabo San Lucas all-inclusive vacations anywhere. What's more, we've partnered with some of the world's best Cabo San Lucas resorts.
When you choose Condo-World's Cabo villas and Los Cabos resorts through us, we will do all we can to ensure your experience is wonderful! You have many choices — thank you for choosing us.
Things to Do in Cabo San Lucas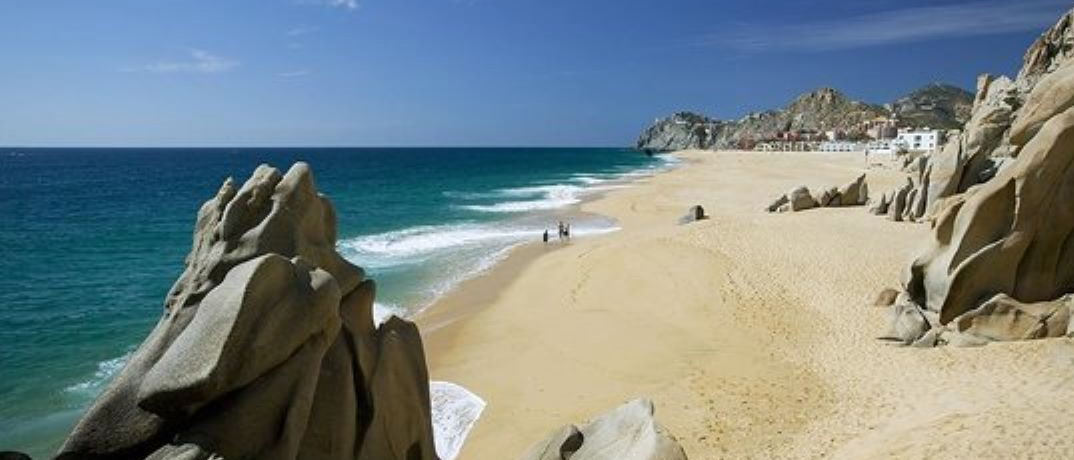 Foodies, adventurers and cultural aficionados — you've come to the right place. As the saying goes, "When in Rome," but in this case, when in Mexico. Why not learn how to cook and taste authentic Mexican cuisine? Cabo San Lucas Cooking Class with Chef Issi Radilla, a master chef will help you pick out local market fare and then help you make a Mexican feast. Craft your own tortillas, sep Tequila (or water or soft drinks) and then make an appetizer, soup and main course. Every day is different so pick your favs, register for the 5-hour class and enjoy! Price is $87 per class.
Who doesn't want to ride a camel at least once in they life? You can with Cabo Adventures Outback and Camel Ride Safari. You'll ride thought the Baja desert, take a guided nature walk and even take a tequila tasting! The day includes a buffet lunch at Tierra Sagrada Ranch, walk through gorgeous nature, make tortillas and sample Mexico's best tequila, mezcal and beer. The desert is about 45 minutes north Cabo San Lucas and you'll get there via an air-conditioned van from your Cabo resort, but you'll be glad you signed up for this adventure. Nestled in pristine and untouched desert, the experience is phenomenal and trust us, you'll be glad you included this three-hour tour as part of your Cabo San Lucas vacay.
How better to take in a sunset, feel the warm breezes and take unbelievable photos than on board a luxury sail boat or yacht? You can do just that at Cabo Sailing Ocean Adventures. Snorkeling, scuba diving, whale watching or simply relaxing while you sit back and take it all it — any and all is available. Take a public tour or cruse or register for a private one. Thirty to forty foot sailboats or 42-46 foot yachts are available. Sail or cruise the Sea of Cortez with professional guides, captains and crew. These are the kind of tours that are life-changing!
The Eats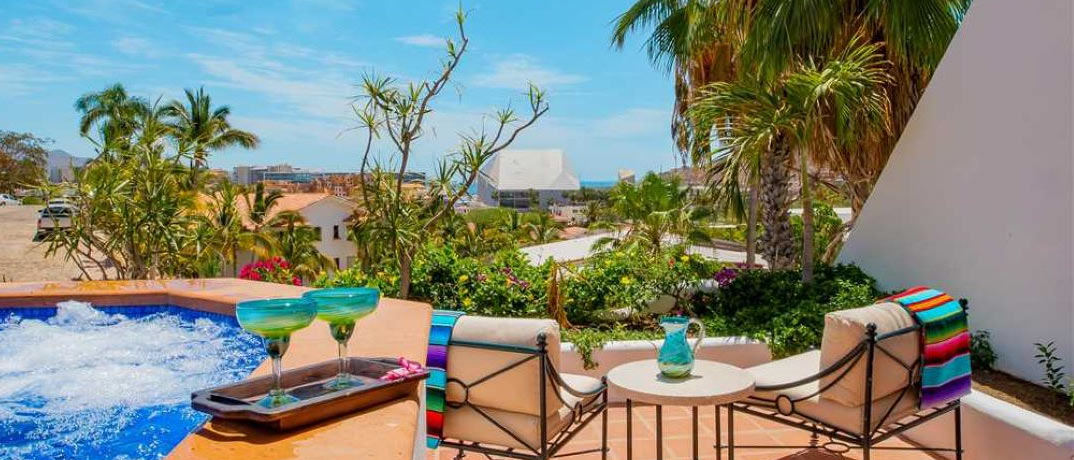 A large part of embracing an area's culture is enjoying the cuisine and Cabo San Lucas has an incredible array to choose from. We've picked out three of our favorites to get you started.
Acre Restaurant & Cocktail Bar marries global and Mexican cuisine then results in a phenomenal tasting experience. Open for lunch and dinner, the food and presentation of it is celebrated — and the ambiance is pure bliss — peaceful and serene. Food and drink come from the 25-acre property's farm and it recently opened in 2016. It is an experience for the senses!
Flora's Farms is another 15-acre organic farm-to-table restaurant. Their menus are seasonal with some "permanent classics." Animals are raised humanely on diets without hormones or antibiotics. You can also sign up for cooking classes here. The freshest foods served up by award-winning Chef Guillermo Tellez. Oh, and they have a "farm bar," that's open to the field that serves up any kind of cocktail you can imagine and an ice-cream cart!
One of the best fusion restaurants, Toro in Los Cabos, is the top spot if you love churros, Word on the street are they make the best. Along with a host of ceviches, and other delicious vegetarian, vegan and organic choices. Try the Tuna Toro Burger — it's the best you'll ever taste.
When to Go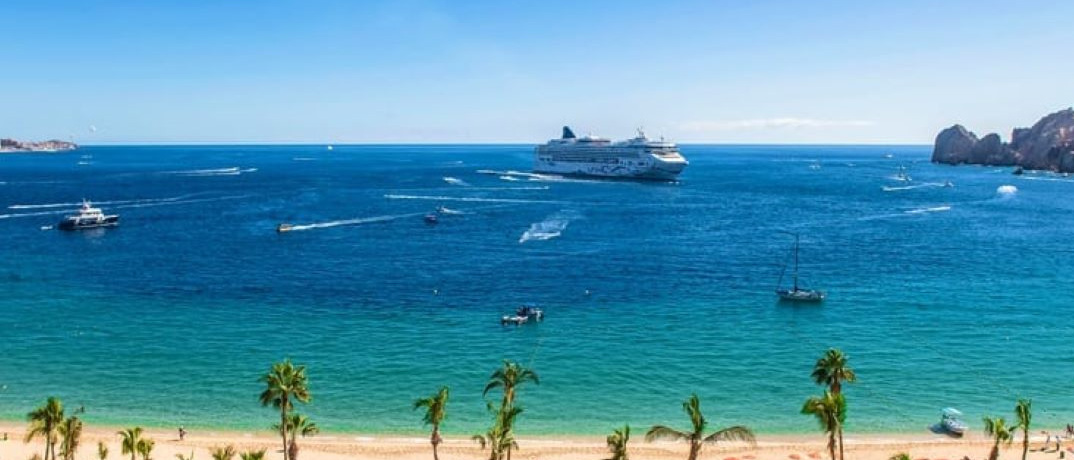 Though Cabo San Lucas is awesome any time of year, there are certain periods that appeal to different vacationers and travelers. If you like to be with the crowds, visit December through May where the temps are in the mid-70s to mid-80s. You'll pay a higher premium to visit this time as this is peak season. Spring breakers visit this time as well, so if you love crowds, this is the time to go. The Todos Santos Art Festival is in February and the Festival of San Jose is in March. Both are wildly popular and bring in the crowds.
May and June bring about the best discounts and these temps are in the mid-80s. Reserve early as many take advantage of the lower prices right after winter and before the summer heats up. Cinco de Mayo and the GastroVino Baja Food & Wine Festival are both in May. Book now!
July through September is going to have their share of rainy days but it's the time when families visit during school breaks. Temps soar to the 90s during this time and some places will offer summer discounts so this, despite the rain and humid heat, is a popular time to visit.
October and November books quickly as temps begin to drop, though October will have a few leftover 90-degree days. But, it's beautiful this time of year and if you enjoy the milder climate, you'll want to go at this time — right before rates begin to climb again. There are plenty of fishing tournaments during this period as well as the Los Cabos Jazz Experience in November.
Where to Stay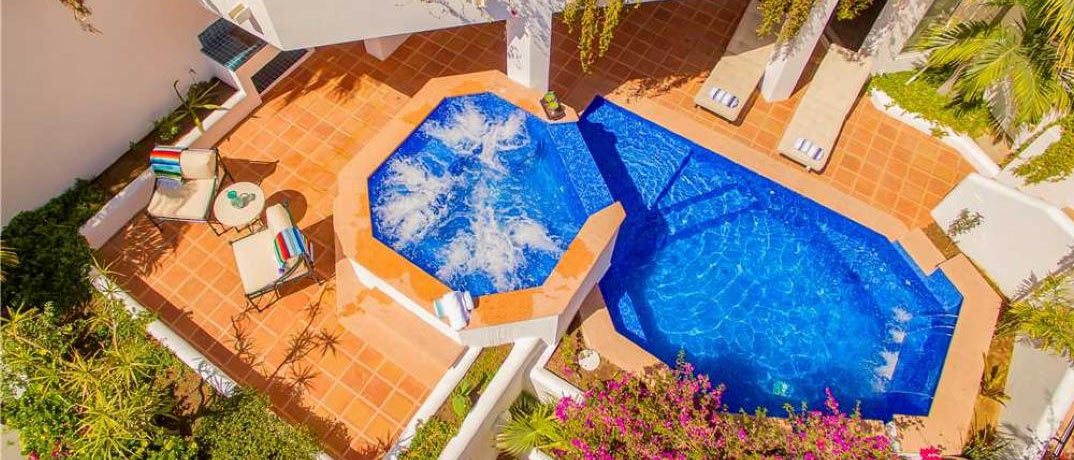 No matter what time you choose to visit Cabo San Lucas, you won't be disappointed. Condo-World's team of experts will make sure your dream vacay is just that. From three-bedroom villas to 10 bedroom estate-like stays, we are ready to make sure every detail is perfect. Start your dream today and book online at Condo-World today!