What does October mean in Destin? It means the Destin Fishing Rodeo is happening, a favorite time of year for amateur and professional anglers alike, with some of the best Destin fishing!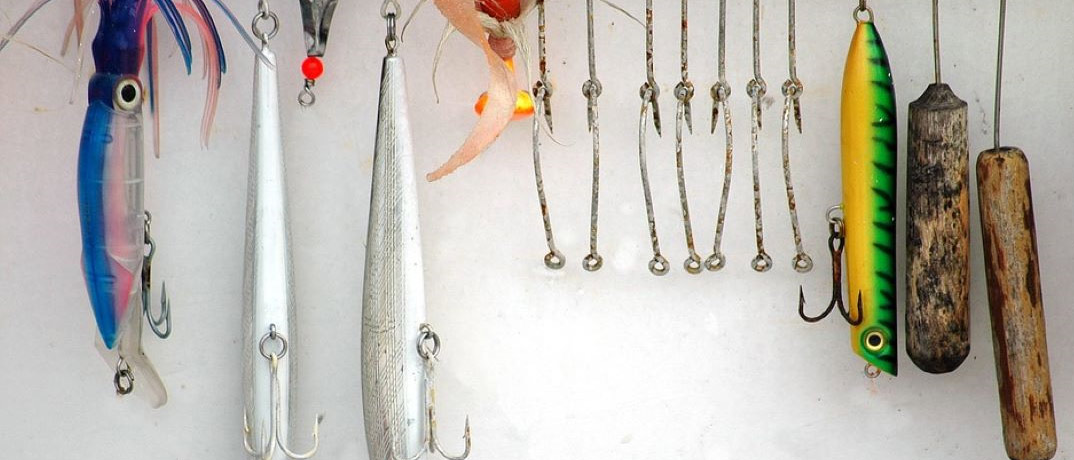 Home to one of the largest fleets of the finest charter boats in the world, Destin offers year-round charters to challenge first timers, expert fishermen and everyone in between. Captains, anglers, Destin's fishing boats and charter boats alike are already preparing for some amazing fishing in the Destin Harbor during the month-long Destin Fishing Rodeo! You can join in the fun and fish aboard boats registered in the Destin Fishing Rodeo with endless possibilities! From bottom fishing for red snapper, triggerfish, amberjack and grouper to inshore trolling for cobia, king mackerel, Spanish mackerel, lady fish and bonito, or offshore trolling for wahoo, marlin, tuna, sailfish and mahi mahi, Destin has the right boat, captain and crew to earn your sea legs.
Begun in 1948, it began as just a few anglers and charter boats. But now? It's 73 years strong and has expanded into one of the largest fishing tournaments along the Emerald Coast—a non-profit organization supported by members, sponsors, local businesses, and the fishing community.
Spanning October 1 through 31, approximately 30,000 anglers will compete this year, catching their fish and then weighing them in. First place only spots were how the Destin Rodeo began, where prizes were awarded to the largest weighing fish of all types only including King Mackerel, Triggerfish, Red Snapper, Amberjack, Redfish and more, as well as a prize for the "Largest Edible Fish." Sharks were the only exception, when first place was awarded to the longest Shark. Now there's first, second and, in some categories, 3rd place winners.
Since most anything caught in the Gulf of Mexico can be weighed in at the Destin Fishing Rodeo, there have been a variety of off-the-wall catches to make the scales including alligators, rattle snakes, grandfather clocks, dead deer and even a drone caught underneath the Destin Bridge.
What to Expect
Anglers fish aboard boats registered in the Destin Fishing Rodeo. And the spectating public, for FREE, can gather around the scale on the historic Destin Harbor docks behind AJ's Seafood and Oyster Bar in Destin from 10 a.m.-7 p.m. daily during the month of October. Even if you're not a fisherman, the energy level and excitement that comes from being at the docks for weigh-ins is like nothing else. Boats back into the scales, pull the fish from their boat while the announcer hypes up the crowd. Fish are strung up on the scale while the crowds cheer and applaud the boat and their team. For the best seat in the house, get there early, grab a few beers or drinks and snag a seat on the bleachers by the leaderboard or above on the famous AJ's upper deck. You'll get to see a broad spectrum of fish being weighed in—from Sharks to Amberjacks, Grouper to King Mackerel, Tunas to Marlin, the Rodeo has it all. According to the Destin Rodeo website, "virtually every gamefish is recognized with awards during the Rodeo." Rodeo anglers are competing for more than $100,000 in cash and prizes, awarded for both daily and overall catches.
To Participate
Charter boats and private boats must be registered at least 24 hours prior to weighing in a fish. There is no entry fee for an angler fishing on a registered vessel (private or charter); just book your fishing trip with one of the registered boats and your tournament entry is FREE. (The average hourly rate for a Destin fishing charter boat and full-service crew is $125-200.) Shore fishermen can participate by simply bringing their catch to the scales. Fish by kayak, paddle board, pier, bridge, jetty, shoreline and surf – whichever you prefer! Even your children can join in the fun! Each child who enters a fish in the Destin Rodeo that weighs 1 lb. or more will receive a rod and reel, along with a participation certificate.
To participate in the Destin Fishing Rodeo, registration is required.
Notable Destin Fishing Rodeo Events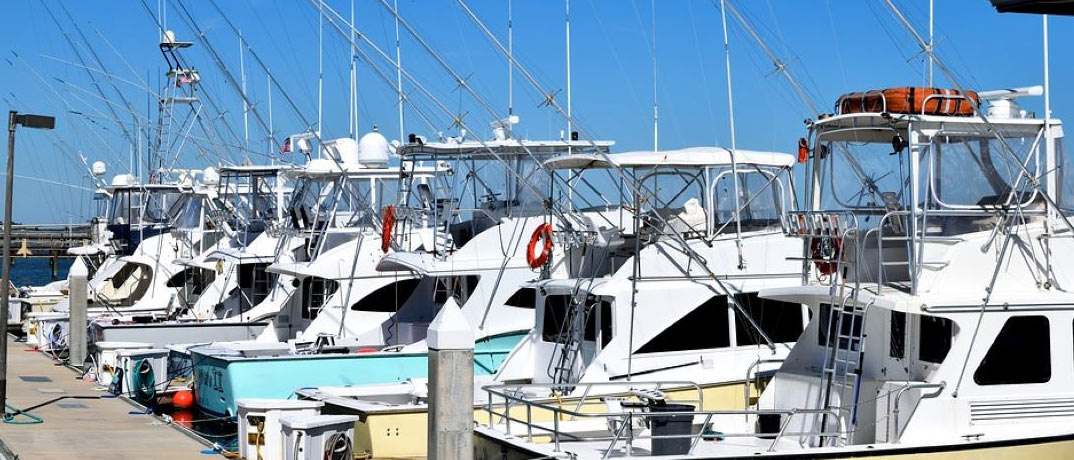 Shark Saturdays: This is where the largest shark brought in every Saturday in October is awarded a cash prize.
43rd Annual Destin Seafood Festival: This event is unfortunately cancelled for 2021.
13th Annual Kid's Wagon Boat Parade: The Kid's Wagon Boat Parade rolls out at 6pm from AJ's Seafood & Oyster Bar on Friday, October 15th. No registration is require for this event and is open for elementary school-aged children. Let their imagination and creativity fly by decorating their wagon to look like a pirate ship, charter boat, or anything they'd like! Other fun activities will include face painting, arts and crafts, and a cookout.
Halloween on the Harbor: The Rodeo culminates with this event happening Sunday, October 31st where captains, anglers, judges, Miss Destin and volunteers will dress the part. The public is encouraged to wear their costumes and come down for the Halloween bash, followed by a fireworks finale. Halloween on the Harbor will signify the end of weigh-ins.
Things to Bring
While most of the charter companies provide the necessities for fishing such as tackle, rod, reel, bait and ice, bring your own snacks and water and don't forget the Florida sunshine essentials: sunscreen, polarized sunglasses and a hat. And, of course, bring your smartphone or camera for evidence of your legendary fish tales! You'll also want to bring some gratuity, usually 18-20%.
Where to Park
The Destin Fishing Rodeo on the Destin Harbor, 1/4 mile East of the Destin Bridge. You can park at AJ's or anywhere along the beautiful Destin Harbor. There is a city parking lot on the Northside at the corner of Marler Street and Harbor Boulevard (Highway 98).
Where To Stay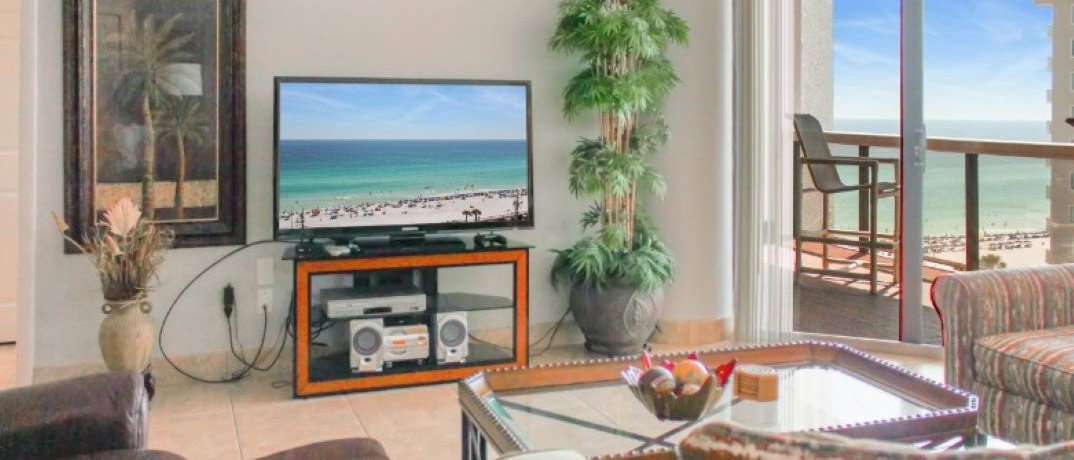 There are several exciting, luxurious and comfortable places to stay in Destin, all close to Rodeo action, when you book Condo-World's Destin condos and beach houses! When you book your stay with Condo-World, you can rest assured that you will have a dedicated staff of experts to help with anything you need, from the time you book to the day you depart.
Event Summary
Name
Location
​
Destin Harbor

,

116 Harbor Blvd

,

Destin

,

FL

-

32541
Start Date
End Date
Description
What does October mean in Destin? It means the Destin Fishing Rodeo is happening, a favorite time of year for amateur and professional anglers alike, with some of the best Destin fishing!