Every year millions of people enjoy the Grand Strand and Myrtle Beach, the luckiest ones are from our Myrtle Beach condo rentals. The majority are drawn here for the swimming, boating, shelling and golfing on many of the over 100 golf courses located in the area. There are two Tanger Outlet locations and a new Market Common and Broadway at the Beach for those who love shopping. You'll find The Ripken Experience here, one of the nation's top youth sports facilities. Take in a night of musical entertainment at Alabama Theatre in North Myrtle Beach, where "One, The Show" is critically acclaimed as the most spectacular musical on the east coast. With Myrtle Beach condo rentals you will never be short of fun things to do right outside your front door.
Some upcoming events close to your Myrtle Beach condo rentals are the following:
The City of North Myrtle Beach and the NMB Aquatic and Fitness Center will be hosting the 8th Annual Irish Italian International Festival on Saturday, September 24, 2011.  The one day rain or shine event brings approximately 20,000 people of all nationalities to celebrate the different cultures. The festival begins at 10:00 a.m. and continues until 4:00 p.m. on Main Street in North Myrtle Beach. It features food from local restaurants, two stages of live entertainment, street performers, art and craft vendors, and dance groups all surrounding an Irish Italian international theme. Restaurants will compete for the title of Best Entrée, Best Decorated, and Best Dessert. Anyone attending the festival can participate in the friendly competitions that day through a spaghetti sauce competition! Bring in your own homemade sauce to compete for the title of "Best Spaghetti Sauce".
ICExpo, the International Carolina Expo for Reptile and Amphibian Keepers, is being held Saturday, September 24 from 10:00 a.m. to 5:00 p.m. at Myrtle Beach Convention Center, Myrtle Beach. The event is presented by Repticon and is a reptile event featuring vendors offering reptile pets, supplies, feeders, cages, and merchandise. Participate in free raffles held for enthusiasts, animal seminars, and kid's activities. This is a hot show that includes venomous reptiles.
Come stay in our Myrtle Beach condo rentals where you'll get a lot more space, privacy and abundantly better amenities than any hotel room can offer you. And remember, we're the only ones with the "Best Price Guaranteed" deal!
Event Summary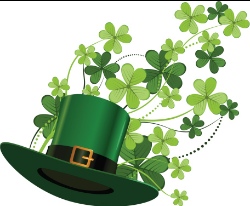 Name
​
Irish Italian International Festival
Location
​
Main Street

,

North Myrtle Beach

,

SC
Start Date
End Date
Description
Italian & Irish Festival provides entertainment and food vendors. The festival begins at 10:00 a.m. and continues until 4:00 p.m. on Main Street in North Myrtle Beach.