New Year's Eve Events in Myrtle Beach
Thinking of booking a trip to Myrtle Beach for New Year's Eve? Now is the time! From themed dinners and comedy shows to dance parties and fireworks, there's something fun for all ages. Start off 2023 the right way – at the beach! Here are a few of the amazing things to do this New Year's Eve in Myrtle Beach:
Fireworks
Broadway at the Beach will shoot off fireworks over Lake Broadway at 8 p.m. this New Year's Eve.
Barefoot Landing will light up the landing at 7 p.m. with a dazzling fireworks show on December 31, 2022.
You can find a midnight fireworks display at The Market Common during their Southern Times Square (details below).
A Southern Times Square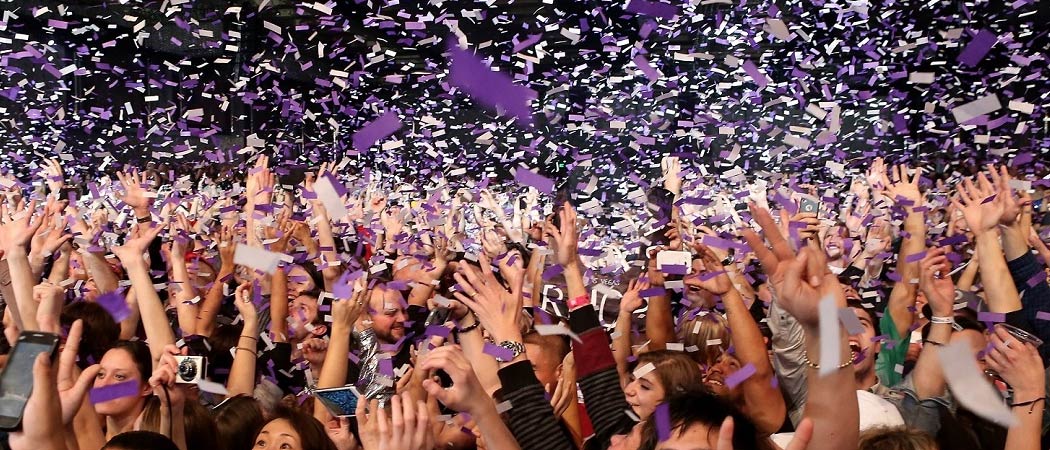 Head on down to The Market Common for a family-friendly New Year's Eve block party. A Southern Times Square will feature a livestream of the NYC ball drop, street entertainers, a laser show, and food and drinks. Stick around for a fireworks show at midnight!
This year will require tickets. All you have to do is save a receipt totaling $25 or more from any retail store or restaurant in The Market Common from December 27-31, 2022. Tickets are available at The Market Common Management Office Monday – Friday between 8 a.m. and 6 p.m. and a booth will be set up on Howard Avenue from 6-11:45 p.m. December 31, 2022.
Hard Rock Café VIP New Year's Eve Party
The Hard Rock Café is doing things a bit different this year as well. From 7 p.m. to 1 a.m., celebrate at Hard Rock with a four-course meal, drinks, festive decor, and live music. Tickets are $200/person or $350/couple and include your meal, a NYE Sparkler Prosecco/strawberry jello shot, your choice between a Desert Pear Mojito or lemonade, a bottle of Prosecco per couple, and water or soft drinks. A cash bar will be open throughout the event and Diversity will perform live beginning at 9:30 p.m.
New Year's Eve Extravaganza at Comedy Cabana
Laugh it up as you ring in the New Year at Comedy Cabana in Myrtle Beach. They're offering two shows starring comedians Drew Thomas, Cyrus Steele, and Vinnie Mark. The comedy package includes commemorative photos of the comics, reserved seating, a gift certificate to return to Comedy Cabana, party favors with a champagne toast at the 10 p.m. show. Shows are at 7:30 p.m. and 10 p.m. Reservations are recommended as shows sell out quickly.
Crooked Hammock New Year's Eve Bash
Join one of the top breweries in North Myrtle Beach for a New Year's Eve Bash. Crooked Hammock invites you to a good old fashioned house party with an open bar with Hammock brews and cocktails, as well as a special toast at midnight. They're doing their own version of a ball drop with a High Gravity Keg Drop at midnight! They'll have plenty of food to munch on as well as passed appetizers. Tickets are $110/person for access to everything or $50 for designated drivers that includes food. The event will begin at 8 p.m. Saturday, December 31, 2022.
Restaurants Open on New Year's Eve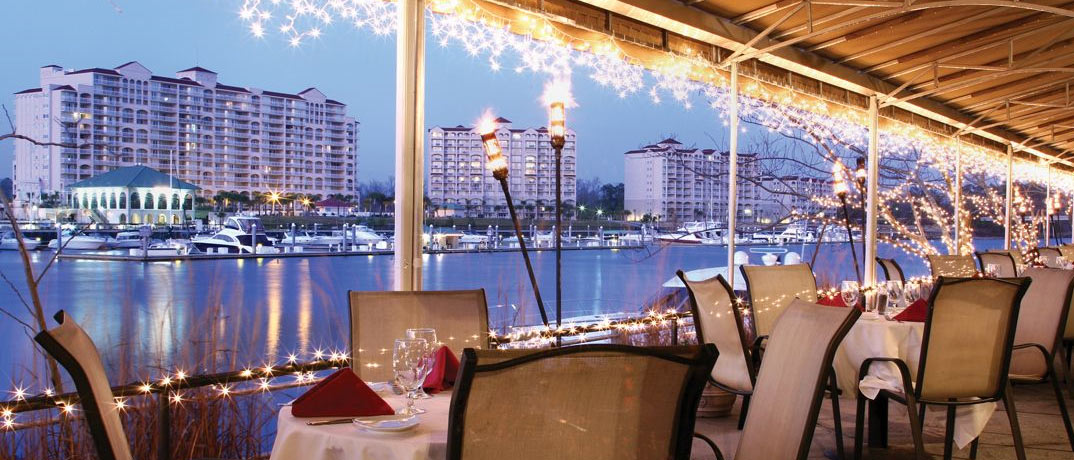 Aspen Grille – 5101 N. Kings Hwy., Myrtle Beach, SC
New York Prime Steakhouse – 405 28th Ave. N., Myrtle Beach, SC
Lombardo's Italian Restaurant – 7604 N. Kings Hwy., Myrtle Beach, SC
Luigi's Trattoria – 503 61st Ave. N., Myrtle Beach, SC
Landry's Seafood House – 1312 Celebrity Circle, Myrtle Beach, SC
Ruth's Chris Steak House – 8211 Marina Parkway, Myrtle Beach, SC
42nd Street Bar & Grill – 4209 N. Kings Hwy., Myrtle Beach, SC
The Melting Pot – 5001 N. Kings Hwy., Myrtle Beach, SC
The Library – 6613 N. Kings Hwy., Myrtle Beach, SC
Greg Norman Australian Grille – 4930 Hwy. 17 S., North Myrtle Beach, SC
21 Main at North Beach – 719 North Beach Blvd., North Myrtle Beach, SC
Bistro 90 – 7209 SC-90, Longs, SC
House of Blues Restaurant & Bar – 4640 Hwy. 17 S., North Myrtle Beach, SC
SeaBlue Restaurant & Wine Bar – 501 Hwy. 17 N., North Myrtle Beach, SC
Brentwood Restaurant & Wine Bistro – 4269 State Rd. S-26-852, Little River, SC
AshWorth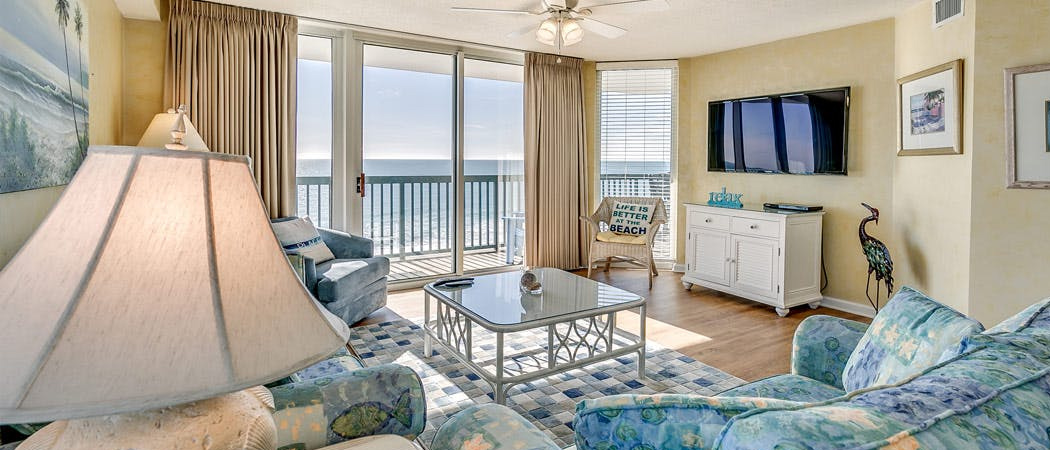 Save NOW on your New Year's Eve reservations at the AshWorth in North Myrtle Beach. The property is home to an impressive indoor pool and hot tubs and easy beach access. Select a two-, three- or four-bedroom condo with full kitchens and private balconies- the perfect place to celebrate a brand-new year. The AshWorth is just a short walk from Main Street shops, restaurants, and entertainment.
North Beach Resort & Villas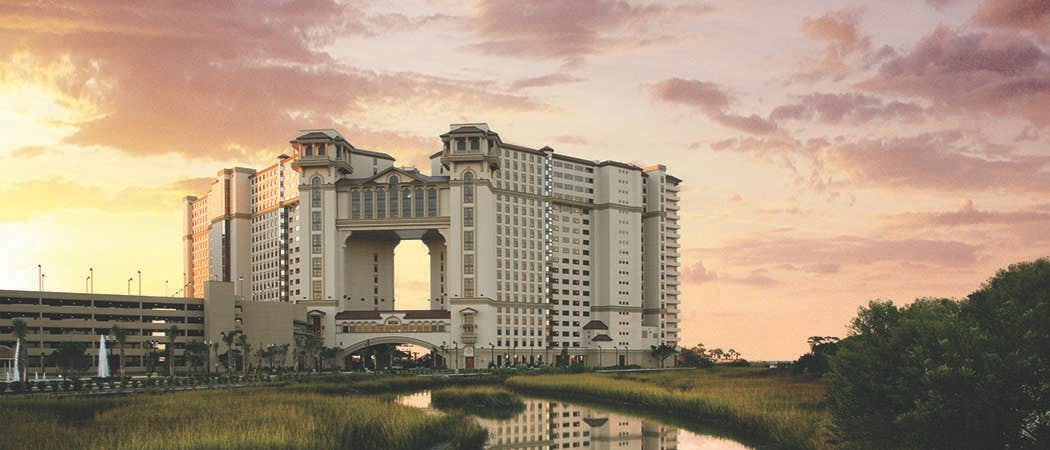 North Beach Resort & Villas offers luxurious one to five-bedroom options with scenic views of the sparkling Atlantic Ocean. Amenities include indoor pools and hot tubs, a fitness center, and some of the best views in North Myrtle Beach. Treat yourself to an amazing meal at 21 Main Steakhouse or a spa treatment at Cinzia Spa, both located on-site.