Who doesn't love a good bicycle ride? It's a refreshing way to relax while getting in some cardio. Parking is always easy to find and free, plus there are positive impacts on the environment if you choose to bike instead of drive. It's also great for getting perfect vacation pictures since you can stop and snap a shot anytime you want without worrying about angry motorists behind you.
Panama City Beach Bike Rentals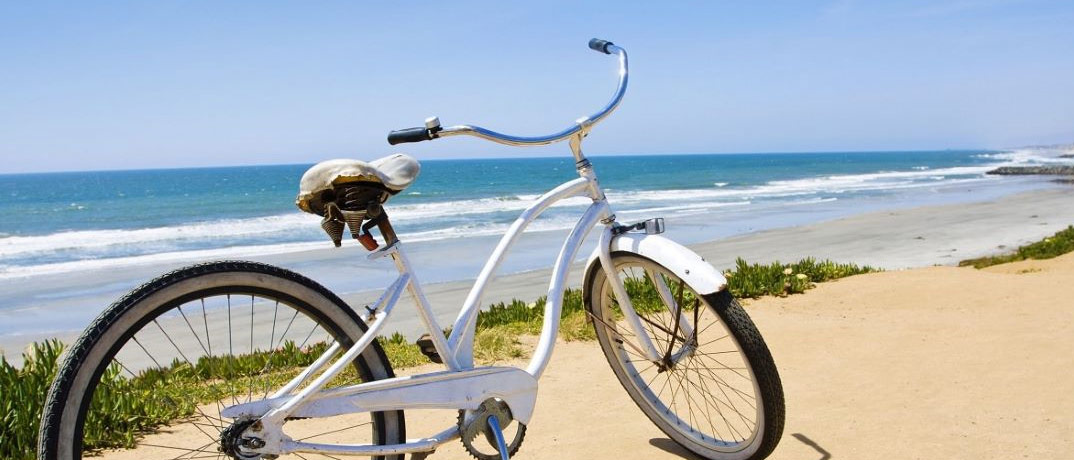 These are just a few of the reasons why bicycling is becoming increasingly popular year after year, especially in popular beach vacation spots.However, it isn't always feasible to pack up you and your family's bikes anytime you go on vacation. That's where this list of bike rentals in Panama City Beach comes in handy. Here we have compiled a list of businesses that rents out bicycles, their phone numbers, and location so that you can find the best option to fit your needs.
Barley's Bike Rentals
169 Griffin Bld. #113
Panama City Beach, FL 32413
850-234-Bike (2453)
Prices start at $20 a day
Free Delivery and Pick up service
Beachside Motorsports
4031 Thomas Dr.
Panama City Beach, FL 32408
850-832-4876
Pricing varies
Delivery and pick up are available
Bike The Beach PCB
17292 Front Beach Rd.
Panama City Beach, FL 32413
850-557-7787
Prices start at $25 a day
Call for delivery and Pick up options
Outlaw Rentals
292 Powell Adams Rd.
Panama City Beach, FL 32413
850-527-8935
Call for prices and delivery options
Rent a Bike PCB
7608 Sunset Ave.
Panama City Beach, FL 32408
850-238-0222
Reservations must be made by calling the office.
Spinway on the Gulf
15505 Front Beach Rd.
Panama City Beach, FL 32413
&
21905 Front Beach Rd.
Panama City Beach, FL 32413
These kiosk-style bike rentals are $8/hour; $6/hour for 4 hours; and $4/hour for 8 hours
The Best Places to Ride Your Bike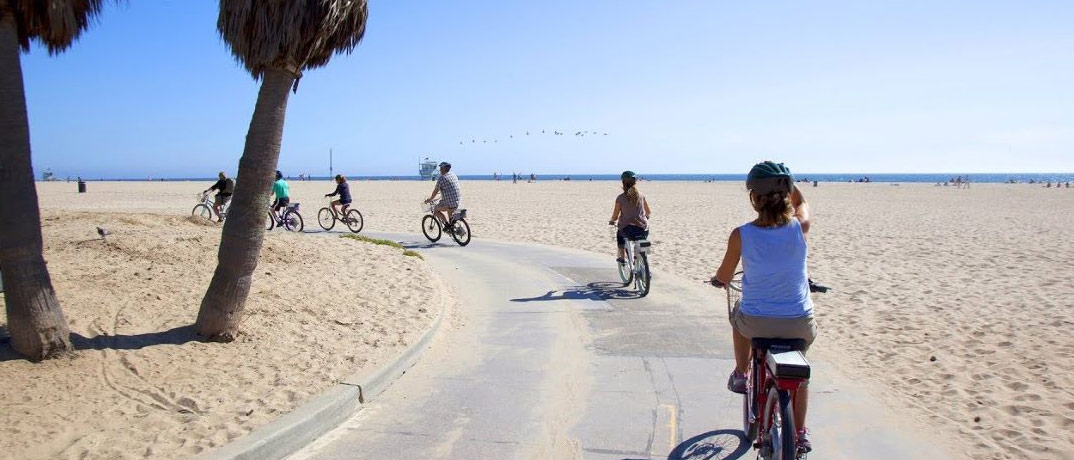 If you have been to Panama City Beach in the past, you may remember the tiny bike lanes on each the side of the roads that made you feel nervous for the people riding on them. Well, those tiny bike lanes will soon be a thing of the past! Construction for a large Bike/Trolley lane from S. Thomas Drive to Pier Park is already underway, with many areas already completed. The project is predicted to be completely finished by late 2022. In the meantime, while we wait for these roads to finish, there are still several ways to enjoy outdoor biking in Panama City Beach.
St. Andrew's State Park
Traffic along Thomas Drive has always been fairly mild and pedestrian friendly, even more so now that there are large bike lanes on the busiest part of S. Thomas Dr. Many people who frequently vacation on the east end of the beach recommend riding a bike from wherever you're staying to St. Andrew's State Park. There is a small admission fee of $2.00 to enter which gives you all day access to the park. This is becoming a favorite activity among bicyclists since there are also picnic tables and a beach access to cool down at after exploring over 2 miles of paved biking trails.
Conservation Park
If you enjoy being out in the woods and exploring the wild, then Conservation Park is probably your best bet. There are several trails that range from easy to expert, all of which are wide enough to ride side by side if you bring a friend or the family. Brochures are available at the entrance to the park that describe each trail and the skill level required. This park is free to enter and is great for wildlife photography. Check with your bike rental company about delivery and pick up options. Many will happily do both free of charge.
St. Andrews Marina
If you have never been to St. Andrews while vacationing in Panama City, then you are truly missing out. This beautiful side of town is slowly becoming more popular year after year. I could go on about the stores and the restaurants, but the real gem is the bay and the best views are always on the back roads.  From Beck Avenue, you can go North to 15th St. (not to be confused with Hwy 98!), turn left and bike down to the Lake Huntington Clubhouse Park which has outdoor seating, swings, a play area, and access to the water. Or you can head South which will lead you to the St. Andrews Marina, Oaks by the Bay Park, and Truesdell Park. You can also ride down 9th or 10th St. to Lake Caroline, where you will no doubt get the best sunset views.
Don't Forget Safety!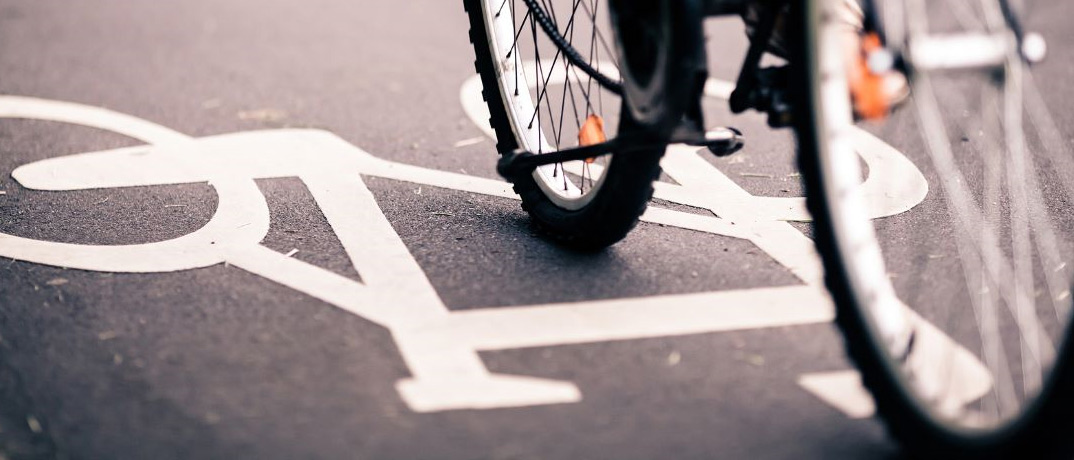 It's easy to underestimate the Florida heat. Make sure that you don't forget to bring plenty of water, sunscreen, helmets, and a bike lock. Familiarize yourself with signs of heat exhaustion and have an emergency plan if you start to feel symptoms. We want you to have fun in Florida, but most of all we want you to stay safe!
Where to Stay When You're Not Riding a Bike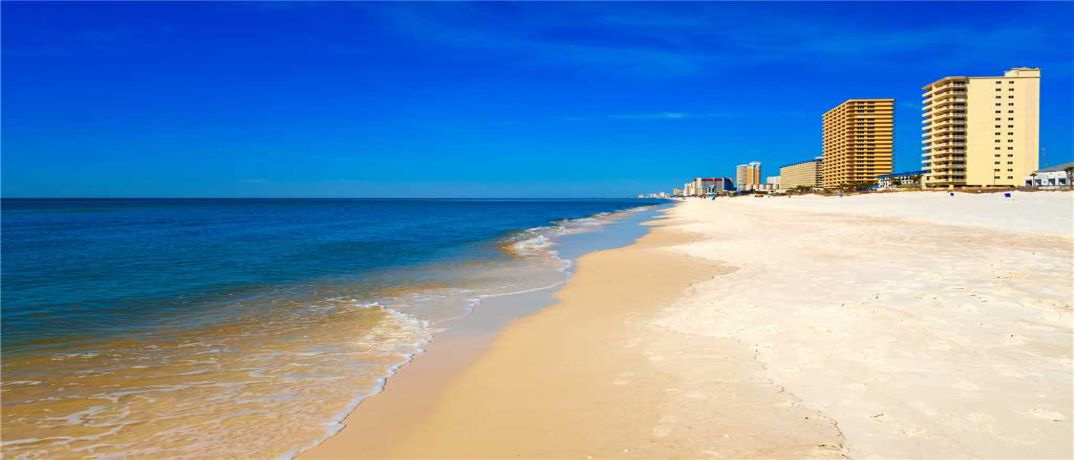 Are you beginning to visualize a day of riding bikes along the beach with your family, or taking the kids to explore the nature trails through the woods? Let's make that fantasy a reality with Condo-World! Check out our list of family fun resorts below.They have all the amenities to keep you and your family relaxed and entertained after a busy day of biking in Panama City Beach!