It's sweet summertime along the Emerald Coast, and what better way to spend those hot summer nights than enjoying live music from talented entertainers. Visiting Panama City Beach isn't limited to beach-only activities! After a day in the sun, cool off in the summer breeze and relax at a concert during the PCB Summer Concert Series. Or, grab your boogie shoes and get ready to dance the night away!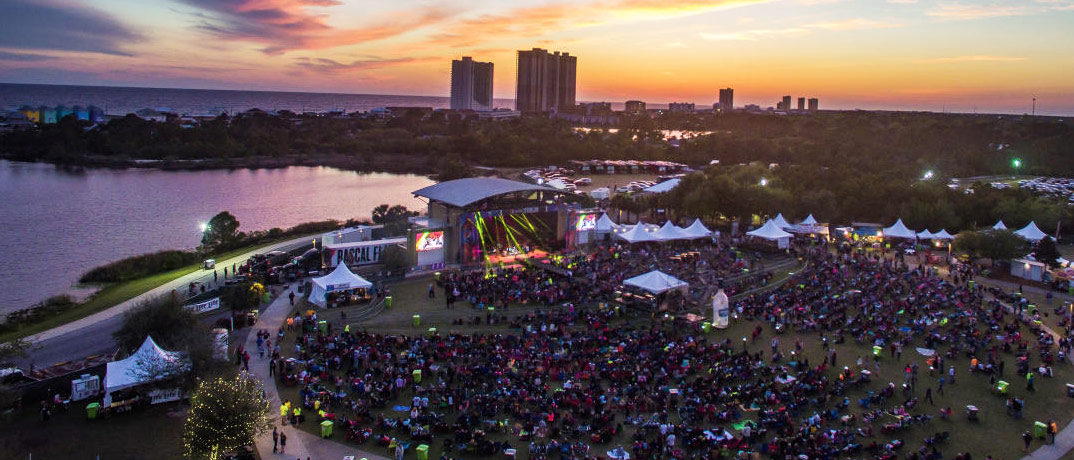 What's turned into a beloved summertime tradition along the Emerald Coast, this series of free concerts in the park are located at Aaron Bessant Park, and guests are invited to bring lawn chairs, coolers, food, and even pets!
All are invited to enjoy this summer concert series in Panama City Beach happening every Thursday night from June through August!
The 2019 PCB Summer Concert Series Lineup
June 6 The New Respects (High Energy Rock & Soul)
Hailing from Nashville, these three siblings and their cousin perform a high-energy take on throwback rock 'n' roll peppered with blues and soul and synchronized for maximum blend and pop effect.
June 13 – Good Enough For Good Times (New Orleans Funk)
Performing a New Orleans Funk style, the band formed due to the lack of musicians in New Orleans following Hurricane Katrina. Local club owners needed performers to fill their empty stages for the New Orleans' folks who came home after the storm and needed to hear some good music to get their minds off all that was going on around them. They were a hit and haven't stopped since!
June 20 – The Lee Boys (Sacred Steel)
One of America's finest "sacred steel" ensembles, this family group consists of three brothers, Alvin Lee (guitar), Derrick Lee and Keith Lee (vocals) along with their nephews, Alvin Cordy Jr. (7-string bass), Earl Walker (drums) and Roosevelt Collier (Pedal Steel). Their music is rooted in gospel infused with rhythm and blues, jazz, rock, funk, hip-hop, country and African driven by the pedal steel guitar.
June 27 – Sound Arcade (80's & 90's)
Step back in time with one of Panama City's favorite 80's band!
July 4 – My Fever/Safe To Say (Alternative Rock)
Hailing from the Northwest Florida coast, this band performs thoughtful and catchy melodies said to be gratifying and soulfully reflective, fusing modern essence into a recognizable sound.
July 11 – Loud Planet (Rock & Roll Extravaganza)
Panama City's own 70s, 80s and 90s rock extravaganza, this band utilizes lighting, sound and video production as part of every show for a spectacular performance.
July 18 – The Mustache Band (90's Country)
This 90's country party band delivers a powerful performance of all of the favorite country hits from the 1990's — 125 songs strong to guarantee a non-stop party.
July 25 – Handmade Moments (Silky Alternative)
This all-weather duo dips from a sacred well of American music such as jazz, old-time country blues, soul, hip-hop rock and tells stories from life lessons, making moments for the listener.
August 1 – Zenith Sunn (Rhythm & Blues)
These fine blues musicians perform well-known favorites and great songs for an all-time fun evening.
August 8 – Ruby Velle and The Soulphonics (Retro Soul)
Hailing from Atlanta, and in the way of the old-school masters, they perform a deep, raw funk, stax-style southern soul and uplifting Motown-channeling anthems.
August 15 – The Judge Talford Band (Bluegrass)
Judge Talford's music genre is a fresh new sound that appeals to you younger folks, while also taking the mature audience for a walk down memory lane. Featured at such venues as Dollywood, Silver Dollar City, Texas Troubador Theatre, Nashville Palace, Orange Blossom Opry and many more, this band is a crowd favorite using three-part harmonies, bluegrass instrumentation and a song selection that spans several genres including originals, bluegrass, rock, pop, and country.
August 22 – Ronnie Wolf & The Pack
Hailing from Nashville, Wolf and the Pack are described as county/rock and sure to get your toes tapping.
Stay Close to the Entertainment
If you're looking for great entertainment while visiting Panama City Beach this summer, look no further than the many options within walking distance, or just a short drive, from Aaron Bessant Park and the Pier Park entertainment megaplex.
Pier Park is home to vibrant shopping, dining, and entertainment, with just about everything imaginable including over 100 stores, the Grand IMAX movie theater, laser tag, live music, amusements rides, plenty of dining options, sweet treats, and retail shopping to meet every need. It's a "must visit" destination for fun, food, fantastic shopping, and entertainment for the adults and kids alike… and just a short drive to the beach!
Panama City Beach Condos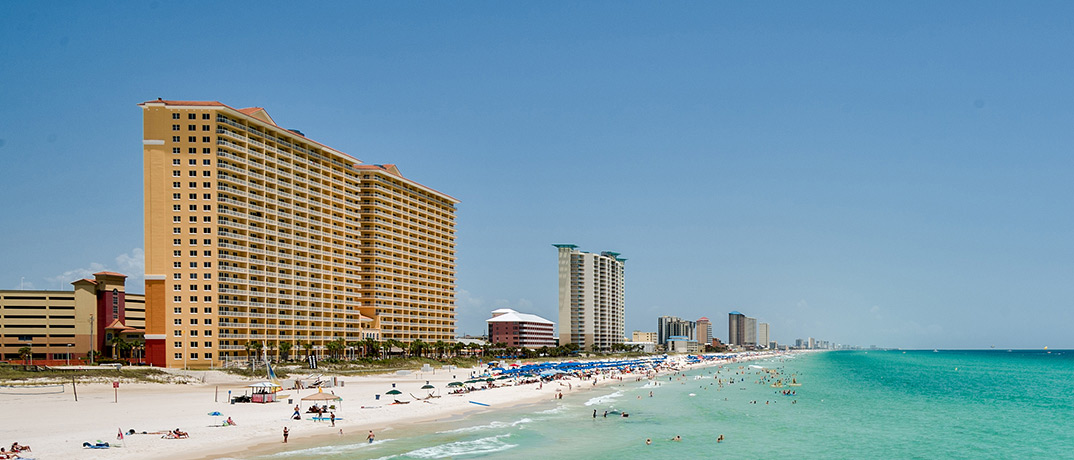 If you're looking for Panama City Beach condos just a few steps or a short drive from the PCB Summer Concert Series at Aaron Bessant Park or all the fun that Pier Park has to offer, check out Calypso Resort or Aqua Resort.
Event Summary
Name
​
Panama City Beach Summer Concert Series
Location
​
Aaron Bessant Park

,

600 S Pier Park Dr

,

Panama City Beach

,

FL

-

32413
Start Date
End Date
Description
Come to Aaron Bessant Park every Thursday in the summer for a free concert from some of the best local bands and artists! Bring chairs and coolers, and enjoy the music!