They say the early bird catches the worm, and when it comes to booking your 2018 vacation early, you'll be catching the best value for your money. That's because it pays to plan ahead. More specifically, our travel gurus here at Condo-World recommend booking between three to six months before your travel dates for the lowest rates. Here are a few reasons why booking early should be part of your vacation vocabulary:
Booking Early Gets You a Lower Price. Booking your vacation earlier follows the basic lesson of supply and demand: the less time you allow to reserve a room before your travel dates, the less condos will be available and, therefore, the more those room rates will increase. Book early and save money! In fact, we're offering a 2018 Early Booking Sale, which discounts up to $500 off all North Myrtle Beach summer weekly stays and 20% off our Myrtle Beach resorts for spring and summer stays.
Better Selection When You Book Early. It makes sense, right? It's first come, first served in the hospitality industry, and the earlier you book your dream vacation, the better selection of condos you have available to you and the time of year that's perfect for your schedule. That also means, if you keep your eye on the prize, you'll have a better chance at all the options and upgrades you want in accommodations, i.e., condos with a view and a better location within the resort layout, added space for your family, balconies, whirlpool tubs, full kitchens and more. Booking early gives you a better chance of you getting exactly what you want when you get away from home. Condo-World's most popular properties book up fast, which is why our regular guests typically reserve for the next year as soon as they check out. We recommend reserving your repeat vacation by January or February. This way, you only pay a small deposit ($99 for North Myrtle Beach condos and only 1 night + tax for our Myrtle Beach properties. The balance of deposit for North Myrtle Beach properties isn't due until March 1st, and the balance on Myrtle Beach properties is due when you arrive.
Get an Early Start on Planning. It's simple. When you book early, you give yourself more time to plan out a more exciting vacation itinerary for your family. What attractions, excursions, entertainment venues or restaurants are located nearby? Plus, what kinds of packages offered at the resort can you tie into your week's stay? What do you need to pack or have on-hand before you head our way? More time to plan also adds up to less stress. Give one of our vacation specialists a call at 800-753-4537. These local destination experts can help you with recommendations customized just for you on what to do and where to go.
Get started now by checking out where you want to book early!
Myrtle Beach Vacation Rentals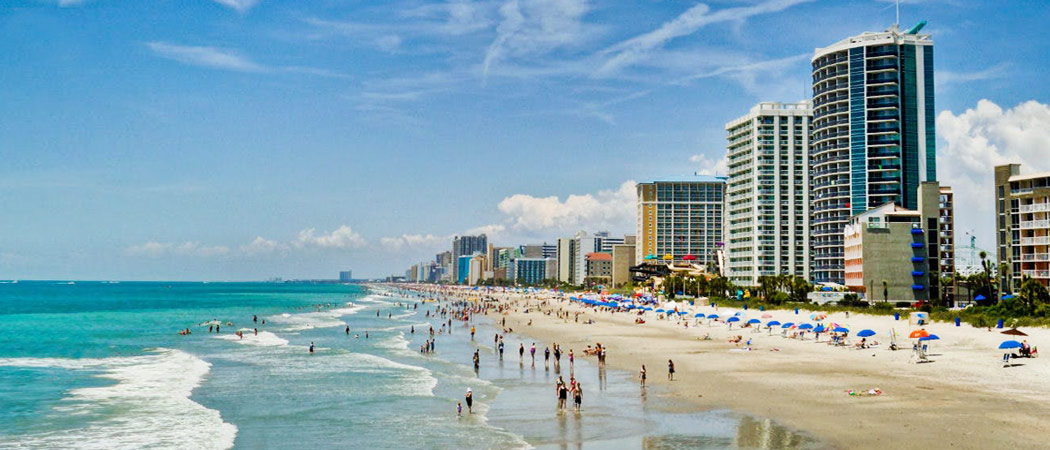 [ Related: Top 3 Reasons to Book Your Myrtle Beach Vacation EARLY! ]
Myrtle Beach, SC, is ranked one of the best beaches in the world, so why wouldn't you want to check into one of our resorts, beach homes or condos overlooking any of the beach's championship golf courses? Our North Myrtle Beach Condo Rentals and Myrtle Beach Resorts offer luxury accommodations at an affordable price, with all the onsite amenities to keep your family happy campers, such as indoor/outdoor pools, hot tubs, lazy rivers and kiddie pools, onsite restaurants and bars, free Wi-Fi, fitness rooms, entertainment centers and more. Plus, Myrtle Beach is a hotspot of world-class entertainment, shopping, dining and nightlife, which is all only minutes away from your condo!
Panama City Beach Condo Rentals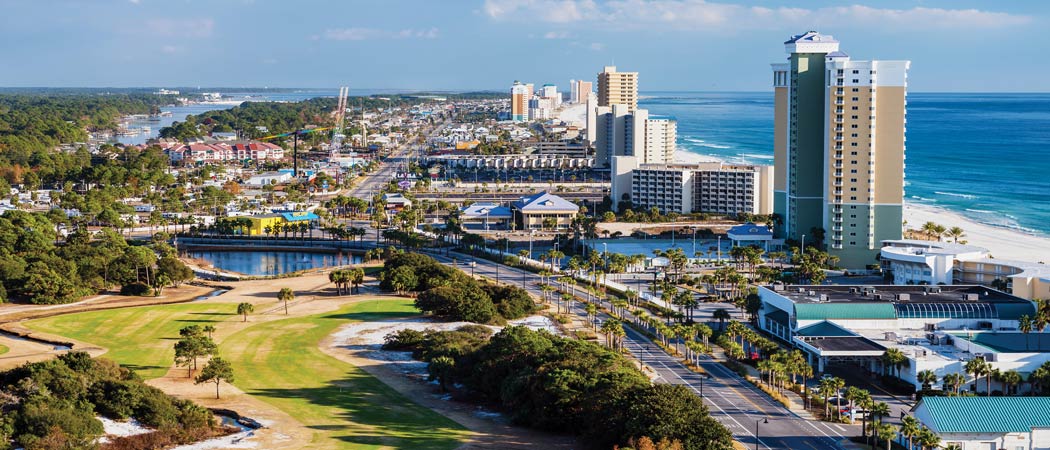 Panama City Beach, Fl., is a paradise of sugary white sands and turquoise Gulf waters – the perfect backdrop for your dream getaway. The numbers all add up to one fun family time: 27 miles of coastline with 100 public beach accesses, two state parks and miles of hiking and biking trails – all at an affordable rate if you book early at one of our resorts. Check out why this is one of the most prime destinations in the world, renowned for its natural beauty, sport fishing, golf, year-round festivals, award-winning restaurants, nightlife and spas. Enjoy it all from one of our Panama City Beach condos or Panama Beach City rentals by Condo-World, complete with a host of amenities, such as gulf views, outdoor pools, fully equipped kitchens, onsite restaurants and more.