When visiting the beach, everyone wants to experience all there is to offer. Especially for those living somewhere land locked, visiting Destin is all about the beach! There are not many waterfront restaurants in Destin, and especially ones that are exempt from the tourist trap feel. Finding good atmosphere with quality dining is difficult, that is, until you find 790 on the Gulf.
Location
Located at 2996 Scenic Hwy 98 in Destin, 790 on the Gulf is the total package. Here you can enjoy indoor or outdoor seating 30 yards from the majestic, non-stop views of Destin's unique crystal waters of the Gulf of Mexico. The patio outside seats up to 85 and there's equal that or more seating (with the same awesome view) inside.
Located on the bottom floor of The Inn at Crystal Beach, you enter on the 2nd floor and are instantly struck by the beauty of the masterful view through the windows cascading from floor to ceiling as you travel down the ornate curved stairwell into the bar and dining area.
Popular Menu Items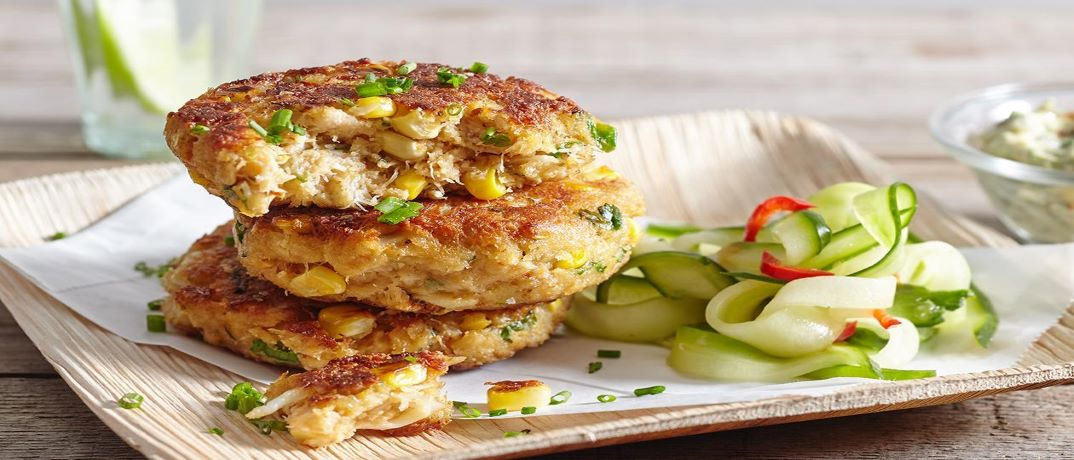 Waterfront Dinner
Along with the view, the key to this gem as stated earlier is "QUALITY dining." The menu is diverse with a light Louisiana flare to fresh Gulf cuisine. 790 on the Gulf serves three types of dark roux gumbo: Award winning Duck and Andouille, Seafood, and Chicken and Smoked Sausage. Owner Ed Ward says it takes him three days prep on the roux and it's been proclaimed by locals as the best in town! Since Ed grew up in Cajun country in South Louisiana, he brings authentic Cajun favorites to Destin such as a New Orleans Muffaletta, Jambalaya and Louisiana Crab Cakes. But Ed doesn't necessarily consider his restaurant Cajun because they have so much more that is not Cajun. They have fresh Gulf caught grouper on the menu daily as an entrée, sandwich, or grouper and avocado salad. There's seared tuna, mahi, snapper, etc.—all fresh.
Destin Brunch
790 on the Gulf is a very popular place to have brunch in Destin for visitors and locals alike. Because of its brunch choices, bottomless Mimosas and Bloody Marys, it's the perfect spot as you gaze out over the white beach and crystal waters to spend your Sunday. Ed's service and care for details makes this the perfect Sunday activity in Destin, FL. Be careful… you might find yourself staying all day, it's so incredibly nice and enjoyable! Or check out 790 on the Gulf's happy hour, a specialty six nights a week from 3-7 PM, featuring seven choices of wine, crafted bourbons and other specialty drinks which are designed daily.
Weddings, Catering, & Honeymoon Dinner
Often times you get glimpses of playful dolphin or even catch a beautiful beach wedding. 790 on the Gulf is a master at weddings and other events. It's one of the few places that offer full service beach weddings. Further, you can call the restaurant and arrange dinner on the beach. Sound romantic? Oh, it is! The 790 on the Gulf crew will happily set up a candlelit table directly on the beach with your own personal server. Imagine sipping champagne with your feet in the sand and breeze in your hair. It will make you feel that time has stopped and you are all that exists for that moment.
Destin Florida Condos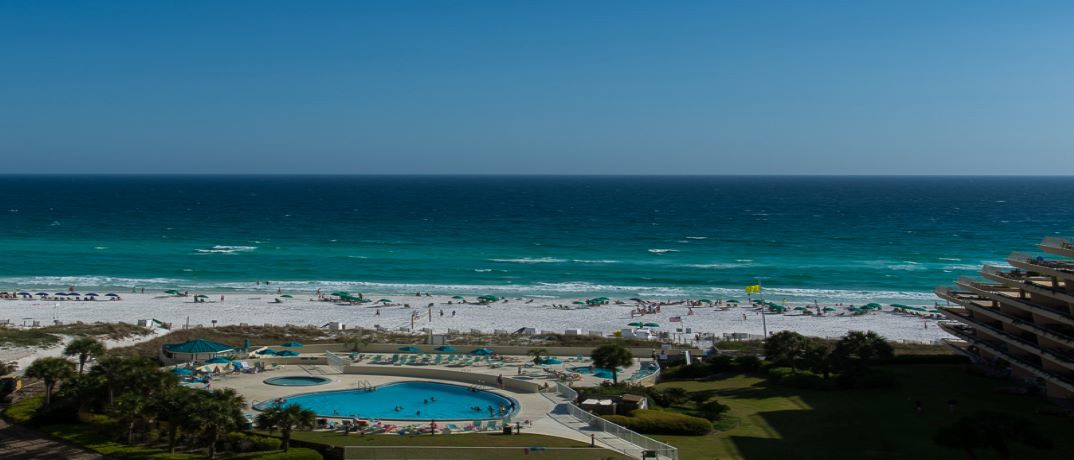 790 on the Gulf can be just down the road from your Destin condo rental if you choose to stay with Condo-World. Let us help plan your next Destin beach vacation and experience this view and the Florida seafood with Louisiana flair at 790 on the Gulf.