Top Five Sushi Restaurants Panama City Beach
You're in Panama City Beach having the best time of your life. But, the adults and kids are all hungry, and no one can decide on where to go and what to eat. Suddenly, you quickly think of what you will please everyone in your crowd. The answer is obvious to you: SUSHI. Congratulations! While your decision will ultimately be a crowd-pleasing choice, the bigger question is Where can you get the best sushi in Panama City Beach?
Don't worry. We'll make it easy and give you our sushi favorites so that you'll have more time to spend on creating those great family memories. Here are our top five choices, in no particular order, for sushi, Panama City Beach style.
Osaka Japanese Hibachi Steakhouse & Sushi Bar
15533 Panama City Beach Pkwy., Panama City Beach, FL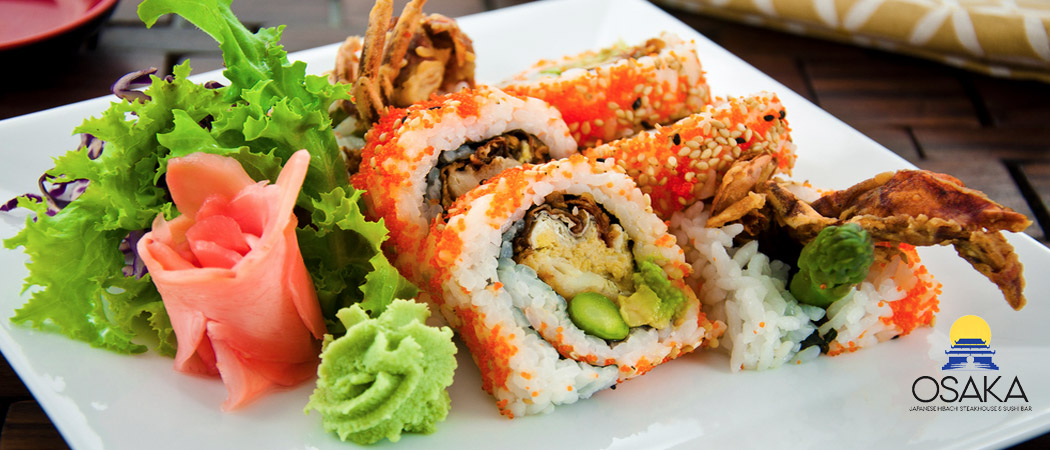 As a family-owned and operated business, Osaka Japanese Hibachi Steakhouse & Sushi Bar takes great pride in serving organic local produce, Gulf fresh seafood and the highest quality beef. Open daily for lunch and dinner, your family will love their hibachi, a full-service bar, and sushi and sashimi from their expansive sushi bar. Always popular are any of the Chef's Choices sushi selections including the Sushi Combination or the Sashimi Combination. Families always love the Hibachi Dinner which allow even the pickiest of eaters to find something that they'll relish, while also enjoying the hibachi "theatrics". Come hungry, and you'll leave full and happy!
Oishi Thai Restaurant And Sushi Bar
16920 Front Beach Rd., Panama City Beach, FL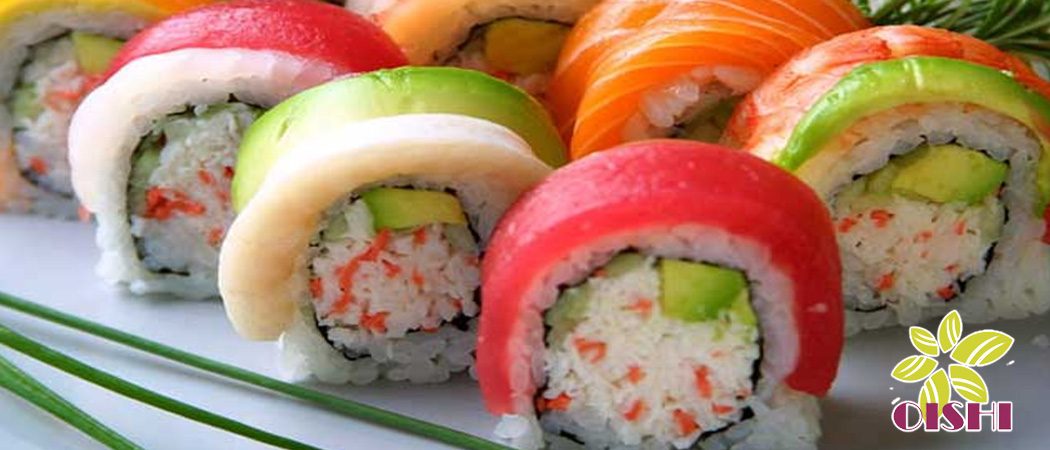 If you're wanting a great sushi bar in Panama City Beach that also offers a sweet alternative, Oishi Thai Restaurant and Sushi Bar will be at the top of your list. In addition to delivering amazing sushi, Oishi also features fine Thai cuisine. This eclectic international-focused restaurant offers a variety of home-cooked favorites that will please any palate with fresh, simple, and flavorful culinary delights. The Oishi Classic Rolls are always a pleaser, no matter which one you choose. And, any of the teriyaki options are easy-pleaser options for anyone on your list. But, our favorite and recommended choice it to check-out the Oishi signature rolls – they won't disappoint!
Shan Kishi
13800 Panama City Beach Pkwy., Suite 10 1D, Panama City Beach, FL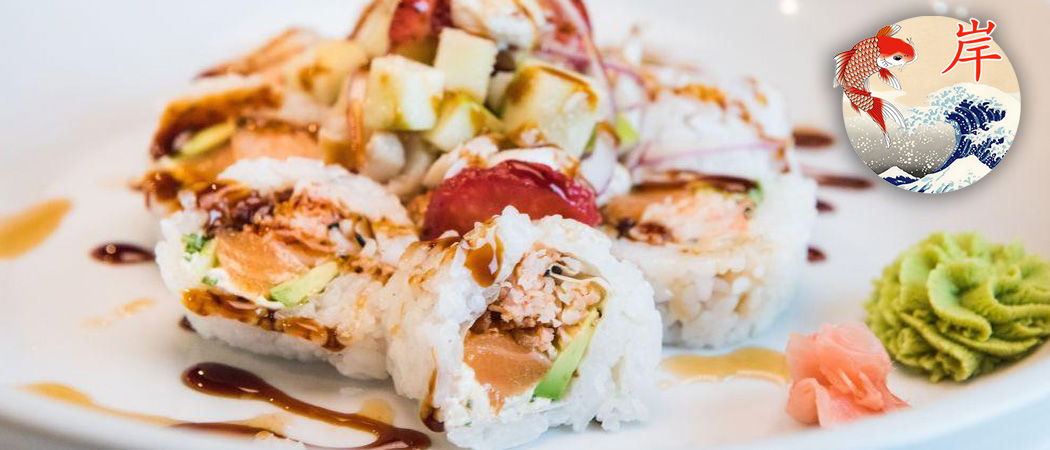 Kick back and relax with your family or group at Shan Kishi Panama City Beach with its cozy booths and relaxed décor. Look forward to delicious traditional Asian dishes with an exciting modern flair. From mouth-watering cuisine to exotic Japanese cocktails, all couched with a romantic ambiance and flair, your culinary experience will be paired with the best of the best. Enjoy top-notch sushi, sashimi, and hibachi. While open for lunch and dinner, you visit at dinner. In addition to the many sushi choices, you can also enjoy local favorites including the snapper tempura and teriyaki chicken as well as the crab rangoon. Bon appetit!
Jin Jin King
7901 Front Beach Rd., Panama City Beach, FL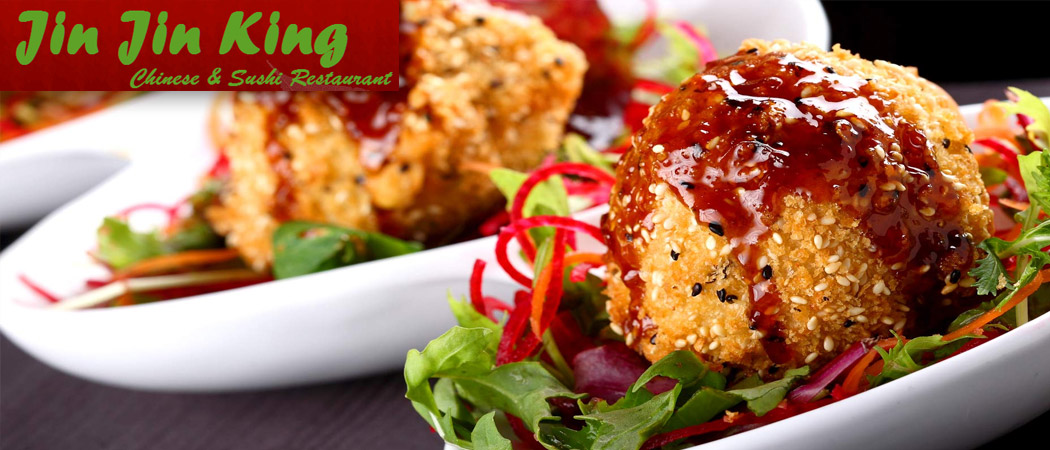 With amazing accolades on TripAdvisor and Yelp, Jin Jin King is a top provider of delicious sushi dining in Panama City Beach, FL. With local ownership, Jin Jin King is a cornerstone in the Panama City Beach community and has won accolades and awards for its cuisine, service, and customer-focused staff. From it's classic dishes to modern cuisine, Jin Jin King incorporates only the highest quality fresh ingredient in every presentation. A couple of our favorites are the 16 Piece Sashimi Deluxe and the Jin Jin King Love Boat, both of which offer a nice variety of sushi, and plenty to share. This place will quickly become one of your "must visit" sushi restaurants whenever you're in Panama City Beach.
Firefly
535 N. Richard Jackson Blvd., Panama City Beach, FL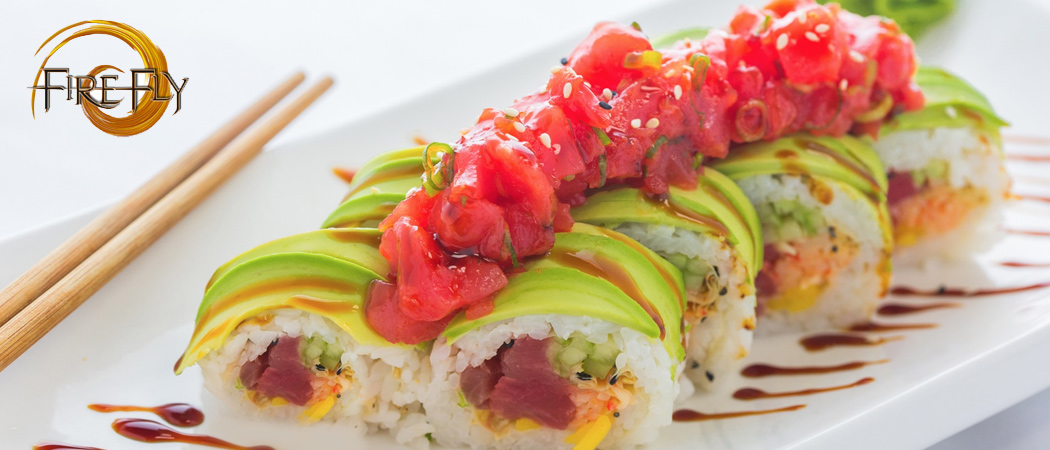 Experience Firefly, a casual fine-dining experience unlike any other on the beach. "Casual elegance" is the theme, whether for a romantic dinner or catching up with friends, with each person guaranteed to enjoy a mouth-watering five-star meal, as well as some great company in an elegant setting. Open for dinner only, there are multiple menus from which to choose, including separate menus for sushi, sunset specials, kid's meals and martinis. Locals recommend the Seminole roll, Van Halen roll, or the Jameis Winston roll. Indulge, have fun, and enjoy some of the best sushi in Panama City Beach!
When you're looking to stay in Panama City Beach near great restaurants, here are our recommendations for condo rentals which will provide you with the perfect location and great convenience to nearby dining, attractions, shopping, high-end amenities, and so much more:
Aqua Beach Resort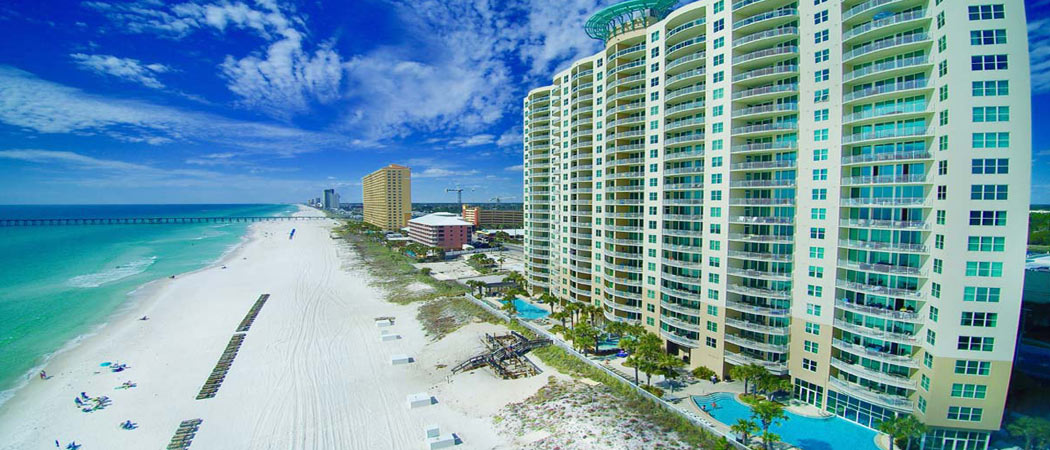 These elegant 22-story high rise condos at the Aqua Beach Resort are situated on the Gulf of Mexico and offer a dazzling array of amenities including spectacular water features and water gardens throughout the property, tropical pool desk with indoor and outdoor pool and a second relaxation pool, poolside café with Wi-Fi and flat-screen TVs, fully equipped state-of-the-art fitness center with Gulf views, aromatherapy steam and treatment room, whirlpool spa grotto, party/meeting/media room, private covered garage, and nearby shopping, dining, and golf.
Tidewater Beach Resort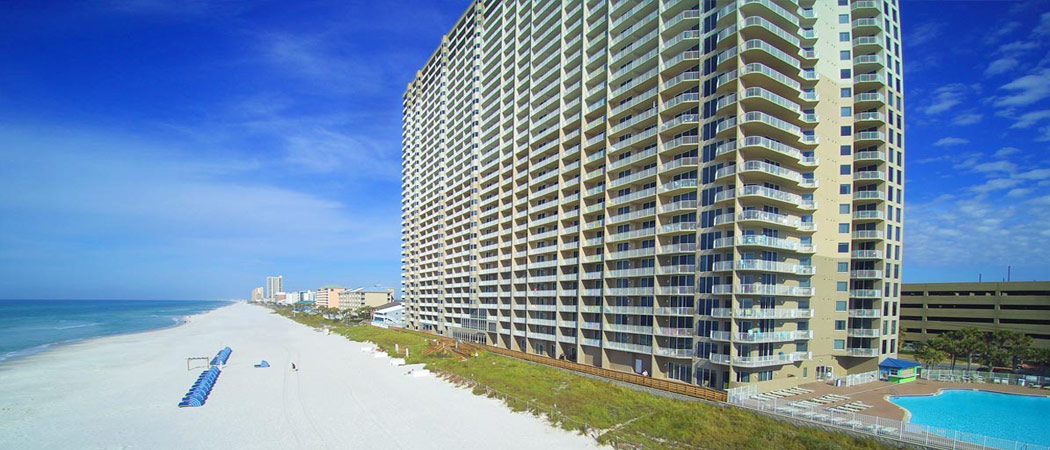 The luxury high-rise resort condos at the Tidewater Beach Resort are situated on one of the Panama City Beach area's largest private beaches and offer an amazing array of amenities including two Gulf front lagoon-style outdoor pools, two hot tubs, seasonally heated indoor pool, state-of-the-art 4,300 square foot fitness center with Roman spa including sauna/steam room/showers, movie theater, a 5,000 square foot conference center, seasonal poolside Tiki bar, game room and arcade, onsite restaurant for breakfast and lunch, nearby dining/shopping/activities, and garage parking.