Catch the Best Seafood Restaurants in North Myrtle Beach
If you love to sink your teeth into the sweet meat of shellfish and fresh catches, we've done a deep-dive into some of the best seafood restaurants in North Myrtle Beach. Our coastline has a bounty of them, so take your pick and dig in!
Rockefellers Raw Bar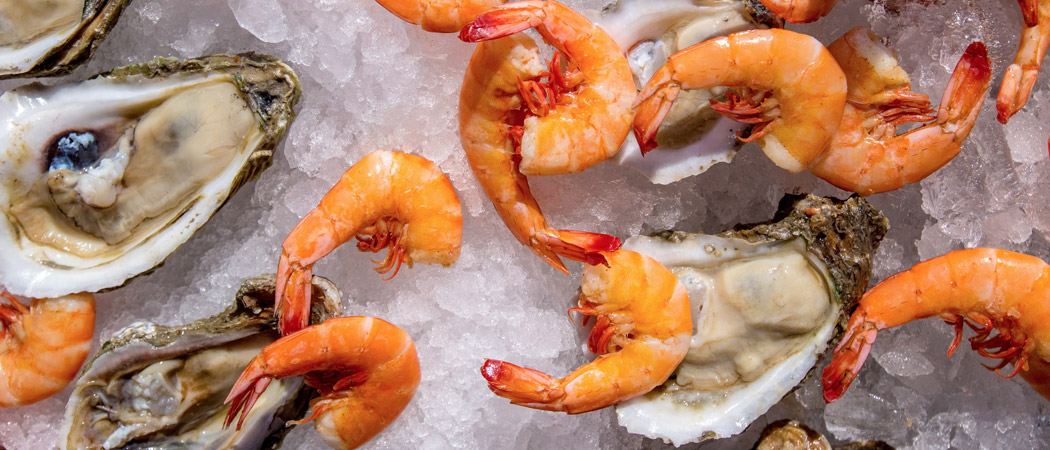 3613 Highway 17 South, North Myrtle Beach
For a unique experience reeling in seafood in North Myrtle Beach, try Rockefellers, known for their fun atmosphere, raw oyster bar and infamous steam kettles piled high with your choice of fresh, piping shrimp, scallops, mussels, clams or crawfish in Old Bay and beer, wine and garlic herb butter, marinara or Fra Diablo.
Calabash Seafood Hut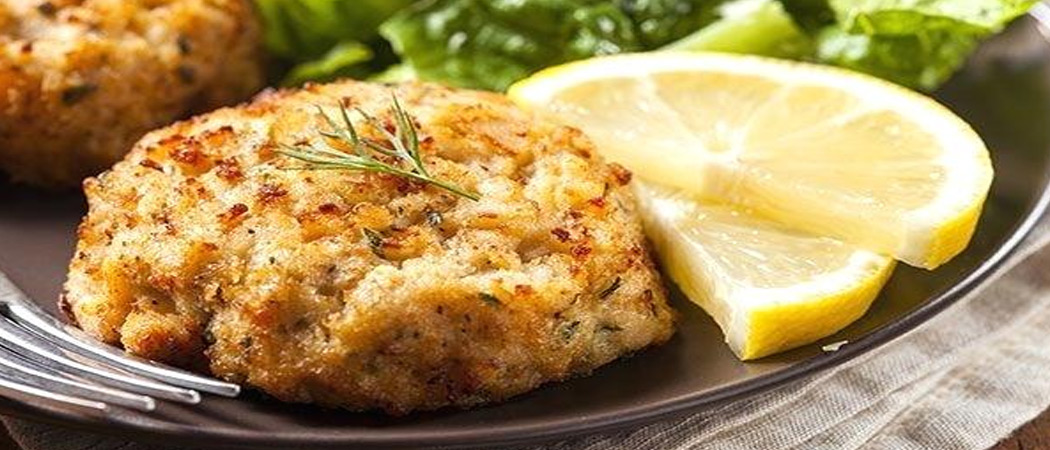 1125 River Road, Calabash, N.C.
The Hut isn't fancy, and they're not apologizing for it. But you'll be sorry if you don't stop in for some of the best seafood in North Myrtle Beach, from the bowl of oyster stew to the baskets of Calabash-style fish, shrimp, oysters, scallops, devil crab, French fries, slaw and hushpuppies.
The Oyster Rock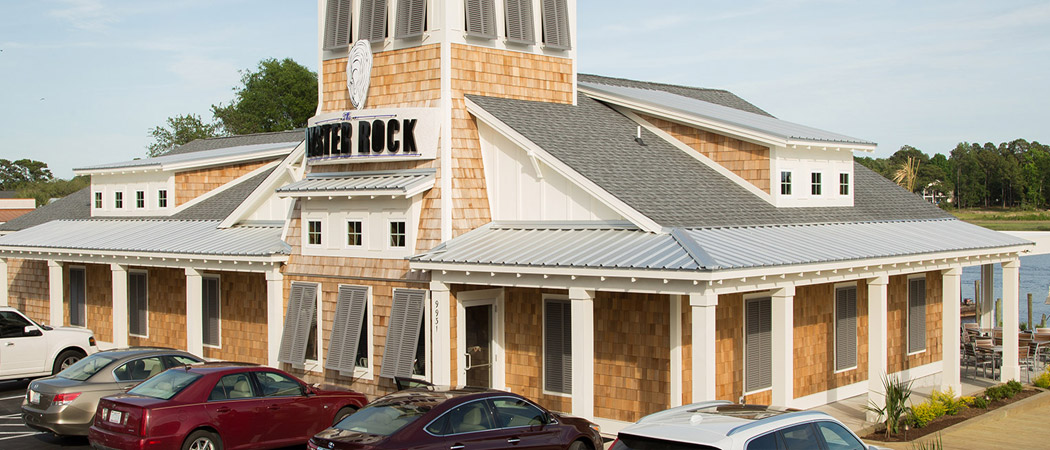 9931 Nance St., Calabash, N.C.
This beautiful new restaurant that sits along the Calabash River not only serves up a picture-perfect ambiance, but also some of the most inventive seafood dishes, such as the Tuna Lagoona appetizer (seared, medium rare ahi tuna, chilled and thinly sliced and folded into three, crispy-fried wonton pockets filled with Asian slaw, diced mango, fresh cilantro and citrus crème) and the Deep Treasure entree, cast iron-sealed large diver scallops with a lemon risotto cake and lime beurre blanc.
SeaBlue Restaurant & Wine Bar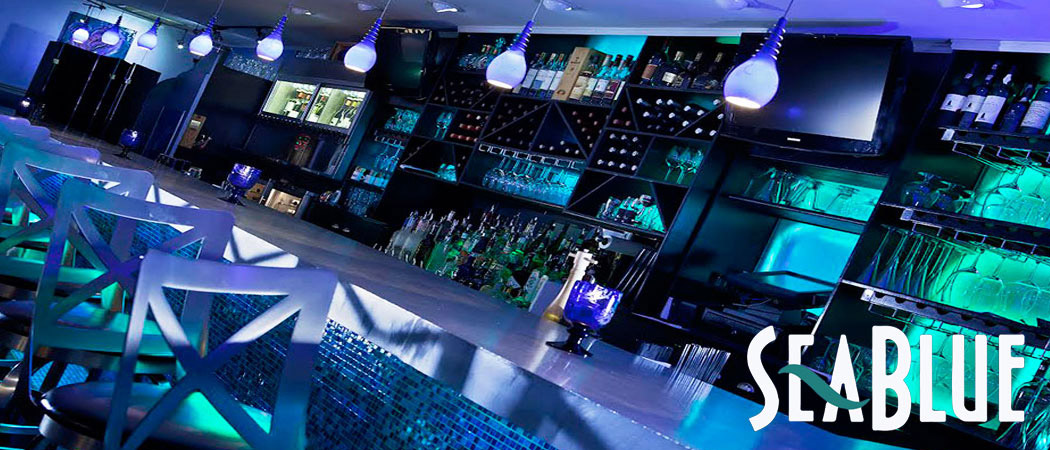 501 Highway 17 North, North Myrtle Beach
This sexy, award-winning restaurant focuses on sourcing local seafood in season and cooking with a classic French technique. A few musts are their to-die-for Seared Scallops appetizer with mushrooms and scallions, sesame seeds and a wasabi crunch and their signature Fruits of the Sea entrée, Maine lobster, New Bedford scallops and shrimp over lobster and vegetable risotto with lobster beurre blanc.
Filet's on the Water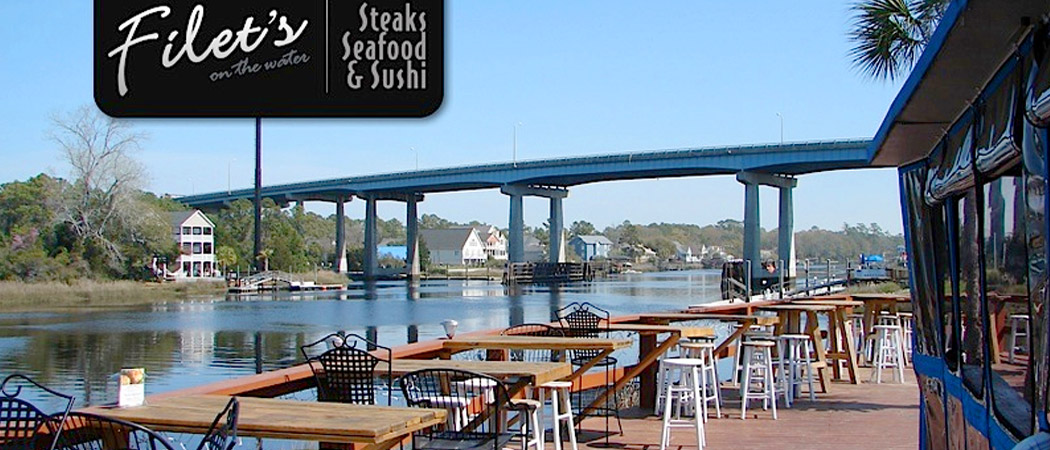 2120 Sea Mountain Highway, North Myrtle Beach
Gorgeous views of the Harbourgate Marina, the happiest happy hour and hand-rolled sushi is the perfect combination at this waterfront hotspot. If you prefer cooked fish, try the Stuffed Flounder stuffed with a homemade crab dressing baked and finished with the house seafood sauce.
Flying Fish Public Market and Grill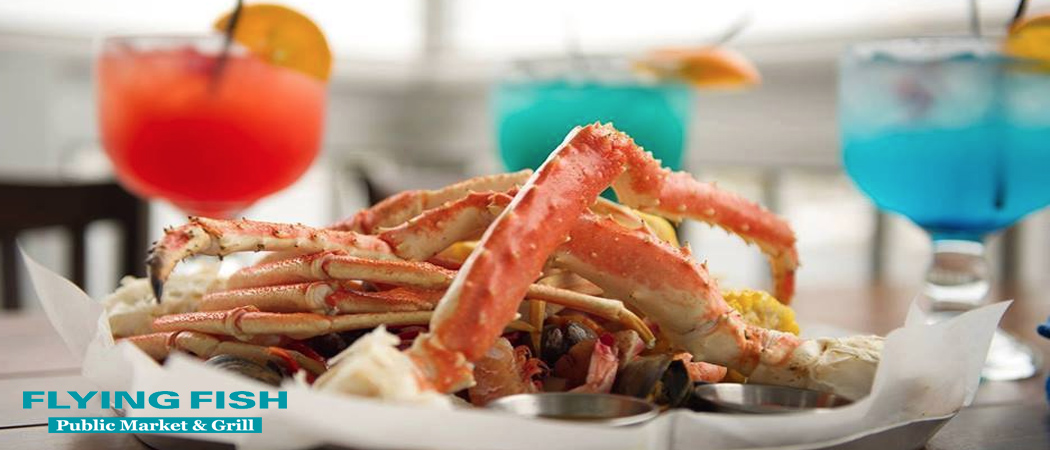 4744 U.S. 17 South (in Barefoot Landing), North Myrtle Beach
Prepare to be entertained at Flying Fish, where the staff takes turns throwing the fresh fish over the raw bar in the seafood market – you can even participate – before they prepare the freshest fish in town. Then take a seat and order one of the fresh catches, choose the preparation (Cajun-style, fire-grilled and more) and choose a fish topping (fresh herb cream sauce, Asian sesame glaze and more).
Crab Catchers on the Waterfront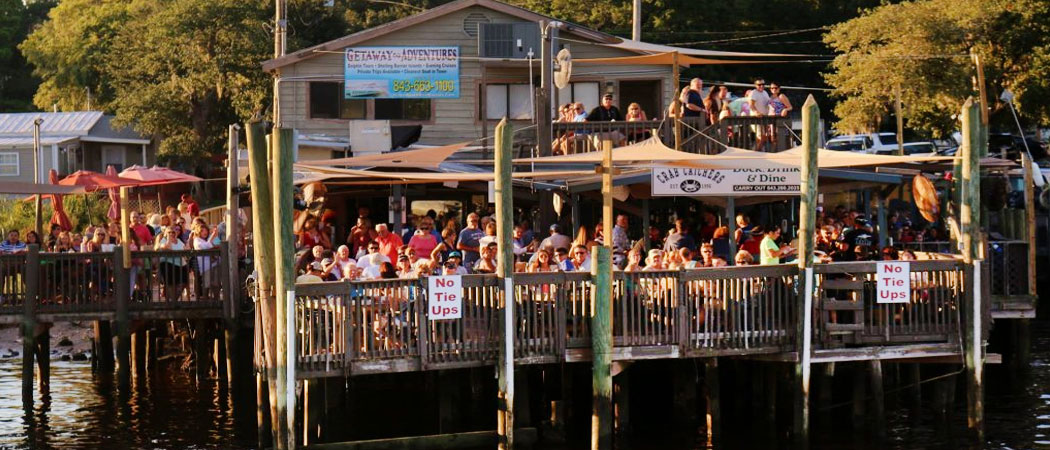 4474 Water Front Ave., Little River
Known for its playful surroundings on the water and some of the most amazing crab legs in North Myrtle Beach, Crab Catchers will become your favorite place to feast and gather for lunch, dinner and happy hour.
Duffy Street Seafood Shack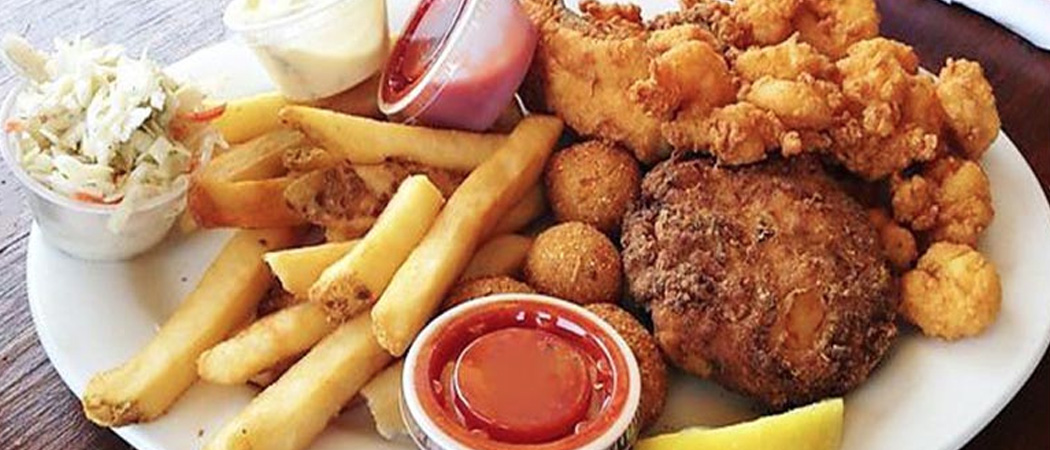 Three locations in Cherry Grove and North Myrtle Beach
This family-owned joint treats you like family – even lets you throw peanut shells on the floor. The Southern seafood tradition is swimming in the best seafood specials, including the steamed sea buckets, fried admiral's platters, fish tacos, shrimp po'boys and more.
Boardwalk Billy's Restaurant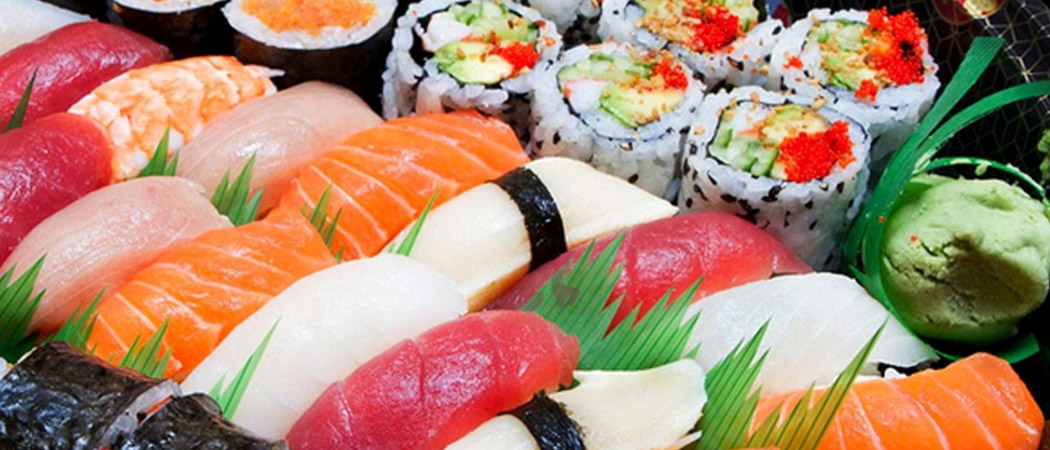 1407 13th Ave. North, North Myrtle Beach
At Boardwalk Billy's, they just want you to relax, because it's all good! They've got dinner covered! Take a seat indoors or out and choose from crab legs, sushi, fried seafood platters and shrimp baskets, steamed clams and oysters, and much more.
Platt's Seafood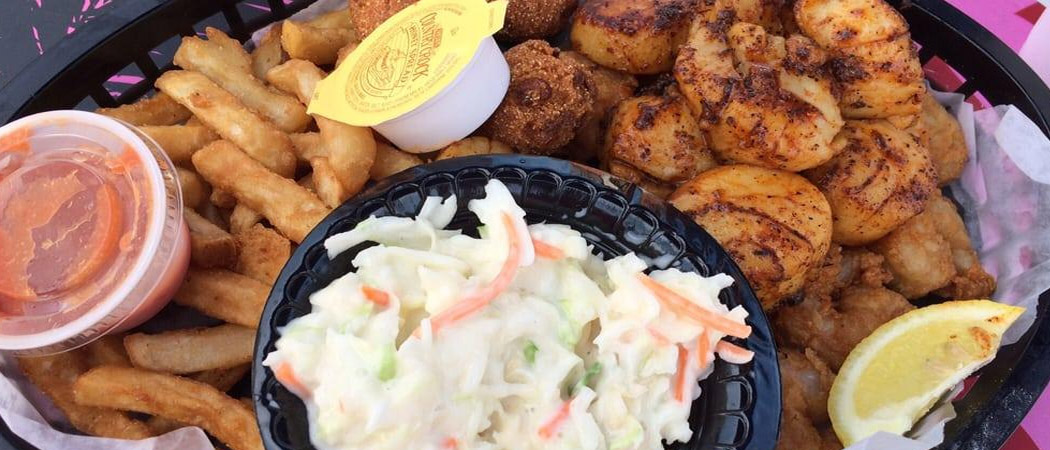 1104 Sea Mountain Highway, North Myrtle Beach
A fishing tradition since 1970, this seafood market offers everything under the sea delivered fresh off local boats, including shrimp, crab legs, calamari salad, flounder, oysters, clams and more. It's not a traditional sit-down restaurant, but it's worth it to stop in and order your food to go, like their homemade crab cakes, clam strips and hushpuppies.
North Myrtle Beach Condos
If you're fishing for somewhere to stay in town, check into these Condo-World resorts in North Myrtle Beach
Crescent Shores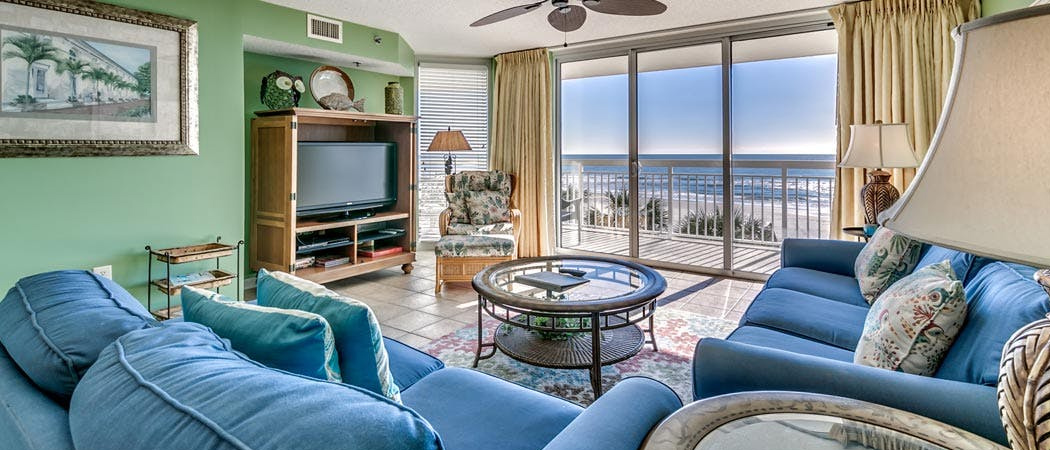 This North Myrtle Beach oceanfront resort features 2-, 3-, & 4-bedroom condos with spacious floor plans, designer furnishings, master bathrooms, whirlpool tubs and private balconies. Property amenities at Crescent Shores that your family will enjoy include an oceanfront pool, lazy river and kiddie pool.
Windy Hill Dunes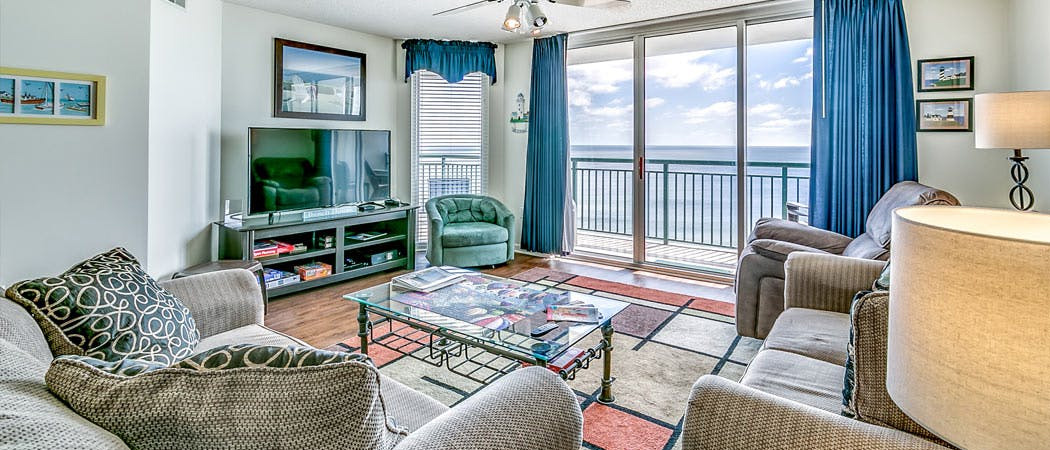 Windy Hill Dunes features beautiful oceanfront three- and four-bedroom condos, as well as 3,000-square-foot penthouses. Each spacious layout is wall-to-wall luxury, from the master bedrooms to living and dining areas. But your accommodations here won't be the only memorable parts of your vacation; you'll also love the paradise of oceanfront pools, lazy river, Jacuzzi, and kiddie pool.