Best Wine Tasting Spots and Wine Festivals on 30A
30A is home to beautiful beaches, decadent dining, and luxurious accommodations, and with that comes the love and appreciation for a great glass of wine. Whether that looks like a day at a world-famous 30A wine festival or a sunset happy hour tasting new varietals at a local hot spot, we've picked the top spots for wine tasting and the best wine festivals you won't want to miss when you're planning your 30A beach vacation.
Wine Tasting Hot Spots on 30A
The Wine Bar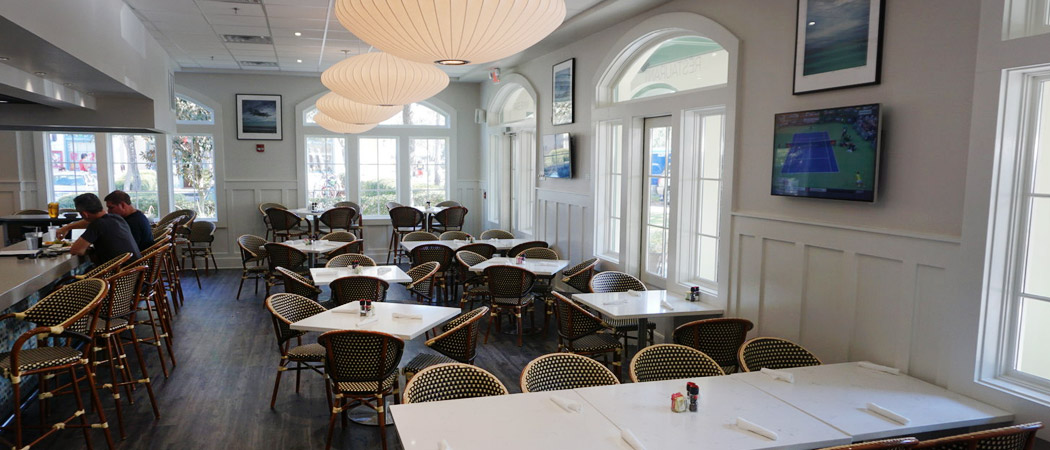 If you're looking for a casual choice for wine and eclectic fare, The Wine Bar in Watercolor is an informal wine bar on 30A offering American eats, decadent charcuterie boards, and a vast selection of vinatages to enjoy and taste. Enjoy a full meal or a happy hour from a quaint indoor restaurant or a open-air patio in the charming town of Watercolor, FL.
45 Central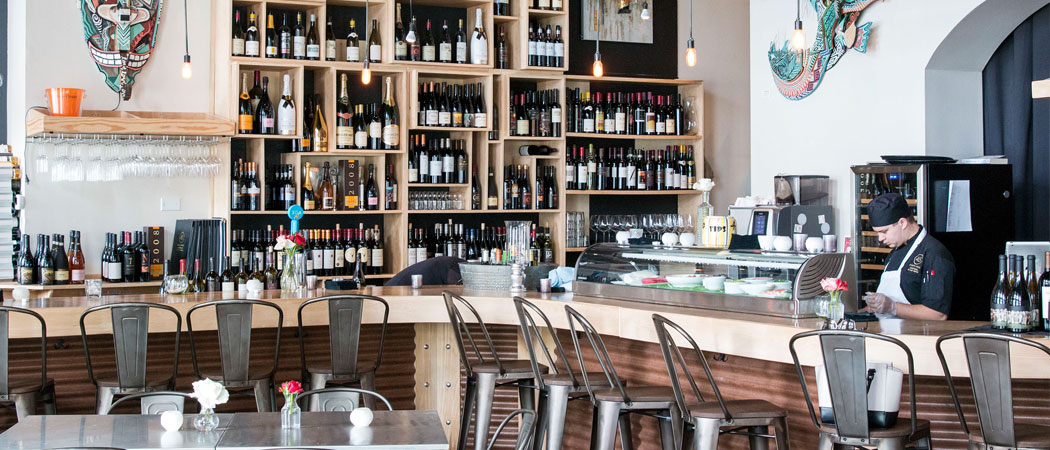 Wine lovers unite to sip and savor at 45 Central in Seaside's town square. Owned by award-winning chef, Jim Shirley, this wine tasting 30A hot spot offers visitors hard-to-find specialty wines paired with seasonal and regional plates featuring fresh, local ingredients. The sophisticated setting invites people to mix and mingle, or enjoy small plates and quiet conversation. Many of the exclusive vintages are sold by the glass using Coravin Wine technology, and you won't want to miss Paella night, which is a local's favorite!
Restaurant Paradis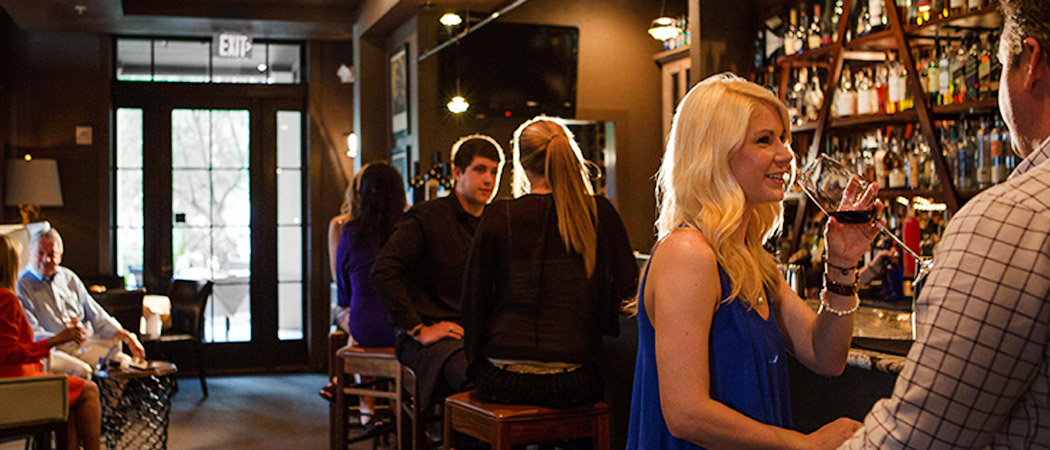 Enjoy a coastal feel with local charm in Rosemary Beach at Restaurant Paradis. Featuring local fresh local ingredients, the cuisine is spectacular, but the wine list is exquisite. A stunning lounge area with white granite countertops and comfortable seating makes wine tasting at this restaurant a must for 30A wine lovers. With an extensive wine list consisting of whites, reds, reserves, and ports, the wine lover is sure to find something new and fresh to add to their list of favorites when trying wines served at Restaurant Paradis.
La Crema – Rosemary Beach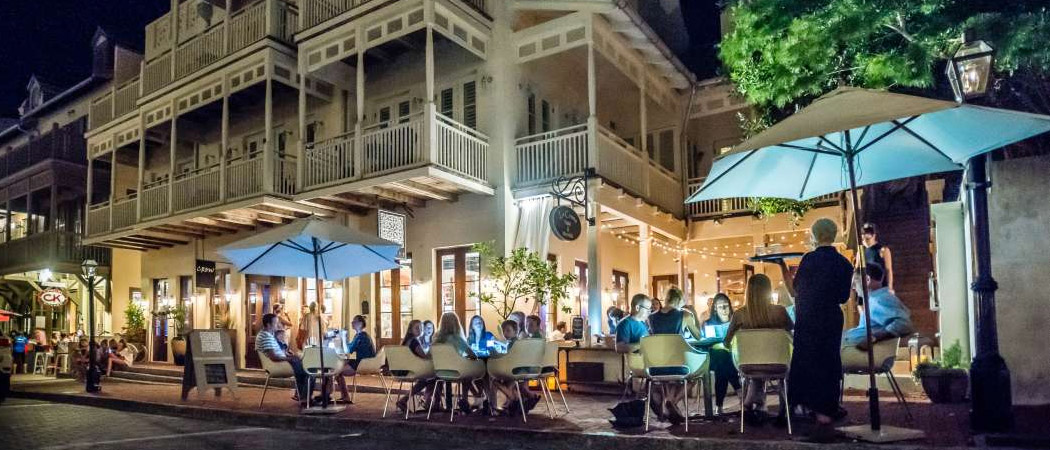 Just steps away in Rosemary Beach is La Crema Tapas & Chocolates, and it's the perfect place to linger with friends, dine, and enjoy great flavors both in cuisine and wine. Enjoy your tapas paired with unique wines by the glass or a bottle from their extensive list of wines by the bottle, and bask in the atmosphere scented with aromas inspired by Madrid and Barcelona chocolate shops. An afternoon with friends or an evening under the stars awaits when wine tasting at La Crema in the quaint town of Rosemary Beach.
NEAT Tasting Room and Bottle Shop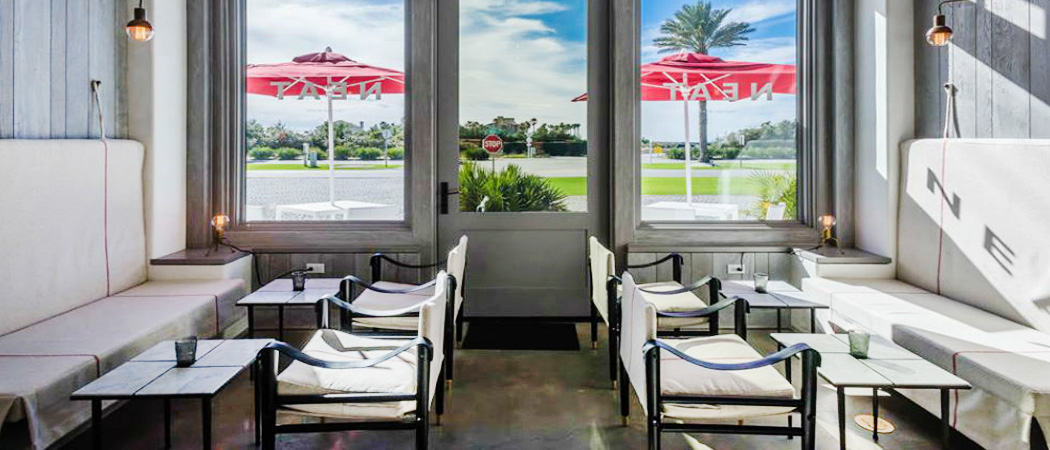 The Tasting Room at Alys Beach offers guests a unique environment to discover a new favorite wine, whether tasting select bottles or enjoying handcrafted beverages that complement the offerings in the Bottle Shop. In a sleek and chic atmosphere, food options include shareable plates, snacks, and charcuterie and cheese boards. Guests can also enjoy regular events featuring a variety of wineries when looking to take their experience beyond sipping.
Wine Festivals on 30A
30A Wine Festival at Alys Beach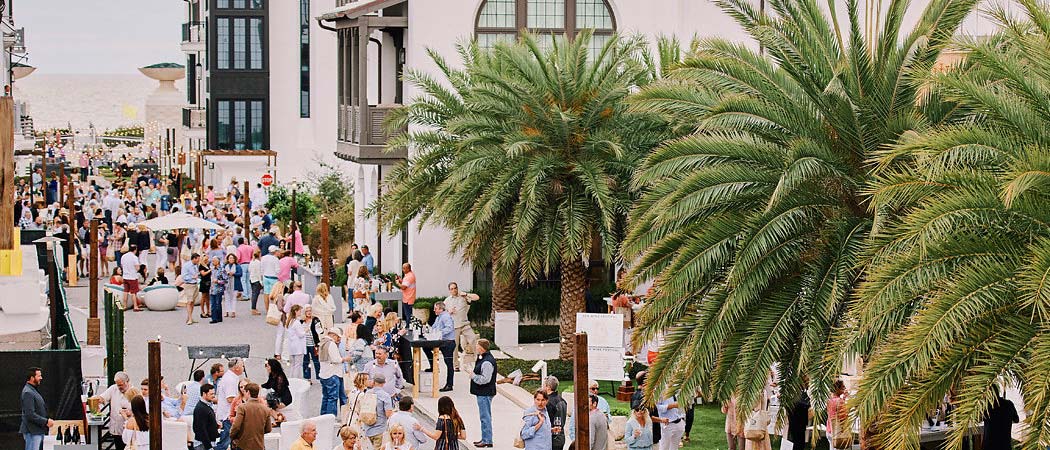 The annual 30A Wine Festival is hosted in the beautiful community of Alys Beach every spring (end of February or beginning of March), and showcases renowned vintners and culinary favorites while benefiting Children's Volunteer Health Network. This wine festival features wine dinners featuring famous chefs, the exclusive Friday night event, "Bourbon, Beer & Butts," Saturday's grand tasting and seminars along the town's picturesque streetscape, and the Sunday event, "Rosé & Croquet." Unique events and vintages gather wine lovers to Alys Beach every year for the 30A Wine Festival.
South Walton Wine and Food Festival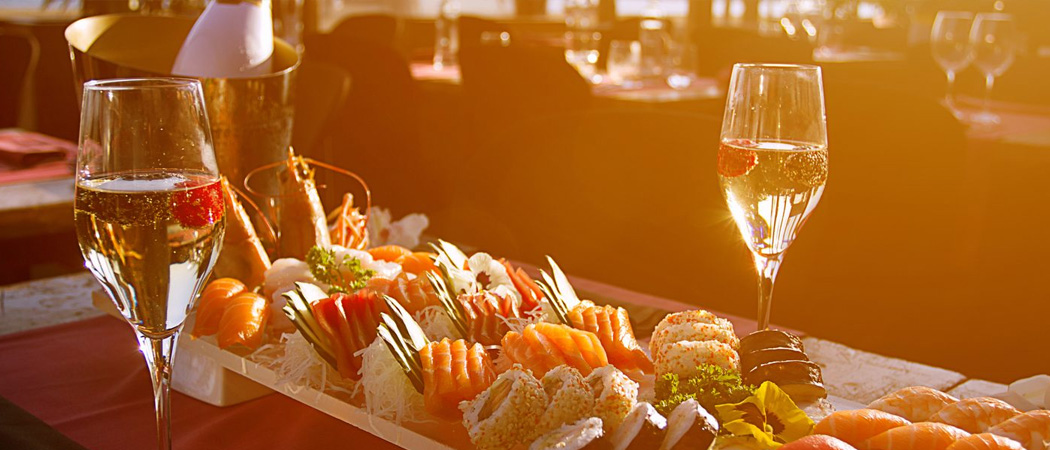 While not actually located on 30A, many 30A locals (or visitors staying on 30A) don't miss the annual South Walton Beaches Wine and Food Festival, which happens at Grand Boulevard at Sandestin, about 15-20 minutes from 30A. Known as the Sowal Wine Festival, this event draws visitors from all over the world as a dazzling roster of celebrity winemakers, distillers, chefs, brew masters and entertainers converge in South Walton, Florida to wine, dine, educate and entertain guests as part of the four-day celebration of wine. Attendees can enjoy unique attractions such as Spirits Row, Rosé All Day Garden, Savor South Walton Culinary Village, Nosh Pavilions, Tasting Seminars, Craft Beer & Spirits Jam, live entertainment and more than 800 wines poured by knowledgeable wine industry insiders. Also during this festival, the Destin Charity Wine Auction Foundation hosts their annual auction bringing in millions for local children's charities.
Uncorked Rosemary Beach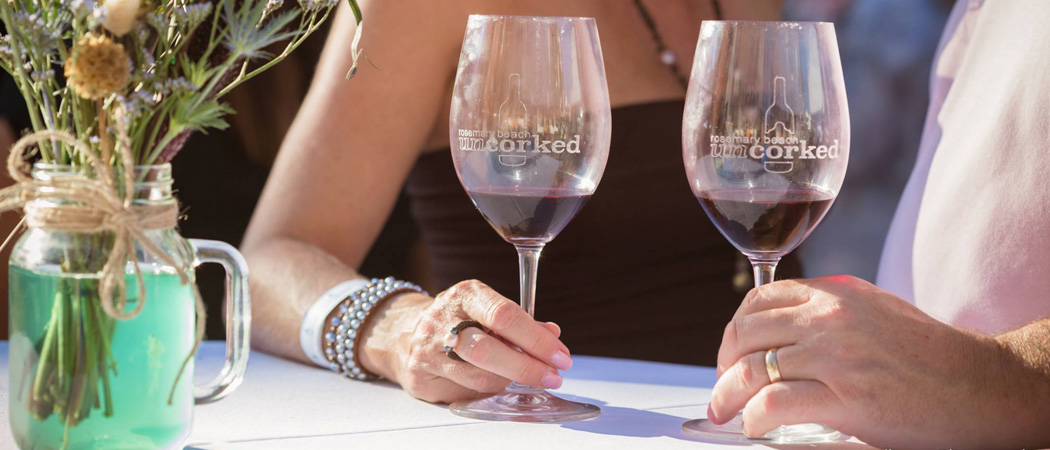 Eat. Drink. Be Rosemary. Set in an idyllic beach locale complete with picturesque cobblestone streets and exquisite wines ready for the pour, the chic coastal town of Rosemary Beach, FL, hosts the annual Rosemary Beach Uncorked, a culinary and wine pairing event taking place each Fall (October). This 30A wine event offers attendees a taste of the very best food and wine Rosemary Beach has to offer featuring the town's restaurants, and each prepare three signature dishes paired with three unique wines. To top that off, each location will have a 'featured wine' specially selected by the chefs, winemakers, and distributors.It's not just all food and fun! Proceeds from this event benefit a local non-profit.
Harvest Wine and Food Festival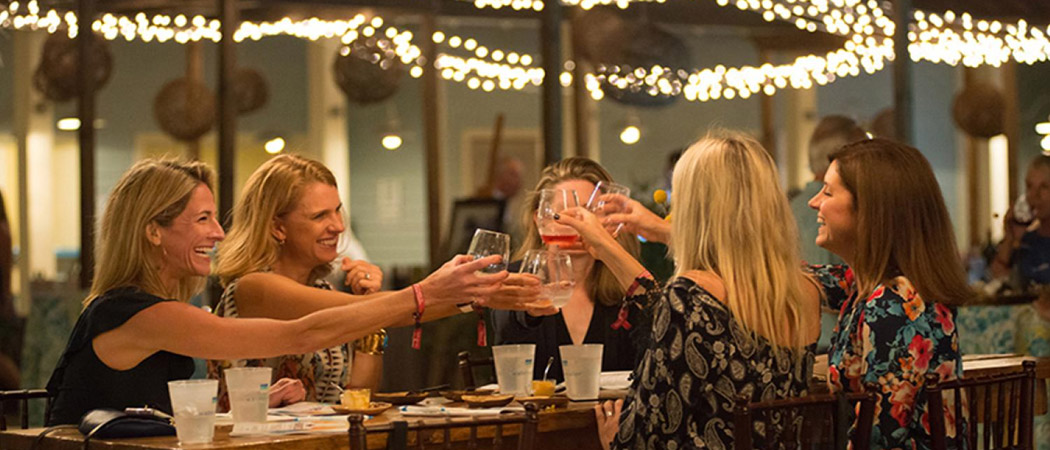 The Harvest Wine & Food Festival provides wine lovers the opportunity to sip and savor some of the world's finest wine and culinary selections in the beautiful setting of the WaterColor community in the fabulous Florida fall weather (October). This 30A wine festival features celebrity winemaker dinners, an Al Fresco Reserve tasting, and a spectacular grand tasting. As an event and fundraiser for the Destin Charity Wine Auction Foundation, the event brings in major funding to support DCWAF's efforts to support 16 local children's charities and contributes to the foundations yearly ranking of being top 3 wine auctions in the country based on the amount they donate to beneficiary charities.
Seeing Red Wine Festival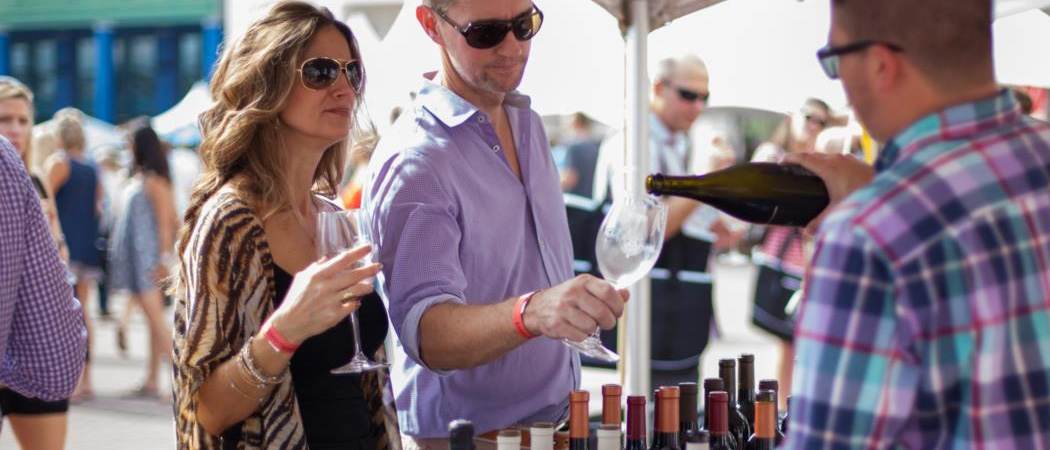 Reds, whites, bubbles, and rosés are uncorked each year during the Seeing Red Wine Festival, four days of wine and culinary events held in Seaside each November. Recognized as one of the "Top 10 Can't-Miss Fall Wine Festivals" by Fodor's Travel, the festival draws attendees from around the world who make the trip to the iconic beach town an annual tradition. Guests will enjoy sipping on delicious wines, and tasting unique and delectable food pairings. Wine aficionados and foodies will savor carefully selected Gulf Coast-to-table dishes from Seaside's famous restaurants while sipping beautifully-paired, quality-curated wines from around the globe.
30A Rentals
For wine lovers looking for the best wine tasting hot spots or 30A wine festivals, you won't be disappointed. 30A boasts eclectic venues for wine tasting and vibrant festivals featuring food, fun, and of course, great wine! Plan your next 30a beach vacation to South Walton around one of these annual 30A wine festivals, or add one of these 30A wine tasting hot spots to your itinerary! Stay just steps away from the food and fun by booking a Condo-World vacation rental in a 30A beach community near a festival or hot spot.