About Brookgreen Gardens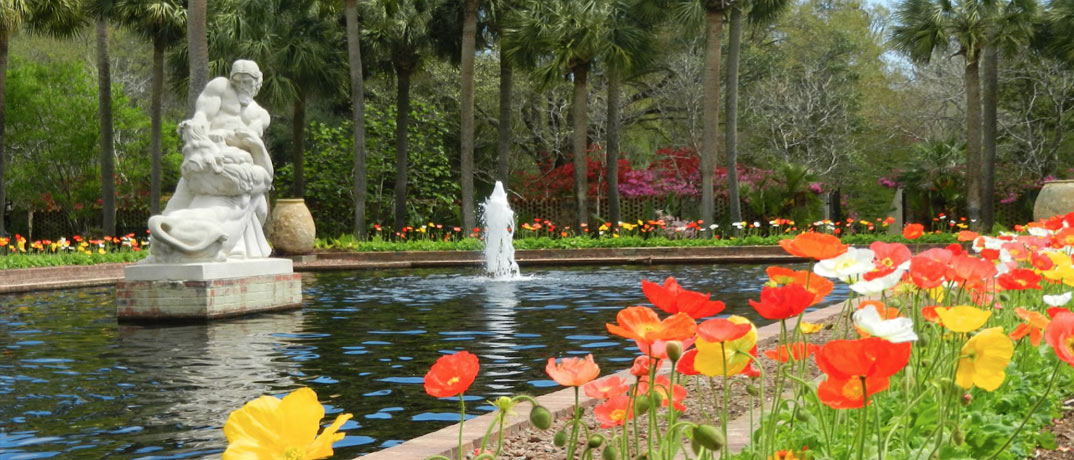 Purchased by Archer Huntington and Anna Hyatt Huntington in 1930 for a private retreat, Brookgreen Gardens later opened to the public in 1931. Thousands of acres are included in the gardens which is home to Anna's award-winning sculptures, a Lowcountry zoo, children's areas and so much more. It's a National Historic Landmark and is also listed on the National Register of Historic Places.
Today, Brookgreen Gardens is among the top attractions in the Myrtle Beach area drawing in thousands of visitors each year. No matter what time of year you visit, there's something to do every day around the gardens. We're highlighting a few fun things to do during your day at Brookgreen Gardens right here!
Things to See & Do
There are so many things to see and do all around Brookgreen Gardens that you can easily spend your entire day there, without seeing it all. Pose for pictures in the Live Oak Allee among the breathtaking trees that date back to the 1700s. Wander around the butterfly gardens to admire the beautiful sculptures and blooming flowers, then relax by the fountains before your tour continues.
Tours
You can really get to know the gardens by taking a guided tour. Excursions are planned throughout the year in Brookgreen Gardens to discover the local wildlife and learn about the rich history of the area. They offer pontoon boat tours, overland vehicle tours and mini-bus tours for $8 for adults and $4 for children.
Brookgreen Gardens Zoo
The Lowcountry Zoo at Brookgreen Gardens is a great spot for all ages. It's accredited by the Association of Zoos and Aquariums and is home to native species like alligators, deer, river otters, red foxes, owls, bald eagles and more. The Whispering Wings Butterfly Experience is next to the zoo and allows you to visit with winged friends in a unique exhibit open from April through October each year.
Children's Learning
If you're visiting with children, you'll want to stop by the Children's Discovery Room and the Enchanted Storybook Forest which features fun playhouses from your favorite fairytales. Both are included with garden admission and are open year-round.
Dining at Brookgreen Gardens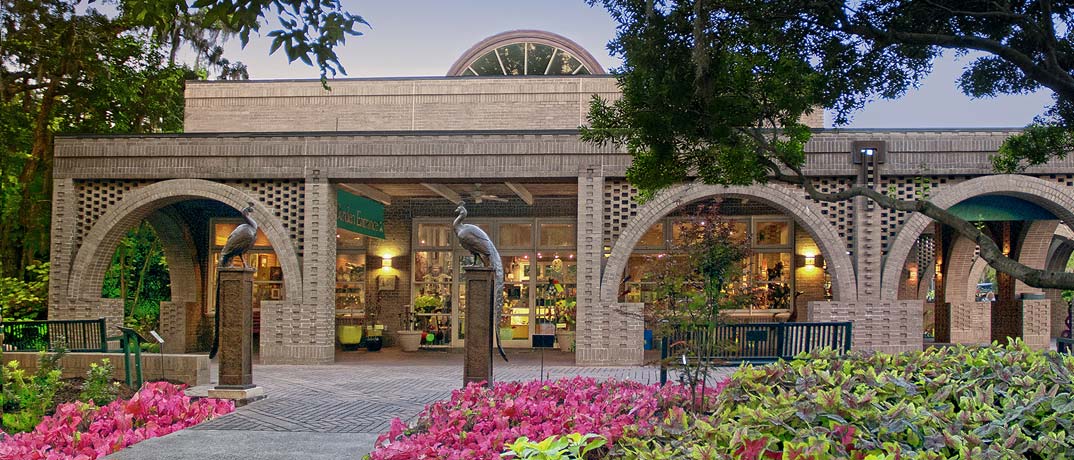 Walking around Brookgreen Gardens can really work up your appetite! There are three places to dine within the gardens as well as picnic pavilions if you want to pack your own meals. Dining options include a full-service restaurant, Azalea, The Courtyard Café and Old Kitchen. They each serve a variety of sandwiches, salads, snacks, beverages and refreshments.
Brookgreen Gardens Events
Brookgreen Gardens is home to many special events throughout the year. Nights of a Thousand Candles takes place three weekends each December and showcases thousands of hand lit candles, twinkling lights and live entertainment.  Other popular festivals include the Home Harvest Festival, Brew at the Zoo, Summer Music Festival and A Huntington Affair party. Live demonstrations, private events and weddings and lectures are also held year-round at Brookgreen Gardens.
Ticket Information & Hours
Brookgreen Gardens is open daily from 9:30 a.m. to 5 p.m. Admission is $18 for adults ages 13-64; $16 for Seniors 65 and up; $10 for children ages 4 to 12 and free for children three and under. The gardens are located at 1931 Brookgreen Drive in Murrells Inlet.
Stay Near Brookgreen Gardens
Litchfield Beach & Golf Resort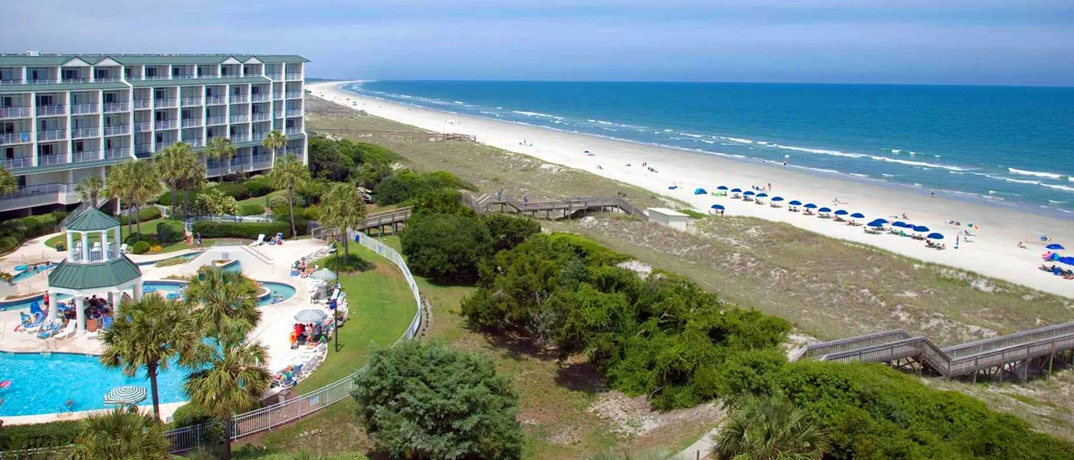 Litchfield Beach and Golf Resort is located just south of Brookgreen Gardens. The expansive property is home to everything from one-bedroom oceanfront condos to five-bedroom homes. Guests at Litchfield Resort have access to an indoor and outdoor Pool Plaza with a mini water park, cabanas, lazy river and hot tub. Other perks include bicycle rentals, spa treatments and a variety of cafes and restaurants on-site and all around the South end of the Grand Strand.
Garden City & Surfside Beach Rentals
Stay in a luxury beach house in Garden City or Surfside Beach. You can find a quaint beachfront home or a family-friendly second row home with a pool. Condo-World has the perfect place for every family.