Destin Harbor Boardwalk
What started as a lovely fishing town, later becoming known as "The World's Luckiest Fishing Village," is now a revered destination for family beach vacations, couples beach getaways, summer solace, beach weddings, spring break fun, and a warm retreat for those looking to escape the harsh winters if the North. At the heart of this is the Destin Harbor Boardwalk, home to fishing docks, local fare, entertainment, and fun for all ages.
The City of Destin's Harbor Boardwalk stretches nearly a quarter of a mile along the beautiful Destin Harbor, providing increased access to the waterfront and preserving the harbor's unique character. Recently, the City along with multiple property owners along the Harbor participated in a project to add continuity along the Harbor with easy access to local fishing charter boats, great restaurants, and a multitude of Destin water activities.
Whether you are visiting the Destin boardwalk with friends or family, you won't be lacking in dining options, fun activities, and sightings of boat captains pulling in their catch after a day on the water. All of these things along the Destin, Florida boardwalk capture the essence of "The World's Luckiest Fishing Village," and taking a stroll down the boardwalk is a 'must-do' for any Destin visitor.
Destin Harbor Boardwalk Restaurants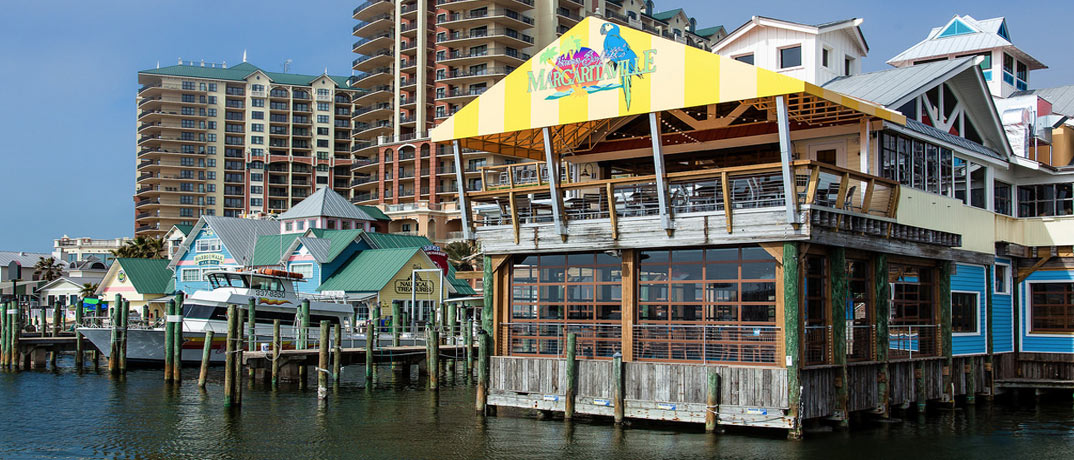 Destin Harbor boardwalk restaurants showcase some of the area's finest foods and local fare. With direct access to charter boat captains bringing in their fresh catch, seafood lovers will be in paradise with the fresh catch options. For those visitors who caught their own fish after a day of deep sea fishing in the Gulf of Mexico, many restaurants offer 'cook your catch' options where you take your catch to the staff and the chef prepares it how you want it. Not a seafood lover? No worries; there's plenty of dining options that don't include seafood and will tickle your tastebuds. But, being "The World's Luckiest Fishing Village," it's highly recommended that you enjoy some local catch that's guaranteed to be fresh off the boat.
For a fresh seafood dinner with Destin Harbor views, check out a few of these iconic Destin restaurants:
Other favorite Destin Harbor boardwalk restaurants include:
Water Activities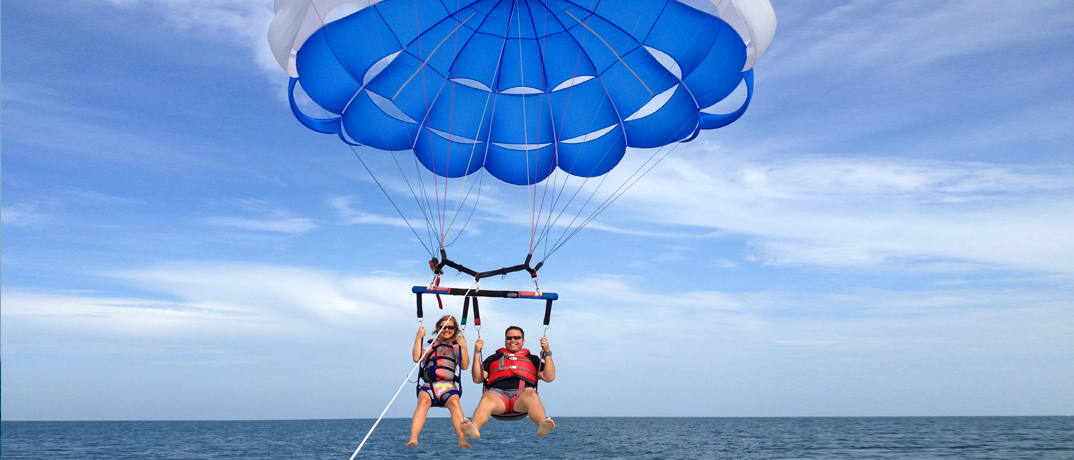 Water activities are not lacking on the Destin Harbor. Boardwalk. Top water activities visitors (and locals) can enjoy right from the Destin, Florida boardwalk include:
Pontoon Boat Rentals
Sailing Excursions
Parasailing
Dolphin Tours
Sunset Boat Tours
Snorkeling
Cruise on The Buccaneer Pirate Ship
Entertainment and Activities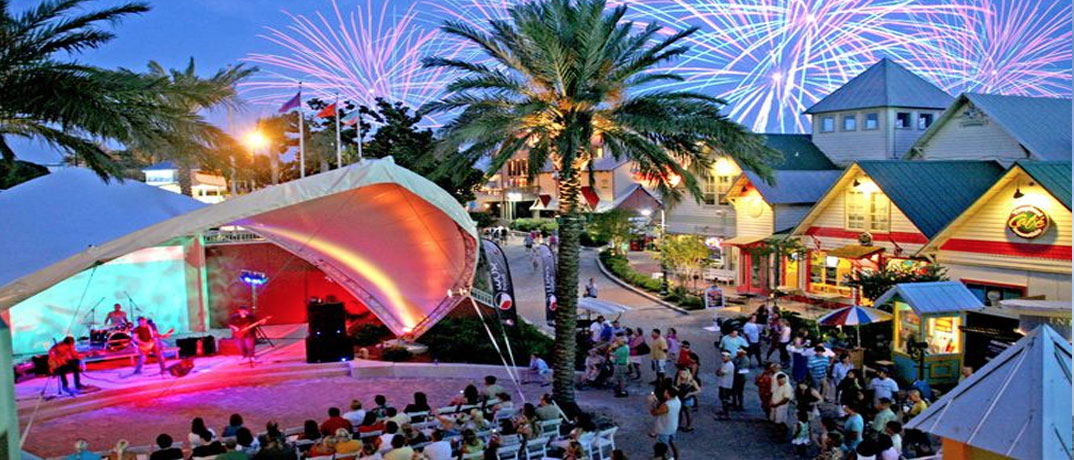 Sea legs? There's plenty of other activities, shopping, and entertainment along the boardwalk that don't involve being on the water, while still enjoying the Harbor views.
Depending on the time of year, you can often catch a festival along the boardwalk. A staple Destin event is the Destin Seafood Festival, which is part of the month-long Destin Fishing Rodeo in October.
Ready to shop 'til you drop? The Destin boardwalk offers waterfront shopping with a view of the Destin Harbor and Destin's Fishing Fleet, at HarborWalk Village. Don't-miss stores include Aloha Surf Company, Sunglass World, Kitty Hawk Kites, Life is Good, Sunset Lifestyles, Naples Soap Company, Nautical Treasures, and more. Outside of HarborWalk Village, there are many unique boutiques and stands that align the boardwalk with local art, handmade jewelry, beach gear, clothing, Destin souvenirs, and more.
Other entertainment that can be enjoyed at Destin Harbor:
Enjoy Live Music and Concerts and HarborWalk Village's stage
Attend Magic and Comedy Shows at Bartt Rockett Theater
Fat Tuesday Parades through HarborWalk Village
Attempt to Escape at the Gulf Coast Escape Room
Zipline, Freefall, or Climb the 40′ Rockwall at HarborWalk Adventures
Conquer the Laser Maze
The Destin Harbor boardwalk is a bustling destination for restaurants, bars, souvenir shops, boating, water sports, entertainment and attractions. Make time (possibly an entire day) in your Destin vacation itinerary to take a stroll down the boardwalk, enjoy some fresh Gulf seafood, grab some souvenirs, and experience all that the area has to offer families and friends visiting Destin, Florida.