Enjoy an Amazing Emerald Coast Day at Crab Island
Get ready for the time of your life and go where the locals go to relax. Known as one of the top things to do on a Destin vacation, a Crab Island excursion is a must visit and will be one of the most authentic and incredible experiences of your trip. Crab Island is only accessible by boat. At Destin Harbor, you'll find companies with a full selection of fishing, pontoon, and power boats to rent, as well as tour and guide companies with licensed captains offering full-service and narrated Crab Island Tours. Enjoy the scenic views on the way to and from Crab Island. You'll also have plenty of time to see dolphins and other marine wildlife, while relaxing with fellow Crab Island worshipers socializing and wading around the sandbar.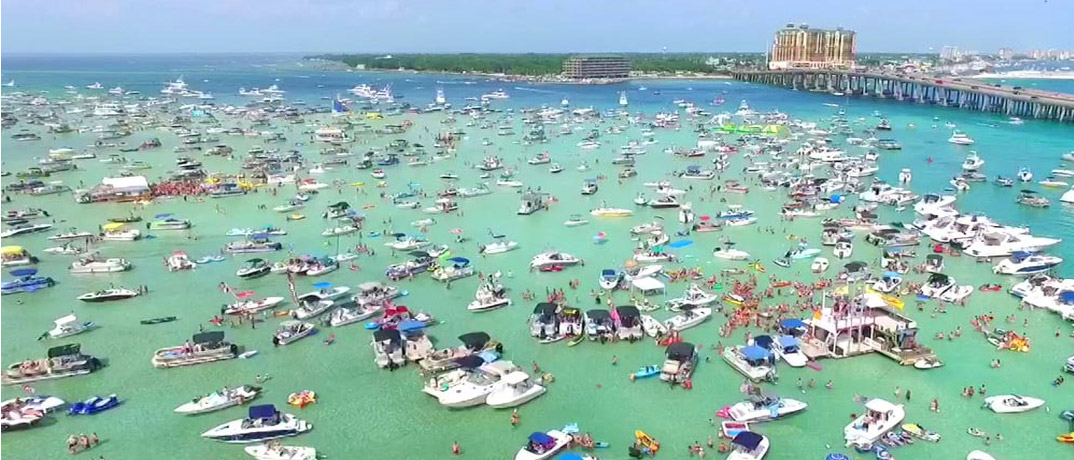 What is Crab Island?
While the name Crab Island makes you think it's an island (it was originally an island before ocean currents washed it away), it's now a nationally recognized floating playground and popular place to anchor your boat (either rented or personal). The water ranges in depths from two to 10 feet, where the underwater sandbar known as Crab Island is the place where locals and visitors alike spend a day in the waist-deep emerald green waters. Crab Island is also recognized as one of Destin's top attractions and has been featured on Good Morning America and HGTV, as well as in a variety of national publications. When you are crossing over the Destin bridge, you'll immediately see hundreds of boats anchored in the bay over the shallow sandbar known as Crab Island.
Where is Crab Island Located?
Crab Island is located on the north side of the Destin Bridge at the entrance of the Choctawhatchee Bay. Due to its distance from the shore and the strong currents and boat traffic that surround it, you may only access Crab Island via boat.
What is There to Do on Crab Island?
Crab Island is the place where locals and tourists spend the day swimming, snorkeling, dancing, enjoying food, volleyball and playing football. Floating around, you will find obstacle courses with slides and trampolines, jet ski rentals and more. During the busy summer season, there will be multiple restaurants and snack barges selling a wide variety of food items. And, there's plenty of goodies for each person in your group from which to choose with vendors selling lots of ice cream, boiled peanuts, and Crab Island t-shirts. Seasonally, there are live, local bands playing fun music that will have everyone dancing and singing. Enjoy the Crab Island Inflatable Water Park which includes a big inflatable obstacle course, complete with slides, climbing walls, trampolines, balance beam, swing, jet ski rentals, paddle boarding, and so much more. (Note that outside vendors provide a variety of activities at an additional price and subject to availability).
Is Crab Island Only for Adults?
Crab Island is a delightful respite for folks of all ages, including children. While adults do enjoy the summer weekend social Crab Island party scene (typically adjacent to the floating stage), if you're with family there are plenty of non-party areas where you'll find other families enjoying time together. Hang out by the Crab Island Inflatable Water Park and take part in a host of family-friendly activities including floating, swimming, snorkeling, fishing, paddle boating, games, slides, climbing walls, and many other fun-in-the-sun options! And, be sure and check-out Crab Island's floating restaurant, Water World, complete with great beach food and beverages for the adults and children of all ages. You and your kids will have the time of your life creating special memories from your visit to Crab Island.
When is the Best Time to Visit Crab Island?
Anytime is a great time for a Crab Island Excursion. Just keep in mind that the peak season is from Memorial Day to Labor Day. The weekends and holidays will easily be the busiest, which means you'll want to rent your boat or book your Crab Island excursions early as they often sell-out. If you're wanting a more quiet, leisurely pace to enjoy the beauty of Crab Island, plan to visit on the weekdays or in the off-season, when there are less crowds, sunny weather, warm emerald-green waters and more elbow-room on the Crab Island sandbar.
If you want to truly experience Destin, a visit to Crab Island is a must see. And, when you're looking to stay in Destin, FL near the best activities, be sure and take a look at Sterling Shores and Sterling Sands which will provide you with the perfect location, great convenience with nearby dining attractions, shopping, high-end amenities, and so much more.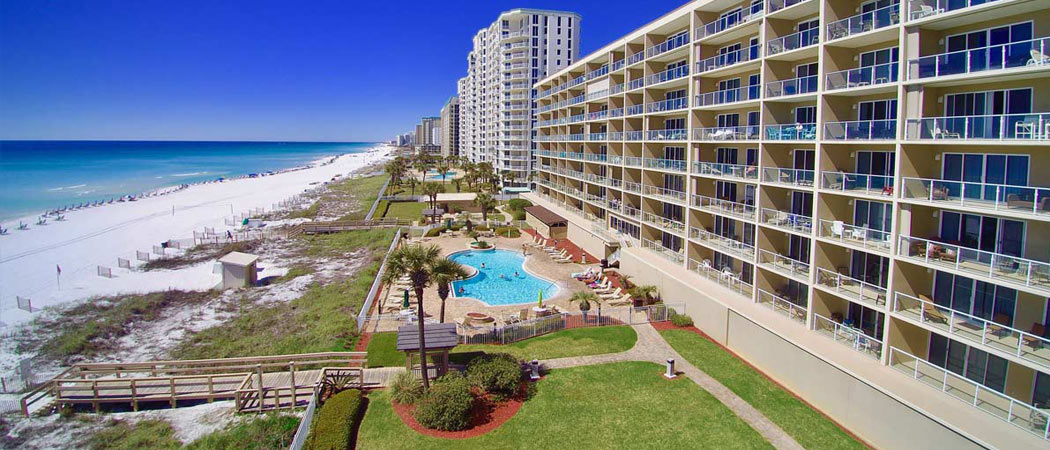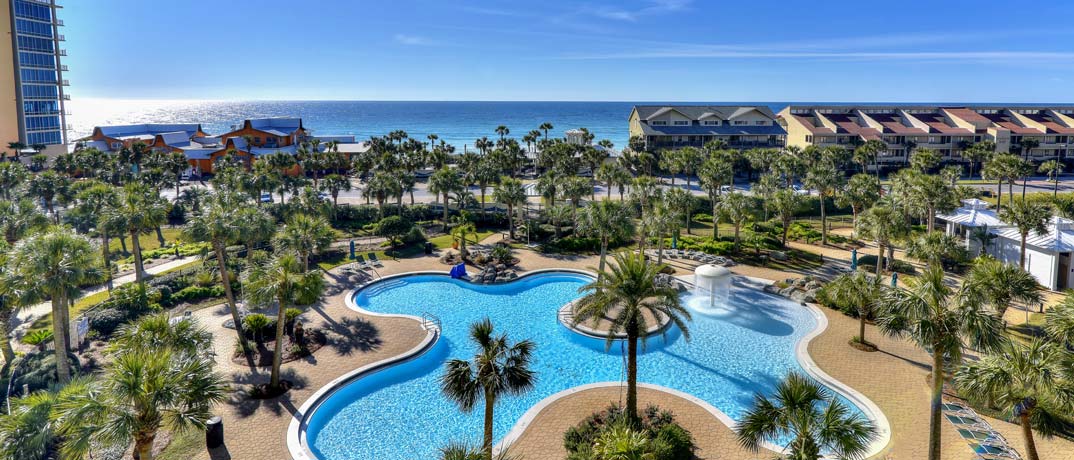 Be sure and share pictures of your family's visit to Crab Island!