Sunscreen? Check. Sunglasses? Check. Beach towels? Check. Beach toys? Check. Umbrella? Wait, what? Yes, grab that umbrella! Even Destin, Florida, has some rainy days! But won't that ruin your beach vacation? Fear not! There are many things to do in Destin when it rains!
Visit a Museum
Destin History & Fishing Museum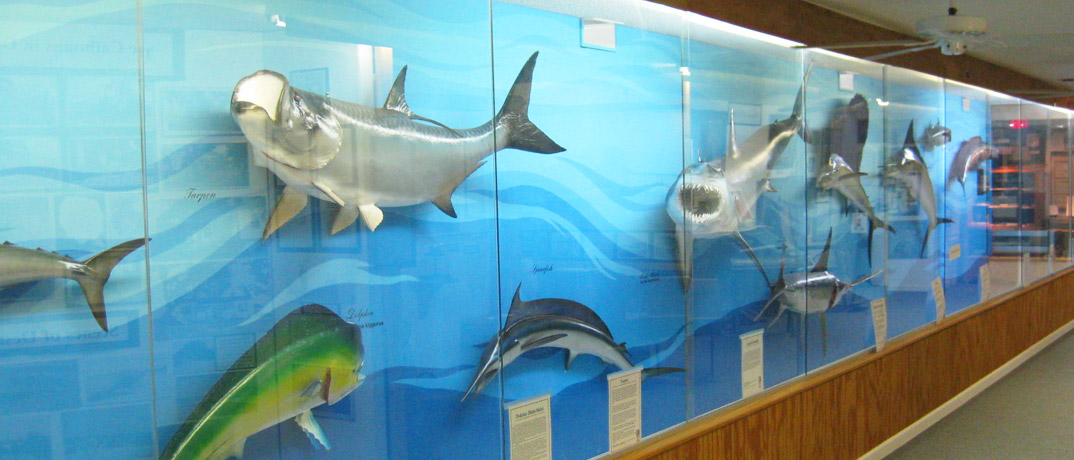 When the rain's coming down, and you're looking for indoor activities in Destin, why not explore one of Destin's museums? If you're interested in history, check out The Destin History & Fishing Museum which traces the evolution of "The World's Luckiest Fishing Village" from its founding in the 1850s by Leonard Destin to its present day glamour as a fabulous beach destination.
Indian Temple Mound Museum
And then just a short drive away, lies the Indian Temple Mound Museum which is an archaeological site that exhibits 12,000 years of Native American occupation in the Florida Panhandle. More than 1,000 artifacts of stone, bone, clay and shell are here, as well as one of the finest collections of prehistoric ceramics.
Air Force Armament Museum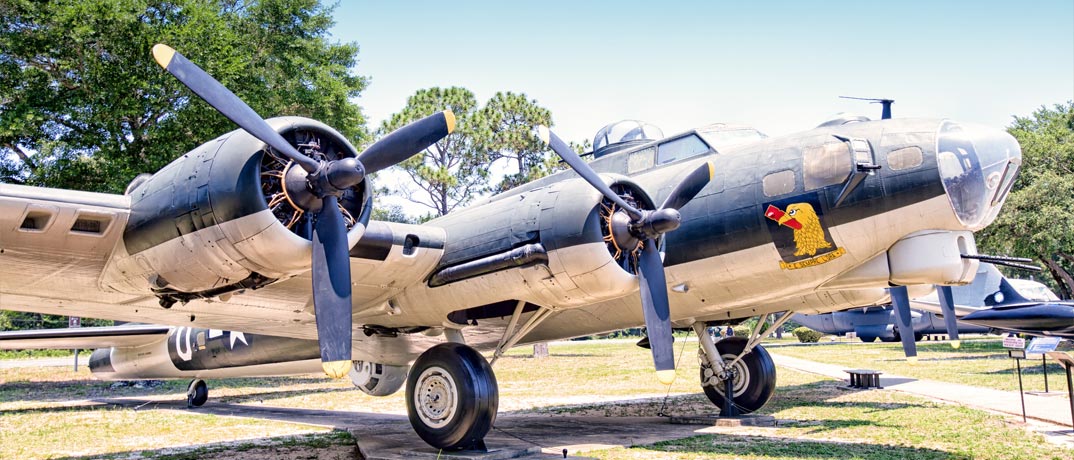 From there, head over to the Air Force Armament Museum at Eglin Air Force Base, which will educate you on all things related to aviation warfare! You might just learn something on this glorious rainy day!
Catch a Movie
Would you rather just chill and be entertained? Rainy day activities in Destin, FL would include going to catch a movie at Destin's AMC Theater, located at Destin Commons, the premier shopping and dining complex right here on the Emerald Coast. The AMC boasts an IMAX screen, RealD 3D and stadium seating in all 14 auditoriums. There's also MacGuffins Bar to enjoy beer, wine or a cocktail if you so choose.
Also, a few minutes drive away, is New Vision Boulevard 10, located at Grand Boulevard, another premier shopping, dining and entertainment complex in Miramar Beach. If the skies let up, be sure to do some shopping and maybe even grab lunch or dinner.
Bowling
Still feeling a little adventurous? It might be time to try your hand at bowling. Be sure not to miss Uncle Buck's bowling alley, a spacious, family friendly spot with an underwater-themed bar and 16 lane bowling alley.
Or check out Hurricane Lanes for bowling which is right across the street. With 26 lanes, a café and sports bar, and 12 billiard tables, you could easily wait out the rain. And don't miss it, because after 5 p.m., the lights go out and it's time for black light bowling!
Escape Rooms
Other rainy day activities in Destin include three different escape rooms. Talk about a fun experience you can have with your family, be it large or small! It works like this, you'll be "locked" in a room and have 60 minutes to escape by solving a series of clues with challenges and puzzles. Each room has a unique theme like a special ops mission, a zombie apocalypse, Bates Motel, etc. Be sure to check out Escape Zone 60 in Destin, Gulf Coast Escape Room at HarborWalk Village or Escapology in nearby Miramar Beach.
You can buy some of your tickets here!
Go Shopping
Silver Sands Premium Outlet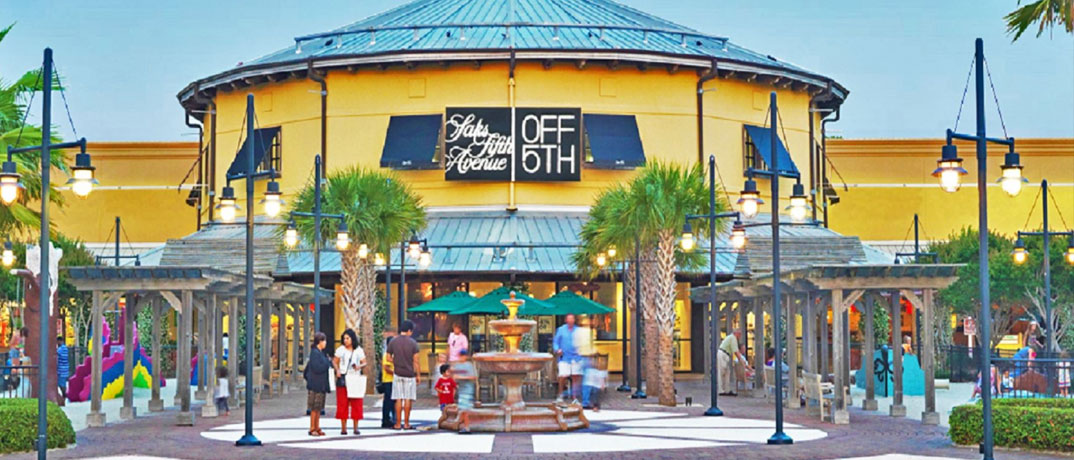 When all else fails, go shopping! The outlet mall is a popular choice among tourists here when it rains. Silver Sands Premium Outlets always has good deals at reasonable prices, and with 110 stores ranging from designer to name brands, you can't go wrong. Stores include Coach, Polo Ralph Lauren, Kate Spade New York, Michael Kors, and Saks Fifth Avenue's Off Fifth, to mention just a few. It's reasonable to say you'll be able to find something for just about everyone.
Destin Commons
Be sure to check out the many retailers at Destin Commons for indoor activities in Destin, favorites range from H&M to Victoria's Secret along with many others. Next, check out upscale Grand Boulevard which houses locals favorites Fabrik and Ophelia's. Also, the mega complex HarborWalk Village at the Destin Harbor has dining, shopping and entertainment options as well. Be sure to check out Kitty Hawk Kites and Sunglass World (for when the sun comes back out).
Wait it Out in Your Condo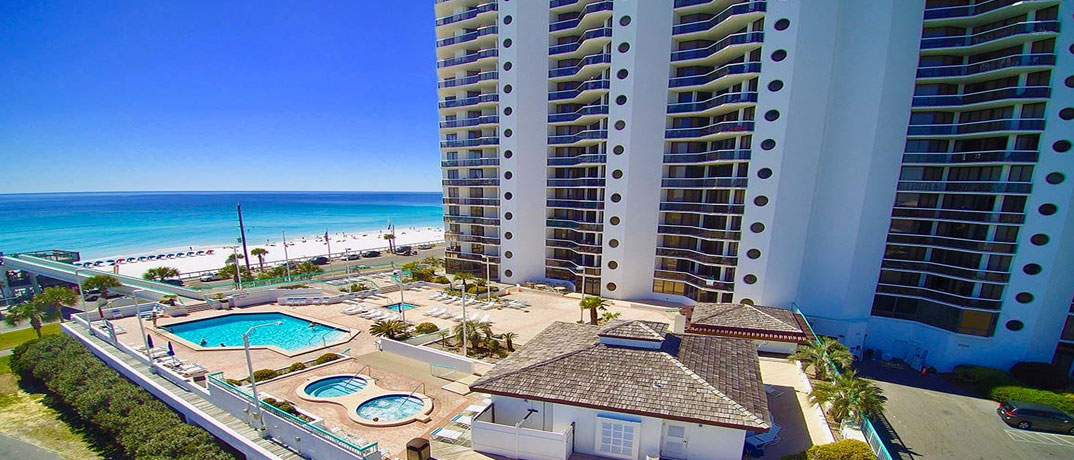 It's not too often that an entire day in Destin is a washout. If you're hoping to get to the beach, you can try waiting out the rain in your condo. You can also enjoy some of the wonderful on-site amenities at your Destin Florida condo. Be sure to check out what Condo-World has to offer. Why choose Condo-World? We have a dedicated staff of travel experts and have been in the business for almost 25 years! Luxury accommodations and exceptional service define them and you can be sure to book the very best Destin condo at the very best price to ensure you have the perfect vacation experience to last a lifetime! Book online or call a Condo-world agent today! Our gorgeous white sandy beaches and our turquoise blue Gulf waters are calling!