Cruise with the Dolphins in Myrtle Beach
One of the magnificent sights to see while at sea is aboard one of the many dolphin tours Myrtle Beach has to offer. Dolphin sightings aren't a rarity in our waters, but they're treasured each and every time. Check out of a few of the Myrtle Beach boat tours we recommend so you don't miss your chance to spot these beautiful creatures of the sea.
First Strike Charters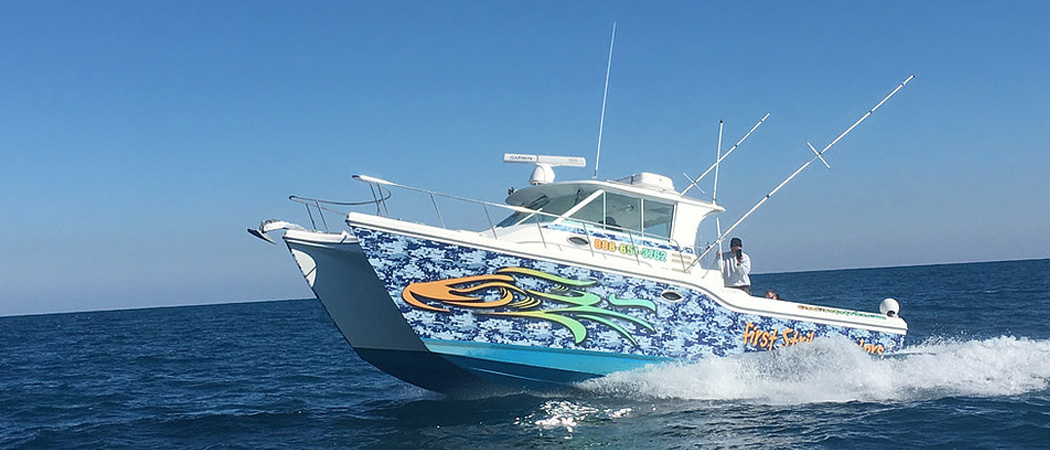 You'll be able to spot sea turtles, birds and dolphins while on deck of any of First Strike's special sightseeing cruises. The two- to four-hour private tour for up to six passengers departs from the First Strike Dock at Marlin Quay Marina, Murrells Inlet, at various times, including one at sunset. A bathroom facility is provided; you need to supply your own food and drinks. Book First Strike's Private Dolphin Cruise at a discount right here.
Sea Thunder Dolphin Cruise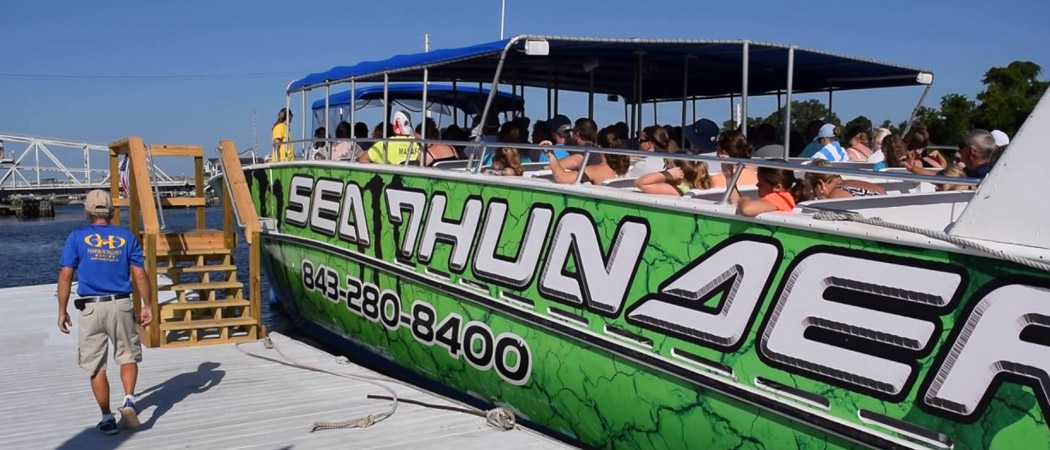 You'll love your time on this dolphin cruise in Myrtle Beach that coasts along the scenic Intracoastal Waterway, jetties and the Atlantic Ocean. Learn, listen and catch sight of the dolphins swimming in their natural habitat, along with local marine wildlife. This two-hour tour is a boat-load of fun for the entire family! Sea Thunder accommodates up to 141 passengers and departs from the Harbor Gate Marina in North Myrtle Beach at various times. Book through Condo-World and get a discount!
Sea Screamer Dolphin Cruise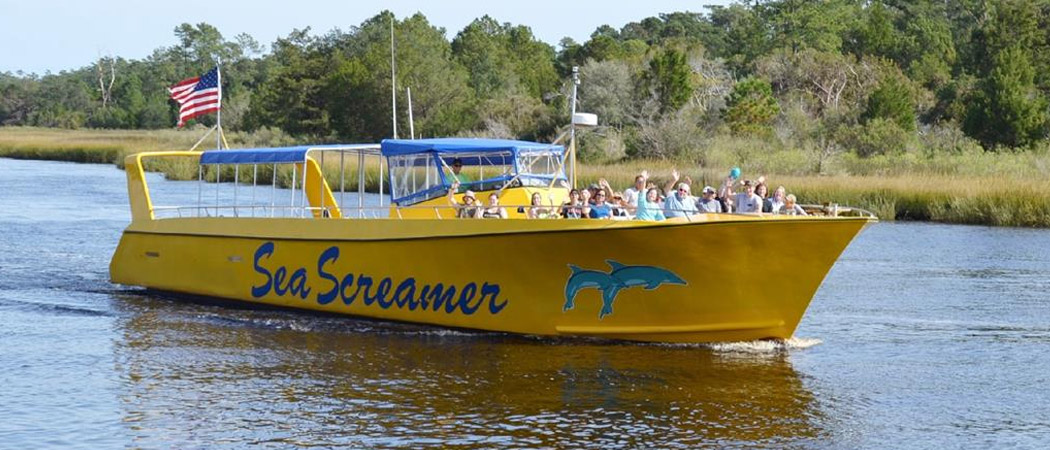 You'll have a scream of a time aboard the Sea Screamer, a dolphin watch in Myrtle Beach that prides itself on the high success rate of dolphin sightings. During each two-hour tour, 141 passengers will have the chance to explore the Intracoastal Waterway, dive into learning about the local ecosystems and witness the swimming dolphin showcase out at sea. The Sea Screamer departs from the dock behind Capt. Juel's Hurricane Restaurant in Little River. Book today for a discounted price – only through Condo-World.
When you're ready to get your land legs, check into one of these Condo-World resorts close by:
Crescent Keyes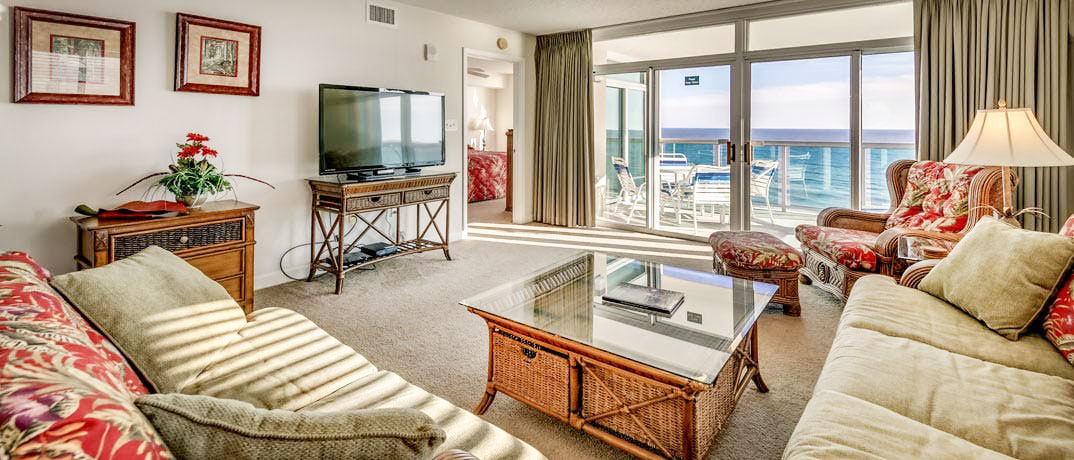 This newer North Myrtle Beach property offers luxury at every turn, from the oceanfront outdoor pools, kiddie pool, lazy river, hot tub, and sundeck to the sixth floor courtyard on the street side to the one-, two- or three-bedrooms condos decked out in stunning décor and boasting large panoramic views of the brilliant blue Atlantic.
Bay View Resort on the Boardwalk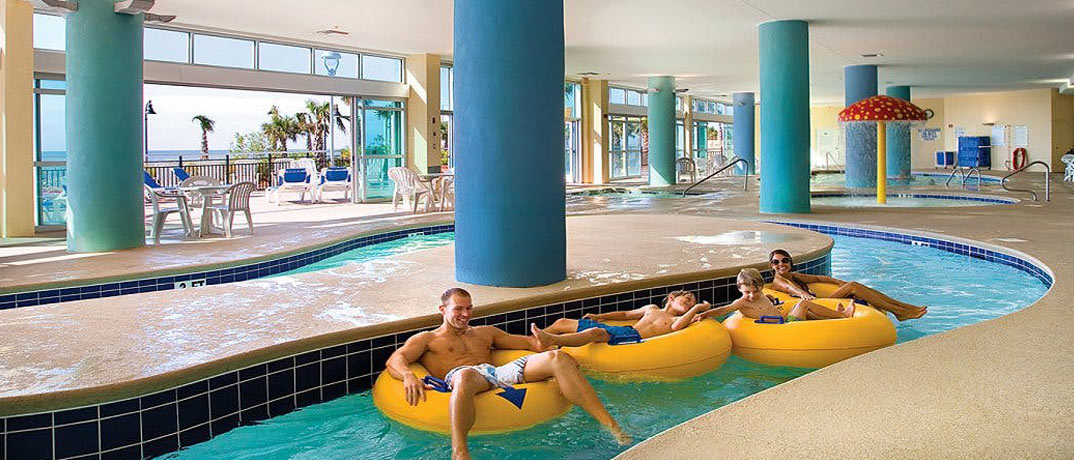 The gorgeous oceanfront Bay View on the Boardwalk will not disappoint. All one- through four-bedroom condos are designed with luxury surroundings from the living area furnishings to the granite kitchen counter tops and sleek appliances. And, to keep your family entertained, Bay View offers indoor pools, a Jacuzzi, lazy river, a kid-friendly Outdoor Splash Deck, fitness room and onsite Starbucks coffeehouse.