It's that time again on the Emerald Coast, time for the "Fuds" to begin. What's that? Well it's the biggest "family reunion" of volleyball players from all across the country who are here for Emerald Coast Volleyball Week, a tournament amusingly named the "Fuds," from their illustrious chief sponsor since 1990, Fudpucker's, a popular, iconic, local Destin restaurant.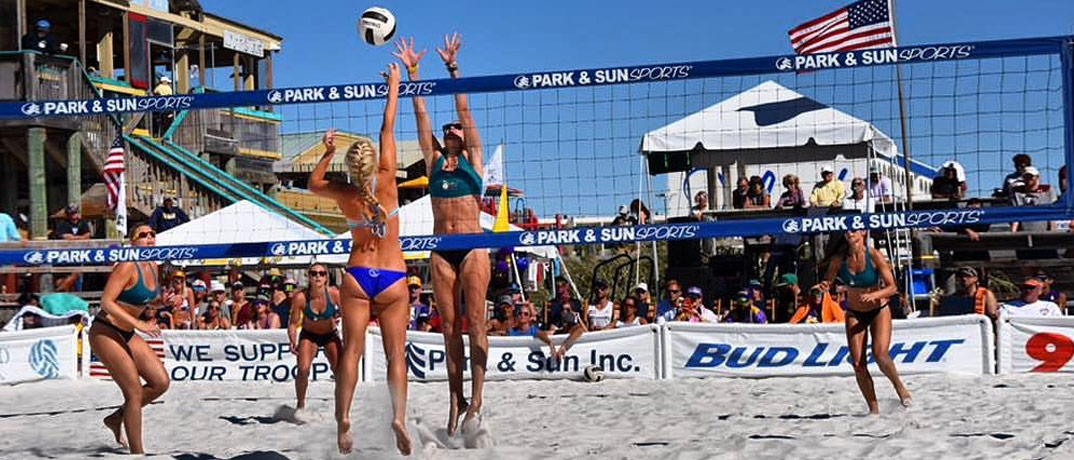 Just a quick drive away, the Destin, Florida, activities start on April 13th, and go until April 18th right on The Boardwalk on Okaloosa Island. Tournaments run daily from 9 a.m. to 4 p.m. Wednesday, Thursday and Friday, with playoffs culminating on Sunday starting at 9 a.m. Practice courts will be available all day from Monday, April 12th to Friday, April 16th.
The five-day bi-annual tournament will feature around 300 teams, more than 1,200 volleyball players and another 1,500 plus spectators. Players hail from as far away as Canada and California, to the Midwest and Southeast. This is a fun time for all to reconnect as a volleyball "family," as most may only see each other twice per year at this very tournament, one of the amazing Destin activities you can enjoy on the Emerald Coast.
Event Activities
The first day, Tuesday, April 13th at 7 p.m., ends in a fun Early Bird party at Anglers, and then the party continues.
Wednesday at 7 p.m. is the Early Bid Party at The Gulf.
Thursday at 7 p.m. is the Welcome Party at The Island.
Friday at 7 p.m. is the Player's Reception and Team Check-in at Fud's in Destin.
Saturday at 7 p.m. is the Player's Party at Al's Beach Club.
Sunday at 7 p.m. is the Cool Down at Al's Beach Club.
Saturday and Sunday are the main event for the Emerald Coast Volleyball Week, with a four-player tournament with finals on Sunday. Men, Women, and Co-Ed divisions will start playing at 9 a.m., with the Women's Open Finals starting at 2 p.m. Sunday and the Men's Open Finals directly following at 3 p.m.
Prizes include $1,000 and finalist apparel for Open 1st place, and $600 and finalist apparel for Open 2nd place. All other divisions for 1st and 2nd place will receive merchandise prizes and finalist apparel.
It's hard to believe the first "Fuds" began back in 1989, but it's still going strong 30 years later and is such a fun-filled event for players and spectators alike.
Condos Near Volleyball Week
Looking for that perfect respite to go home to while in town for the tournament? Look no further than the stunning Destin condos offered by Condo-World.
Sterling Shores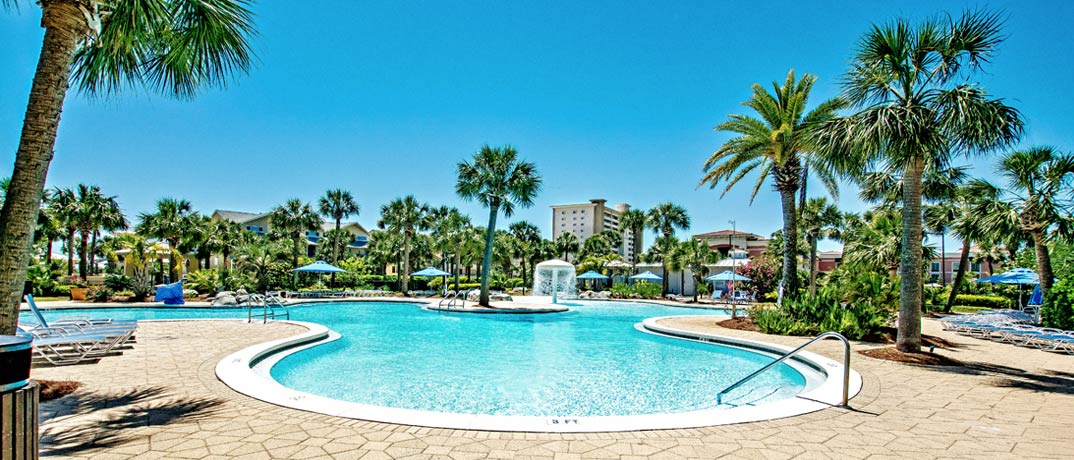 When you're done watching volleyball, take time to enjoy the breathtaking natural beauty of the Emerald Coast. From the pristine, sugar-white soft sand to the brilliantly blue-green turquoise waters of the Gulf, you'll be transported to a peaceful and relaxing moment in time. Enjoy the fabulous panoramic view from your own private balcony from your condo at Sterling Shores. This high-end resort boasts lush landscaping, unparalleled views, beautiful spacious accommodations, and spectacular amenities. You'll enjoy a fabulous beachfront pool, a huge lagoon-style pool with bar and grill, health and fitness center, private beach access, and on-site laundry. Families will love the unlimited complimentary DVD rental and fully equipped kitchens. There's even an on-site 42-seat surround-sound theater, for those nights you decide to stay in!
Sterling Sands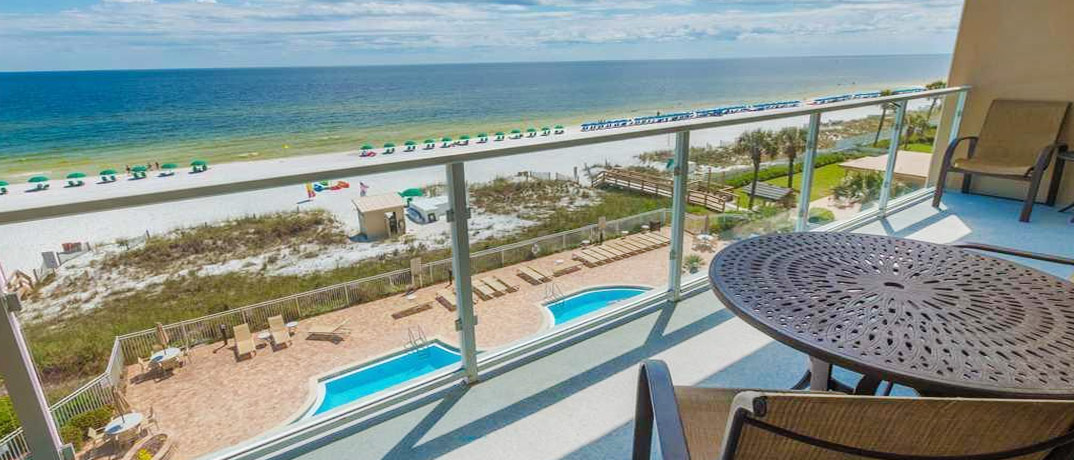 Prefer a gulf-front view instead? Then, Sterling Sands is the perfect choice! A charming upscale property with 300 feet of Gulf front views, you've arrived at just the right place! Amenities here include an outdoor hot tub, a gulf-front pool, heath and fitness center, covered BBQ and picnic area, on-site laundry, fully-equipped kitchens and unlimited complimentary DVD rentals. Don't delay, the beach is calling, book your next vacation with Condo-World today!
Event Summary
Name
​
Emerald Coast Volleyball Week
Location
​
The Boardwalk on Okaloosa Island

,

1450 Miracle Strip Pkwy SE

,

Fort Walton Beach

,

FL

-

32548
Start Date
End Date
Description
Volleyball tournament featuring around 300 teams, more than 1,200 volleyball players and another 1,500+ spectators. There are a variety of formats and prizes to be won!
Tickets