Wine Tasting – Hilton Head Style
The temperate climate of Hilton Head island makes vacationing here effortless. Granted, some argue spring is the best because of the blooming flowers and temps that range from mid-60s to low 80s. Summer and fall bring high temps and humidity that linger into October at times. Winters are balmy 70 plus temps one day and rainy, cool 50s the next.
What all seasons have in common is the choices and celebrations of fine wines in the area. Hilton Head and its nearby neighboring town, Bluffton, have some spectacular places to sample wine and enjoy it, whatever season you find yourself here.
Check out our list of where to sip and sample complex reds, crips whites, elegant rosés and everything in between.
Island Winery – Hilton Head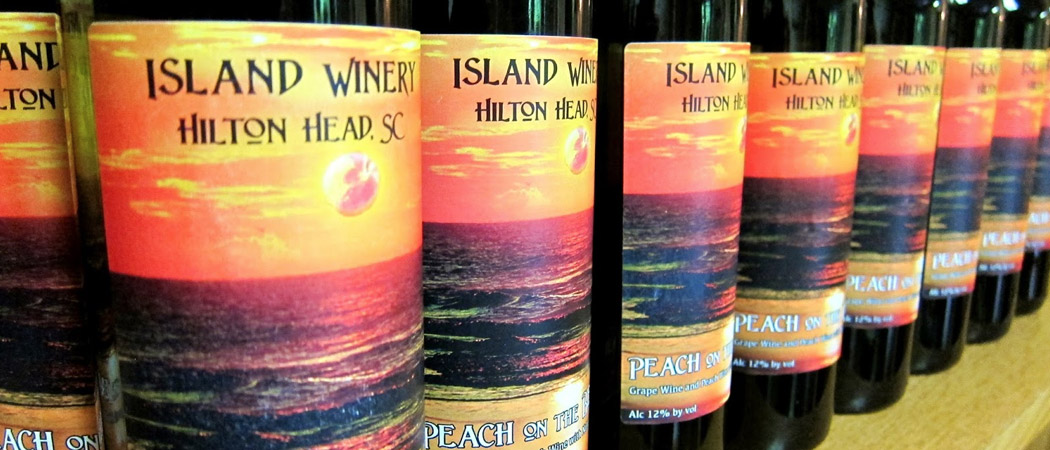 This Hilton Head winery located on 12 Cardinal Road is run by two wine lovers who hail from one of the country's finest wine regions, the Finger Lakes in upstate New York. The two love wine and the lowcounty and brought that passion down south. Visiting Hilton Head during the winter months to escape the cold, they decided to live on the island full time and opened Island Winery in 2006. Though their grapes are procured from some of the finest vineyards in the world, they do use local grapes and fruit to make their Muscadine and specialty wines. They then crush, ferment, press, age and bottle it. The result is a tasty and impressive list of reds and whites that are sold at their retail "winery," online and in shops and restaurants all over the island. For a $5 tasting fee (refunded if you buy a bottle) you'll get several samples served up with a cheese platter. Now, that's a great way to spend an afternoon on Hilton Head! Visit their website here.
Carolina Tasting Room – Hilton Head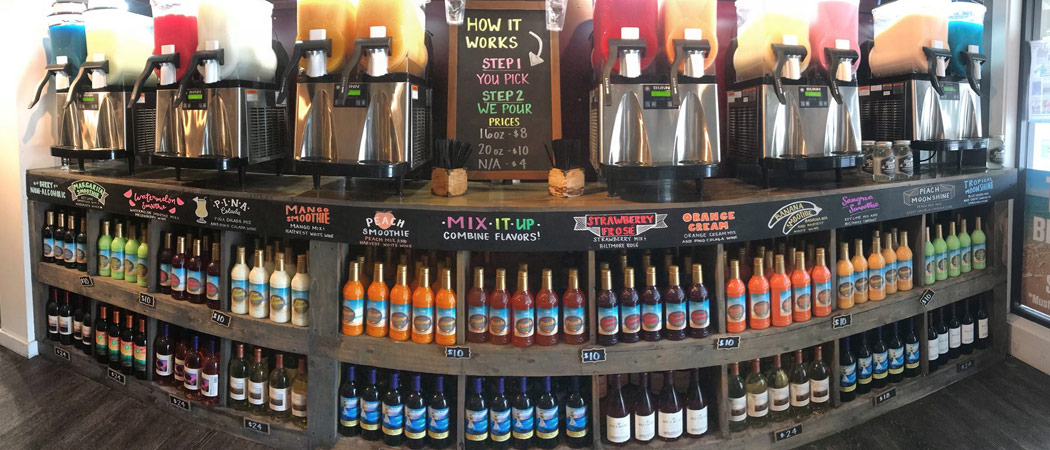 This intimate and tony wine bar in Hilton Head is located in Coligny Plaza on 1 North Forest Beach near Coligny Beach. After a day of sunbathing, you can walk to the Carolina Tasting Room for a free tasting. For $3, get 6 tastings. You can also take a wine slushy out the door and stroll around, but fans swear by the laid-back, beachy atmosphere so most opt to enjoy the friendly staff and delicious samples of wine and beer. They also have wine glass giveaways with purchase, but one thing's for certain-the wine, the company and the atmosphere is perfect for a sunny or cloudy beach day. See more at the Carolina Tasting Room website.
Rollers Beer Wine & Spirits – Hilton Head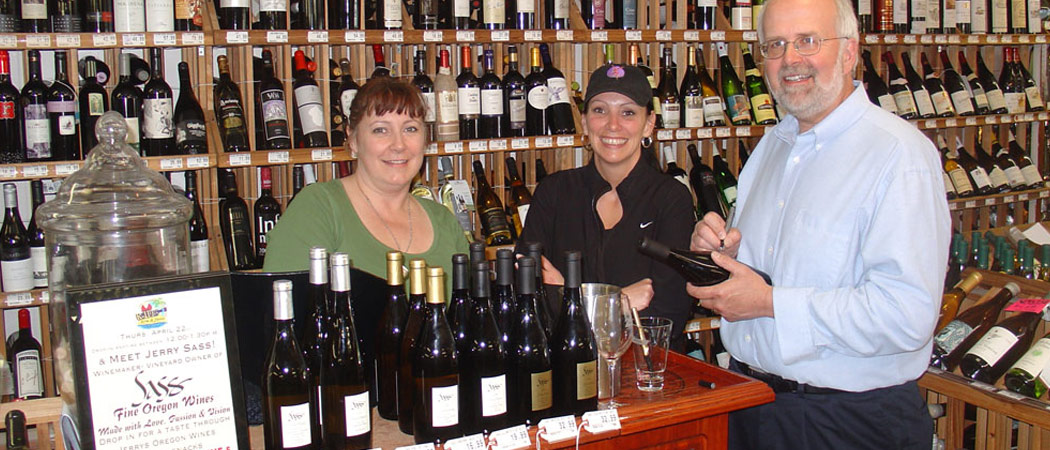 There are three locations for this upscale shop, Coligny Plaza at 6 Lagoon Road; 9 Palmetto Bay Road and 95 Matthews Drive. They all have a grand selection of wines with varying price points from the reasonable to the thousands of dollars per bottle. They host a wine program that's led by a certified sommelier and the folks here can answer any and every question about wine that you have. They also have an extensive selection of European and domestic cheeses, chocolates, sweets and merchandise that you can't find anywhere else. Special wine tasting events throughout the year are plentiful. Their wine director and general manager, an experienced sommelier, has toured vineyards and wineries all over the world and she passes that knowledge to her staff and customers. The result is one of the absolute best places anywhere to taste and buy a bottle of wine according to your personal preferences. Visit Rollers Beer Wine & Spirit's website for information.
Twisted Cocktail & Wine Bar – Hilton Head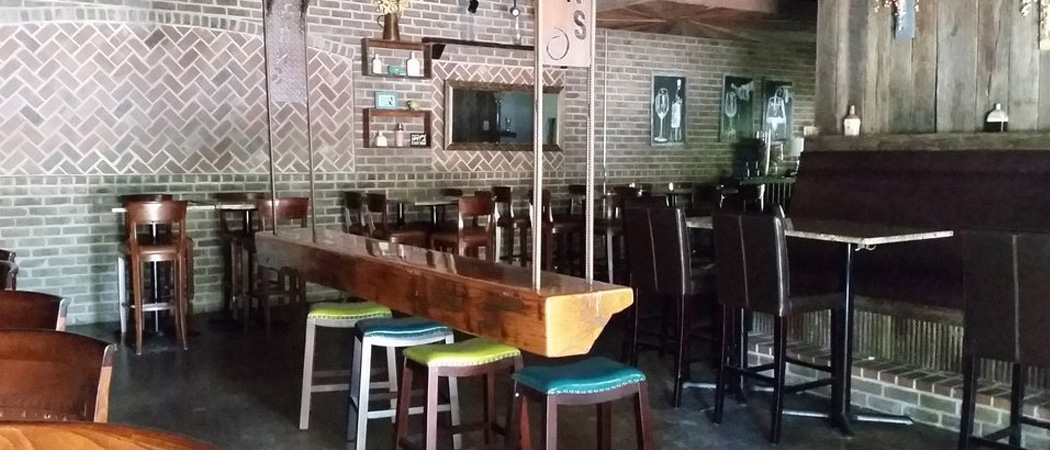 Located on the south end of the island in Crossings Plaza at 11 Palmetto Bay Road, this place has been described as a "cozy speakeasy." Wines, cocktails and small plates of scrumptious food are served within its brick and wooden interior every day, from 5 p.m. until "close" except for Sundays. There's events at Twisted frequently, including live music and twisted trivia nights. This is a local favorite and once visitors check it out, they always come back for more! Get more information about Twisted on their website.
Red The Restaurant & Wine Boutique – Bluffton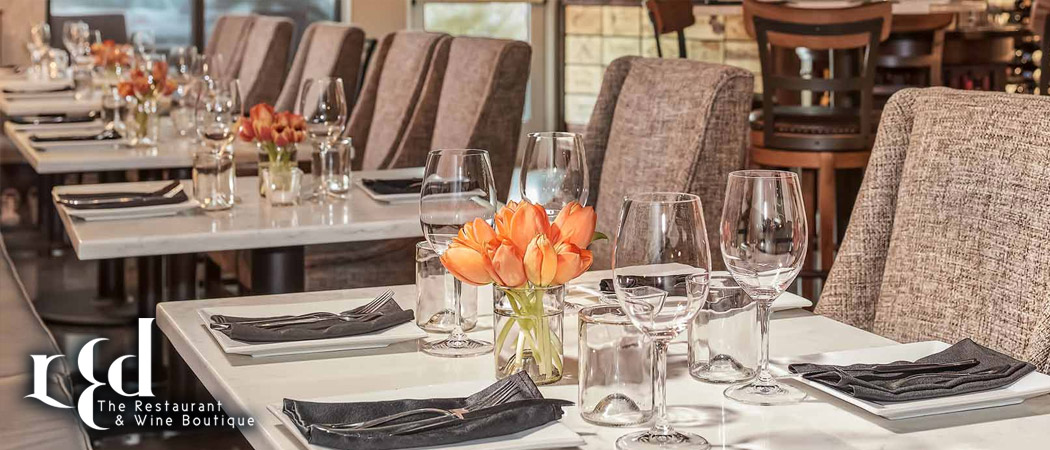 Wine lovers and foodies love Red. A beautifully decorated and serene interior touts an Italian wine serving system that measures 1, 2 and 6 oz pours, as well as bottles in their collection for purchase. They have live music every Friday and they're open for lunch and dinner. Beautifully prepared entrees such as rack of lamb, chicken kiev and filet mignon are just a few choices expertly prepared by Executive Chef Heath Prosser. If you'd like lighter fare to accompany a fine bottle (or glass) of wine, their charcuterie plates are superb. Winning Open Table's 2018 Diners Choice Award and from 5-star reviews on both Trip Advisor, Open Table and Yelp, it's certainly worth the 10-minute drive from Hilton Head.
Hilton Head Wine & Food Festival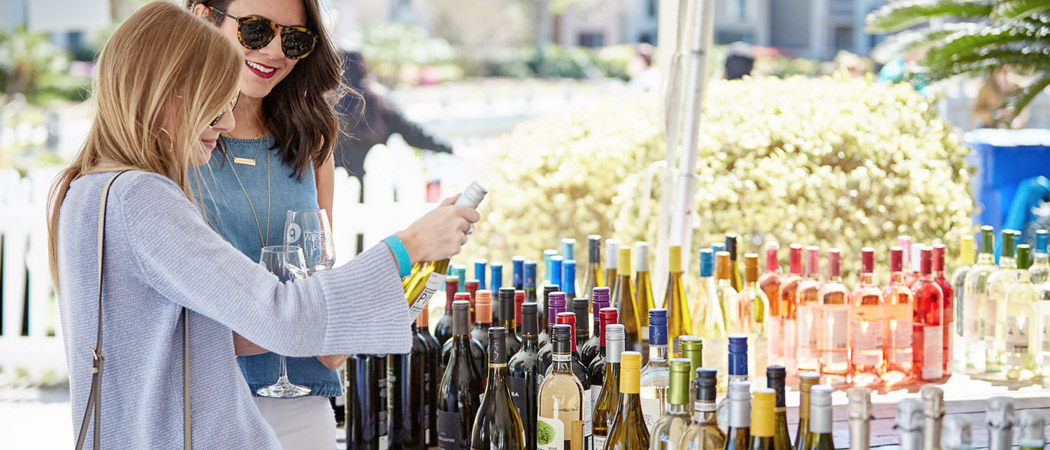 Every March, there's a six-day celebration of fine wine and food on the island and it's been going on for over three decades. The event supports educational opportunities for budding culinary, hospitality and tourism geniuses through an educational scholarship program. The next one slotted for mid-March in 2020 promises to be a stellar one with "Sip and Stroll," "Grand Tasting," and their "Public Tasting," which showcases over 250 from all over the world. If you're a wine aficionado, this event is for you. Other events include bartender and gourmet food challenges from Hilton Head's most prestigious restauranteurs and chefs. If you happen to be in Hilton Head in early October, you can enjoy Wine & Food Festival sponsored events such as wine seminars and dinners with wine masters and authors of wine-inspired memoirs. To purchase tickets for the 2020 visit their website here.
Fine wine, carefree days, relaxing evenings, island breezes and white sand. It's all waiting for you in Hilton Head and so is your luxury Hilton Head condo. Book yours online today at Condo-World!