A Seafood Lover's Sanctuary – Hilton Head, South Carolina
Hilton Head isn't just the best place to relax and take in some of the world's most beautiful sunsets, it's also one of the best places to enjoy fresh seafood. Upscale and down home, we've come with a list of restaurants and eateries that have the best seafood in Hilton Head, and possibly the East Coast.
Hudson's On The Dock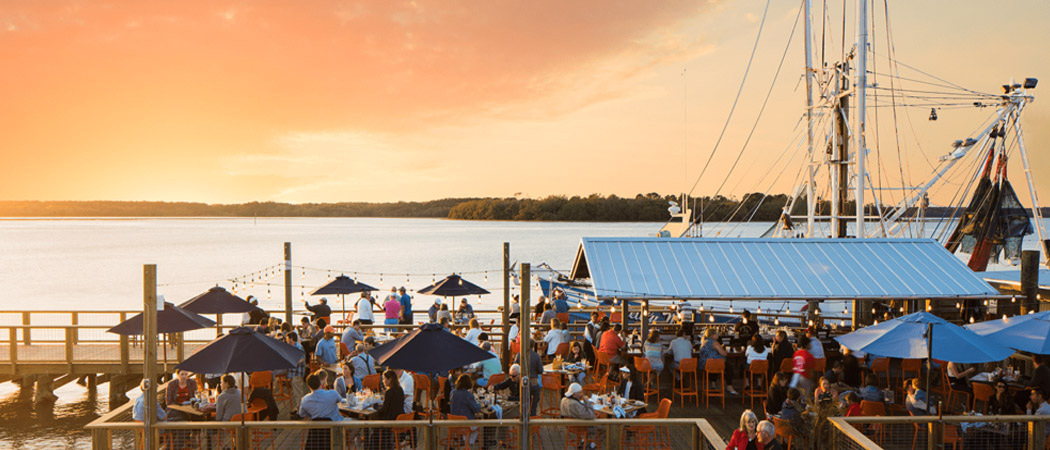 First up on the list is Hudson's On The Dock in Hilton Head. Originally a seafood processing plant built in 1912, Hudson's is a Hilton Head landmark and it has some of the freshest oysters in the world. Sitting on the docks of Port Royal Sound, everyone has breathtaking views to enjoy cocktails or fresh local seafood, straight from the dock. Try the Steamed Combo with shrimp, littleneck clams and corn. She-crab soup is a tradition at Hudson's, as is local fried green tomatoes. There's a range of seafood and land food to choose from including lowcountry shrimp and grits and steaks. You're going to want to grab some hushpuppies while you're there and dessert is divine with mud pie and a good old-fashioned hot fudge sundae.
Red Fish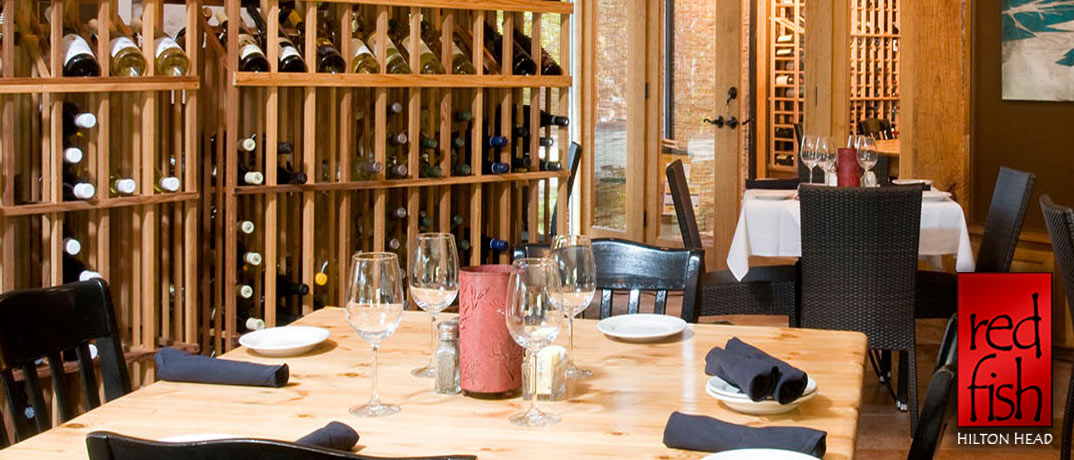 Next up on our list of Hilton Head seafood restaurants is Red Fish. Known for their "eclectic blend of seafood, steaks, and fresh local fruits and vegetables," Red Fish is a local favorite. Two locations, Hilton Head and Bluffton, this fine dining spot doesn't disappoint. With over 1,000 bottles of wine to choose from (including some that have won Wine Spectator's "Best of Excellence" award), you can choose your own or let your server suggest one. To try: Peppercorn-Coriander Spiced Scottish Salmon and a Sauvignon Blanc Chateau LaMonthe for a perfect paring. There are two Red Fish locations – one in Hilton Head on the Island and another on the other side of the harbor in Bluffton.
The Ocean Lounge at the Sea Pines Beach Club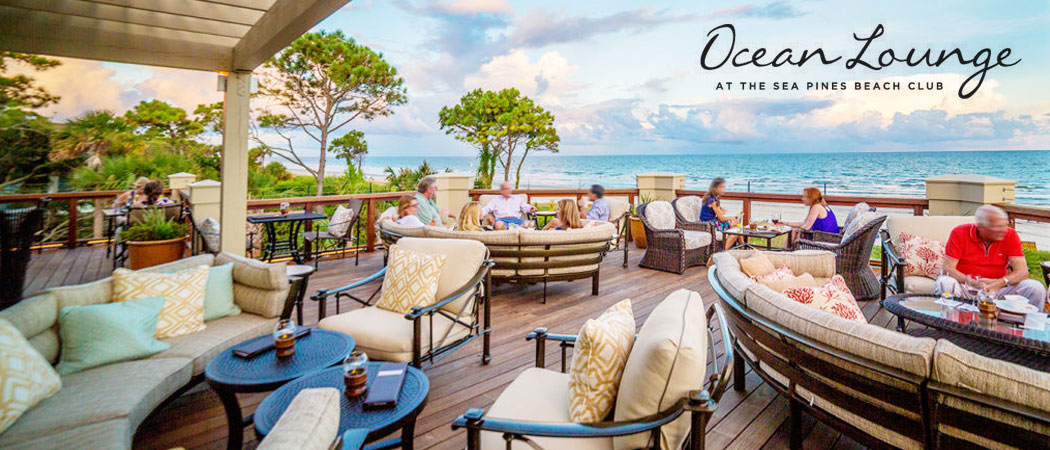 This tony restaurant/lounge is on the second floor of a world-class facility and the views and menu are exquisite. You can dine here for lunch, dinner or brunch. There's also live entertainment from 5-8 pm and their Jazz by the Sea on Tuesdays and Thursdays, from 7-9 pm, are legendary. To try: Crab Cake Appetizer, Sapelo Island Crab Stew and the Coast Lobster Roll. The Tower serves 6-8 people and is brimming with seafood goodness including oysters, shrimp, crab claws and crab legs. For cocktails, the Peach Mojito and Moscow Mules are spectacular sipping. If beer and wine are your preference, there's plenty to choose from-domestic, international and local-by the glass, pitcher or bottle. Seafood, surf and sunsets-does it get any better?
Alexander's Restaurant & Wine Bar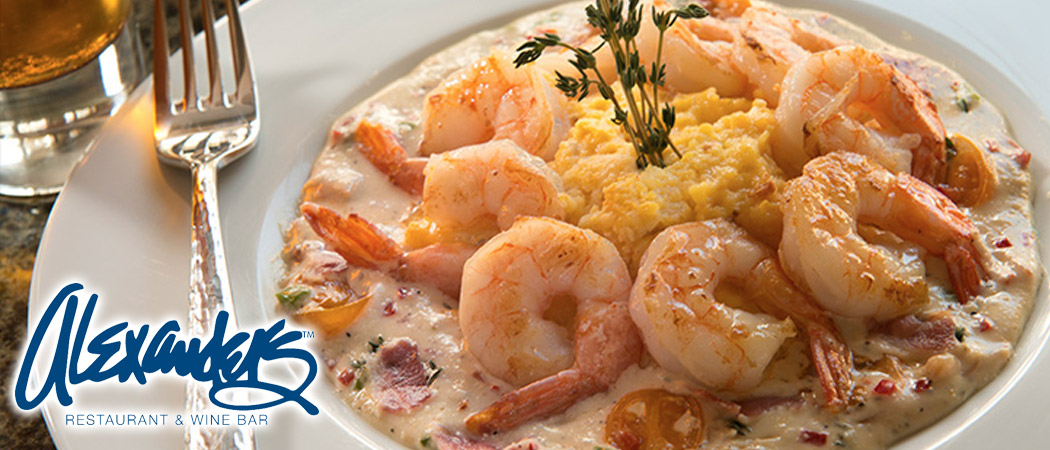 This gorgeous restaurant that looks like the interior of a yacht (think white, cobalt blue and hardwoods) is one of the best loved restaurants on Hilton Head. Locally caught seafood is the star here and the chef serves up local classics as well as gourmet masterpieces. During certain times of the year, Alexander's has wine dinners that are for those who love fine food paired perfectly with fine wines. Winning OpenTable's Diners' Choice Award in 2018, its upscale ambiance and food are a magic marriage that suits the most discerning palate. Try the Popcorn Flash-fried Calamari for an appetizer. The Baked Flounder Rockefeller is a popular favorite and the Pan Seared Scallops are a mouthwatering addition to any entree. For a decadent dessert, try a Espresso-Tini with a Toasted Almond Eclair.
The Poseidon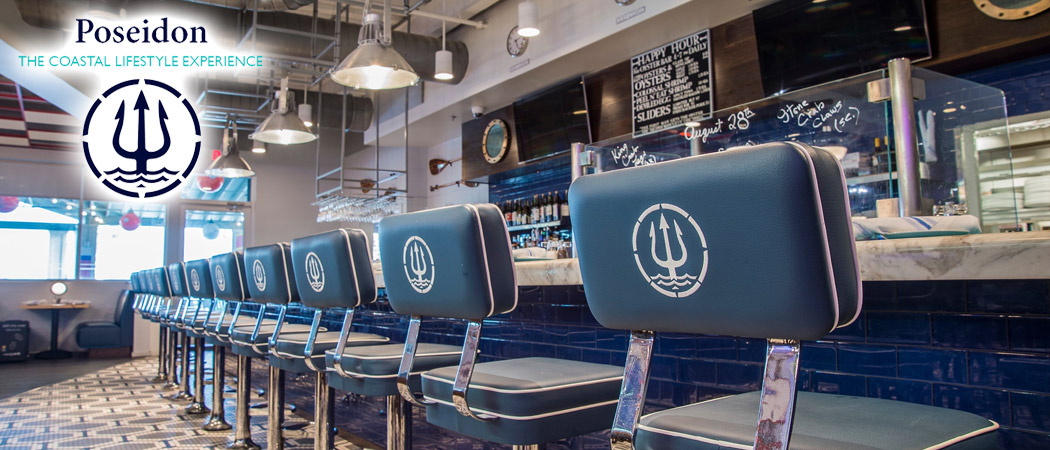 Located at the Shelter Cove Towne Center, The Poseidon is the place to stop after you've dropped from shopping! Stunning views from the covered patio, dining room, and rooftop bar, it's both family-friend and couple cozy. Plenty of local seafood to eat as well, such as a raw sushi bar and oysters on the half-shell. Don't miss the Hot Blue Crab Dip! The Grilled Atlantic Salmon is hard to beat. If you're a surf and turf kind of eater, their petite filet service with fried popcorn shrimp is the perfect pairing and for dessert, scoop up the Poseidon Cake for two. There's hundreds of drinks to choose from, from Southern sweet tea to soft drinks to fine beers, wines and speciality cocktails. Afterwards, stroll to Shelter Cove Community Park overlooking Broad Creek. It's stunning and you might just be lucky enough to catch one of the park's events-Summer Jams, movie night, sunset celebrations and in July, fireworks.
The Pearl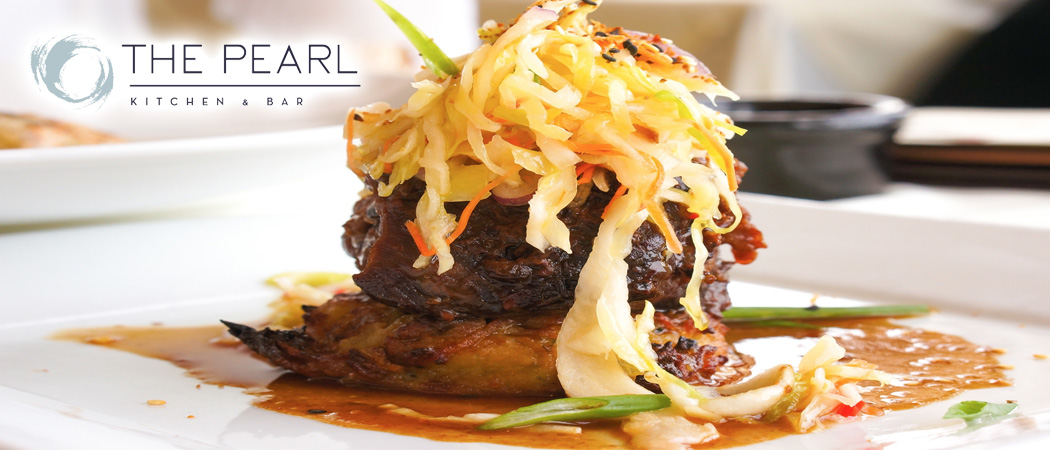 Just a short drive from Hilton Head, is the quaint Old Town section of Bluffton and The Pearl is certainly worth it. Open for both lunch and dinner, dine on the front porch to watch the action on Calhoun Street or inside where the minimalist ambiance is a serene backdrop to the artful plating and deliciousness of the food. For lunch, try the crab cake sliders and for dinner, entrees such as the Grouper Casino, Cedar Plant Norwegian Salmon and Blackened Big Eye Tuna will wow you. The Strawberry Panna Cotta is the perfect sweet, savory and salty dessert and the Peach and Banana Bread Pudding has caramelized bacon on top served up with vanilla ice cream. The wine list is extensive and there's several spirits to whet your whistle as well. For dinner, reservations are recommended.
Hilton Head Island Condo Rentals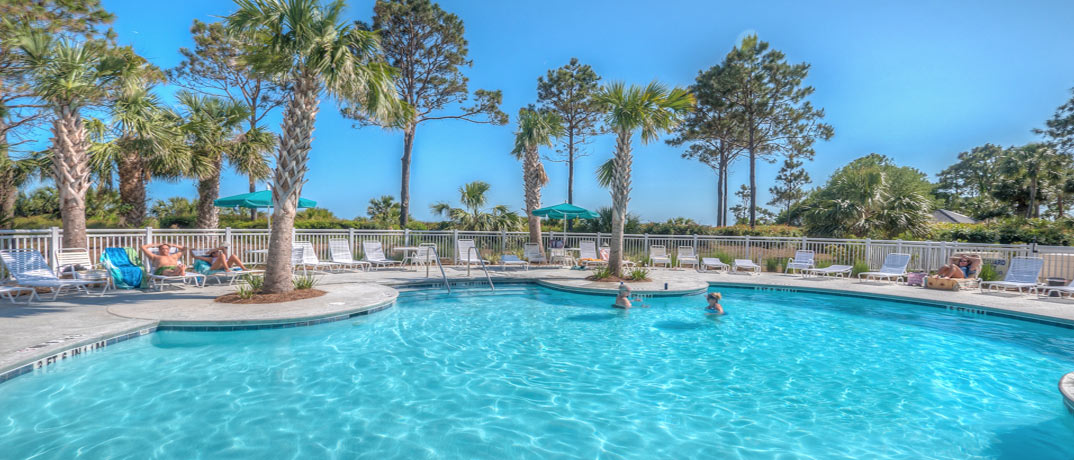 After enjoying one of these seafood restaurants in Hilton Head and Bluffton, regroup at your Condo-World condo in Hilton Head before taking a walk on the beach at dusk.