A Warm Welcome to South Bay Inn & Suites, our newest Condo-World Resort!
If you want to be a trendsetter, the brand-new South Bay Inn & Suites is the ultimate resort to be the first to check into on its July grand opening. Located right
on the Myrtle Beach Boardwalk
, South Bay sets the new standard for onsite amenities, with the boardwalk's only indoor water park that takes splash and play to all new heights; a smorgasbord of dining options, like the complimentary South Bay Big Breakfast buffet, Perks 2 that serves Starbucks coffee and morning munchies, the poolside Tiki Bar & Grill, the cool indoors Bar & Grill, and the casual Oceanfront Café. Additional pampered perks include valet parking, room service, free Wi-Fi, transportation services, and a friendly, knowledgeable concierge who can offer discount attraction tickets and more.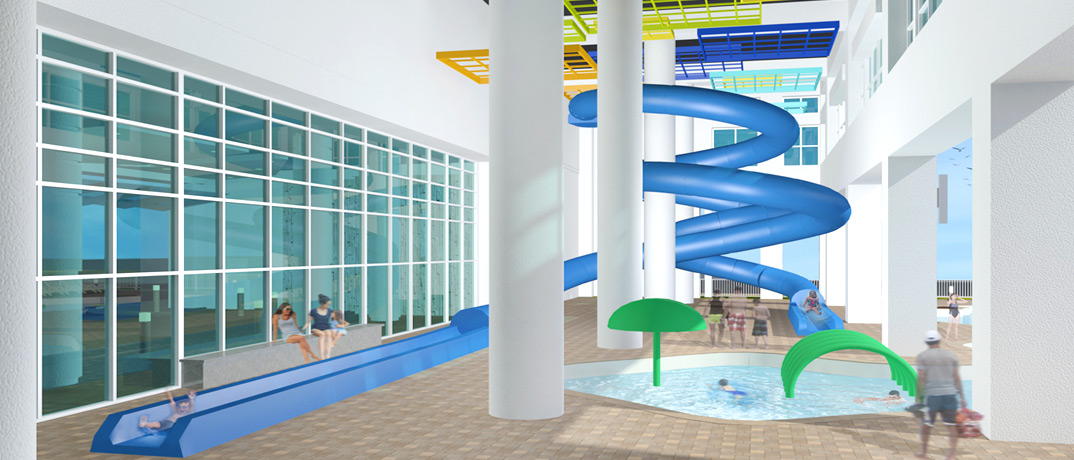 Relax in any of the modern spacious oases with breathtaking ocean views on any floor, luxury furniture and appointments, and a variety of sizes to accommodate families up to groups of 10, such as suites, efficiencies and two-bedroom condos. There's so much to explore outside the comforts of your room and just a short walk along the Myrtle Beach Boardwalk. The boardwalk itself and its breathtaking SkyWheel was just named one of the Top 10 Best South Carolina Attractions by USA Today's Readers' Choice travel awards. Also must-see sites to experience on the boardwalk are the Second Avenue Pier and its Pier House Restaurant, RipTydz Oceanfront Grille & Rooftop Bar, Plyler Park, which hosts free concerts during the summer, and the lineup of more shops, arcades and restaurant stops.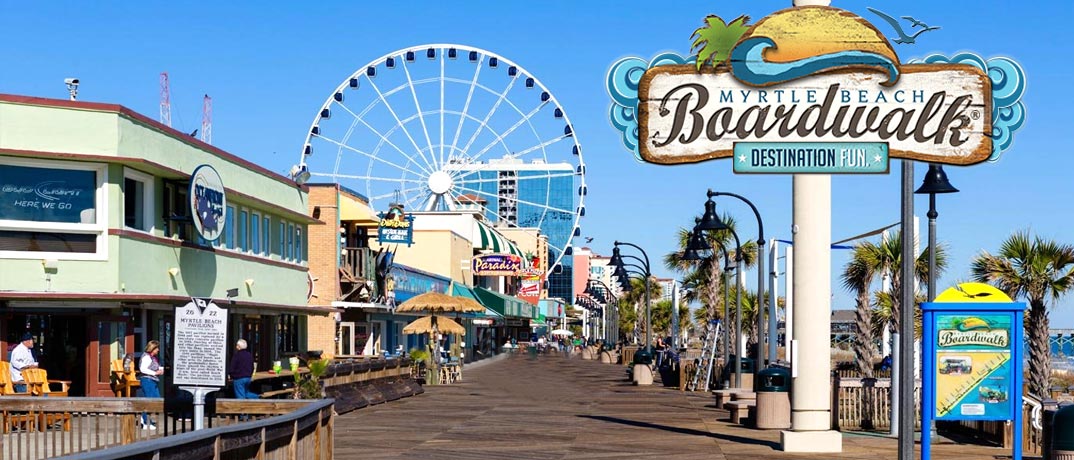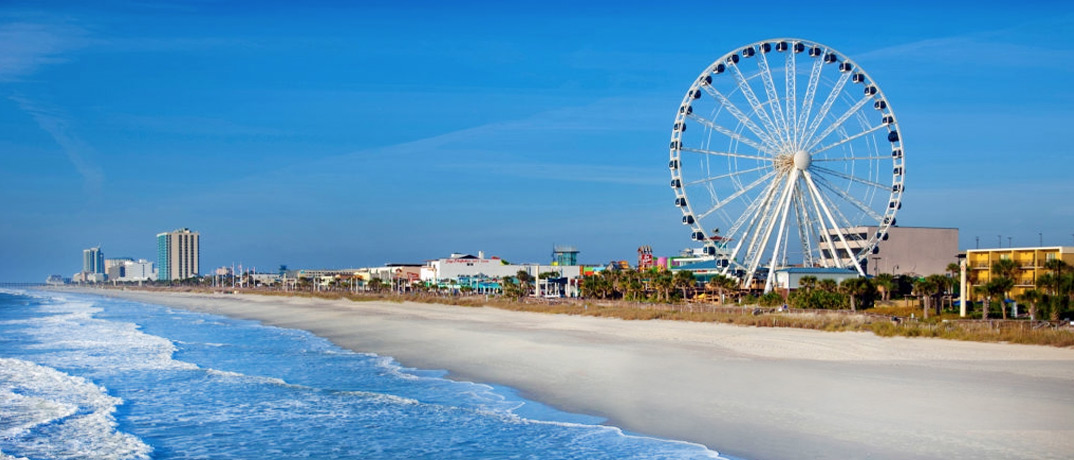 The Condo-World Resort Collection is proud to feature and represent South Bay Inn & Suites, one of a hand-selected group of only the best resorts in Myrtle Beach. Our dedicated staff works directly with each resort to ensure our guests have access to the best pricing and the perfect property to meet their needs, wishes and budget. Our guests know, when they book through Condo-World, that they will be taken care of from the first time they contact us to the time they check out of the resort. South Bay Inn & Suites, Myrtle Beach's newest resort, isn't wasting time making its presence known on the beachfront. Be the first to make memories and experience the beauty of South Bay by reserving today!
Click Here to View Rentals at South Bay Inn & Suites
.