The Top 10 Karaoke Bars in Myrtle Beach
If you like to end your night on a high note, we've listed the best karaoke bars in town that make you the star of Myrtle Beach nightlife. Out of the hundreds of Myrtle Beach bars we have along our coast for locals and tourists alike, we recommend these bars that will be in tune with your karaoke fever.
Pop's Place, 511 South King's Highway, Myrtle Beach
Pop's may not have the fancy stage and lights and fanfare, but their nightly karaoke is a popular hotspot for locals. Also making beautiful music here are the cheap drinks, wings and bar grub.
Bummz Beach Café, 2002 Ocean Blvd., Myrtle Beach
Perform with the beautiful water as your backdrop at this oceanfront karaoke bar near the boardwalk in Myrtle Beach. During the day, live bands get center attention on the outdoor stage set off the sand, but at night, it's karaoke for the amateurs and aspiring singers. Bummz might just be the best karaoke bar in Myrtle Beach.
Crocodile Rocks, 1318 Celebrity Circle, Myrtle Beach
While it's not a traditional karaoke venue, you be asked to come on stage with the dueling pianists to help out with a song at this one-of-a-kind Broadway at the Beach bar. Be prepared for the musicians to have some fun with your new stage presence whether you're ready or not.
O-D Lounge, 100 S. Ocean Blvd., North Myrtle Beach
This North Myrtle Beach has been around since the 1950s in the beach's shag dancing heyday. And today, locals and visitors still get entertained with live music and karaoke nights, fueled by American foods and drinks.
Pine Lakes Tavern, 5201 N. Kings Highway, Myrtle Beach
This is the venue for those who not only croon, but play a tune on an instrument. Join host musicians at Open Jam Night on Tuesdays, when you can try your hand at jamming with a band in front of a live crowd.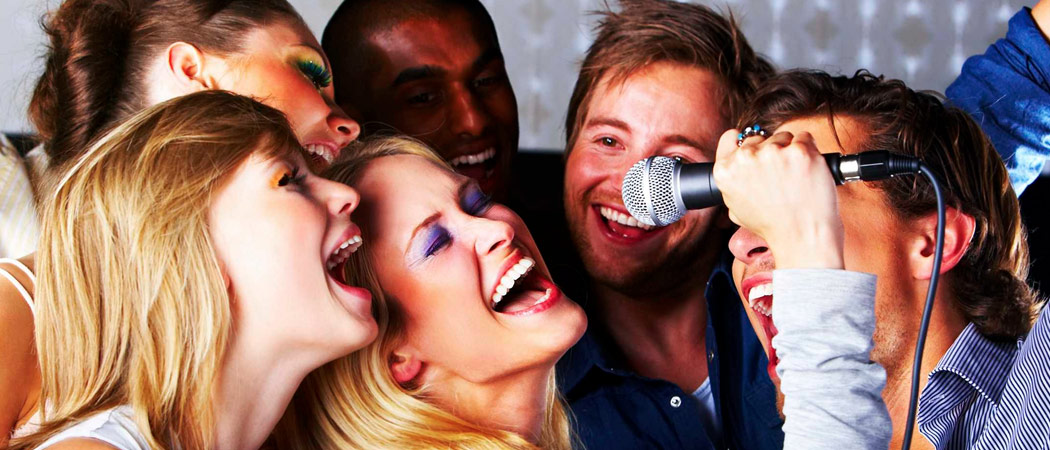 The Pier at Garden City Beach, 110 S. Waccamaw Drive, Murrells Inlet
The Pier is full of surprises for the whole family, with a classic arcade, souvenir and tackle shop, a café serving up burgers and fries, live music stages and bars at the end of the pier that come to life at night, and a fun bar area at the beach-end of the pier hosting rounds of karaoke (for adults only).
Causeway Grill & Raw Bar, 211 Atlantic Ave, Murrells Inlet
Just around the corner from the Garden City Pier, this bar on the main drag hosts karaoke several nights a week and serves up a full menu of bar munchies, along with oysters on the half shell, drink specials and live music.
Calli Baker's Firehouse 910 Lake Arrowhead Road, Myrtle Beach
The firehouse themed venue is known for its huge portions of food, drinks and fun – all at an affordable price. This north end bar also hosts karaoke on Friday nights for even more reasons to join in the fun during the busy season.
Dirty Don's Oyster Bar & Grill, 408 21st Ave. North, Myrtle Beach
It's a popular seafood shack that's also known for hosting one of the beach's best karaoke shows Thursdays and Fridays starting at 7 p.m.
Tavern In the Forest, 4999 Carolina Forest Blvd, Myrtle Beach
It's a bit off the coast's beaten path in the Carolina Forest area, but worth the stop if you're in the neighborhood shopping at the outlets. The mic comes to life at Karaoke Night, Friday nights at 8 p.m.
When you're ready to rest for the night, check into these nearby Condo-World Resorts:
Sandy Beach Resort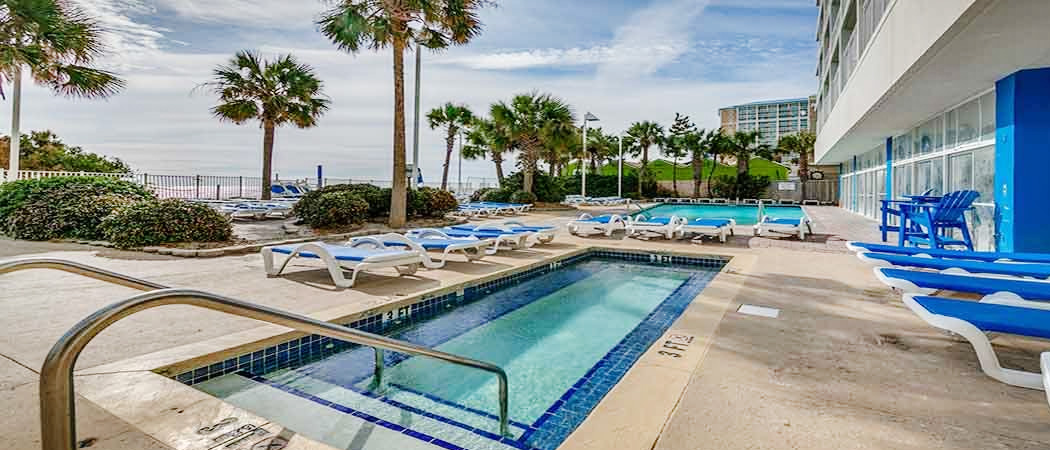 As one of the area's newest properties, the oceanfront Sandy Beach Resort offers luxury one- through three-bedroom condos located right in the heart of all the excitement of Myrtle Beach. Not only are accommodations elegant and modern, but amenities are to-die for, with three oceanfront pools, a kiddie pool, lazy river, fitness center and more.