This September 4th-10th, start your engines and pop the hood for the 16th Annual Myrtle Beach Mustang Week 2017! Hundreds of thousands of car enthusiasts gather each year on the fabulous Grand Strand to celebrate one of America's most iconic muscle cars, the Ford Mustang!
Myrtle Beach Mustang Week 2017 Event Changes
By popular demand, this year's Mustang Week at Myrtle Beach will be held in September, which brings cooler weather and less traffic for participants and attendees to further enjoy the sights and sounds of the many activities taking place throughout the week!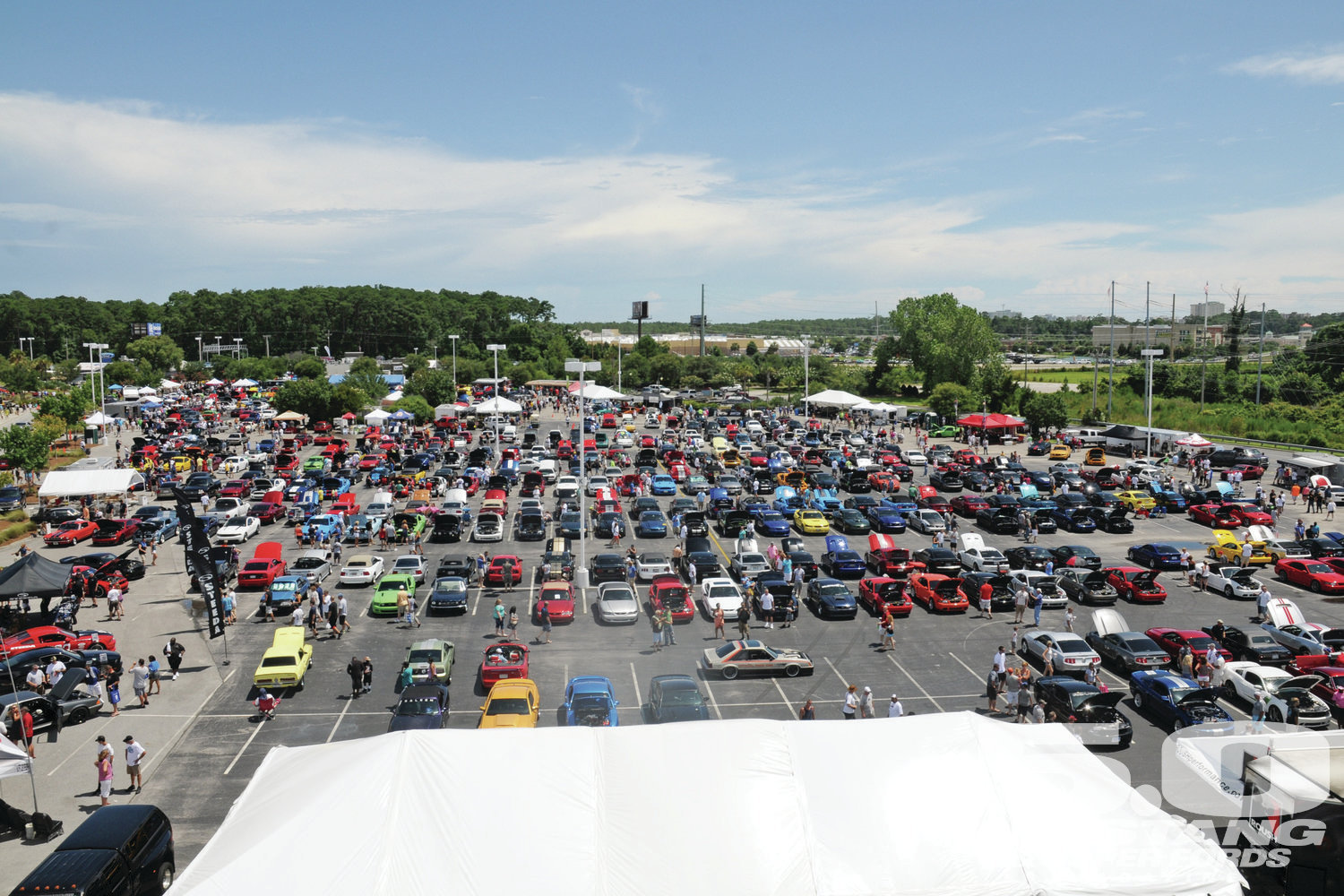 Schedule of Events
Tuesday kicks off the fun with an all-day Meet 'n Greet at Broadway at the Beach, along with the BF Goodrich Autocross Driving School at Myrtle Beach Speedway, where friends and family family get a chance to take a spin around the track with professional drivers!
Wednesday, you can enjoy more thrills from the Myrtle Beach Speedway with fun runs, Classic Autocross, and burn-out contests throughout the day.
Thursday, the North Myrtle Beach Drag Strip will host the major performance Mustangs with a Dyno Challenge and Tuning course to push their Ponies to the limit!
The Main event takes place on Friday and Saturday, as the Myrtle Beach Convention Center will hold the Annual Mustang Week Car Show and commencement Awards ceremony. Hundreds of restored and original classics, custom hotrods, and down and dirty dragsters will be on display competing to take home Best in Show honors! This is the must-see attraction whether you are a Mustang owner, muscle car enthusiast, or just a fan of a great time!
Where to Stay?
If you are thinking about planning a September vacation to the area, add Mustang Week Myrtle Beach to your itinerary! For the best places to stay during Myrtle Beach Mustang Week, Condo-World has the finest luxury accommodations for you and your family. Perfect oceanfront resorts for this event include Breakers Resort, The Caribbean Resort and Dunes Village Resort, all just minutes from the Myrtle Beach Convention Center, and a short drive to all other event locations during Mustang Week. We will see you out on the asphalt this September 4th-10th for the 16th Annual Myrtle Beach Mustang Week!