Sunday Services in Myrtle Beach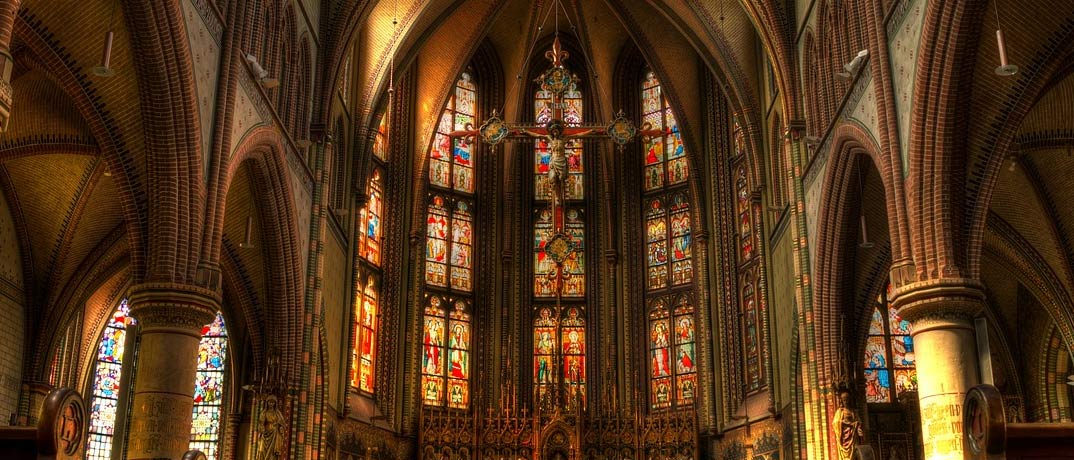 Don't miss out on your Sunday Service during your weekend getaway to Myrtle Beach! There are around 30 churches in just Myrtle Beach alone. Whether you're an early riser or would like to sleep in, there are worship services available. Below are some options to get you started in choosing the right church for you during your vacation to Myrtle Beach!
Non-Denominational
Beach Church at 10AM & 11:15AM – 557 George Bishop Parkway
Ignite Myrtle Beach at10AM – 4808 North Kings Hwy
Wellspring Church at 8:30AM, 10AM & 11:30AM – 3432 Waccamaw Blvd
NewSpring Church at 9:15AM & 11:15AM – 3001 Waccamaw Blvd
Myrtle Beach Church of Christ at 11AM – 4500 Wild Iris Drive
Palmetto Pointe Church of God at 8AM, 9AM & 10:45AM – 3690 Palmetto Pointe Blvd
Baptist
Socastee Baptist Church at 10:50AM – 3690 Socastee Blvd
St John the Baptist Greek Orthodox Church at 9AM – 3301 33rd Ave Ext. North
Friendship Baptist Churchat 11AM & 1:30PM – 608 6th Ave South
Ocean View Baptist Churchat 8:30AM, 10AM & 11:15AM – 7300 N Kings Hwy
First Free Will Baptist Churchat 11AM –900 67th Ave North
Methodist
Christ United Methodist Church at 8:45AM & 10:30AM – 2901 Fantasy Way
The Korean Methodist Churchat 8:30AM & 12:30PM – 3015 Church St
Surfside United Methodist Churchat 11AM – 800 13th Ave North
Catholic
St Andrew Roman Catholic Church at 7:30AM, 9:15AM, 11AM, & 5PM – 3501 North Kings Hwy
Saint Michael's Catholic Churchat 7AM, 9AM, 11AM & 5PM – 542 Cypress Ave
Lutheran
Saint Philip Lutheran Church at 10AM – 6200 North Kings Highway
Amazing Grace Lutheran Churchat 10:30AM – 2240 Carolina Forest Blvd
Episcopal
The Episcopal Church of the Messiah at 10AM – 6200 North Kings Highway
Trinity Churchat 9AM & 10:30AM – 3000 N Kings Hwy
Presbyterian
First Presbyterian Church at 8:30AM, 9AM & 11AM – 3810 Robert M Grissom Parkway
Trinity Presbyterian Churchat 10:30AM – 2061 Glenns Bay Rd
Religious Local Stores In Myrtle Beach, SC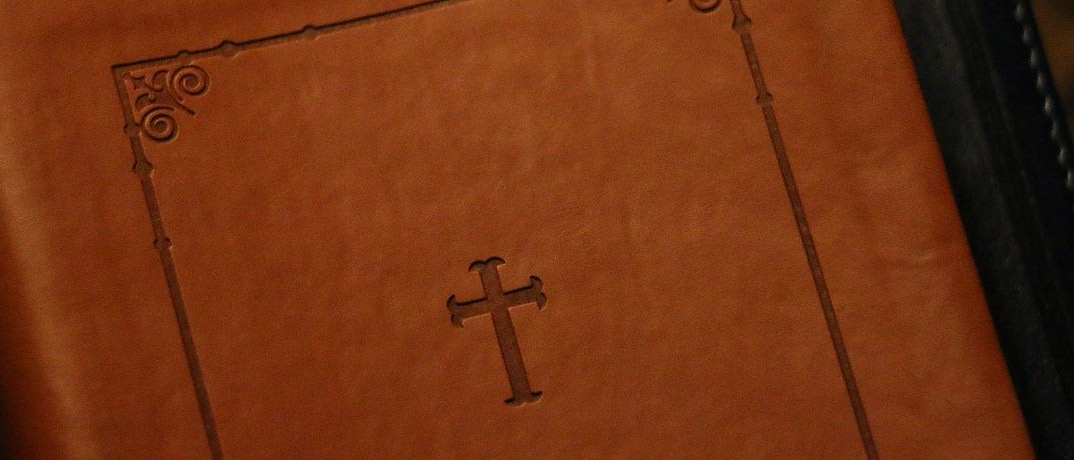 We also have a few stores in the area that sell religious items as well. The Oasis Christian Book Store is located at Beach Church and sells books, mugs, CDs, and much more! Located in the Palace Theatre, you'll find Witness Wear for your various religious goods. If you're willing to take a little drive, there is also the Lighthouse Christian Supply store at 2104 Main Street in Conway.
Where to Stay In Myrtle Beach?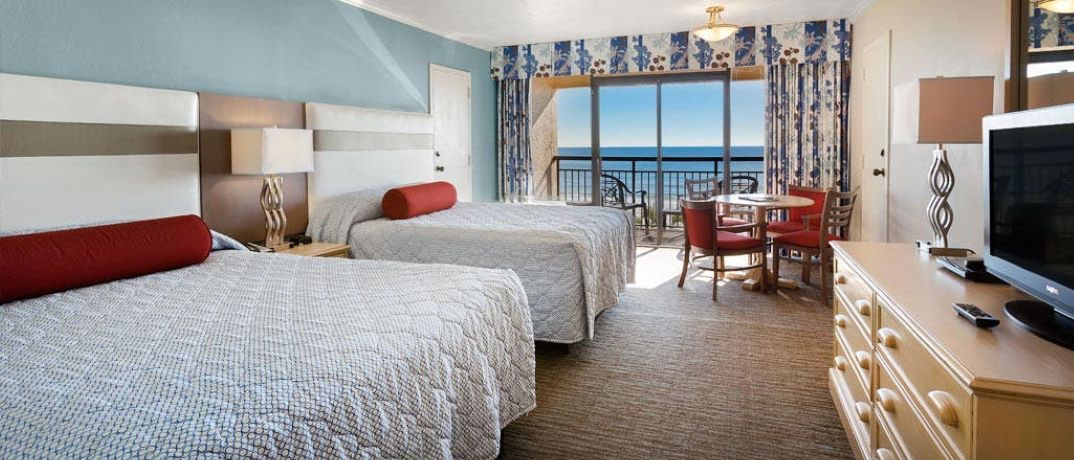 This resort offers one to four-bedroom condos that you can relax in! They offer two on-site restaurants and a water slide, so there is something for everyone here. Ocean Reef provides you with indoor and outdoor pools and hot tubs, as well as a lazy river. After Sunday Service, you'll find everything you need right at the resort!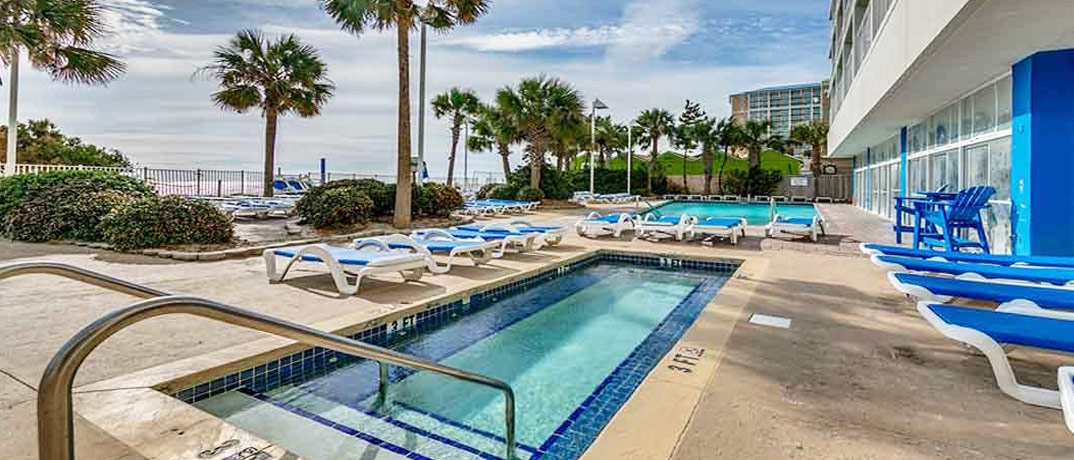 This is a new resort in Central Myrtle Beach. After your Sunday Service, come back and relax in one of the three outdoor pools. Choose between one, two and three-bedroom condos that overlook the beautiful ocean waves and sip your morning coffee off the balcony. Don't miss your workout over the weekend either with Sandy Beach's fitness center, and then relax in the lazy river afterwards.