Let's Check in to the Newest Resorts in Myrtle Beach!
Our oceanfront resort landscape is always changing and morphing with modern renovations and new construction – and this year has been no exception! We'd like to unveil some of the new hotels in Myrtle Beach, along with a sneak peek into some of the most luxurious beachfront resorts along our oceanfront, so you can see what luxuries meet your wish list.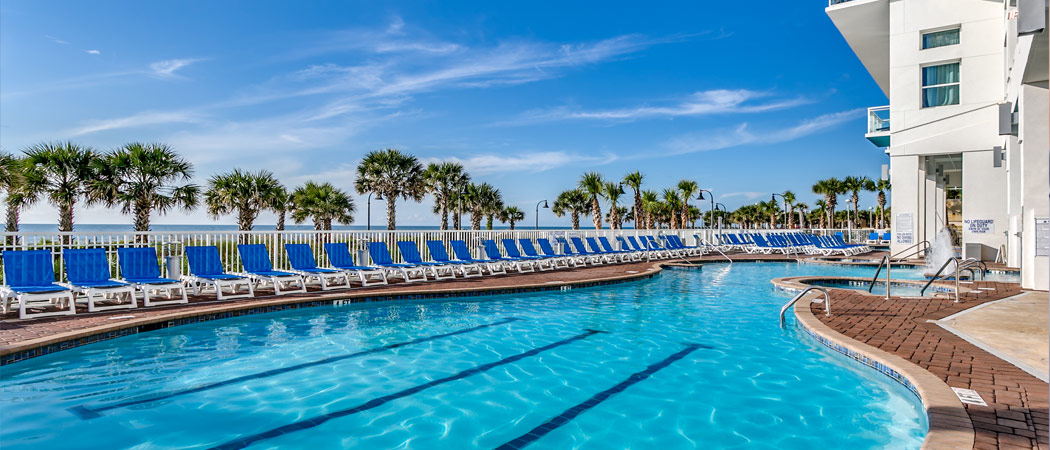 One of the newest hotels in Myrtle Beach, South Bay is making a splash as the only resort on the Myrtle Beach Boardwalk to house an indoor waterpark – and it is massive! South Bay, due to open in July 2018, is a year-round playground, with amenities such as a poolside Tiki Bar & Grill, a Bar & Grill indoors, the Oceanfront Café and Perks 2 serving Starbucks coffee. Plus there's a brand-new fitness center and valet service. When it's time to unwind, you'll do it in style; all suites through two-bedroom condos are dressed to the nines, with contemporary furniture, bedding and appointments.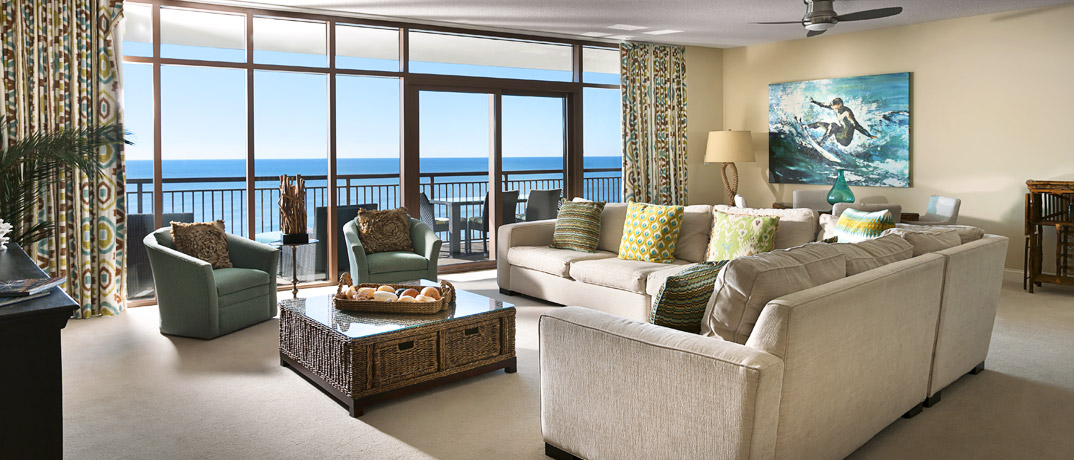 The award-winning North Beach Plantation consistently receives rave reviews from guests and critics for its fabulous Caribbean-themed property that boasts some of the best amenities on the Grand Strand. North Beach's fabulous water features include a 2.5-acre oceanfront water park, multiple oceanfront pools, including an infinity pool, plus a swanky swim-up pool, kiddie pools, an indoor pool and a scattering of hot tubs. If that's not enough to satisfy your relaxing needs, there is the world-class Cinzia Spa and fitness center onsite, as well as the 21 Main Restaurant, a fine dining steakhouse and sushi restaurant that surpasses the competition.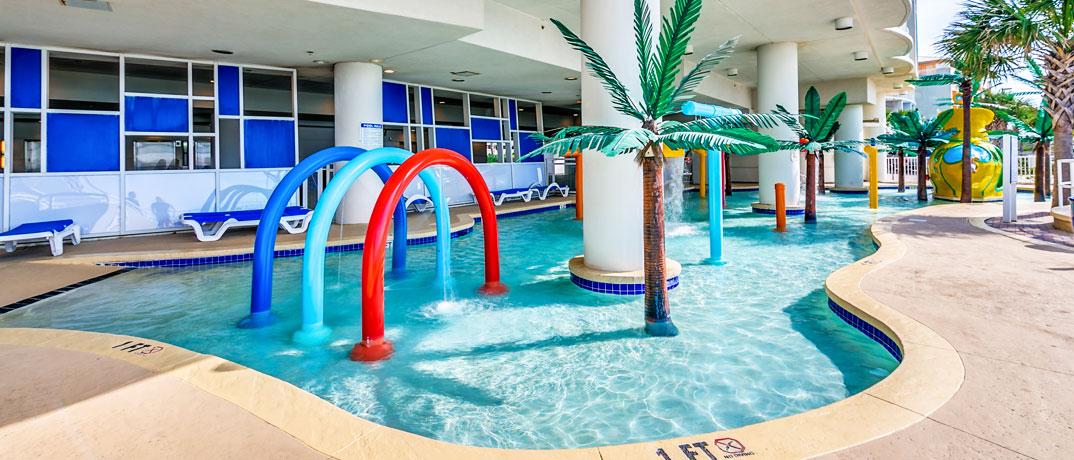 Brush the sand off your feet and step foot into the oceanfront Sandy Beach Resort. As one of the newest Myrtle Beach hotels on the oceanfront, Sandy Beach will also have you stepping foot into modern luxury that's laid out on every square inch of this property. Relax and refresh at any of Sandy Beach's three oceanfront outdoor pools, kiddie pool and lazy river. After a day at the pools or beach, recharge in one of the gorgeous one-, two- or three-bedroom beachfront resort condos dressed to perfection in modern furnishings. Additional amenities that cater to a wide variety of guests include a fully equipped fitness center and a full lineup of meeting and conference rooms available for business and special events.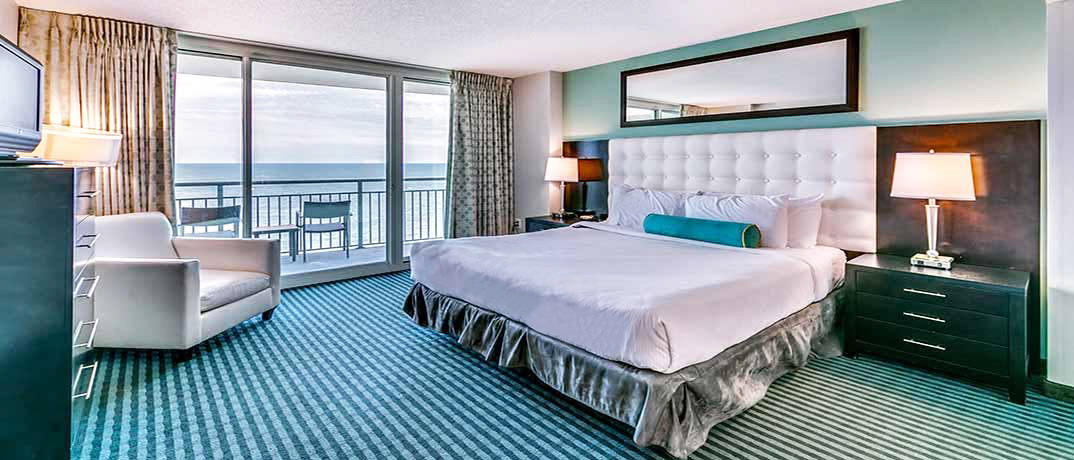 Oceans One is another one of the newest resorts in Myrtle Beach, S.C., with sleek-modern architecture and ultra-chic décor rolled out in all one-, two- and three-bedroom luxury condos. You'll be living in comfort and style – plus, you'll never want to give up the amazing water amenities, from the indoor and outdoor mineral pools to the many hot tubs, lazy rivers, waterfall, sun deck, kiddie pools and even more splash-tastic fun in the interactive splash area for the kids.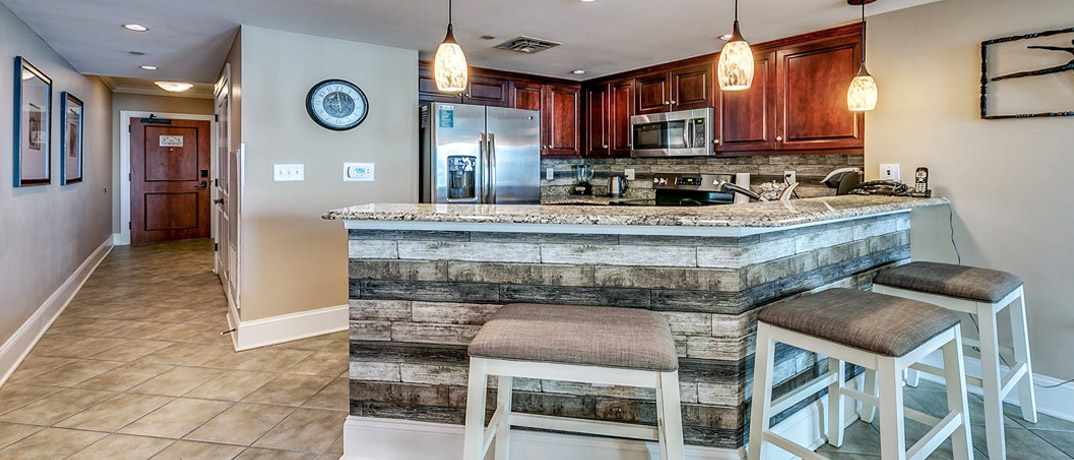 You won't want to miss experiencing all the grandeur of the Mar Vista Grande, standing as one of the most luxurious oceanfront resorts in North Myrtle Beach. Inside and out, the Mar Vista showcases beautiful views, from the private balcony of your three- or four-bedroom spacious condo decked out in custom-designed furnishings and flat-screens to the property's paradise of multiple pools, peaceful sundecks, workout facilities and more.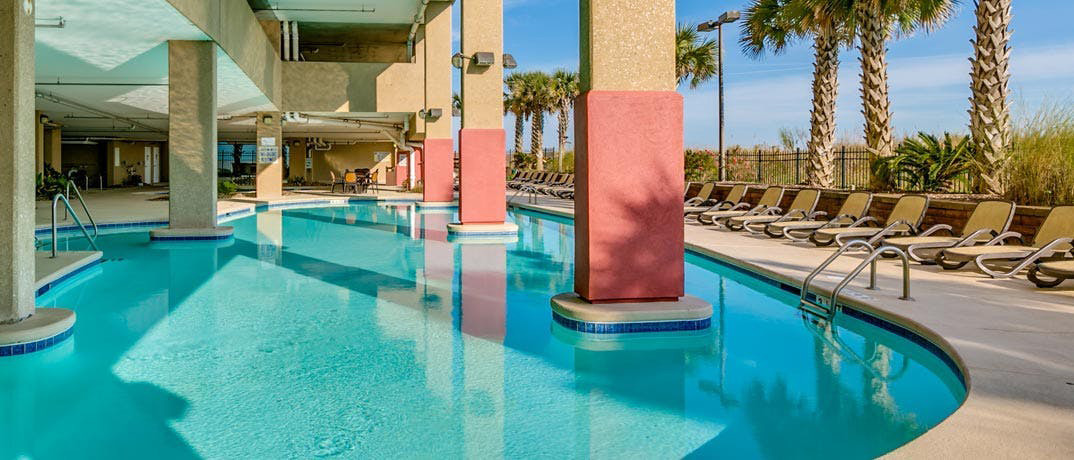 This spectacular site in North Myrtle Beach, formerly known as the Atlantic Breeze, now goes by a new tropical moniker, Bahama Sands. Bahama Sands is known to treat all of her guests to a true luxury retreat. Each oceanfront condo is furnished in luxury, from the living spaces to the glass-paneled balconies. Each turn at the Bahama Sands reveals only top-class amenities, including a large oceanfront pool, lazy river, kiddie pool sun deck, glass-enclosed indoor pool and multiple hot tubs.