Vacation rentals are a popular choice for travelers this summer as they provide all the comfort, space and luxury you could want, without the crowded atmosphere of a hotel. Choosing a destination within driving distance can help keep your family safe and also save you money. Our top picks in South Carolina include North Myrtle Beach and Myrtle Beach, and in Florida, Destin, 30A/South Walton, and Panama City Beach. Once you choose the destination, you'll have to decide where to stay – here are 3 reasons why we recommend choosing a rental through Condo-World for your next vacation.
1. Private, Spacious Accommodations
Vacation rentals are a very popular choice right now, as they offer guests more privacy and space than a traditional hotel room and are generally an overall better value. Imagine you have a group of 8 people traveling together. Instead of getting multiple hotel rooms, you could book a condo rental where everyone has their own bedroom and bathroom, with a shared living room, dining room and fully equipped kitchen. To save more money, you can cook meals right from your condo and rest assured you have prepared the meals safely and are avoiding crowds. You can even get grocery delivery service, so your condo fridge is stocked with everything you need upon arrival! Consider using delivery services like Instacart and Postmates, or order directly from grocery stores like Walmart, Publix or Kroger and pick the groceries up curbside when you arrive.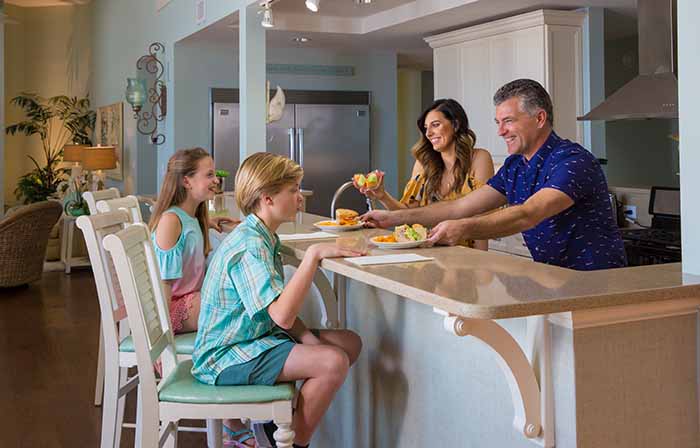 2. Clean and Comfortable
Condo-World has a long-standing reputation for high standards of cleanliness in our condos, with well-established processes and training in place for our housekeeping staff. Listed below are some highlights of new and current measures you can expect when you stay with Condo-World.
Minimal Contact Check-in and Check-out
We are now offering guests Minimal Contact Check-in for our North Myrtle Beach condo rentals. We will collect your check-in information prior to your arrival and have your packet ready with your keys, pool passes, and parking passes that you will require during your stay. On your day of arrival, you will receive a text notifying you when your unit is ready for check-in.
Deep Clean of Condos
All of our condos are required to have Deep Cleanings throughout the year. This 2-day process ensures our condos are kept in the best condition possible. During this in-depth service, our housekeepers clean the entirety of the property from top to bottom, including behind and underneath all furniture and moveable appliances.
Professional Laundry Facility
All of our condos come equipped with bed linens and bath towels, which are fully laundered between every stay at a professional off-site facility using industrial grade washers and dryers, providing the highest level of cleanliness and sanitation.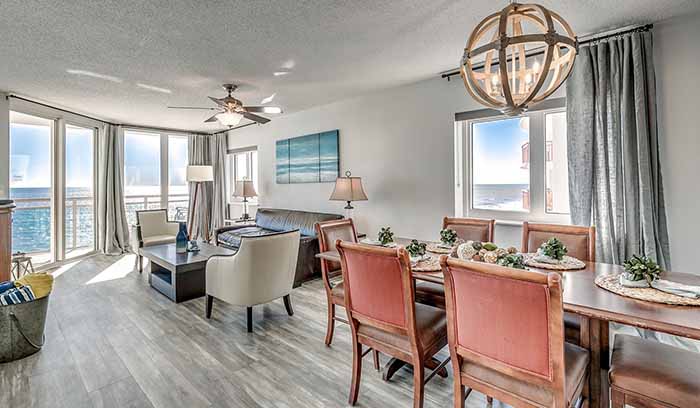 Housekeeping Between Stays
Housekeepers will be taking additional steps between each stay to ensure optimal cleanliness prior to your arrival. Appropriate surfaces, such as light switches, knobs, and countertops are being thoroughly disinfected with recommended COVID-19 specific EPA cleaning solutions. Our housekeeping team routinely takes inventory of kitchen items, ensuring you have all the essentials to safely prepare meals in the comfort and privacy of your condo.
Common Areas
All resort common areas, including elevators, lobbies and amenities, will be frequently cleaned throughout each day using COVID-19 specific EPA cleaning solutions by the on-site resort or HOA staff.
Keys & Pool Passes
All keys and pool passes are sanitized prior to being put in your check-in envelope.
Hand Sanitizer
All check-in envelopes will include a 4oz bottle of hand sanitizer for your added safety and convenience.
3. More for Less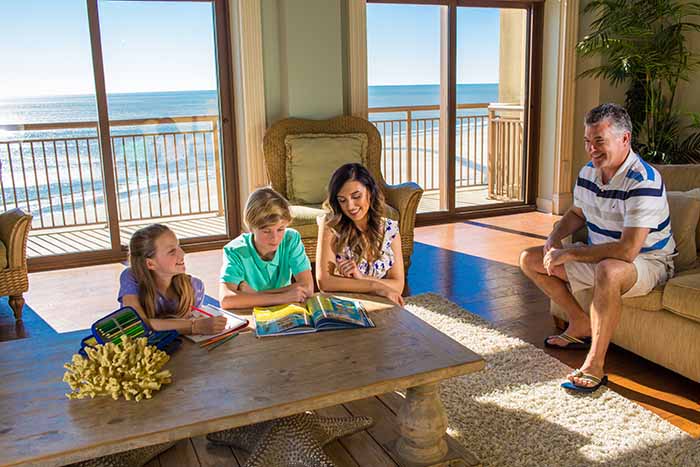 With many families feeling the financial burden of this Pandemic, finding a great deal on your vacation rental is very important. Condo-World's best price guarantee ensures you get the best deal for your dates and rental, and you can easily shop and compare literally 1000's of condos all on our easy-to-use website.
Tip: Book direct on Condo-World.com to save the most money – online travel sites like VRBO, Expedia and Booking.com include additional fees and commissions you can avoid by booking directly on our website!
Whether you're traveling as a couple, with friends or getting the family together for a reunion, the shores of North Myrtle Beach, Myrtle Beach, Destin, Panama City Beach or 30A are ready to welcome you for a summer or fall getaway.