Hurricane season in the Atlantic Ocean starts June 1st and goes until November 30th, and while the chances of a hurricane interrupting your vacation are still rare, it's important to plan ahead to ensure you are prepared for worst case scenario. We want you to be informed and have peace of mind when it comes to safely planning your vacation.
Although hurricane season is from June to November, we typically see the largest threats in late August through early October. However, hurricanes aren't just limited to hurricane season and can be a threat at any time of the year. So prepare yourself with this handy guide!
Before You Book
Review Cancellation Policies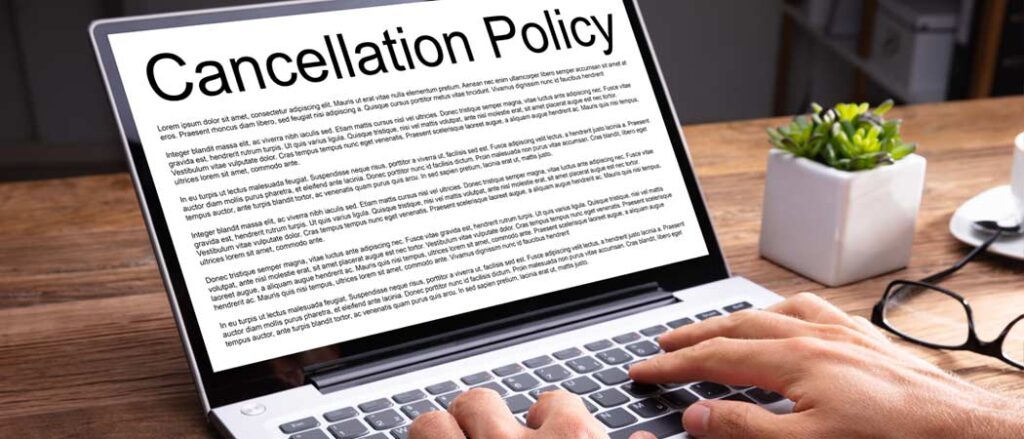 Before you book your reservation, make sure to check the cancellation policy for the specific resort you're interested in. Policies vary by resort, but generally speaking, Condo-World homes and condos for rent in North Myrtle are only eligible for refunds if travel insurance is purchased or if we are able to re-rent the unit (which is unlikely if the cancellation is due to a hurricane).
Buy Travel Insurance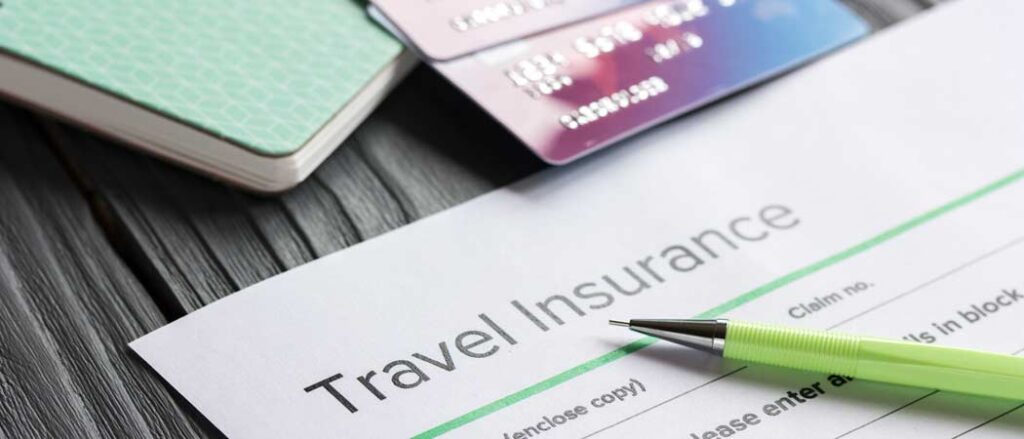 One of the best ways to protect your bank account when the threat of a hurricane looms over your beach vacation is to purchase travel insurance. Condo-World offers travel insurance with every reservation at a Myrtle Beach resort and it can be purchased up to 14 days prior to arrival. You can also buy travel insurance independently or, often, through your credit card company. Travel insurance will generally protect you beyond just the price of the rental. They can cover flights, baggage, medical & dental, emergency assistance, accidental death and more. Check with your travel insurance policy to see exactly what is covered.
Remember that most of these are insurance policies in a classic sense, so there must be an approved cause for using the policy and not just that you decided not to go on vacation. These causes may include illness, death of anybody traveling or a family member, job loss, jury duty, hurricanes or other natural disasters, and much more.
Please note that if you buy travel insurance after a storm has been named, your policy will NOT cover you for that storm.
Before You Travel
The Storm Approaches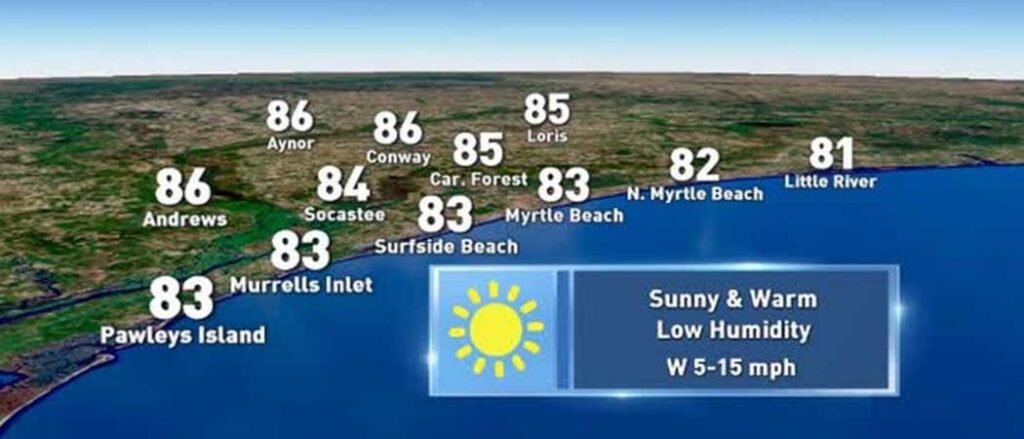 Hurricanes and tropical storms tend to make the national news, so you are probably aware of it. You might also hear about storms on social media – be sure to check where these posts are coming from to ensure they are reliable sources. You can find some reliable sources for Myrtle Beach hurricane information below:
We are listing several local media outlets because they tend to have the most up-to-date information regarding potential impacts to our area, including evacuations and states of emergency.
Evacuations are normally issued within a few days, up to a week prior to expected landfall.
If an evacuation is issued for Horry County (where Myrtle Beach is) – DO NOT COME!
It is important to note that the condo dwellings and their amenities in North Myrtle Beach are not managed by Condo-World. Rather, they are managed by the Homeowner's Association of that property. During mandatory evacuations, the HOAs might shut off electricity, water, and other utilities without notice in order to reduce major damage risk. Areas under mandatory evacuation may also have limited or no access to emergency services.
After Landfall
If a hurricane hits the area before your expected reservation, you might not be in the clear. Depending on how direct the hit and how severe the damage, you might find that the area is still closed to tourists. The government makes the call on when the area will allow tourists back. The city, the county, all the way up to the governor of the state could set these orders. Use the local resources we listed above to see if the area is open to tourists again. We also try to keep guests posted on our Facebook page.
Flooding Risk
If you are driving to Myrtle Beach after a hurricane, know the danger that comes with flooded roads. As the National Weather Service saying goes, "Turn around, don't drown." Never drive through standing water. You never know how deep it is or if there is even a road under the water anymore – especially at night time. Flooding, especially from a hurricane, can wash the road away.
It only takes 6 inches of water to knock you down.
6 inches of water will reach the bottom of most passenger vehicles.
It only takes 12 inches of water to float most vehicles and wash it away.
Check with Us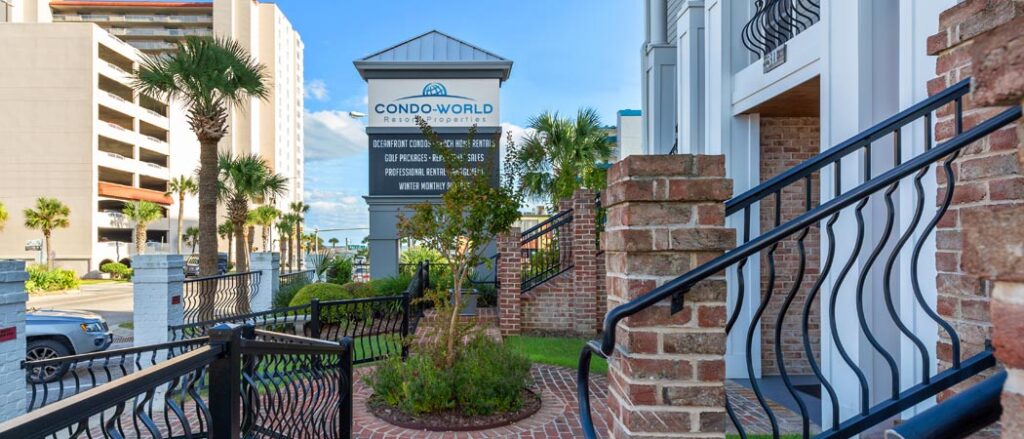 After a hurricane, a lot of unforeseen complications can arise. Some areas can be without power for up to a week. Condos and beach homes might be damaged and are operating at partial capacity. We might be understaffed due to evacuations or employees needing to address damage at their residence.
For anybody whose reservation would be effected by this damage, we do our best to personally reach out to you. We typically see very high call volume after a hurricane and we ask for your patience and consideration. Remember that the representative you're talking to may be dealing with a flooded house or a tree through their roof.
If a Hurricane is Coming During Your Vacation
If the Myrtle Beach area is being threatened by a hurricane or tropical storm during your stay, you'll want to quickly familiarize yourself with evacuation routes to safely get you back home. If you are doing a lot of driving while you're on your vacation, take the time to top off your gas tank every night before heading back to your resort in case you have to evacuate.
Mandatory Evacuation Order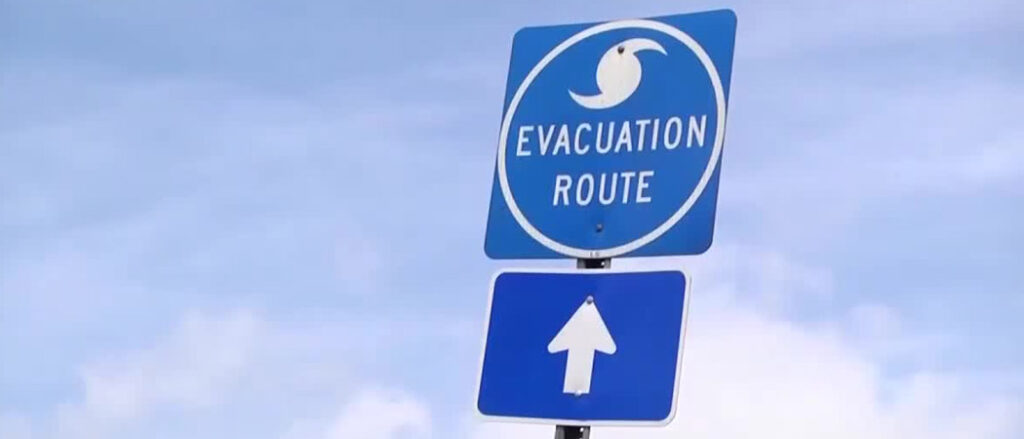 All of our properties are in Evacuation Zone A, so if an evacuation order goes into place, that will include all of our guests. To reduce strain on residents, please do your best to evacuate as early as you can. The South Carolina governor might enact lane reversals to speed up evacuation. Never enter a lane reversal pattern unless you are directed to by law enforcement!
Major evacuation routes from the Myrtle Beach area are below:
US 17 to SC Highway 9 to US 301 to I-95
US 17 to SC Highway 22 to US 501 to US 76 to SC Highway 327 to I-95
US 17 to US 501 to US 76 to SC Highway 327 to I-95
I-95 will take you north or south toward your final destination and will also connect you to I-20, which runs west toward your final destination.
Stock Your Vehicle for Safety
Evacuations often mean delays and sitting in traffic (sometimes for hours). For your safety, we put together a short list of things you might want to buy or pack for your travel home. In fact, most of these are good to keep in your car at all times in the event of an emergency:
First aid kit: Either put one together yourself or you can find pre-made kits at big box retailers for $10-$20.
A flashlight
Water: Either a case of bottled water or a few gallon jugs of water. Remember, you don't need to prepare for the storm, so be courteous to residents and don't overstock on this essential good.
Non-perishable food: Same here, please buy a reasonable amount to safely get you home.
A portable cell phone charger
Note: During a state of emergency in South Carolina, price gouging is illegal. If you suspect the price of gas or goods are being unreasonably inflated, you can submit a report to the South Carolina Attorney General for investigation.
The Hurricane Missed Us
This scenario is the best scenario of all. The looming threat of the hurricane or tropical storm has passed us by. Let's all breathe a sigh of relief and enjoy your vacation. That said, there are still some safety precautions to take here.
Hurricanes and tropical storms nearly missing us can still lead to a lot of rain. Please refer to the Flooding Risk section above as a reminder to stay safe during the storms.
Rip Current Risk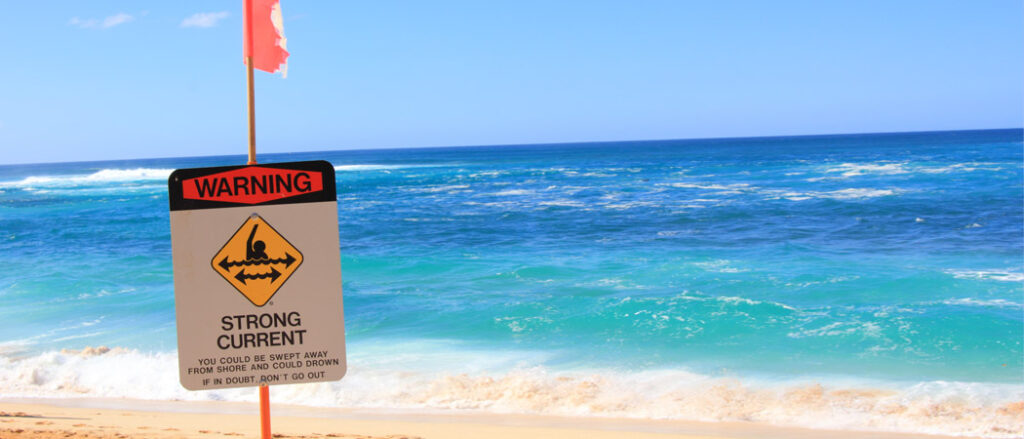 A hurricane or tropical storm off the coast can also make the ocean very dangerous. You might notice the water is very rough and choppy. These storms also create a major risk for dangerous rip currents. Rip currents aren't always noticeable to the eye, but you'll notice them immediately if you happen to get caught in one. Rip currents are similar to undertow except they are localized and, typically, stronger. They will pull you away from the shore.
DO NOT SWIM AGAINST A RIP CURRENT!
Swimming against a rip current gets you nowhere. You will either stay in place or be swept further out and now you're also exhausted. If you get caught in a rip current, swim parallel to the shore until you get out of the rip current and then you can safely swim back to the beach.