It can be a real bummer when you gear up for your much needed beach vacation, get there, and grey clouds roll in, open up and "rain on your parade." You're lucky that you chose Panama City Beach, because there's actually a lot of exciting, fun and entertaining things to do to keep you dry and busy. Look at it this way, the rain gives you the opportunity to experience more indoor activities in Panama City Beach guilt-free from missing sun and sand play time. Check out the following things to do in Panama City Beach when it rains.
Shopping at Pier Park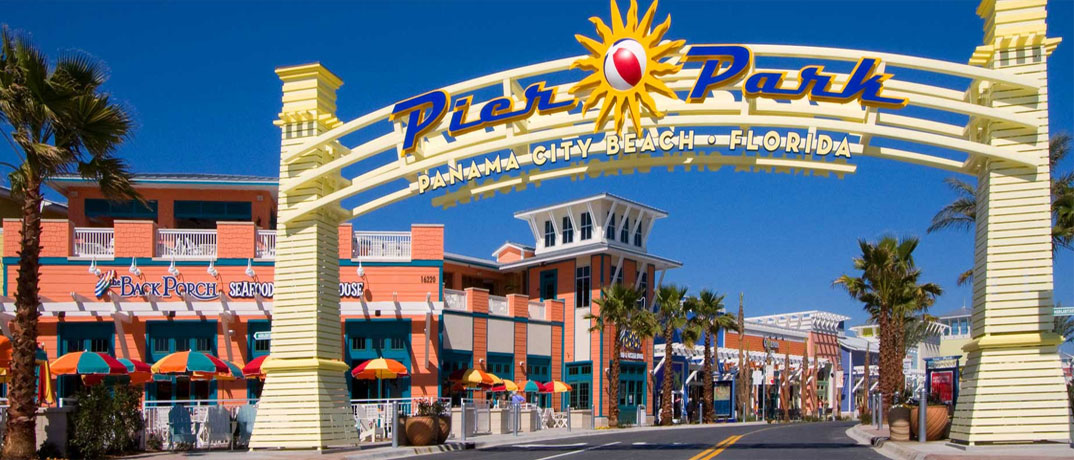 Pier Park is unique to Panama City Beach and is a place you can definitely spend plenty of rainy-day fun! As you read further you will see more suggestions that are located at Pier Park. Even though it is an outdoor complex, there are enough interesting boutiques, restaurants and amusement places to keep you engaged inside much longer than out; so Pier Park is a must when you are looking for things to do on rainy days. You may even find yourself welcoming more rainy days. No matter what, you will want to experience this rare and magical mega-center!
Catch a Movie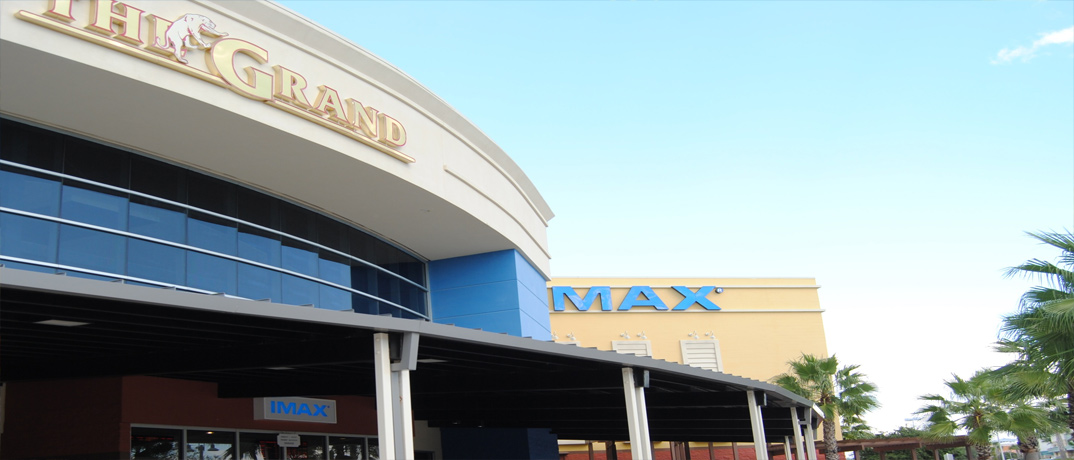 Movies are usually the 1st thing that hits everyone's brains when it's a rainy day. For something different try IMAX for a total experience. At The Grand 16 Pier Park you will find stadium seating, high back rocking chairs, and a sound system that bring the picture and vibrations to life. There is also a game room to add extra play for rainy day fun!
XD Darkride at Pier Park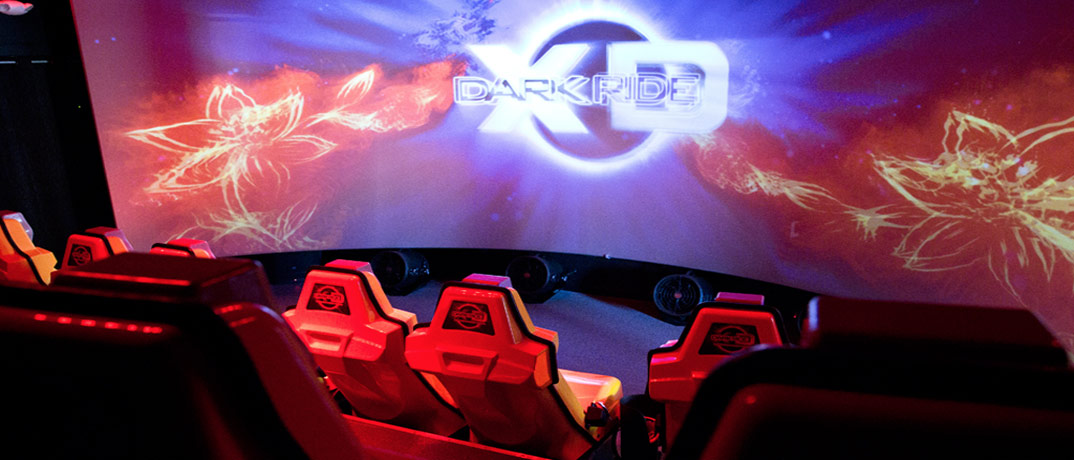 Pick your ride $9.99. The perfect thing for rainy days is to lose yourself in the dark with a glowing indoor amusement park. With simulated rides, 7D movies, and competing for top score in games, it's a multi-sensory interactive experience. You'll forget about the weather outside!
Emerald Coast Mirror Maze & Laser Tag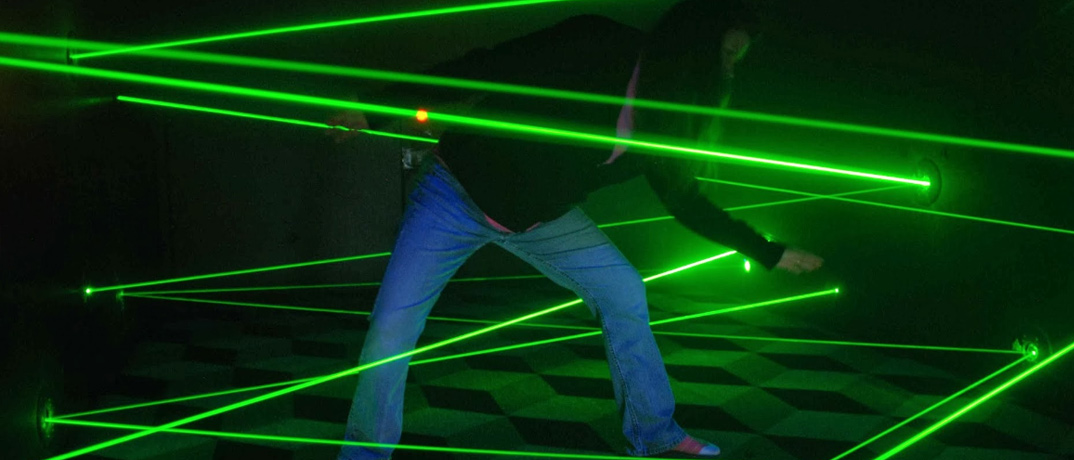 Emerald Coast Mirror Maze & Laser Tag at – you guessed it – Pier Park. Mystical and dark indoor amusement fun! Use your skills and marksmanship for hours of rainy day enjoyment. You will not be disappointed, and parents… this is your opportunity to get back at your kids, ha-ha. Show them who is boss in the laser tag arena. There are several different games within ECMM, including BAZOOKA BALL, the electronic real-time scoring, 2" foam ball game that uses regular paintball guns and shoots 30-100 feet. Don't worry; all ECMM games are appropriate for any age.
Dave & Busters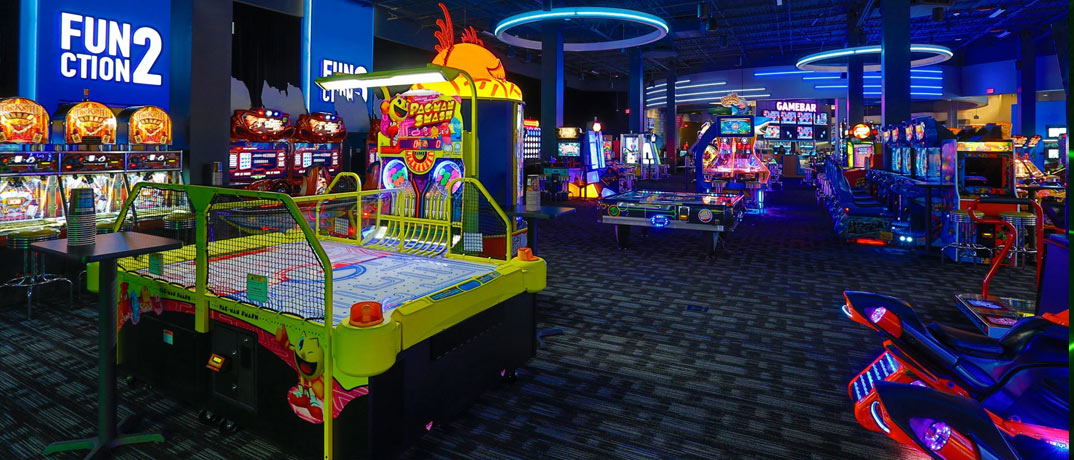 F-U-N spells Fun with a capital F! Go crazy wild in this indoor tech mecca. It's huge; so turn the kids, definitely including teens, loose and watch them laugh and light up as much as the video games do. D&B is considered a restaurant as well so it's a "park and stay all day" choice for your rainy day in Panama City Beach.
Ripley's Believe it or Not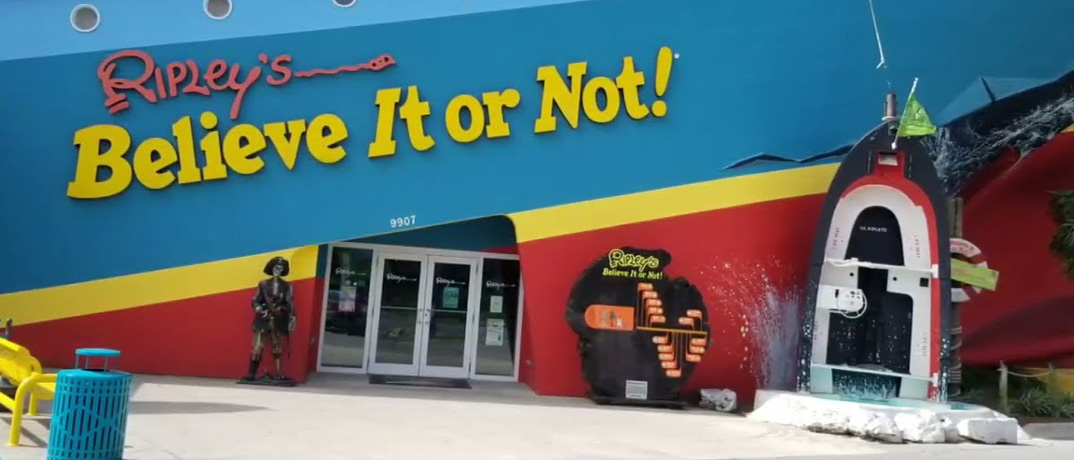 Want to blow your mind? This museum is "unreal" (pun intended). If you like history and mind blowing facts, visit Ripley's in Panama City Beach on a rainy day. This is some really cool stuff, but don't take our word for it. You will walk away talking about it for days! On-site, mirror maze, moving theater, & laser race, with money saving package bundles.
WonderWorks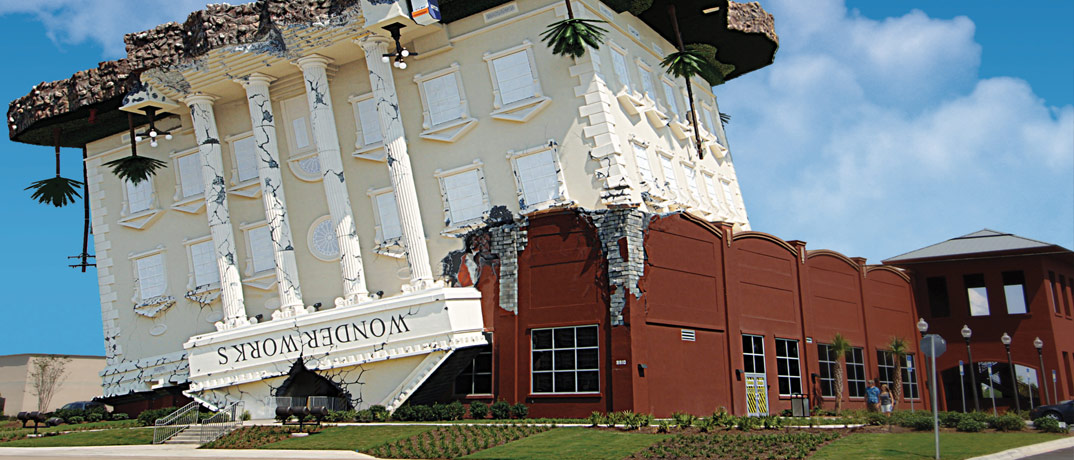 What can we say? There is so much of interest in this upside down house, WonderWorks. There are separated sections for different ages, and parents will be just as intrigued. It's a science center, so it's also educational, but whether you like science or not, you will enjoy WonderWorks. Touch, feel, interact and learn how things work. There is also a fun spiraling sensory tunnel to walk/run through and a ropes course to challenge skill, strength and bravery.
Rock'it Lanes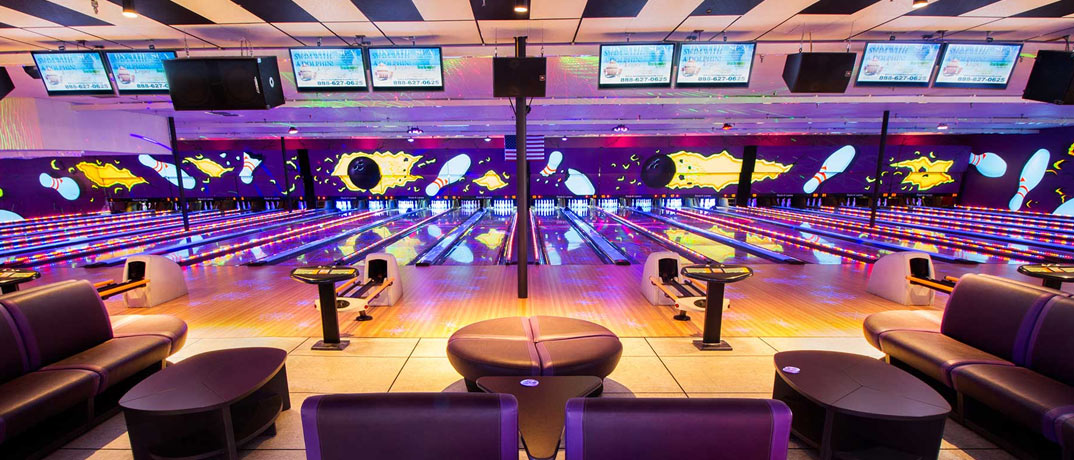 Rock'it Lanes has bowling, a mega arcade, roller skating, and sports bar all in one.. This is bowling at its best! Super fun at night when the lights go out and lasers, music and black lights come on. C'mon parents, you want to groove on the roller skates and bring back old memories! Share with your kids what all the magic is about! Clean active roller skating with today and yesterday's jams. They even have the support rails for newly budding skaters. There is a separated sports bar for those adults to have some…well, adult time. Also really fun for couples or groups looking for adult things to do when it rains in Panama City Beach. Enjoy a game or two of bowling then catch your favorite sports team on the screens in the sports bar with your favorite libation then jump in on some billiards in-between! Perfect for when weather is bad at the beach.
Purchase some of your tickets with us, here!
Enjoy the On-Site Amenities at Your Condo
Reflections at Bay Point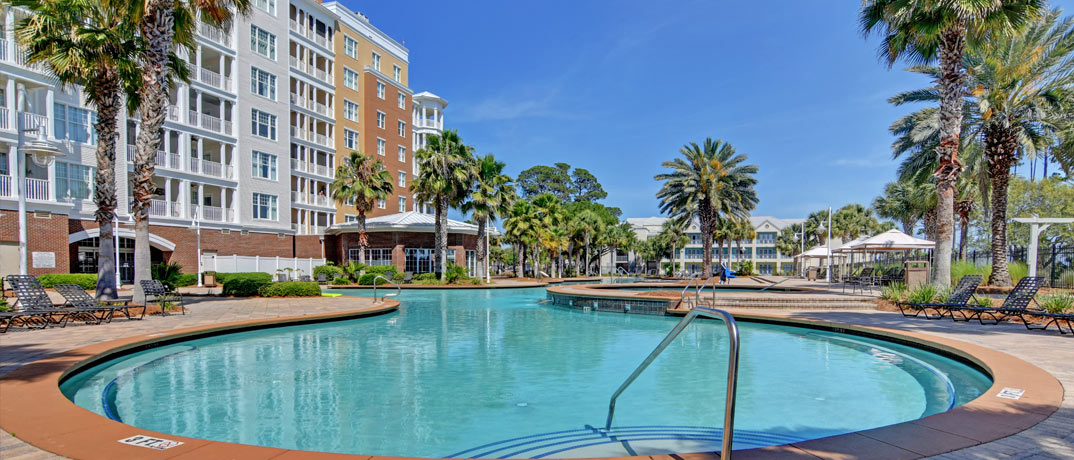 Did you come on your beach vacation for a romantic getaway and get met with gloomy skies? Nothing spells romance and togetherness more than engrossing yourself into a rejuvenating spa experience and sharing the relaxing amenities offered. The spa is an excellent way to escape and get away from it all. Come away feeling relaxed and carefree from the worry of rain and bad weather. Check out the 25,000 sq ft Serenity Spa & Salon at Reflections at Bay Point If you've ever visited a spa you will agree it is the perfect thing to do when it rains in Panama City Beach.
Other Resorts for Couples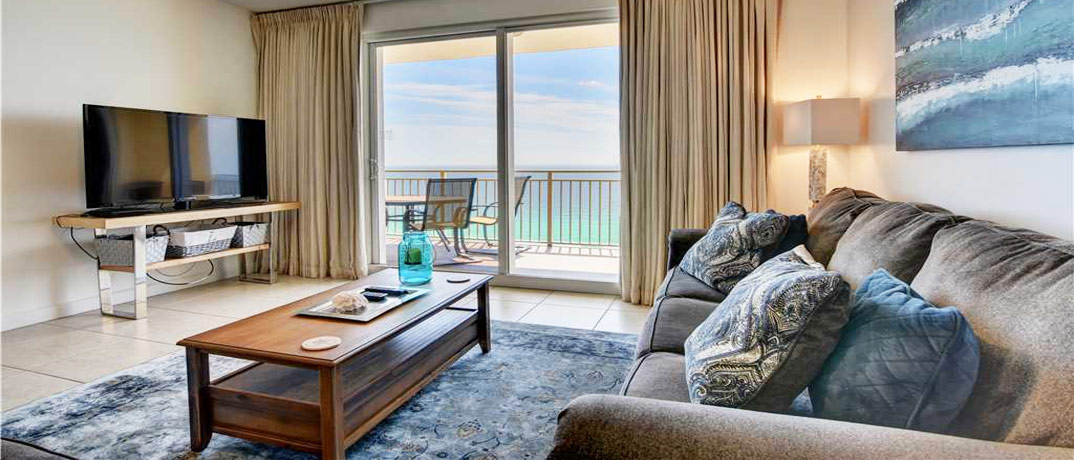 If you're on a couples vacation, you don't need any ideas of what you can do indoors. You don't even need to be told about the great on-site amenities. You've probably already chosen a condo that's great for couples. Since you never know what Mother Nature will bring, let us help you with early planning and forward thinking to ensure laughter and fun! Our vacation specialists are ready to help you have the time of your life… rain or shine!