The Joys Of Panama City Beach Shopping
If you are looking for a little retail therapy while here, you'll find it and so much more. Take a break from the beach and start shopping! From unique boutiques by the sea to open-air malls, art galleries, and antique shops, shopping in Panama City Beach is laid-back, friendly and definitely splurge-worthy.
There are plenty of non-stop shopping options for just about anything you could possibly want including beachwear, souvenirs, handcrafted gifts, a variety of designer fashions, home décor, local art and jewelry, antiques, and so much more. Visit soon to see for yourself and find your treasures.
In no particular order, here are our top five list of "must visit" places for the best shopping at Panama City Beach outlets. Let the shopping begin!
Pier Park Stores
600 Pier Park Dr Ste 125
Panama City Beach, FL
(850) 236-9974
Pier Park Stores is a vibrant shopping, dining, and entertainment megaplex, with just about everything imaginable including over 120 stores, the Grand IMAX movie theater, laser tag, live music, amusements rides, plenty of dining options, sweet treats, and retail shopping to meet every need. This incredible outdoor shopper's paradise and entertainment megaplex has over 1 million square feet of specialty shops, retailers, and restaurants, all of which welcome over 1 million visitors each year.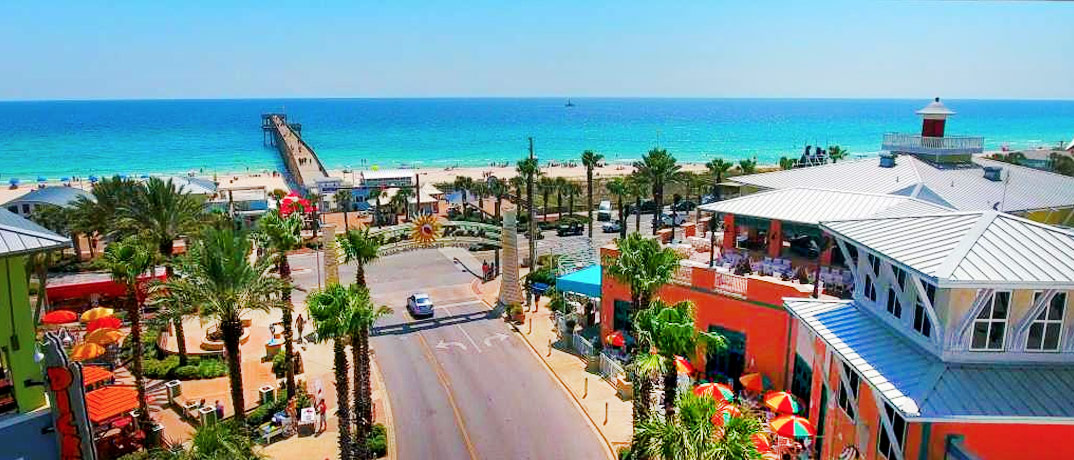 Little Village
2808 W 12th St
Panama City Beach, FL
(850) 215-8780
Little Village is a delightful waterfront shopping and entertainment venue in historic St. Andrews where you'll find beautiful handmade items created from artists not only locally, but throughout the world. This off-the-beaten-path fair trade shopping outlet is a favorite of locals where you'll find unique items from all over the world. In addition to the great shopping, arts, and dining, the free local music and weekly shows are family and pet friendly!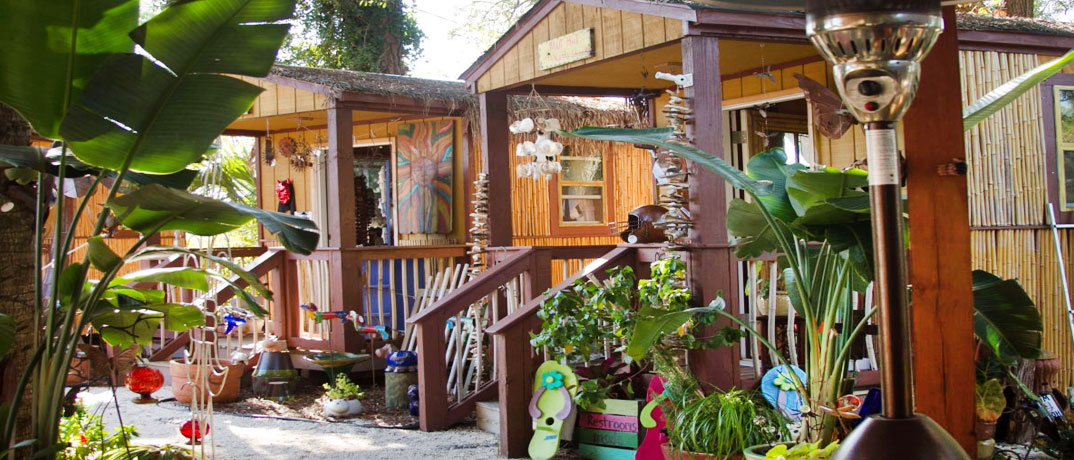 Panama City Mall
2150 MLK Jr. Blvd
Panama City, FL
(850) 785-9587
When you're wanting one-stop shopping at some of the best specialty and department stores around, be sure and set aside time to stop at the Panama City Mall. Shopaholics will love the variety of brand name stores including Dillard's , World Market, Victoria's Secret, American Eagle Outfitters, and others. And, there's plenty for the kids (especially on a rainy day) with a movie theater, food court, and special events. Just leave plenty of room in the car for all of the shopping bags!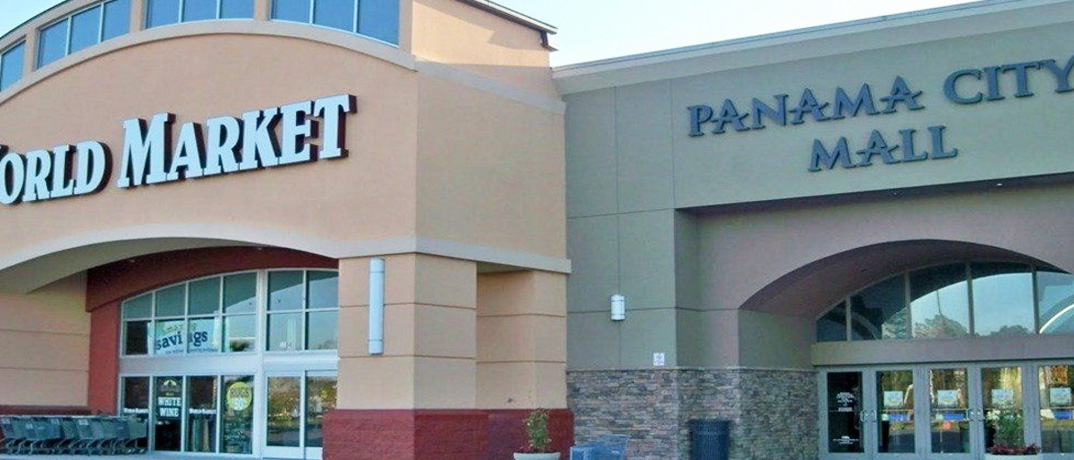 The Beach House Market
17900 Panama City Beach Pkwy
Panama City Beach, FL
(850) 234-8700
The Beach House Market is a shopper's paradise specializing in sea and surf-inspired nautical gifts, furniture, and keepsakes from more than 20 local vendors. Open seven (7) days a week, this eclectic, fun, collective store is full of home décor and more. You'll easily make this a "go to" each and every visit!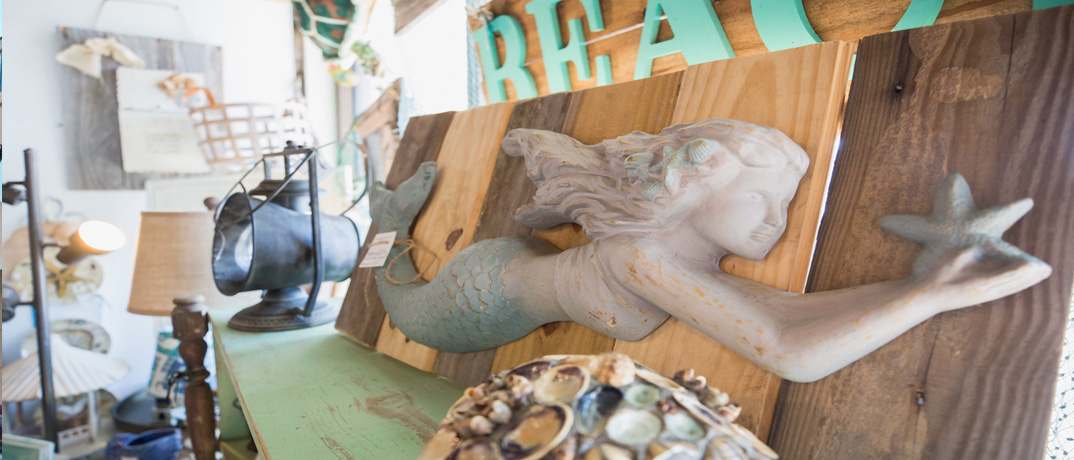 Daniel's Shells
19102 Front Beach Rd
Panama City Beach, FL
(850) 236-9232
Shell lovers will fall in love with the beach-themed souvenirs at Daniel's Shells. There's such a great selection of unique items that you'll find yourself wanting one of each. And, your shopping dollars will go far here, which means you'll have lots of shopping money left over for even more shopping excursions!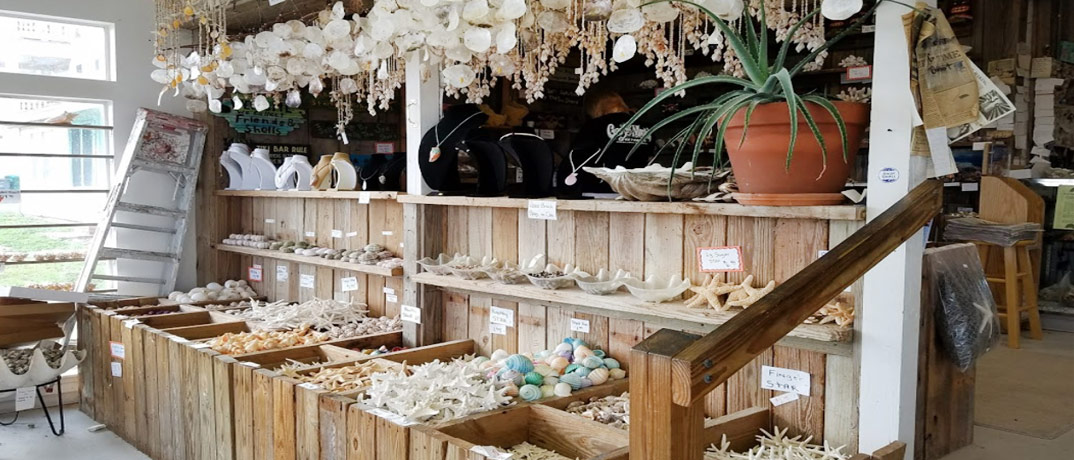 When you're looking for Panama City Beach shopping options and wanting to stay near all of the best Panama City Beach outlets, be sure and take a look at Sterling Reef and the Watercrest which will provide you with the perfect location and convenience with nearby attractions, entertainment, beach activities, dining, golf, high-end amenities, and so much more.