The main attraction in Panama City Beach is, of course, the world famous white sandy beaches. However, it isn't always the most practical way to beat that summer heat. There are some days where the weather is way too hot to sit in the sun, or there might be double red flags flying, or even if you have no other reason than wanting to try something new. That's when you should look into spending the day at the renowned Panama City Beach waterpark, Shipwreck Island. Located at 12201 Hutchinson Blvd, this is a 20 acre, tropical themed waterpark that takes up over half of the city block on Alf Coleman Rd. There is so much to do here, from speed slides and splash pads, to lounge chairs and food huts. There is enough here to keep everyone entertained the entire day.
Wild Rides for Thrill Seekers!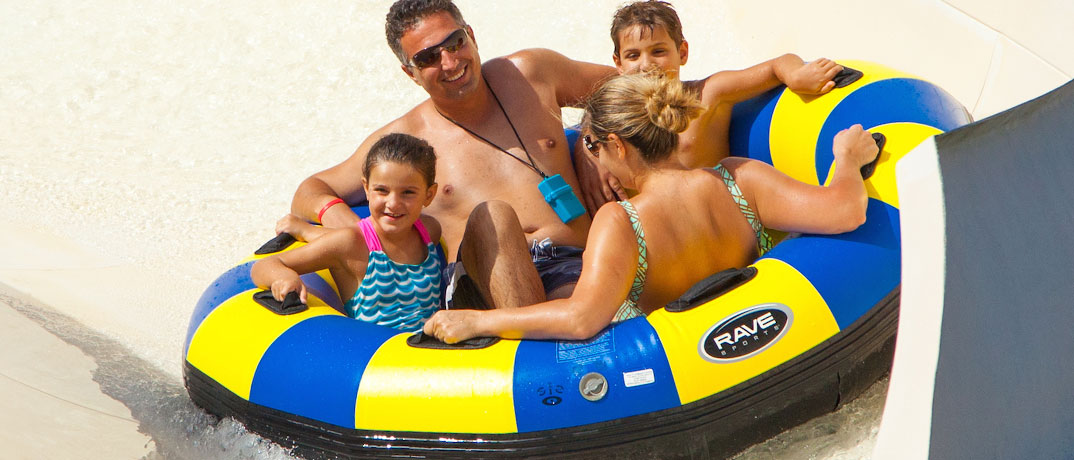 Let's face it, you're not interested just because they have great food and tropical shade. You were drawn in by the assortment of Shipwreck Island Rides!
Pirates Plunge
One of the first rides you will notice when entering the park is the Pirates Plunge. This popular speed slide is just over 60-feet tall and has 2 slides so you can challenge other thrill seekers (40 inches or taller) to a race to the bottom.
White Knuckle River
Connected to the same tower is the White Knuckle River. The unique thing about this ride is that the innertubes are large enough to accommodate up to 4 people, so you can enjoy this ride as a group. Make sure to grip those handles tight before takeoff as the raft is going to jerk around sharp turns while speeding down over 660 feet of winding track. By time you get to the bottom, you will see why this ride was named the 'White Knuckle' River.
Raging Rapids
If you enjoyed the White Knuckle River but would prefer to have a 'tube' to yourself, head south to the Raging Rapids, located on the backside of Zume Flume Hill. This ride was designed to imitate real white water rapids with all the twists and spins, even plummeting riders down a steep waterfall and ending with a huge splash. Before jumping in line, please note that there is a height requirement of 48 inches (4 feet) for safety reasons for this ride.
Tree Top Drop
The only other ride that has a height requirement of 48 inches are the two 60-foot slides on Tree Top Drop. One slide is an enclosed tube slide that spirals all the way down to the ground, the other is also an enclosed tube, but only for a second until it opens up into an abrupt drop to the bottom. It is probably safe to say that these two slides are the wildest rides at Shipwreck Island.
The Great Shipwreck
Almost right next to the Tree Top Drop is The Great Shipwreck. This is a zipline attraction that is modeled after an actual 17th century ship that is rumored to have run aground on that very spot beach hundreds of years ago! Visitors climb the bow of the sunken ship and zipline to the middle of the pool where it suddenly stops, causing them to lose their grip and plunging them into the deep pool below.
Rides That Will Delight Both Young and Old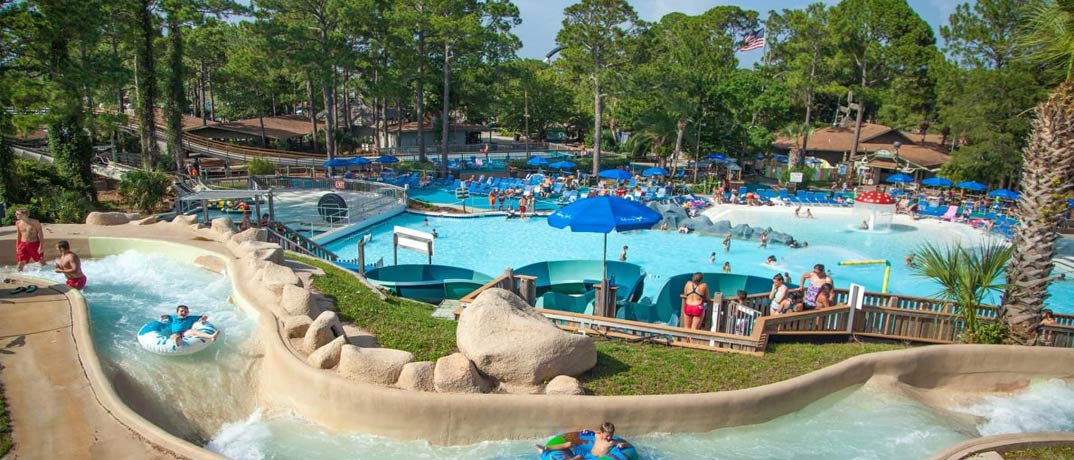 The Zume Flume
Back on the other side of the park, located on the same mountain as the Raging Rapids lies the ride in which the mountain is named for – The Zume Flume. There are 3 slides to choose from that wind down from the top of the mountain. You can ride the mats single person or double. You can also slide down facing any way you want as long as you stay on the mat. Some like to sit up and face forward, others like to go down backwards. You can even slide down on your belly. All those options will have you jumping back in line all day long.
Pirates Cove
Another family favorite is Pirates Cove, or Skull Island as the locals still call it, which is a huge wading pool about 3 feet deep with tons of activities available. This attraction could possibly take up your entire day if you're not careful. There are so many things to do here, including giant water guns that are hidden behind rocks to spray unsuspecting bystanders or playing Marco Polo around one of the many mushroom waterfalls. You can climb inside the giant skull that gave this spot its name for so many years to explore the hidden cave, and then lead the way to the Lickity Split kid's slide and the Pirate's Race water slide.
The Tipping Bucket
Also located in Pirate's Cove is Shipwreck Island's newest attraction: The Tipping Bucket! Swimmers watch anxiously as an enormous bucket fills up with water until there is enough for it to tip over, which will then dump somewhere around 750 gallons of water onto the swimmers below. It is said to happen every 10 minutes or so, averaging over 100 times each day, so don't fret if you miss it the first time around.
The Ocean Motion Wave Pool
If you or someone in your party loves going swimming at the beach, be sure to stop over at The Ocean Motion Wave Pool. This wave pool replicates the beach by starting out shallow and descending to over 5 feet deep while sending out 3-foot waves every 10 minutes. You can either relax and enjoy the waves washing over your feet on the shallow end or swim out and battle the waves in the deep end. This attraction is great for all ages and allows you to enjoy all the perks of swimming in the ocean, but minus the salt, sea life, and dangerous rip currents.
Lazy River
Afterwards, go for a ride down The Lazy River. This ride is sure to be one of your favorites that you will go on again and again. It is probably one of the most tranquil experiences you will ever have. Grab a float and enjoy some downtime as you slowly drift down over 2,000 feet of crystal-clear water. The Lazy River is the best right after lunch when you're super tired or winding down at the end of the day before heading home.
Tadpole Hole
Now that we have covered all the rides for the big kids and the grown-ups, what is there to do for the not so big kids? Well, there is a special place designed for visitors 50 inches or less called the Tadpole Hole! This splash pad has less than a foot of water and an assortment of activities and 'rides' such as a silly submarine and a castle for exploring, several sprinklers and sprayers, plenty of giant animal slides for everyone, and all kinds of stuff to keep your toddler or preschooler entertained all day long.
Shipwreck Island Prices and Hours of Operation
Cost of admission stays the same whether it's a weekday, weekend, holiday, etc.
50 inches or taller- $37.98
35 inches to 50 inches- $29.98
Less than 35 inches- FREE
Senior Citizens 62 and older- $24.98
Hours of operation are usually from 10:30am-4:30pm. Certain days may be closed to the public for group events. It is best to check their website, Facebook page, or contact Shipwreck Island directly to ensure the park will be open on the day you wish to visit.
Ways to Save on Admission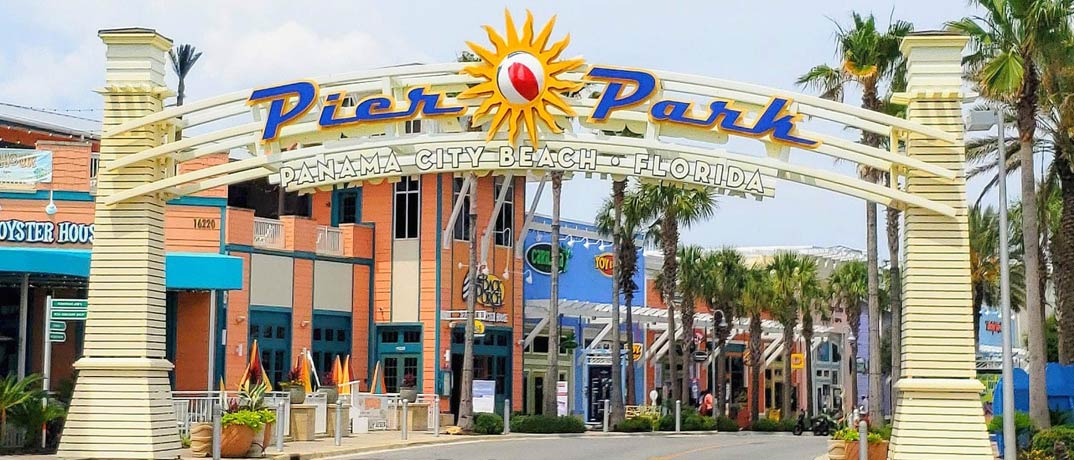 After visiting one time, you and your family are going to want to come back again and again, which can add up to a pretty hefty price tag by time you're done. Here are a few tricks to help keep Shipwreck Island within your budget.
Buy From Condo-World
Buy your Shipwreck Island tickets from Condo-World when you book your reservation and save. You don't have to make the decision at the time of booking either. Check back when you're ready and buy tickets on your schedule!
Partner Receipts
Save $3 per person (up to 5 people) by bringing in a register receipt from any of the following merchant partners in Pier Park:
Dave & Busters
Jimmy Buffet's Margaritaville
Hy's Toggery
Tootsie's
Sunglass World
Cher's Hallmark
Chicken Salad Chick
Starbucks
Charming Charlie
Pink Narcissus
Smoothie King
Motherhood Maternity
Andi's at the Pier
Cariloha
Accessories on the Boardwalk
Panera Bread
Red Robin
2 Day Pass
When paying for your tickets, ask about a second day pass. The discount varies each year, sometimes going up to half price. The best part? The second day doesn't have to be consecutive. As long as you come back during the same season, the pass will be accepted.
Season Pass
Perhaps you visit Panama City Beach several times throughout the summer or are planning to visit Shipwreck Island 3 times or more this season. In that case, go ahead and get a season pass for $99.99. They can be purchased online.
There are several perks to having a season pass, such special days when pass holders can a bring a friend for only $15.99!
Stuff You Can and Can't Bring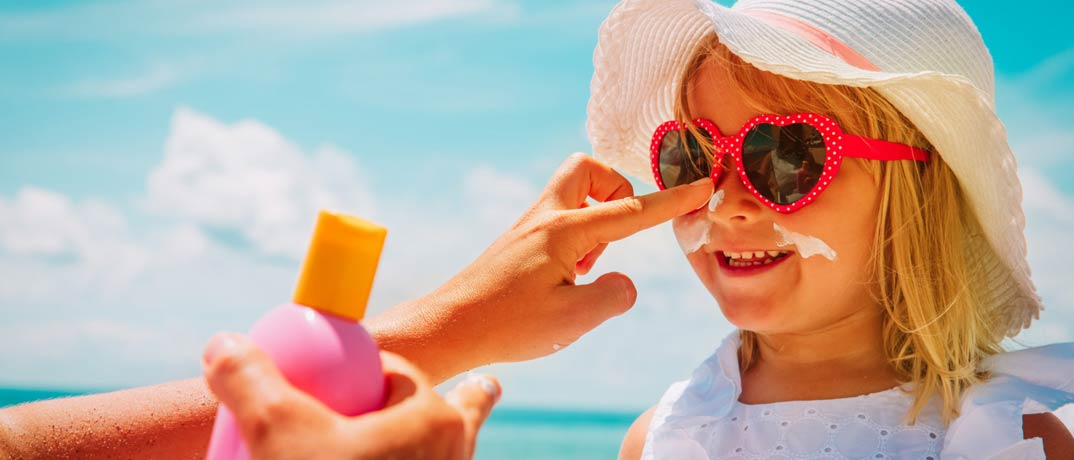 Leave at Home
Shipwreck Island does not allow any food, beverage, or cooler to be brought into the park. There are several great options for food and drink stands scattered all over, including 5 different restaurants, an ice cream stand, and even a beer shack. However, if you still prefer to go somewhere outside of the park, you are allowed to leave and come back the same day with an exit stamp.
If you do plan to make purchases within the park, check out the Splash Cash wristband at the Ship Store. It's a nifty little waterproof wristband that allows you load money onto an account to pay for anything within the park, so you don't have to worry about keeping track of any cash or credit cards while enjoying the park.
Blow up toys and floats are also not permitted unless they are U.S. Coast Guard approved flotation devices or arm floaties for young children. You can bring your own or purchase them in the gift shop.
Thing to Bring
Sunscreen! Definitely bring sunscreen! The Florida sun can be brutal, and no one wants to spend their vacation burnt to a crisp.
Sunglasses, hats, and other accessories are also allowed, but bring them at your own risk. The park cannot be held responsible for lost or stolen items.
Condos Near Shipwreck Island
If you want to plan your Panama City Beach vacation around both the beach and Shipwreck Island Water Park, we suggest you consider renting a condo from either Laketown Wharf or Grand Panama Beach Resorts.
Laketown Wharf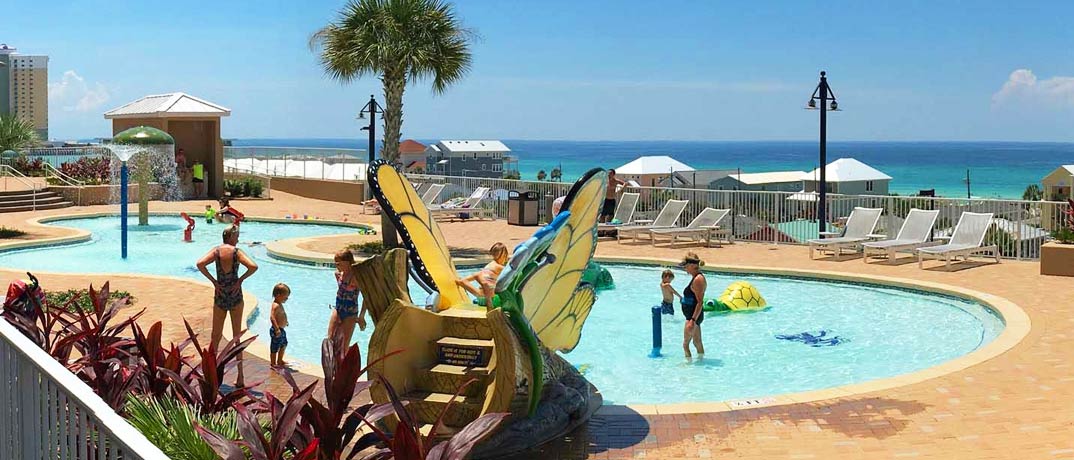 Laketown Wharf provides everything you need for your vacation and is only 15 minutes away from Shipwreck Waterpark! You'll have gorgeous views from this high-rise resort and offers 1, 2, and 3-bedrooms. Lay your head down at Laketown Wharf after spending the day at Shipwreck Waterpark and you won't be disappointed!
Grand Panama Beach Resorts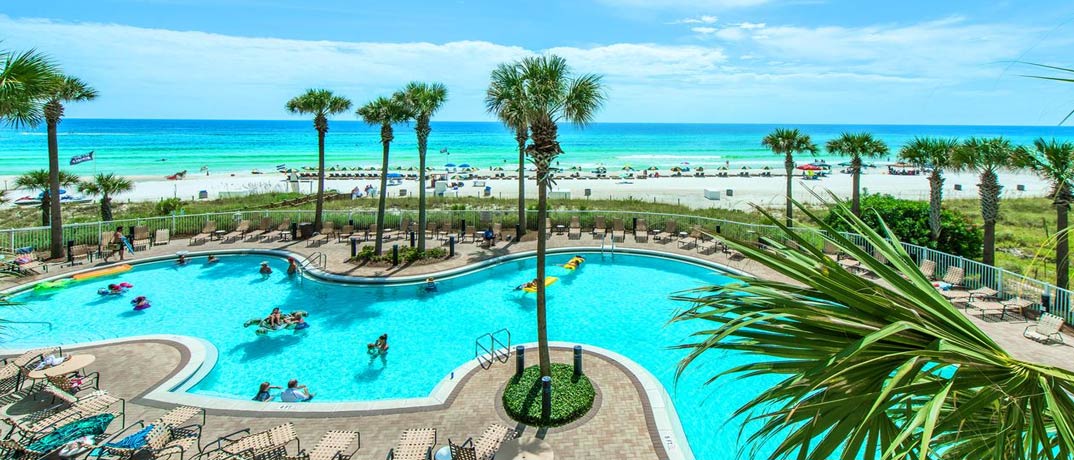 Just a few blocks up the road is Grand Panama Beach Resort. Although this option is not within walking distance, it makes it up by providing great amenities like heated pools, a tiki bar, and an on-site restaurant serving breakfast, lunch, and dinner. After a long day of splashing away, it is safe to say that you will be exhausted and will probably want nothing more than a quick dinner and a good night's rest!