Start A Revolution With A Flight Aboard The SkyWheel
Take a ride that's out of this world – sky-high into the stars – on SkyWheel Myrtle Beach, located oceanfront on the Myrtle Beach boardwalk.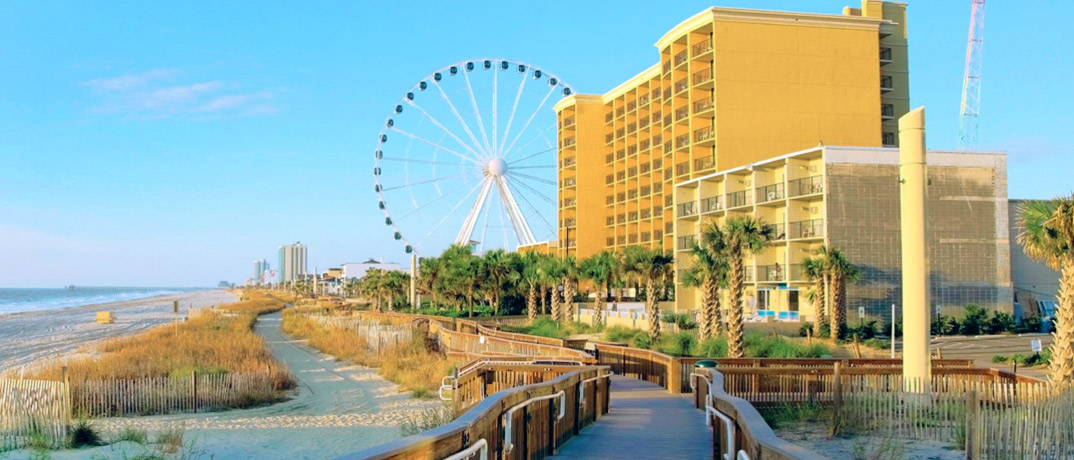 The first observation wheel of its kind in the country, the Myrtle Beach SkyWheel soars 20 stories above the Atlantic, which means your views of the Grand Strand coastline and beyond are breathtaking. You'll be comfortably seated in one of the 42 private, glass-enclosed, climate-controlled gondolas that can accommodate up to six people in your party. Each flight is three revolutions, or about 10 minutes long. See some of the views with a ride along with Alex and Ben in the video below.
Choose to fly under the sun or after the sun sets, which is when the Myrtle Beach SkyWheel's brilliant light display takes center stage under the night sky. That's definitely a photo opportunity! After your flight, shop for SkyWheel souvenirs at the LandShark SurfShack and grab some dinner and drinks at the LandShark Bar & Grill next door.
Special SkyWheel Myrtle Beach packages are available for VIP flights, groups, wedding proposals and baby-to-be gender reveals. Check out more details and buy tickets online at www.skywheel.com.
If you're staying long after your flight, check into two of our CondoWorld resorts located nearby right on the Myrtle Beach Boardwalk: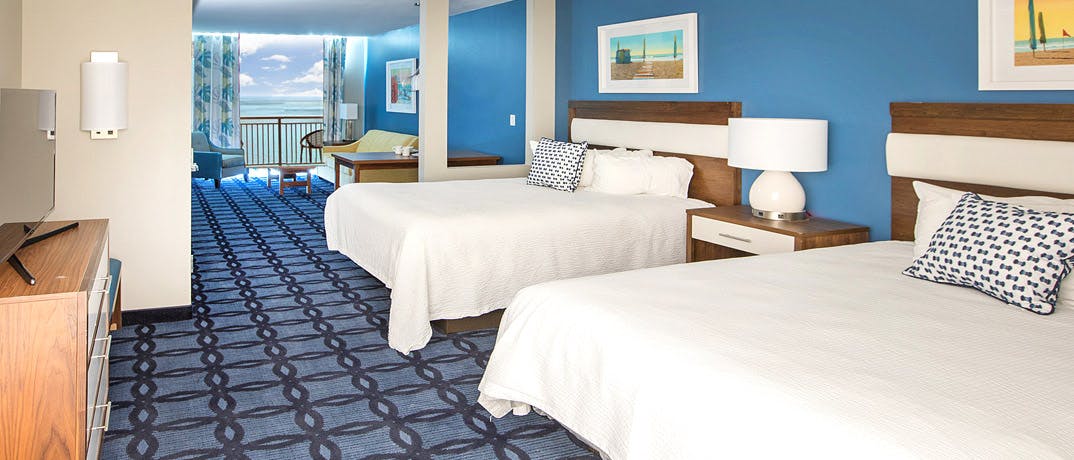 The brand-new oceanfront South Bay Inn & Suites, due to be open in early July, features the boardwalk's only indoor water park; dining options, such as the South Bay Big Breakfast buffet, Perks 2 that serves Starbucks, the poolside Tiki Bar & Grill, the indoors Bar & Grill, and the Oceanfront Café. South Bay's modern, spacious suites, efficiencies and two-bedroom condos can accommodate up to 10 guests in luxury layouts.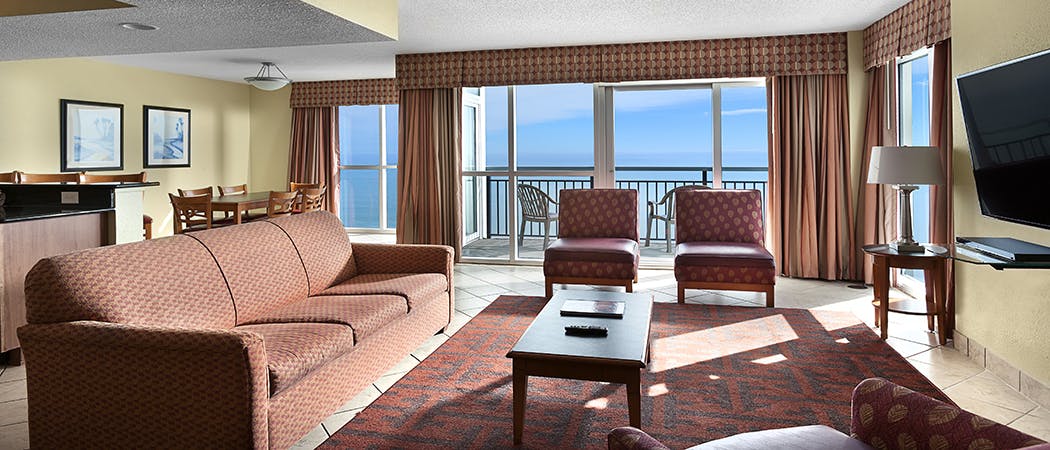 There isn't a bad view to be had at the gorgeous oceanfront Bay View on the Boardwalk. One- through four-bedroom condos are designed with luxury surroundings from the living area furnishings to the granite kitchen counter tops and sleek appliances. To keep you entertained, Bay View offers indoor pools, a Jacuzzi, lazy river, a kid-friendly Outdoor Splash Deck, fitness room and onsite Starbucks coffeehouse.