If you love hiking trails, biking trails, camping, beaching, fishing, bird watching, or just being in nature, South Walton County and the 30A areas are the perfect place for your next vacation. Full of charm that backs up to nature's beauty abounding, this destination offers not only a beach lover's paradise, but also outdoor lovers the perfect escape with a variety of Florida state parks to choose from.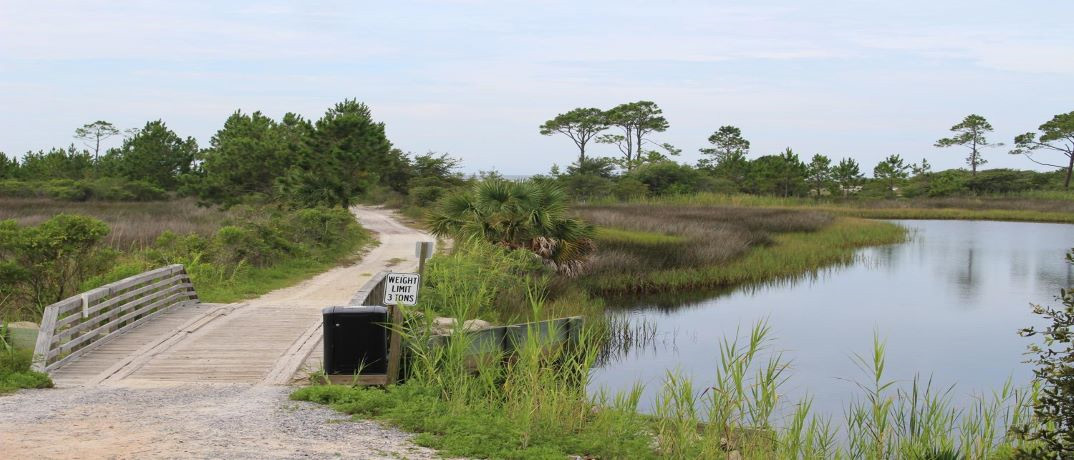 What Florida State Parks are Close to 30A?
Grayton Beach State Park
Topsail Hill Preserve State Park
Eden Gardens State Park
Deer Lake State Park
Camp Helen State Park
When visiting 30A, state parks are just minutes away, offering activities and experiences outside of your normal beach destination. With five state parks in the immediate area, and many more within an hour's drive, the opportunities are endless. What are you looking to do when you visit these South Walton, Florida state parks? Camping, hiking, fishing, park activities, and much more can be found. Each park is unique, but no matter what you're looking for, you'll likely find it at one of these 30A state parks.
Grayton Beach State Park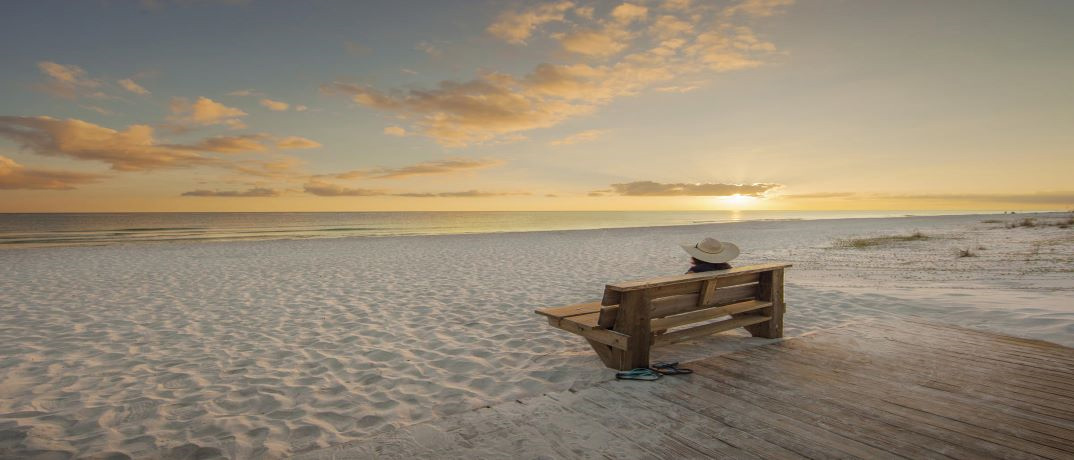 If Mother Nature showed off, it was with Grayton Beach State Park. Nestled on both the North and South sides of Scenic 30A in South Walton, just West of WaterColor, and East of CR 283, this park not only offers the beauty of the Emerald Coast beaches, but two hiking trails, and a diversity of ecosystems including the second largest coastal dune lake in the Florida Panhandle, Western Lake.
Topsail Hill Preserve State Park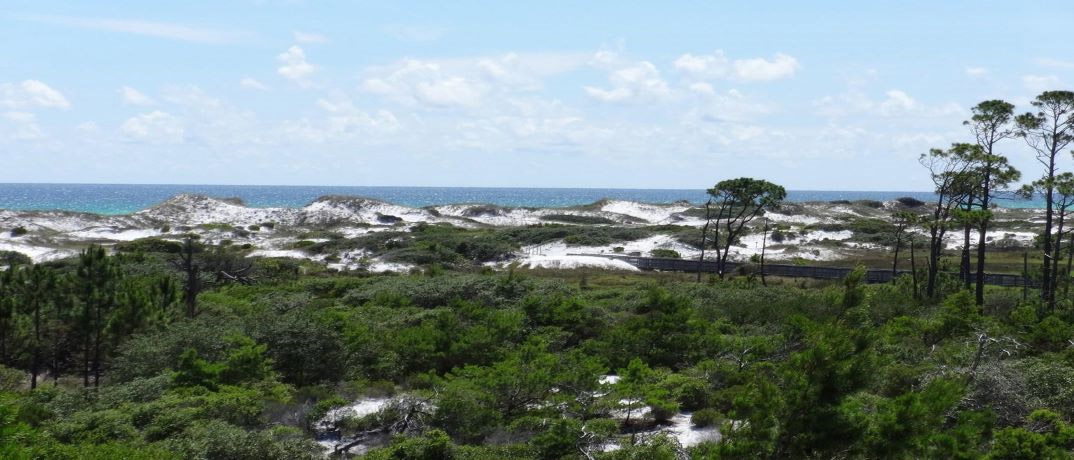 This park offers so much beauty, you almost have to see it to believe it. Sitting to the West end of 30A and known as "The Crown Jewel of the Panhandle," Topsail Hill Preserve Park offers visitors more than three miles of pristine beaches with glowing white sand  and emerald green waters , plus five rare coastal dune lakes. It has one of the most diverse ecosystems of all Florida State Parks, plus a small amphitheater and a rich history (and imprints) of Native American history.
Eden Gardens State Park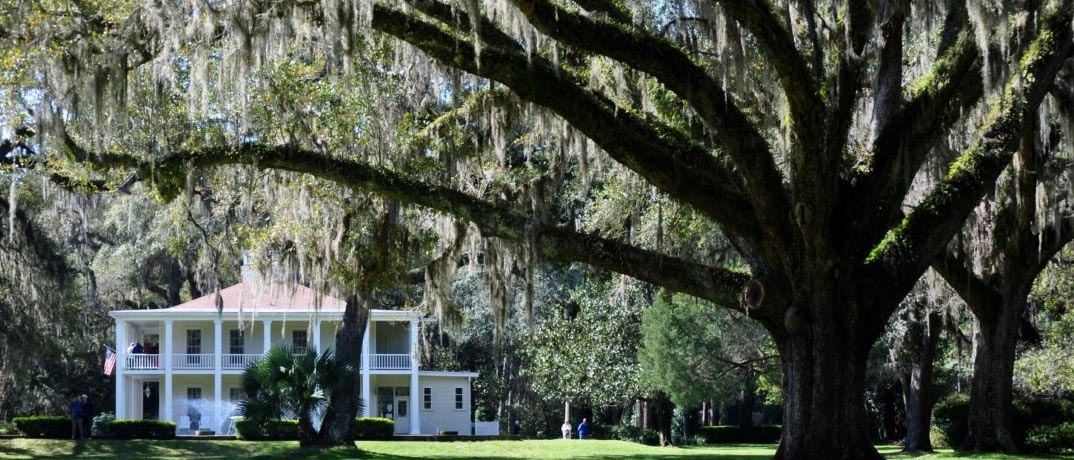 A visual delight is what you'll experience at Eden Gardens State Park. At first glance, moss-covered oak trees, lush grass, and flowers never-ending will capture your attention, but you can't miss the panoramic views of Tucker Bayou on the trails and the historic Wesley House that offers a picturesque backdrop to a wedding or picnic. This dreamy and magical park is also home to tended rose gardens, a butterfly garden and a reflection pond. Take a step into an earlier era when you visit this 161-acre park just North of Seaside and Seagrove.
Deer Lake State Park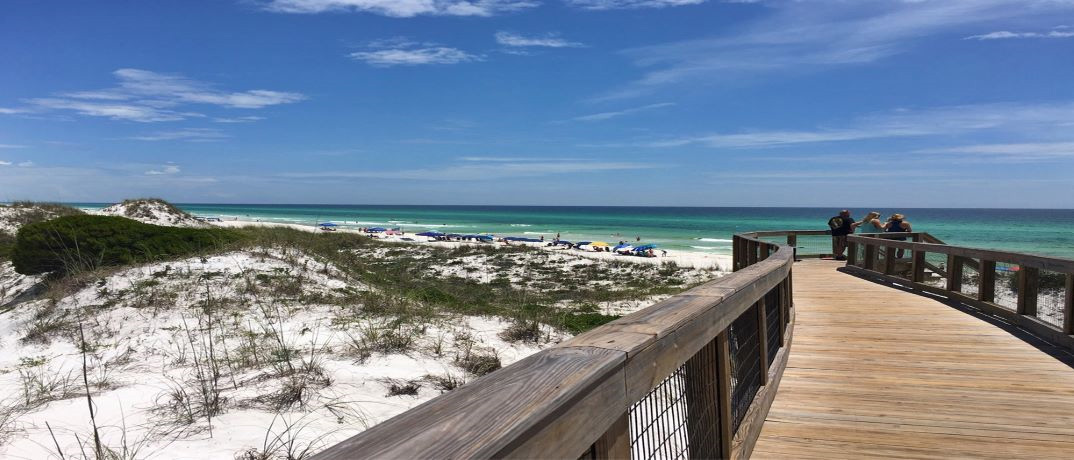 Tucked along Scenic 30A, just East of Camp Creek Lake and West of WaterSound, this 2,000-acre park invites goers to walk along ancient sand dunes, hike one of the two easily-accessible trails to the North end of the park, or discover the natural wonder and what the park was named for: a rare coastal dune lake that empties into Gulf of Mexico. Pack a picnic, and discover Florida's diverse ecosystems at this stunning state park.
Camp Helen State Park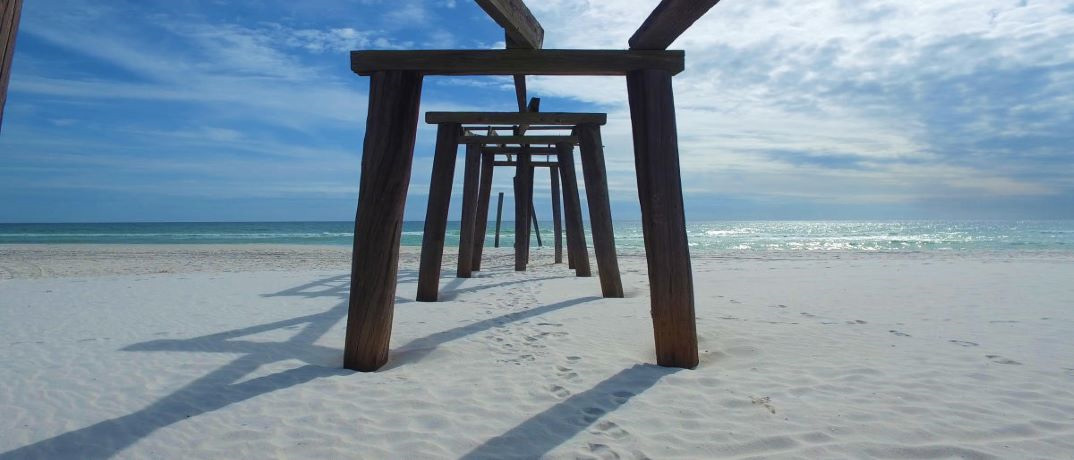 This natural beauty is surrounded by water on three sides, so if you're looking for a park with a lot of opportunities in, on, or around water, this is your spot. Lake Powell, a rare coastal dune lake sits to the East, a salt marsh to the West, and the Gulf of Mexico to the South. A bike trail winds through this unique park to the North, and kayaking, canoeing, swimming, fishing, and beaching, can all be enjoyed among nature's artistry at Camp Helen State Park. Park visitors can also partake in history tours offered the first Saturday of each month.
Staying in 30A Rentals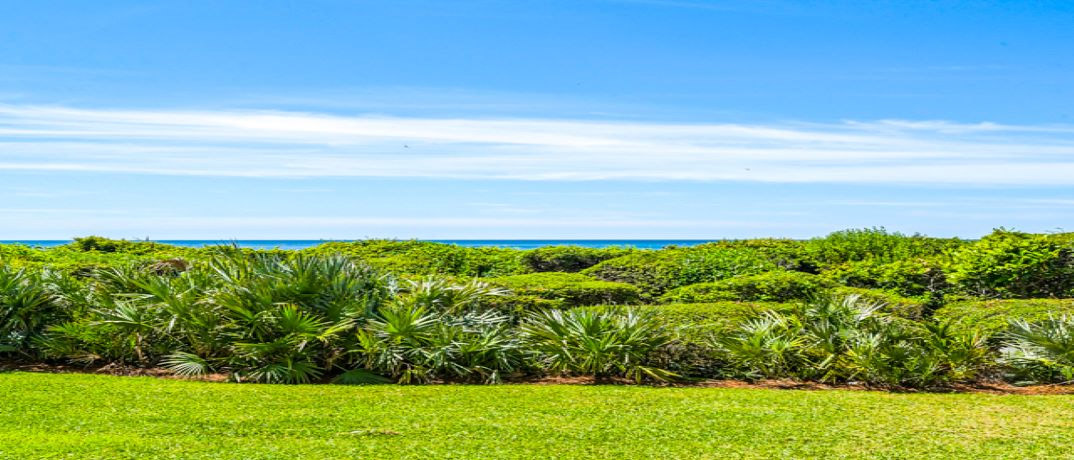 Explore the beauty of 30A and the vastness of the area's ecosystems through the eyes of nature at one of these Florida state parks, just minutes from your 30A vacation rental. Browse rentals and book your next stay on the Emerald Coast with Condo-World!