Immerse yourself in the grand history of the historic Wesley House at Eden Gardens State Park. Come back to a time when life was simple, and the furniture was grand. So grand in fact, it's the second largest collection of Louis XVI furniture in the United States.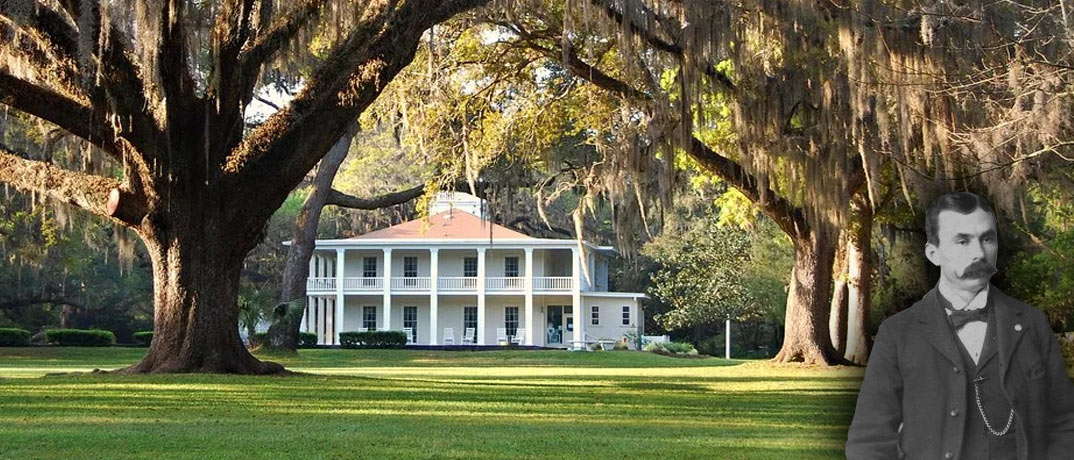 History
This extensive collection of antiques dates back to 1790 through the late 1800s. Originally owned by the Wesley's, a wealthy Florida timber family, William Henry Wesley built the home in 1897 with native yellow pine. Ms. Lois Genevieve Maxon, a former New York reporter, purchased the Wesley home in 1963, pouring in a million dollars to renovate it. When she purchased the home along with 10.5 acres for $12,500, she remarked she had "found her Eden." On Christmas Eve 1968, she gifted the Wesley House to the Florida Park Service. This 1897 mansion is the centerpiece of Eden State Park and has been beautifully restored to an antebellum plantation home with its two-stories, elegant white columns and wrap around porch.
It still has its original yellow heart pine siding, floors, interior molding, and 95 percent of its original glass pocket windows. The grandeur of the estate is complete with formal gardens including the Rose Garden with winding brick pathways and statuary, and an azalea garden thriving beneath old live oak trees. A reflection pond focuses your attention to the beautiful grand lawn, while the Hidden Garden can be seen along the nature trail with a bronze statue and plenty of camellias. Surrounded in moss-draped live oak trees with lush cultivated gardens, it's the perfect scenic spot to wander through the gardens, bring a picnic, or even go fishing off the dock in Tucker Bayou.
Tours
Guided Wesley House tours are available every hour daily from 10 a.m. to 3 p.m. Thursday through Monday; costs of the tours are $4 per adult and $2 per child under 12. Photos are not allowed inside the home, but are welcome outside on the porches and throughout the grounds. Tours run approximately 30-45 minutes with an experienced guide.
Eden Gardens State Park, located at 181 Eden Gardens Road, Santa Rosa Beach, FL, is a historic site located in Point Washington, on 163 acres of land that was a part of the Wesley family's homestead. The park has several picnic tables and benches to enjoy the view of Tucker Bayou off the southeastern corner of the Choctawatchee Bay where you can watch the mullet jump or even fish for a bit. Bring your own canoe or kayak to enjoy the bayou, bay and Intracoastal Waterway. Eden Gardens State Park also has one mile of hiking trails, with a Living Shoreline trail that highlights certain trees. Detailed trail maps are available at the park office or online before your visit.
Seagrove Beach Rentals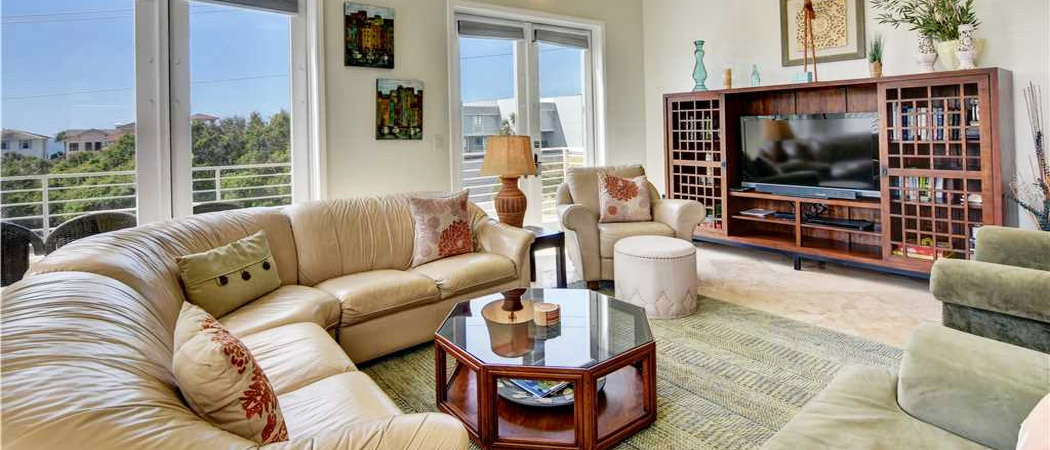 You, too, can find your Eden when you visit 30A. Stay in a beautiful vacation rental in nearby Seagrove Beach and enjoy the emerald waters of the Gulf. Seagrove Beach is just 10 minutes away – a straight drive on S County Highway 395. Book your vacation rental with Condo-World today and get into vacation mode.