Welcome to the beach! Grab the sunscreen, pack some snacks, and join us during one of the most festive times along the Emerald Coast. If you're visiting Destin, 30A or Panama City Beach for your 4th of July summer beach vacation, and wondering if there are any 4th of July events, have no fear! There's no lack of energy, entertainment, delectable dining or fireworks during this time of year! Fill your Fourth of July beach vacation with these fun-filled and family-friendly Destin, 30A or PCB events!
Destin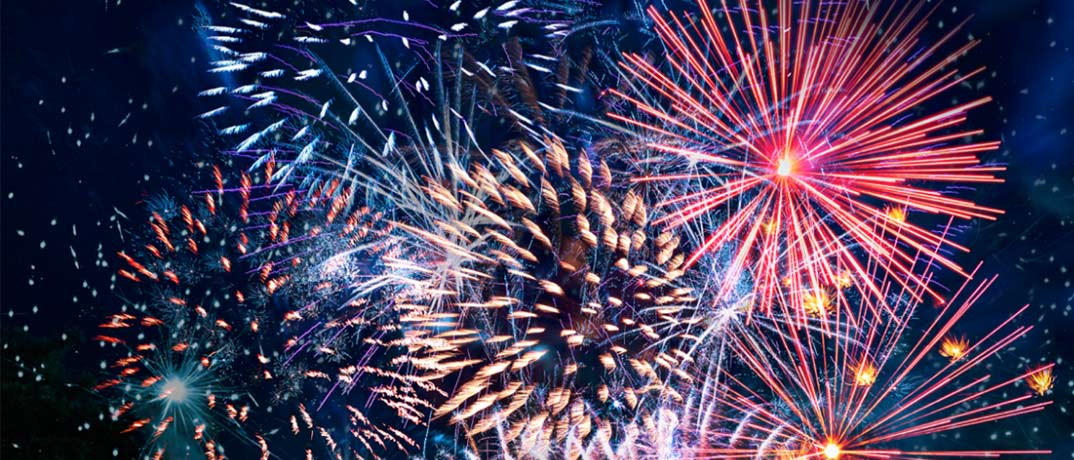 Planning your itinerary for Destin, Florida, 4th of July vacation? Check out these fun activities and best places in Destin to watch fireworks!
2021 Smoke on the Coast BBQ & Fireworks Festival
The 10th Annual Smoke on the Coast BBQ and Fireworks Festival is July 3rd at Destin Commons, and is a must-do for anyone visiting Destin for the 4th of July! Family entertainment and live music kicks of at 5PM, then at 5:30PM, BBQ aficionados can enjoy $1 samples from 18 area restaurants and BBQ groups. Attendees can enjoy family fun activities and end the evening at 9:30 with an Independence Day firework extravaganza!
4th of July Destin Fireworks Sunset Dinner Cruise
Don't miss the ultimate Destin 4th of July celebration on the water as you cruise into the sunset, enjoy coastal cuisines, dance to live music, and end the night with a spectacular fireworks show on board the 125' SOLARIS yacht featuring three decks of fun including the open air sky deck.
4th of July Celebration at HarborWalk Village
If you're looking for the ultimate place to watch fireworks in Destin for 4th of July, then look no further. HarborWalk Village is the ideal location to catch festive fireworks over the Destin Harbor, plus guests can enjoy an evening of fun, activities and live music. Celebrate Independence Day with live music by The Manley Hero from 7-9PM, then catch the fireworks over the Destin Harbor at 9PM followed by fire spinning at 9:30PM.
Red, White & Baytowne
If you're staying east of Destin in Miramar Beach for the 4th of July, then the Red, White and Baytowne celebration is perfect for you! Beginning at 7PM at The Village of Baytowne Wharf at Sandestin Golf and Beach Resort, visitors can enjoy lawn games, inflatables, kids crafts, and face painting. At 7PM, enjoy LIVE music on the Events Plaza Stage followed by a fireworks display that will light up the night sky at 9:15PM.
30A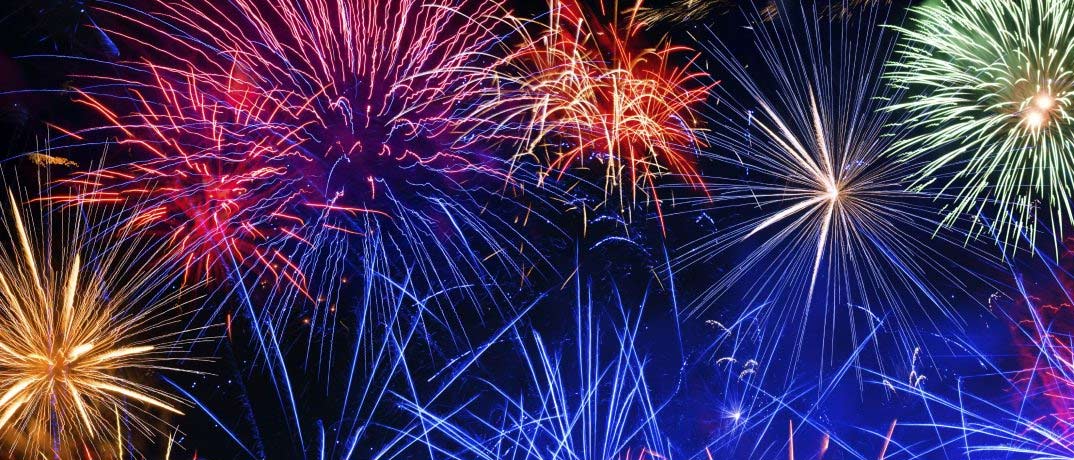 Independence Day is not only a national holiday along 30A, it's also a day (or days) full of family-friendly events deep-rooted in tradition. Here are some of the "don't miss" 4th of July events happening along 30A.
Rosemary Beach
If you're looking for a full day of family-friendly activities, Rosemary Beach might be your best bet. Start bright and early with a Bike Decoration Contest & Breakfast at 7:30AM followed by a Bike Parade throughout the Town Center at 8:30AM. Families can enjoy an old-fashioned family field day featuring sack races, water balloon toss, games, prizes and more at 9AM. Later, rock to the sounds of the decades with live music from 6 to 8:45PM, followed by a star-spangled fireworks display over the beach at 9PM.
Seaside
Kick off your Independence Day celebration at the South Walton 4th of July Parade starting at 9AM. The reverse parade Central Square block party starts at 9AM. Later that evening, enjoy live music from 4PM to 8PM. Finish the evening off at 8:30PM with a fireworks show over the Gulf of Mexico!
Panama City Beach

If you're visiting Panama City Beach for 4th of July, then you're in for a fun-filled week with multiple nights of spectacular fireworks, and many more Independence Day activities! Panama City Beach will present visitors with spectacular views to experience its magical displays from a variety of different locations – ranging from resorts to waterfront restaurants.
Freedom Rocks! Fireworks
Come early and dine at any Freedom Rocks participating waterfront restaurants, rock a spot with the glorious sunset-washed-colors painting the skies above the Grand Lagoon Bridge. Or bring your chair/blanket to the green grassy lawn at Treasure Island Marina. The Fireworks show for all to see begins with a choreographed music simulcast on the Kickin' 103.5 FM app for all to hear! Fireworks begin at 8:45PM
Star Spangled Spectacular
Celebrate the 4th of July in Panama City Beach with the largest fireworks display on the Gulf Coast as Fireworks are fired from the Russell-Fields City Pier and the M.B. Miller County Pier starting at 9PM.
Stay and Play for a Real Fun Fourth of July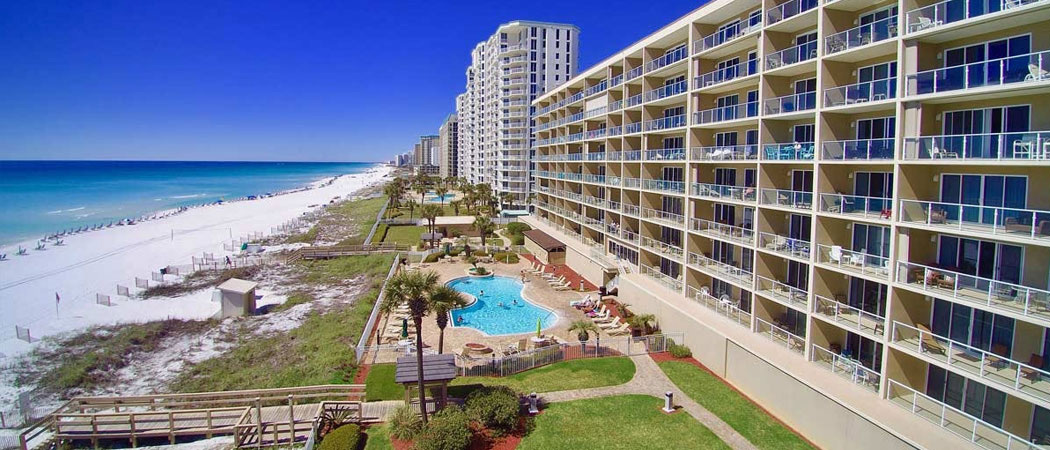 If you're looking to stay steps away from all of the festivities, fireworks, and fun that the Emerald Coast has to offer this Fourth of July, then Condo-World is the perfect place to look and book your family friendly and luxury condos in Panama City Beach, South Walton and 30A, and Destin! From the beautiful beaches to some of the world's best activities and events, condo rentals by Condo-World will perfect your July Fourth stay with plenty of amenities, ideal locations, and much more! It's your world to play. Choose our world to stay!