Feel the thunder when Panama City Beach roars to life this Spring! Listen to the beautiful sound of engines revving with tires rolling at Thunder Beach Motorcycle Rally. Known as the "Most Biker Friendly Free Rally in the United States," Thunder Beach Spring Rally brings biker enthusiasts from all over at one of the most beautiful times of the year to this beautiful, breathtaking peninsula! It's easy to see why when you ride along the spectacular coastline of powdery white sand and emerald and turquoise waters.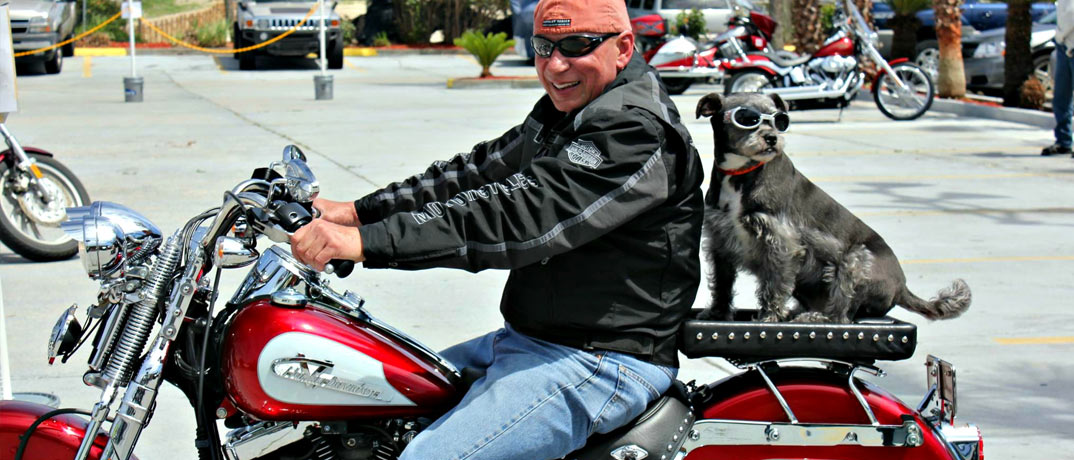 Get in on Thunder Beach Spring Rally 2022 taking place April 27 – May 1, 2022. Join bikers, vendors and exhibitors from around the country to share stories, listen to great bands and experience exciting, live entertainment. Thunder Beach Bike Rally offers great roads to ride, beautiful beaches, multiple destinations and attractions. Many who return year after year say it's a special time to re-connect with friends from all over the south and other states as well.
This year's Thunder Beach Rally, April 27 – May 1, features more than 200 vendors and exhibitors, a bike parade, beauty pageants, poker runs, live music, motorcycle stunt shows, tattoo contests, bike shows with category judging and much more. You can experience bike week happenings at multiple venues throughout the area and will be in good company with approximately 60,000 biking enthusiasts at the beach! And, of course, there are custom bikes everywhere—rat bikes, space-ship type bikes, and favorites – the "Old School Cool" bikes! Both Harley Davidson and Indian/Polaris usually have some great demo rides.
Concert and Entertainment Venues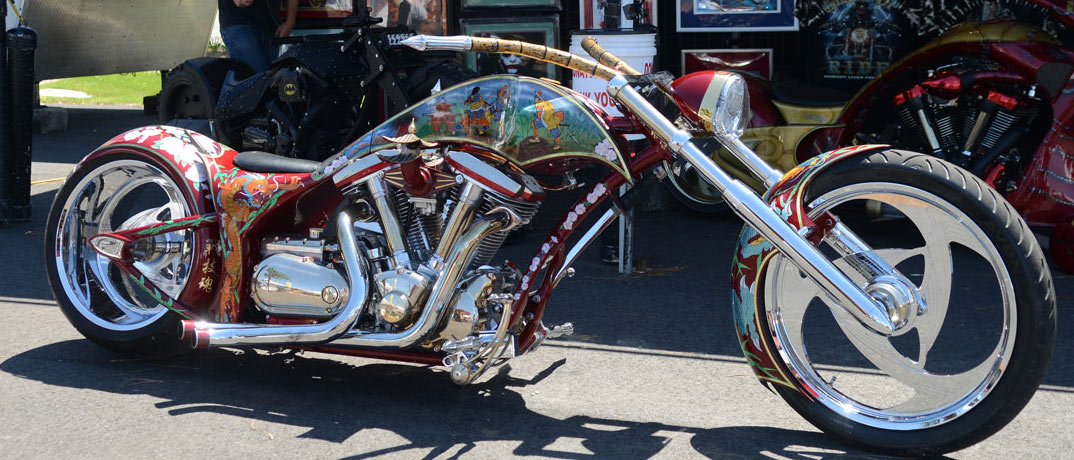 Spring 2022 Concert Series
The Spring 2022 Concert Series has some big names performing live during the weekend long event. Concerts will be held at Frank Brown Park. VIP and General Admission tickets are available. Ticket prices start at $180 for 3-day passes for General Admission.
Thursday, April 28 – Travis Tritt and Kentucky Headhunters
Friday, April 29 – Ted Nugent and Struggle Jennings
Saturday, April 30 – Kid Rock and Colt Ford
Official "Partner" Venues include:
Hammerhead Fred's (9 a.m.-11 p.m. Thurs.-Sat.; 9 a.m.-1 p.m. Sun.)
Sharky's Beach Club (9 a.m.-11 p.m. Thurs.-Sat;. 9 a.m.-1 p.m. Sun.)
All Thunder Beach® official venues have no admission charges and plenty of free parking. Hours indicate when vendors are operational, but restaurants/bars may be open later.
Frank Brown Park
Frank Brown Park "Bikes Only" venue is Thunder Beach's largest and is a virtual biker shopping paradise! This is where you'll find the most expansive layout of exhibits, bike builders, official Thunder Beach® merchandise and vendors including:
Avon Grips
Iron Braid
Race Pro
RC Components
Renegade Wheels
HHI (Hawg Halters Inc)
V8 Choppers
Wide Open Customs
Cycle Solutions
Custom Dynamics
Ultimate Seats
Tennessee Leather
Chaps & Bags
Geico Motorcycle Insurance
Jennifer's Web
F4 Custom Windshields
Chubby Cups
Leon Leather
Randy's Cycle Shack
48 Customs
Stop by the expanded Thunder Beach® Saloon for a cold-one and enjoy live music daily. Also, be sure to see Tim Dyson's Freestyle Moto-X stunt shows 3 times daily! There is music, daily, in the Thunder Beach Saloon, located under the large tent in the middle of the venue. Here you'll find a place to sit while you eat and find all your favorite libations.
A free Concert Series is held at the Frank Brown Park Main Stage – Thursday, Friday and Saturday evenings (7-11 p.m.).
Frank Brown Park
16200 Panama City Beach Parkway (U.S. Hwy. 98)
Panama City Beach, Fla. 32413
Thunder Beach Events
For the full event schedule, including poker runs, Miss and Ms. Thunder Beach contests, Kick Start party, concerts and Sgt. Kevin Night Memorial Bike Parade, visit the Thunder Beach website.
Other East Coast Motorcycle 2022 Rallies
Visit the Myrtle Beach Bike Week May 13th through May 22nd.
Visit the Myrtle Beach Fall Rally September 26th through October 2nd.
Come back in the fall for the Thunder Beach Autumn Rally October 19th through October 23rd.
Condos for Thunder Beach
When you're not revving and riding or checking out the thousands of other bikes at multiple venues, Condo-World offers locations along Panama City Beach that put you close to the rally's largest events and entertainment.
Calypso Resort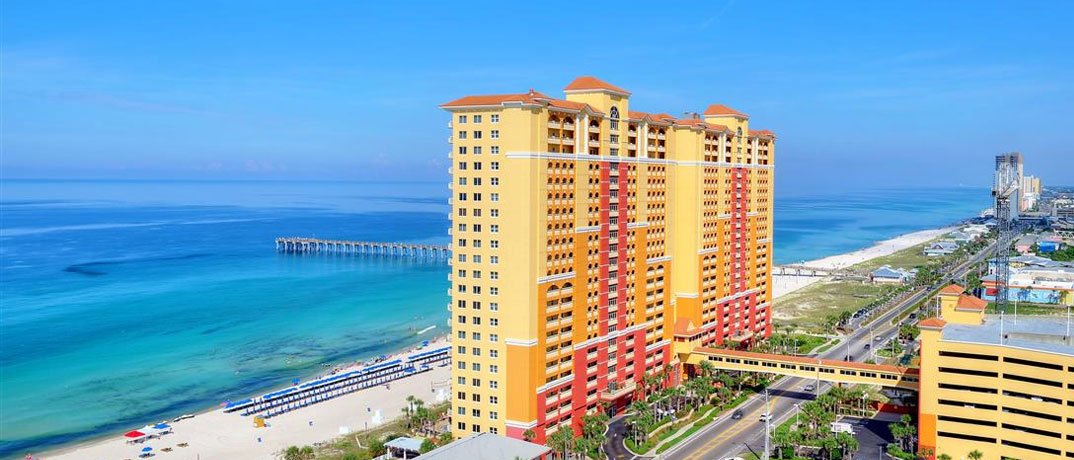 Park your bike at Calypso Resort, a gulf front location with captivating views of the Gulf of Mexico's emerald waters and white sand beaches. You can quiet down in your private oasis at Condo-World's Calypso Resort with a spacious one-bedroom, one-bedroom with bunk area, two-bedroom, two -bedroom with bunk area, and three-bedroom and, oh, a spacious private balcony where you have the best seats to watch the sunset.
Aqua Resort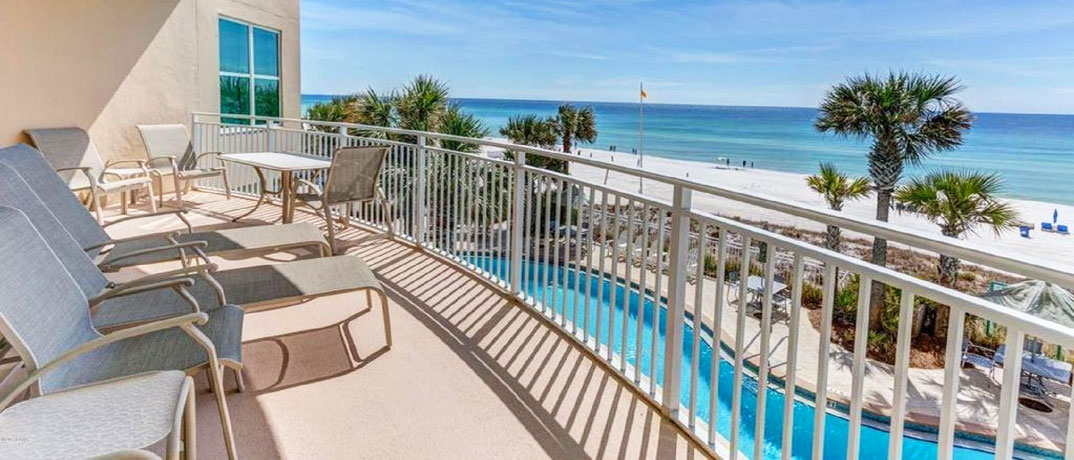 When it's time to leave the crowd, a little luxury, elegance and beauty await at Aqua Beach Resort. At 22 stories high, this resort offers stunning million-dollar, panoramic views of the Gulf of Mexico. Experience sugar-white sand beaches with gorgeous emerald-green waters and also a birds-eye view of the natural beauty of the Panama City Beach area. With premium designed and appointed one-, two-, and three-bedroom condos with terraces, Aqua Resort is the perfect upscale property for your stay at Thunder Beach!
Event Summary
Name
​
Thunder Beach Spring Rally
Location
​
Frank Brown Park

,

16200 Panama City Beach Pkwy

,

Panama City Beach

,

FL

-

32413
Start Date
End Date
Description
Feel the thunder when Panama City Beach roars to life this Spring! Listen to the beautiful sound of engines revving with tires rolling at Thunder Beach Motorcycle Rally.