Automotive enthusiasts will unite at the 2021 Emerald Coast Cruizin' Spring Car Show and Rally happening March 11-13, 2021 in Panama City Beach, FL. As the South's best blast from the past, this family fun event feature thousands of classic cars, hot rods, custom cars and trucks at Aaron Bessant Park, just across from Pier Park.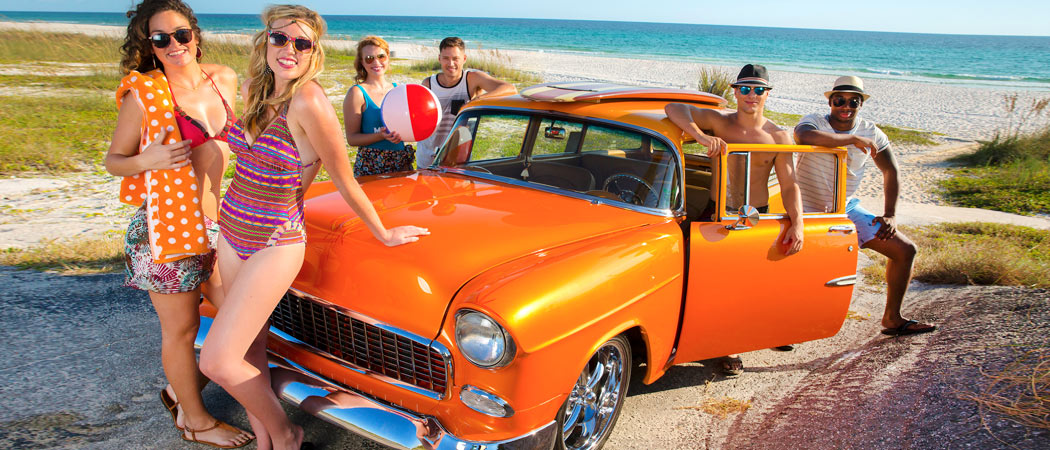 Emerald Coast Cruizin' 2021 will feature parties, live music, vendors, food, a car auction, and of course, three days of really cool cars. Vehicle registration is happening now, then Wednesday, March 4th begins block parties and shows.
Live music from special guests Todd Allen Heredeen and "Tommy Townsend and his Band" can be enjoyed on Friday, March 12th and Saturday March 13th, as well as other live music throughout the event. Attendees at this Emerald Coast car show will also have the chance to meet and greet Scott Innes, the voice of Scooby Doo, Shaggy, and other characters.
Vehicle registration for the Emerald Coast Cruizin' car show is open, and car lovers who are interested in attending but not registering a car, can purchase 1-day or 3-day tickets.
Condos Near Emerald Coast Cruizin'
Stay close to the action at one of these nearby Panama City Beach resorts.
Calypso Resort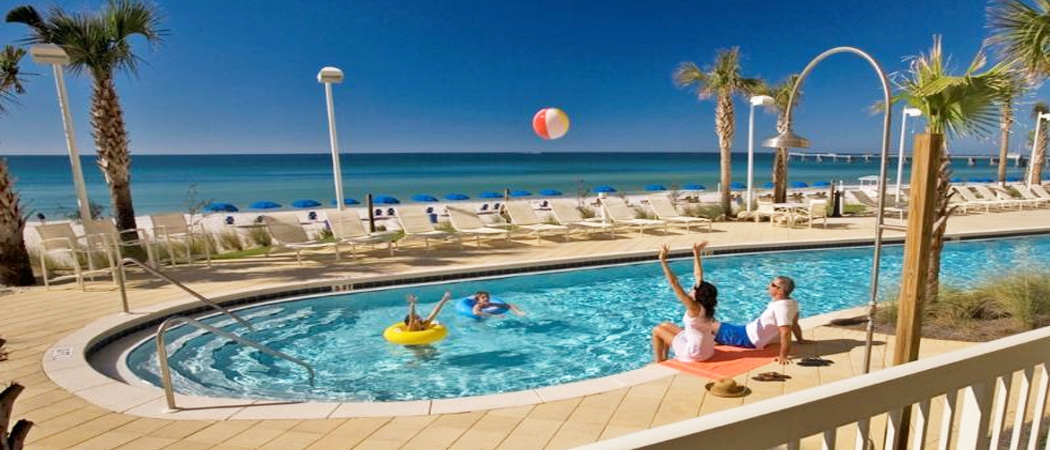 This exclusive, Gulf-front resort just minutes from Aaron Bessant Park where all the Emerald Coast Cruizin' action will take place offers 1, 2, and 3-bedroom condos with captivating views of the Gulf of Mexico's emerald waters and sugar-white sand beaches. After a long day of live music, cars, and fun, this private oasis at Condo-World's Calypso Resort in Panama City Beach, FL will be the perfect place to relax with lush furnishings, a family-friendly and fully-equipped kitchen, spacious private balcony, and some of the Gulf Coast's very best sunsets.
Aqua Beach Resort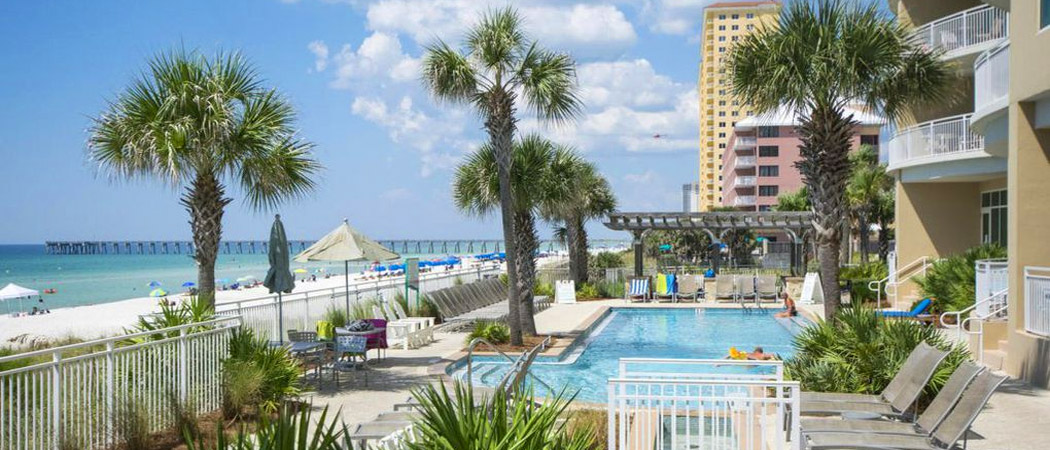 Surround yourself with beauty and enjoy stunning, million-dollar, panoramic views of the Gulf of Mexico after long days of cars, live music, and parties. This 22 story high-rise condo offers not only majestic Gulf views, but also a birds-eye view of the natural beauty of the Panama City Beach area. With premium-designed 1, 2, and 3-bedroom condos with terraces, Aqua Beach Resort is the perfect upscale property for families, couples and groups. Wind down after an exciting day of hot rods and classic cars at this Panama City Beach resort that conveniently sits next to Pier Park, just across from Aaron Bessant Park, where all the car action takes place during Emerald Coast Cruizin' 2021.
Event Summary
Name
​
Emerald Coast Cruizin' Spring Rally
Location
​
Aaron Bessant Park

,

500 West Park Dr

,

Panama City Beach

,

Florida

-

32415
Start Date
End Date
Description
The Emerald Coast Cruizin' Spring Rally is the best place to get your motor running. Come see the best in classic cars at this car show. All vehicles before 1990 qualify to be entered with some exceptions for post-1990.
Tickets