A steaming, piping hot cup of coffee, the sun shining warmly on your face, the gentle ocean breeze rustling through the trees, the sense of peace and tranquility surrounding you—it feels like a Sunday on 30A.
What to do on this lazy morning? Why not spend some time antique shopping along 30A? I don't know about you, but one of my most favorite things to do on vacation is to bring something back home that reminds me of my trip. Why not find a beautiful antique souvenir that you can enjoy forever? You've come to the right place. All along the scenic, serene, Gulf-front 30A, our picture-perfect postcard beachfront towns are scattered with antiques from all around the world. Why not grab some girlfriends and spend some time hunting for that one-of-a-kind antique treasure on a fabulous Sunday Funday?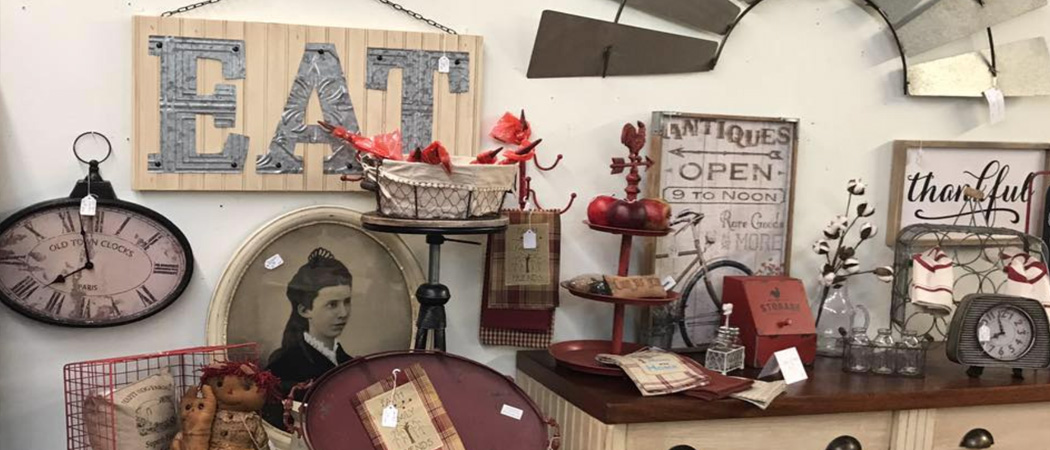 Smith's Antique Mall
Start your journey in Miramar Beach, only 15 minutes from Destin, where one of the largest indoor antique malls is located. Smith's Antiques and Interiors Market boasts a massive 25,000 square feet of space and houses more than 90 vetted antique dealers, each with their own design focus and style. 24 years and counting, Smith's Antiques has gained such accolades such as "Best in Destin," and "Best on the Emerald Coast" by readers of Emerald Coast Magazine. Southern Ladies Journal, Country Living, and Southern Accents Magazine have also touted its recognition. Strolling through Smith's Antiques is a pleasant experience whether you're looking for that special souvenir, a unique gift, or even a fabulous piece of antique furniture. Smith's Antique Mall is located at 12500 US Highway 98 W, Miramar Beach, Florida.
Antiques on Holiday
For a smaller, more intimate experience; there's Antiques on Holiday, which is right behind Smith's Antiques. They offer an eclectic mix of collectibles as well as museum-quality pieces, all housed in about 11,000 square feet with about 19 different vendors from all across the globe. Many people say it's like walking into a museum, as it offers everything from Greek statues to large rare pieces of antique furniture. Antiques on Holiday is located at 105 N. Holiday Rd., Miramar Beach, Florida.
Kitchen Garden Books
Next, check out Grayton Beach, a funky little beach town for antiquing at Days Gone By. Not to be missed is the charming Kitchen Garden Books, a vintage book and antique shop where you can find treasured books on cooking and gardening dating all the way back to pre-World War I.
Days Gone By is located at 2260 County Road 30A, Santa Rosa Beach, Florida. Kitchen Garden Books is located at 24357 US Highway 331 S, Santa Rosa Beach, Florida.
Tracery Interiors
And last but not least, Rosemary Beach's Tracery Interiors rounds out the list. Rosemary Beach has the nostalgic feel of a sleepy beach town with its casual but elegant air, and exudes a feeling of days gone-by. Tracery Interiors is a full-fledged interior design house that also carries antique furniture and exceptional accessories. Featured in Southern Living, Vanity Fair, and House Beautiful, you can't go wrong here when you're on the hunt for something truly unique and fabulous. Be sure to stop for lunch next door at La Crema, a yummy locals favorite featuring Spanish tapas, some of which are inspired by chocolate! Tracery Interiors is located at 38 Main Street, Rosemary Beach, Florida.
30A Beach Rentals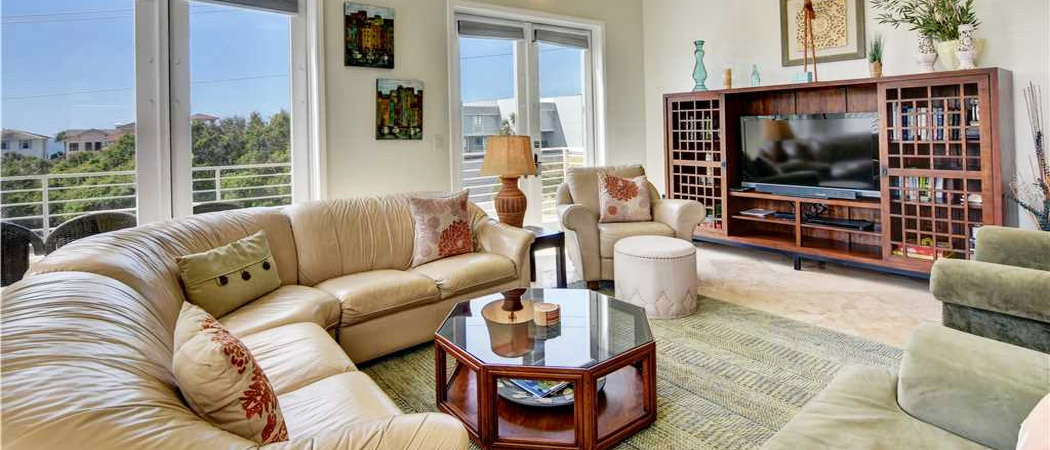 You might come across some of the best old treasures and run out of space in the trunk. This is no problem if you're staying in a vacation rental along 30A. Stop off at the rental and drop off your haul, then get out and continue shopping! Book your 30A rental with Condo-World.