Let's Go, H2O: A Crown Reef Resort Myrtle Beach Review
When I'm on vacation, there is to be no work involved. That's a vacation, defined, after all, right? You take off work to go on vacation; you take leave from work. Which is why anything that resembles work, like trying to find something for my family to do (rain or shine, summer or winter) while I'm on vacation, isn't part of my itinerary. It was a relief to find Crown Reef Resort and Waterpark, an oceanfront resort that has it all onsite the beautiful property that's located on the most southern end of Myrtle Beach. With Waterpark in the name, it's a good indication that will be the centerpiece for our long weekend stay.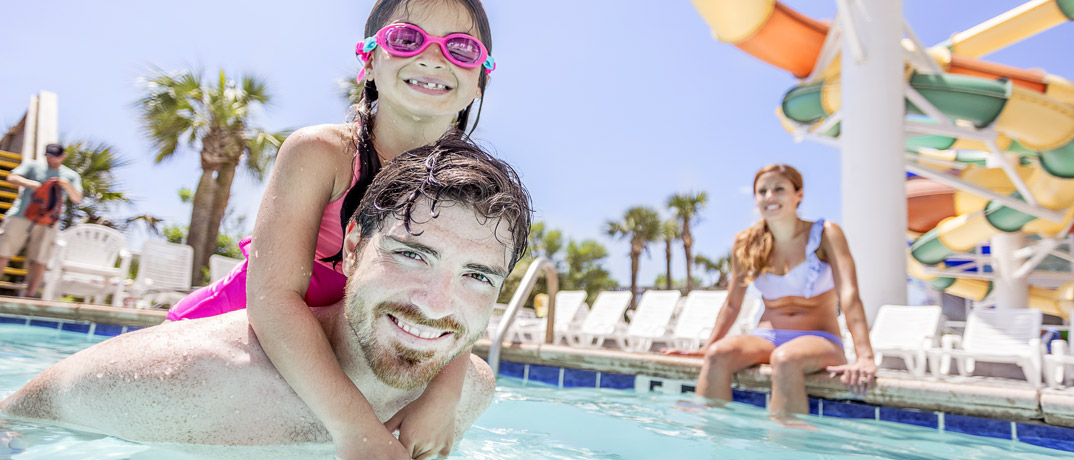 Check-in is actually across Ocean Boulevard in Crown Reef's huge convention facility, where they can host weddings, business conferences and more. Head back toward the ocean for the parking garage and the main resort towers. Our suite was a spacious breath of fresh air. All of Crown Reef's 500 rooms were recently renovated, and it shows, with trendy furnishings and artwork, flat screens, airy colors, a full kitchen stocked with all the necessities, and a balcony that boasts an unbelievable view of the Atlantic. Pulling the curtains open to that view was all the Zen I needed.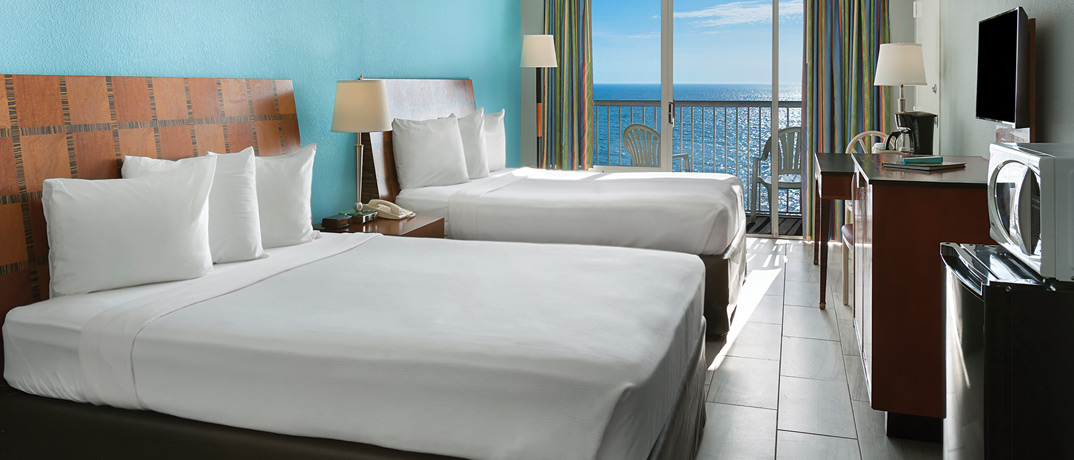 But to pacify my three sons' happiness, the waterpark was the sight they wanted to take in. It was a genius upgrade Crown Reef decided on in the resort's $7 million renovation a few years ago. The two-story waterpark in the south tower is open year-round, rain or shine, thanks to indoor covered entryways to the slides and large ground floor windows that can slide open to let in the summer breeze or sealed shut to keep the winter chill out. It's no wonder Crown Reef was named by USA Today's 10Best as one of the Best Hotels for Water Fun. My toddler loved ducking in and out of Salty's Splash House, where he could climb and hide in the Silly Sub, dodge the giant dump buckets hanging from atop the tiki-style tree house and giggle under the mushroom spraying a giant rain shower. He wasn't quite adventurous enough for the 8-foot-tall, 20-foot-long enclosed slide built for younger sliders; maybe next year.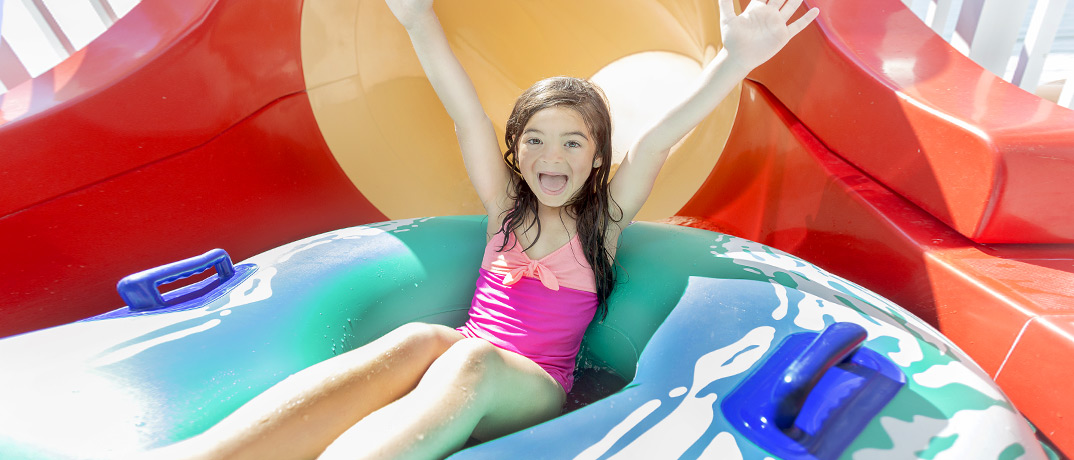 The two older boys, however, couldn't get enough of the 38-foot-tall enclosed Twister Body Slide that twists and turns in and out of the resort for more than 300 feet alongside the ocean. There's also the enclosed Explosion Tube Slide that sends you in a single or double tube from 38 feet above ground down a fast-paced 278-foot-long slide. The smiles were nonstop, from their workout of climbing the stairs to the start to the big splash at the finish. And the nice thing is, my toddler and I could watch them from one of the round tables laid out near Salty's Splash House.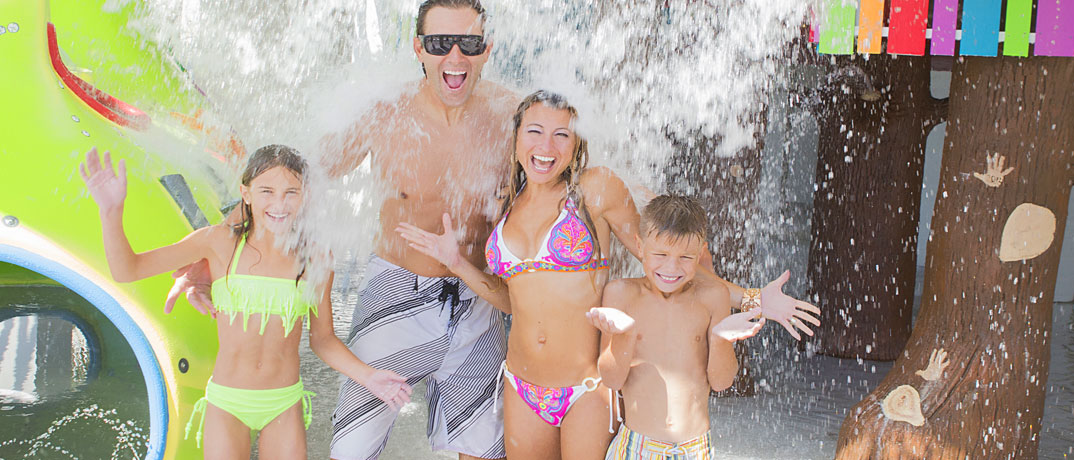 [Related: Myrtle Beach Resorts with Lazy River]
On a cool or rainy day, hit the heated indoor pool that's seasonally enclosed, along with adjacent hot tubs and a kiddie pool. More outdoor water amenities include the heated Island Pool, Bridge Pool, 575-foot Lazy River, and 10 indoor and outdoor whirlpools. And don't forget the beach that's only a few steps away – it's another year-round amenity that's all-natural, from riding the waves to building castles in the sand.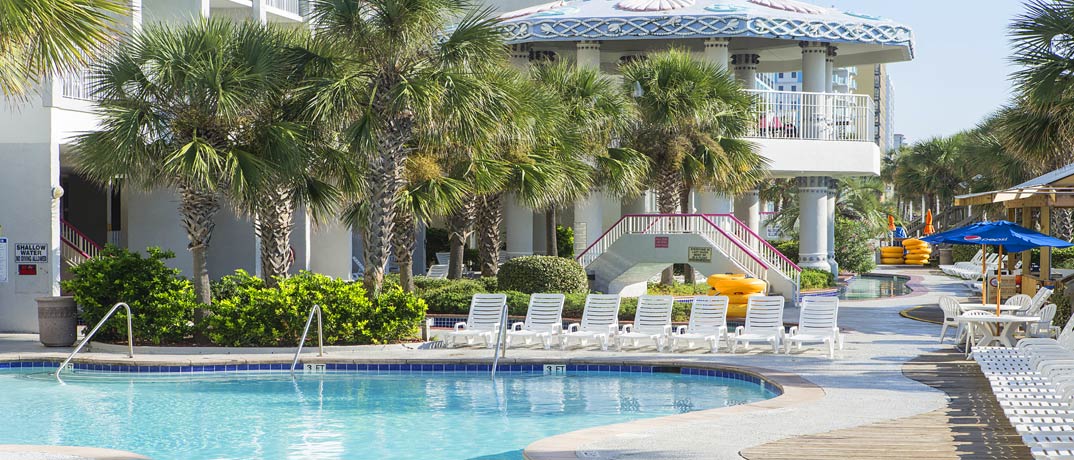 You can truly make a fun indoor day of it, with Crown Reef's new Town Center Dining, Entertainment and Fun Zone. The boys got their gaming fill at Game Zone, where both new and classic video games merge; loaded game cards can then be redeemed at The Winner's Circle for cute prizes! When you finally stop to eat, you don't have to go far. Grab a seat at Loco Gecko Beach Shak Restaurant, a casual space that serves up burgers, pizzas and salads indoors and out. Parents, if you need more energy for another round of climbing and sliding, stop by for a cup of joe at the Grab N' Go Grill & Coffee Bar, also within the Town Center.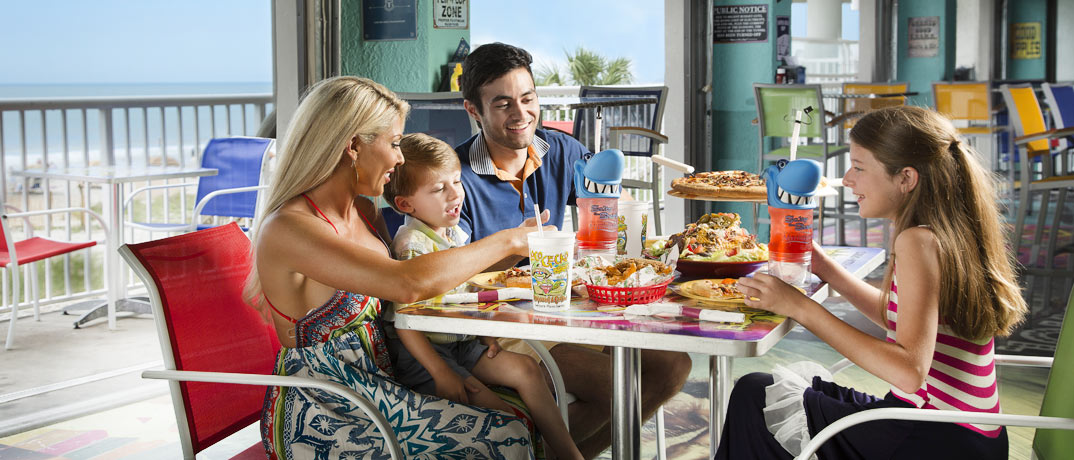 There's so much offered onsite at Crown Reef, you can practically leave the car in the parking garage your entire stay, but if you do want to explore other things to see, do and eat nearby, I suggest lunch or dinner next door at Damon's Grill, featuring fall-off-the-bone ribs and pretty oceanfront views from the dining room or upper level deck seating. A few blocks away, there's the Burroughs-Chapin Art Museum, which has a year-round schedule of groundbreaking art exhibits and kids' activities. And just a few minutes' drive west onto Farrow Parkway and you'll enter The Market Common, a cool cluster of boutiques, bars, restaurants, parks and a movie theater.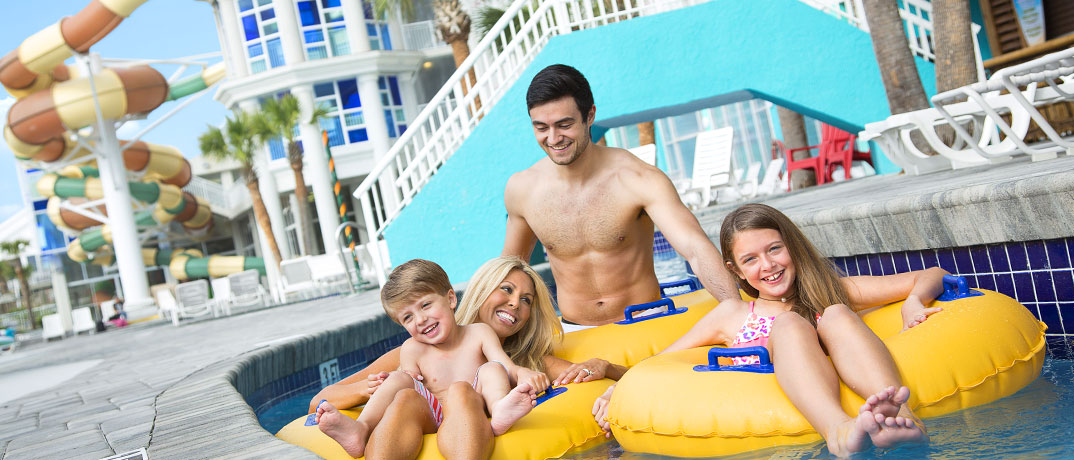 The takeaway from my Crown Reef resort review: there's no work involved in finding all-around happiness here for your family's getaway!
For more info or to book your Crown Reef vacation now, visit: www.condo-world.com/myrtle-beach-resorts/crown-reef