The best way to start your day is sitting down at some of the best spots to order breakfast in Myrtle Beach. There are endless options (nearly on every corner) for your morning meal, but we've collected what we think are where you'll find the best breakfast in Myrtle Beach while you're here on vacation.
Eggs Up Grill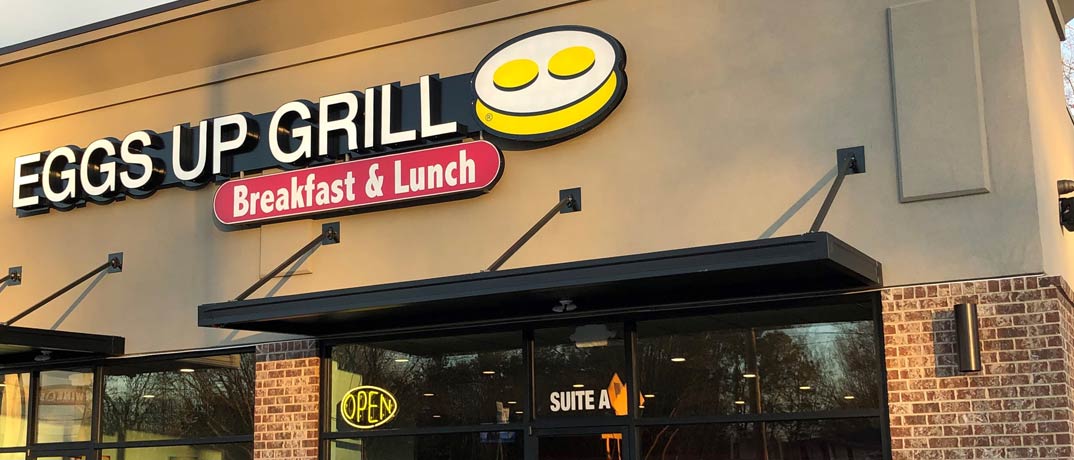 First opening its doors in 1997 in Pawleys Island, Eggs Up now fires up their grills at many locations on the Grand Strand, throughout the state and Southeastern U.S. Breakfast is served all day at each Eggs Up, from 6 a.m. to 2 p.m. You can expect all the breakfast classic platter, omelets and sandwiches, plus home fry bowls, sweet selections and a family bundle you can take out and bring home for a family of 4 or 6. They also have curbside delivery available.
Blueberry's Grill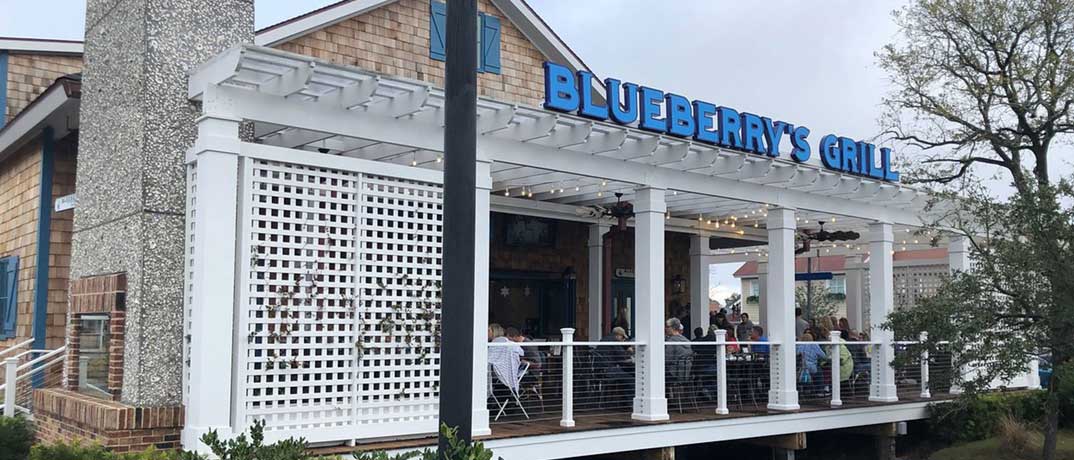 For breakfast in North Myrtle Beach and Myrtle Beach, a morning must-stop is Blueberry's Grill, where Chef Evi has put a creative spin on the breakfast classics. Opened in 2017, Blueberry's has been wowing locals and visitors with unique offerings like the Trio Kale Omelet, Granola & Chobani, Wild Smoked Salmon Croissant, a host of sweet treats, Benedicts, omelets, sandwiches and skillets. Hours are daily, 6 a.m. to 3 p.m.
Croissants Bistro & Bakery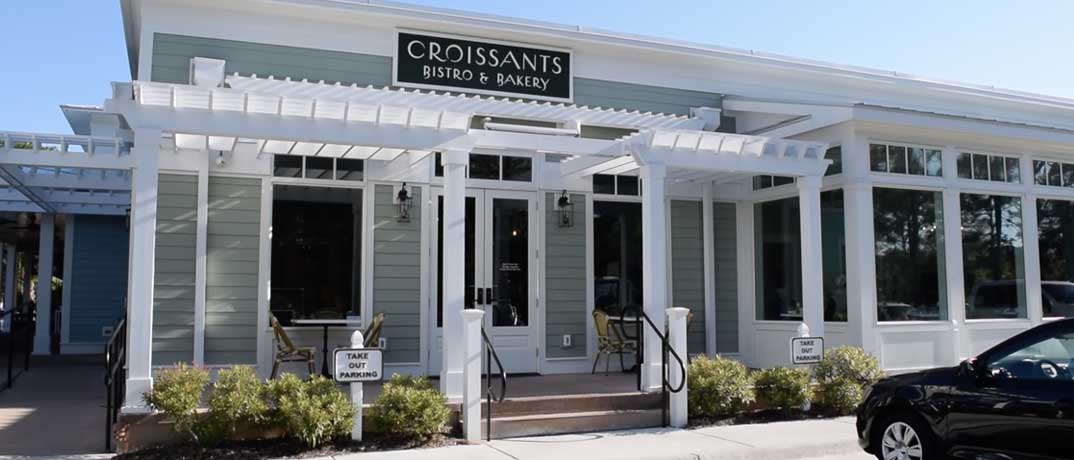 Croissants has been part of the Myrtle Beach community since 1995 and, unlike its name, is known for much more than croissants. Two Croissants locations serve up in-house freshly roasted coffee, homemade breakfast classics, smoothies, breakfast pastries and their infamous Bananas Foster French Toast.
Johnny D's Waffles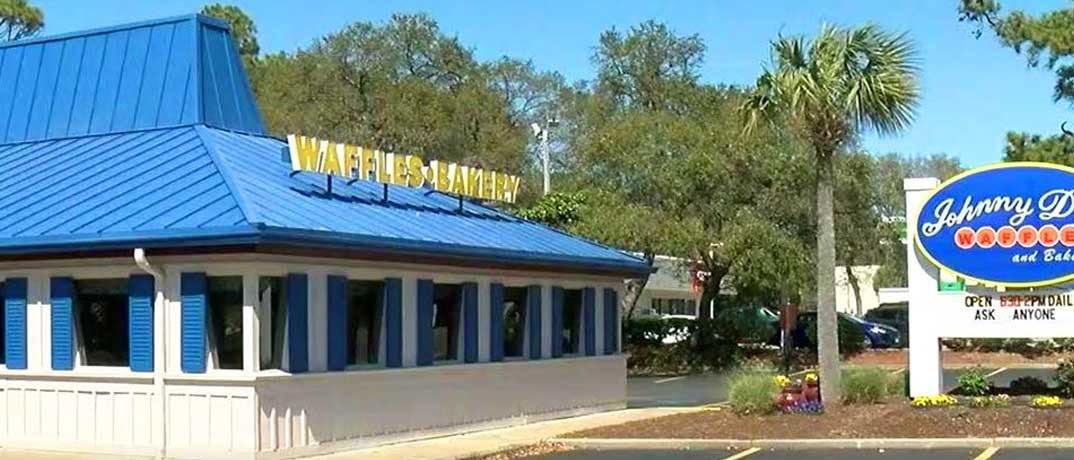 Award-winning Chef Jamie Daskalis kicks it up a notch for breakfast, without raising the prices. An Early Bird menu is available from 6:30 to 8:30 a.m., featuring $5 specials that include coffee or drink of your choice. The regular breakfast menu lists loads of omelets, egg combos, and, of course, a wide variety of homemade Belgian waffles. Plus, skillets, pancakes, sandwiches, healthy eats and more. Two locations are in Myrtle Beach and North Myrtle Beach.
Mammy's Kitchen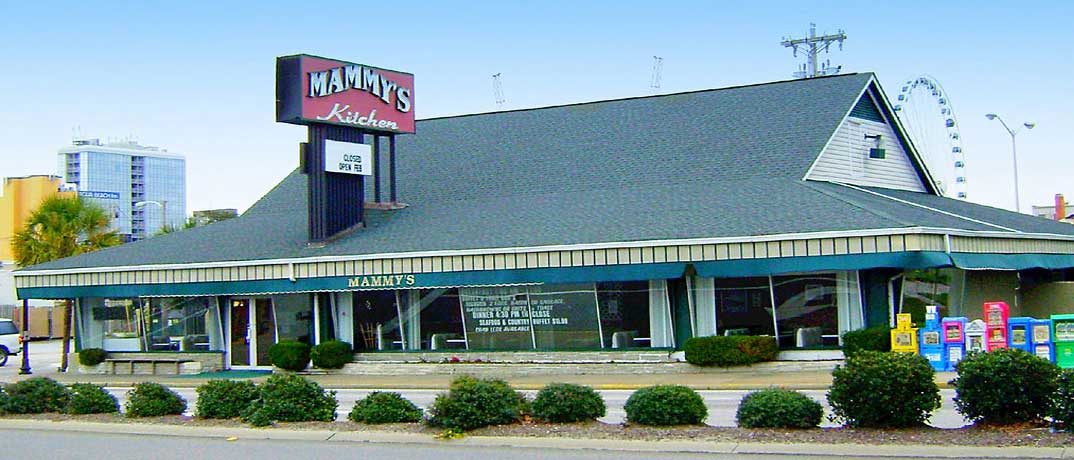 This has been a breakfast institution since 1953 at the corner of Joe White Ave. and Business 17. The best breakfast buffet in Myrtle Beach hasn't changed a whole lot of over the last 65-plus years – including the price – and that hasn't hurt business at all. Buffet offerings include eggs, bacon, grits, biscuits and gravy, corned beef hash, fresh fruit and more.
Golden Egg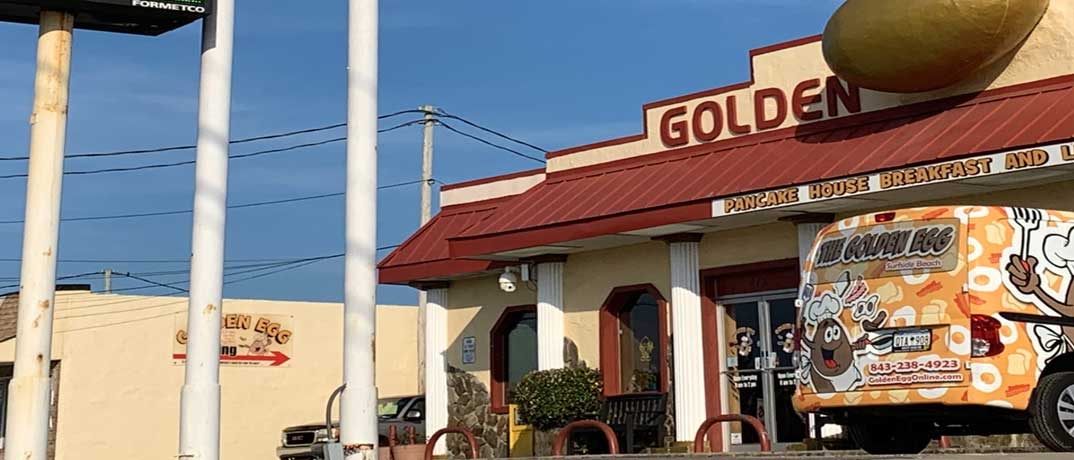 You can't miss the giant golden egg on the front of the building of this breakfast tradition, open for more than 20 years in Surfside Beach. Known for good quality food and service, Golden Egg has a menu of egg plates and house specialties, but the Golden Egg Special is king (three eggs with choice of waffle, two pancakes or French toast, grits or home fries, and bacon or sausage). There is also a list of Golden Egg Benedicts, fresh-made omelets and more.
National House of Pancakes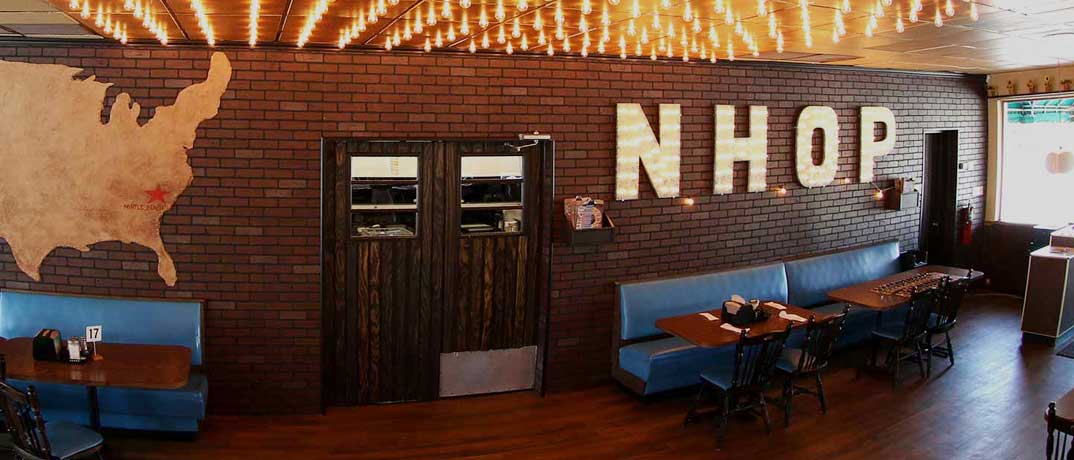 Although their pancakes are prime here, NHOP also serves up a hearty helping of other breakfast goodies, such as egg plates, omelets, waffles (including a red velvet waffle), biscuits, bagels and more. Open daily, 6 a.m. to 2 p.m.
Woodhaven Pancake House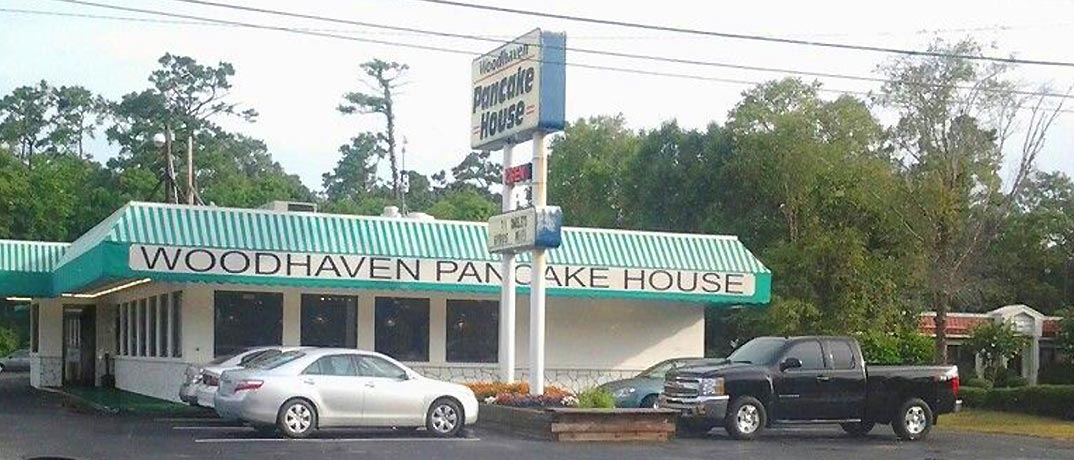 A locals' favorite since 1977, Woodhaven is known for its 71 signature omelets – and that's just the start of the menu. They also serve up all of your breakfast favorites and specialties. You'll definitely find something to your liking! Located on the south end of Myrtle Beach, Woodhaven's hours are daily, 7 a.m. to 1 p.m.
Crepe Creation Café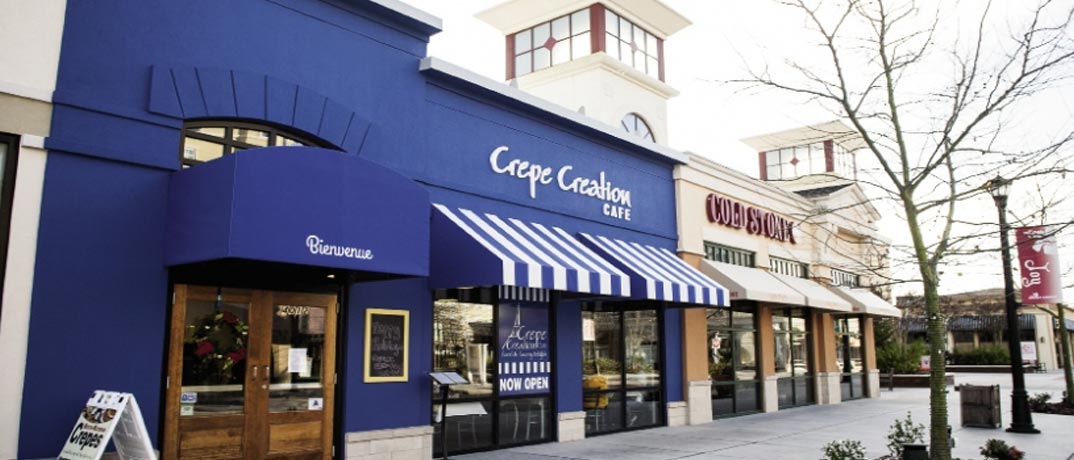 For a taste of Europe, this lovely corner spot in The Market Common a creative selection of crepes, as well as Belgian waffles, breakfast bowls, omelets, Benedicts, French toasts and egg plates. Breakfast is served from 8 a.m. to 2 p.m., but Crepe Creation is also open for lunch and dinner.
LuLu's Café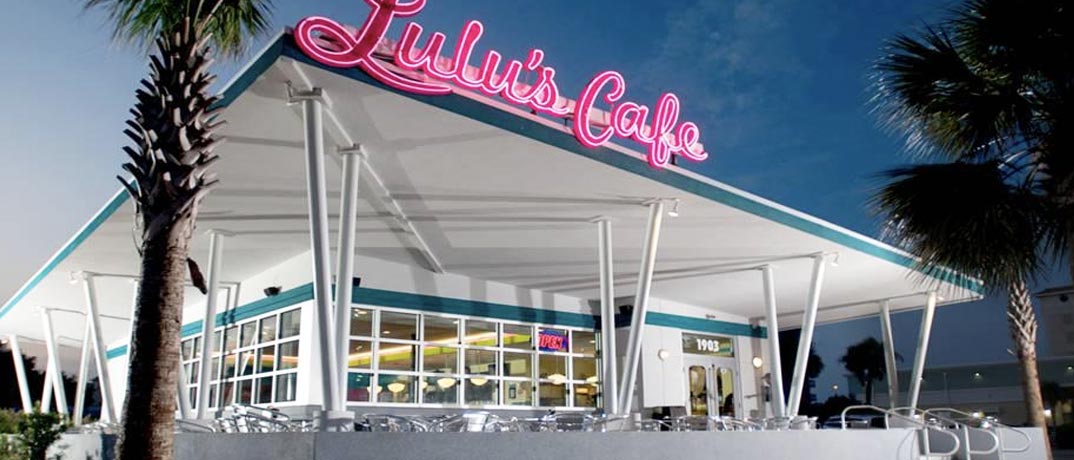 This cute café in downtown Myrtle Beach on the Boulevard is reminiscent of a retro diner – and the delicious food mirrors that, too. Choose from egg plates, Benedicts, scrambles, pancakes, waffles, French toast, biscuits, bagles and more yummy stuff. They even shake things up with brunch cocktails and an ocean view. Hours are 7 a.m. to 2 p.m.
Paula Deen's Family Kitchen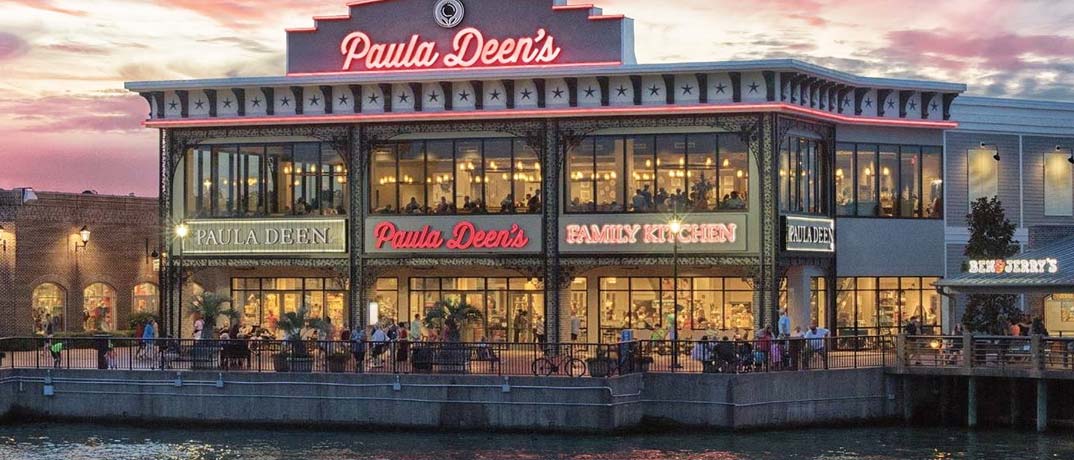 The Southern Queen of the Kitchen opened a location at Broadway at the Beach, where her family recipes shine for breakfast and brunch for your family. Southern favorites include Chicken and Waffles, Sweet Piggies in a Blanket, Breakfast Casserole, Tomato Grits and many more.
Hot Stacks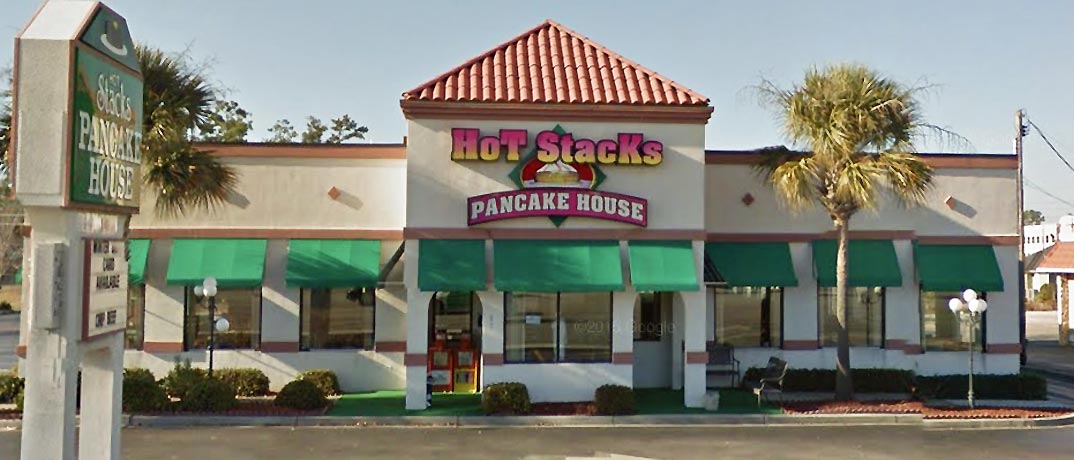 Several locations in the Hot Stacks family (Hot Stacks Café and Hot Stacks Pancake House) are all located in Myrtle Beach and North Myrtle Beach. Regardless of where you decide to go, expect unique, yet similar experiences, with a menu that includes build-your-own American breakfast platters, avocado toast, pancakes and crepes, omelets, scramblettes and more.
Flapjack's Pancake Cabin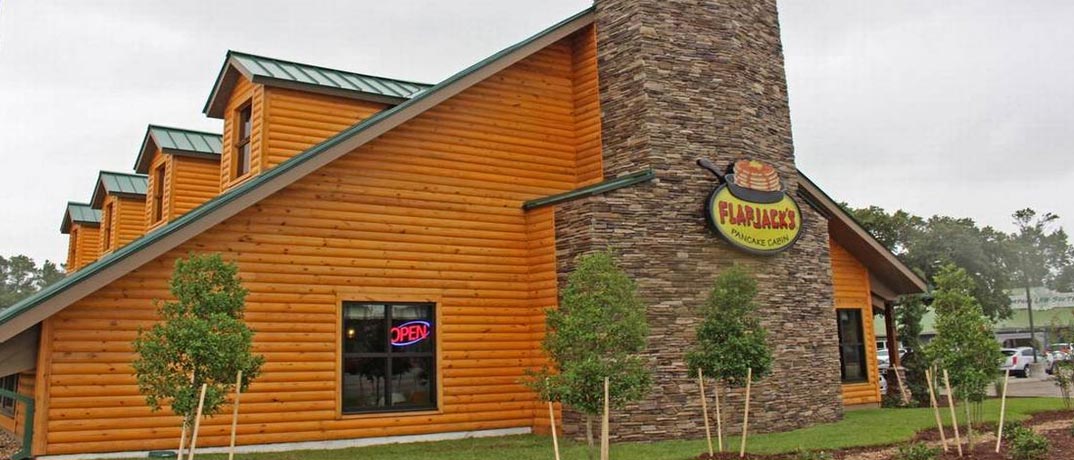 Pull up a chair inside this giant log cabin restaurant in Garden City and find out what all the talk is about; six other locations are in the mountains of Tennessee. Order up a stack of scratch-made pancakes, like their Sticky Bun Pancakes, skillets, omelets, Elkmont Egg Platters served with two pancakes and much more.
Myrtle Beach Vacation Rentals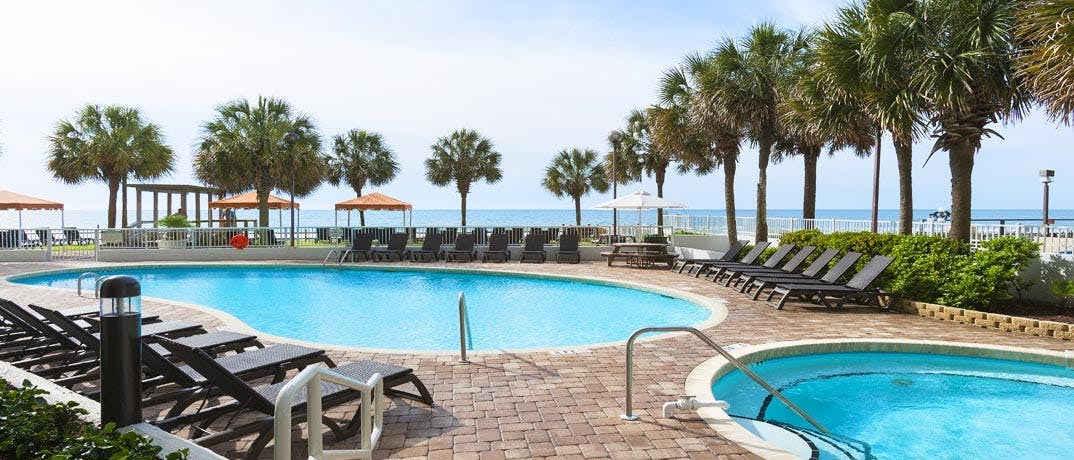 And when you're ready to find the perfect place to turn in for the night, check into any of our nearby Myrtle Beach vacation rentals. Condo-World's collection of world-class oceanfront resorts, golf course villas and beach homes are the perfect source to start. These resorts offer the finest accommodations for families of all sizes and budgets, with amenities that are unforgettable, from water features to dining, activities and more. And, on top of that, you'll be staying in one of the top-rated family beaches in the world, with plenty of entertainment and attractions at your doorstep.