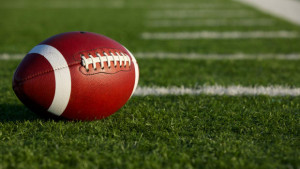 Are you ready for some football? If you're visiting Myrtle Beach this fall, there are plenty of places to catch the big game. Whether it's college football on Saturdays or the NFL on Sundays, there's a bar stool with your name on it. Here are the top 5 places to watch football in Myrtle Beach:
Broadway Louie's
Fans of all teams come to Broadway Louie's to enjoy college and NFL football. Broadway Louie's has two sides to their unique sports bar. The one side features an arcade with the latest games to play, and the other side features wide-screen TVs on nearly every available spot on the wall. There is never a missed game at Broadway Louie's because of the sports package they have available for all patrons. You can also enjoy delicious food and cold beer, the perfect combination on game day.
Oscar's Food & Spirits
Oscar's Food & Spirits will make any Steelers fan feel like they are back in Pittsburgh. The establishment in North Myrtle Beach is owned by Pittsburgh transplants, which is evident when you see the Steelers memorabilia hanging on the walls. Oscar's welcomes all football fans with their amazing food menu and ice-cold beer. There are many Pittsburgh favorites on the menu, including Iron City beer.
Handley's Pub
Handley's Pub is one of the most popular bars and unofficial home for students of Coastal Carolina University, located a few short miles down Highway 501. The pub always features the Chanticleers games even when they aren't on local television. On Sundays, you can catch multiple NFL teams playing on the big screens. The English-style pub is laid-back and a great place to watch football.
Overtime – North Myrtle Beach
You won't miss any of the action when you head to Overtime Sports Café. There are multiple TVs with plenty of seating. This two-story sports bar offers the best views to make you feel right at home. Overtime has a full menu filled with sandwiches, wraps, burgers, wings and more. Plus, it's a popular 19th hole for golfers in the area.
Bumsteads
Located in downtown Myrtle Beach, the English pub is perfect for game days. Each private booth containers their own TV screens, so you and your friends can be in charge of which game to watch. There are many food and drinks specials during the season too. Plus, Dagwood's Deli is connected to Bumsteads, so you can enjoy a delicious sandwich during game time. The pub offers a wide selection of draft beers and other great drinks.