The Top Five Places to Eat in Gatlinburg
Between the hiking, biking and sightseeing of the nation's most beautiful mountain trails and vistas, you'll need to stop by some of the best restaurants in Gatlinburg, TN for some seriously delicious sustenance to keep you satiated while trekking.
We've compiled a list of some of the best eateries and restaurants Gatlinburg has to offer. From cheap eats to more glamorous fare, there's something to satisfy every mountaineer, skier, hiker, biker and leap peeper.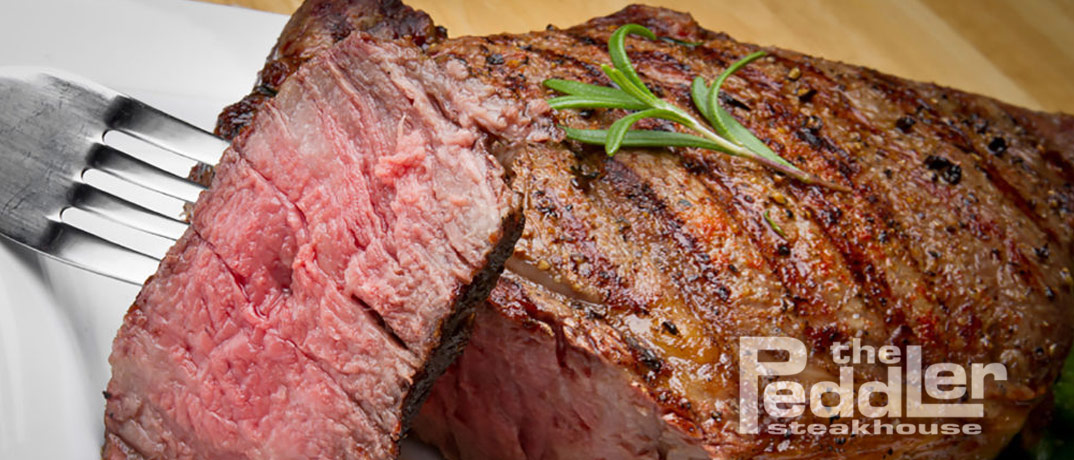 A must for meat-eaters! Gobble up cuts of beef hand cut to your liking and cooked to perfection. This Gatlinburg restaurant is loved by locals and visitors alike with a proud history. The Peddler was once the home of a 4th-generation Gatlinburg merchant, Charles Ogle. The restaurant's core is from Ogle's original 1950s home and its original facade is housed in the front dining area. There's a warm, cozy feel inside (plenty of cypress warm wood) and local artists contributed paintings and stained glass to beef up the ambiance. Request the back dining area for a view of the Little Pigeon River or sit at the bar to calm down with crickets while enjoying a cocktail. To try: Crab & Shrimp Stuffed Mushrooms for an appetizer. Nothing beats a custom steak, cut table side, (try the New York Strip!) or if you're more a seafarer, the grilled Rainbow Trout is delicious. For dessert, nothing is more southern or delicious that Blackberry Cobbler with vanilla ice cream. For more info call 865-436-5794.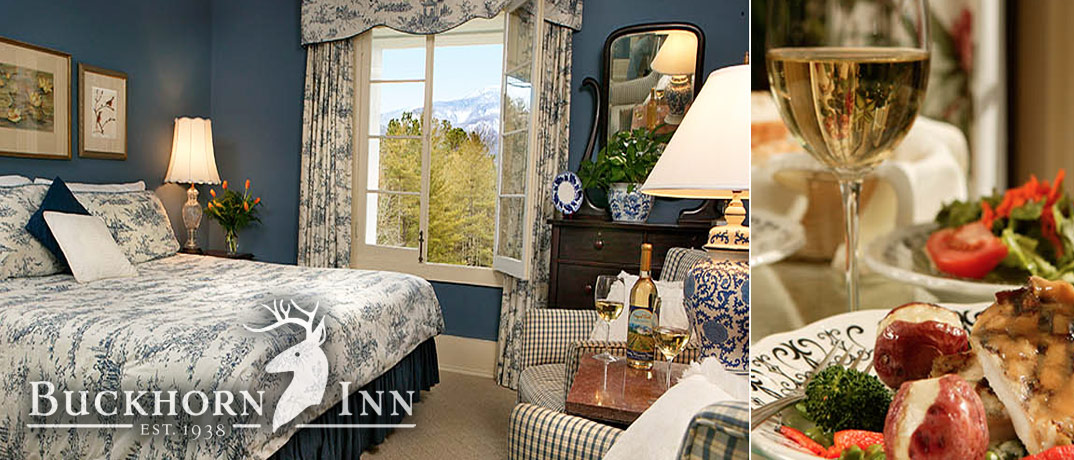 Perfect for a romantic dinner for two. Dine fireside or with a breathtaking view of the Smoky Mountains at the Buckhorn Inn, founded in 1938 by a young couple who wanted to create a lovely place for visitors in a remote location. Offering up 4-course meals, the menu changes weekly and their wine list promises perfect pairings with a great selection of domestic and European reds, whites and roses.
The Prime Rib of Beef au poivre, Mustard-Crusted Smoky Mountain Trout and Tarragon Chicken Breast are a just a few entrees to try. For soups, the Tomato, Dill and White Cheddar and Hungarian Mushroom; and for dessert, the Bumbleberry Cobbler, Buckhorn Orange Carrot Cake and Chocolate Cake will satisfy the most discerning sweet tooth. After dinner, be sure to stroll down Pilgrim's Path to Rachael's Labyrinth to bask in a Smokey Mountain sunset and revel in the tranquil nature of the grounds. Call 866-941-0460 for information and reservations.
Parton's Deli $-$$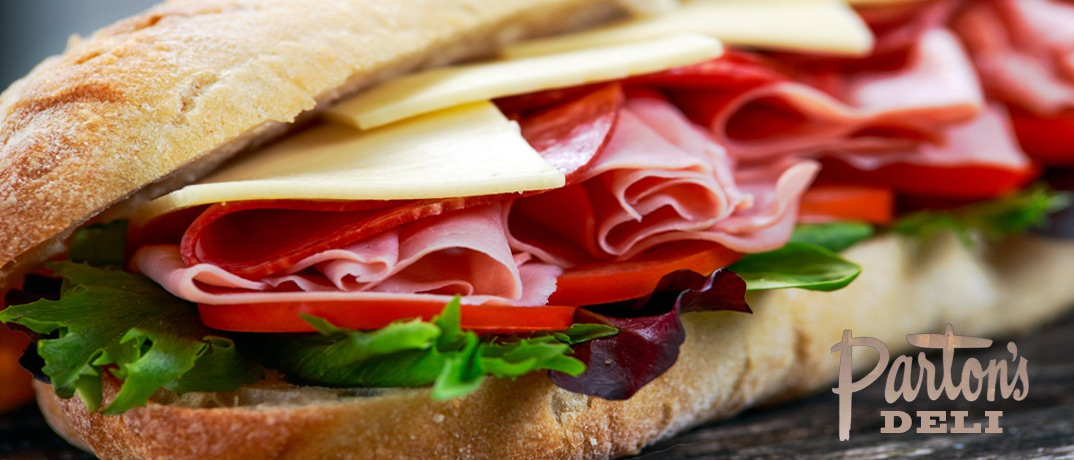 This friendly little sandwich shop is the perfect place to stop by and grab sandwiches before a hike in mountains or afterwards to feed some hungry little ones (and grownups!). A simple, laid back place with all the Southern hospitality you can stand with just about every sandwich you can imagine; Reubens, roast beef, ham and cheese, hot dogs and more. A local deli established in the 1970s, it's what many local refer to as a "hidden gem" in Gatlinburg. Grab a made-to-order sandwich, root beer or pop and chips. Patrons swear by the potato salad and deviled eggs. Definitely try the lemon pound cake! It's like your grandmother used to make, only better. Open until 4:30 Tuesday through Saturday. Call 865-436-9625 for more info.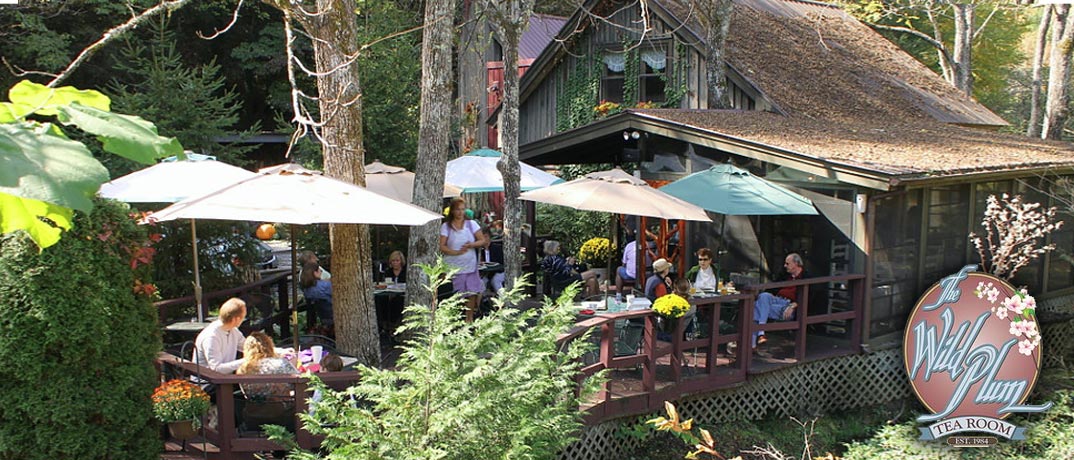 Though hours are limited (Thursday through Saturday, from 11 am until 3 pm), the Wild Plum has to be on your list of places to eat in Gatlinburg. Reminiscent of the tea houses of Austria, this sweet spot has an eclectic and elegant ambiance and the menus are based on what's in their garden, fridge and what's in season. There's plenty of vegan-friendly and gluten-free delicious options as well. Sit inside (think elegant cabin mixed with trendy vintage), on the screened-in porch or when the weather's perfect, dine al fresco with the woodlands and mountains as a splendid backdrop. Located in Gatlinburg's arts and crafts community, The Wild Plum is to many, one of the best restaurants in Gatlinburg. To try: the Wild Plum Tea, served both hot and cold; Roasted Beets & Feta Cheese Salad, the Lobster Pie or Bison Burger; Steelhead Salmon Burger; and their ever-changing homemade desserts which have included Amaretto Bread Pudding, Plum Muffins and of course various cobblers served with ice cream. They have a decent selection of wines and beers. You'll want to call a day ahead for reservations and bring cash as they don't accept credit cards. And, if you love something you've eaten there, they sell their own cookbook! Call 865-436-3808 for more info.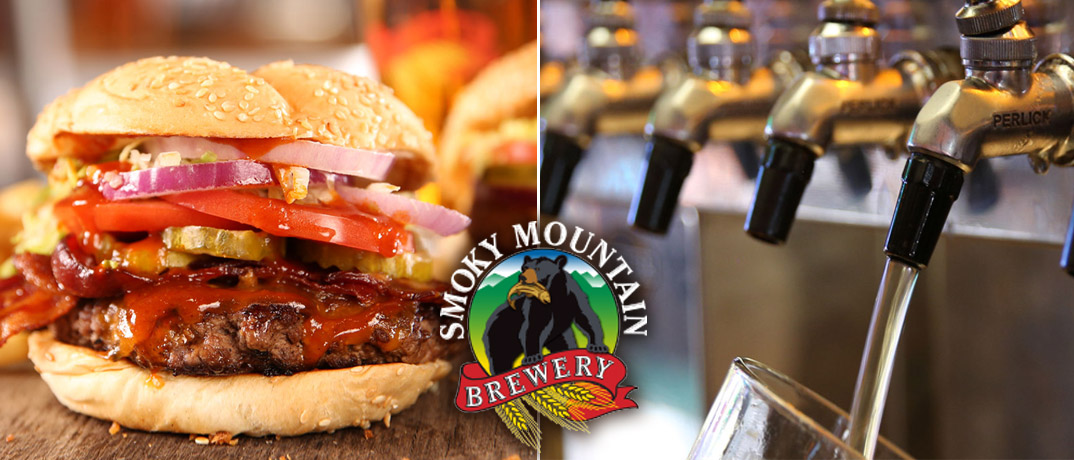 Smoky Mountain Brewery is East Tennessee's oldest brewery and Gatlinburg opened its location in the 1990s. One of five spread through East Tennessee, Gatlinburg's brewery has exploded in growth due to popularity. Described on their website "as a cross between a ski lodge and a Bavarian beer hall," it offers hungry hikers anything from Potato Skins to Pizza to Filet Mignon. There's plenty of gluten-free options as well that are delicious (try the Smoked Portabella Mushroom Philly Sandwich with a handcrafted Mountain Light Beer). There's a vast selection of specialty drinks (wine, premium cocktails) if beer isn't your thing. For food, definitely try the Margherita Pizza, Prime Grade Ribeye Steak, California Chicken Burger or the Thunder Road Burger. Desserts are limited (key lime pie or cheesecake) but either wraps up a dinner nicely. Smoky Mountain Brewery is a fun place—live music and other events nightly— and it's open 7 days a week! Call 865-436-4200 for info.
Gatlinburg Cabin Rentals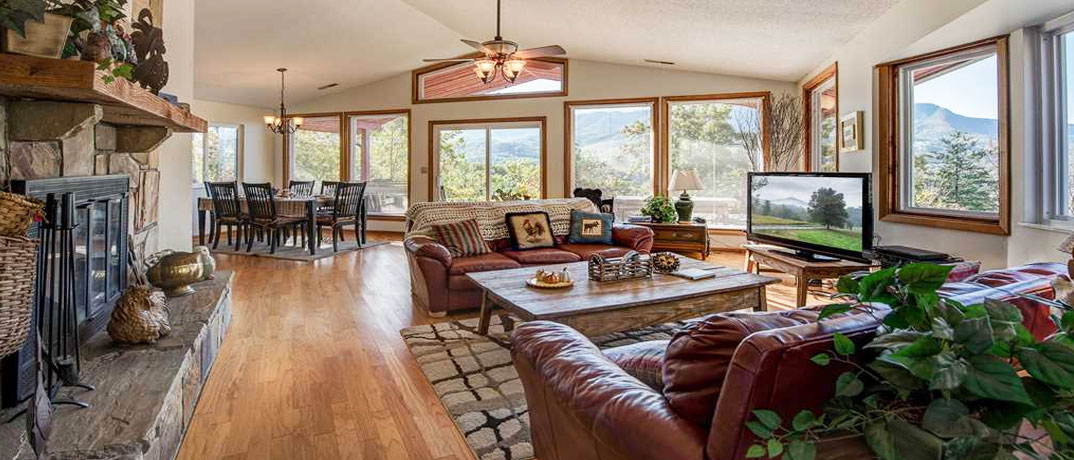 Whatever your palate desires, there's plenty of places to eat in Gatlinburg near your Condo World cabin or condo. Book online or call 855-290-3681 now!