Our Top 7 Bars in Panama City Beach on the Water
The only thing that could be better than sinking your toes into the powder-white sands of Panama Beach is drinking a cold beverage at a table along those same sands at some of the best waterfront Panama City Beach bars. That's what we think, anyway, so we scoped out the top Panama City Beach (PCB) bars with views of that emerald green Gulf you'll want to write home about (it's a difficult job we had to do), which includes top-notch drink variety, food quality, service and ambiance – besides the beautiful natural backdrop, of course. Cheers!
Hook'd Pier Bar & Grill 16201-C Front Beach Rd.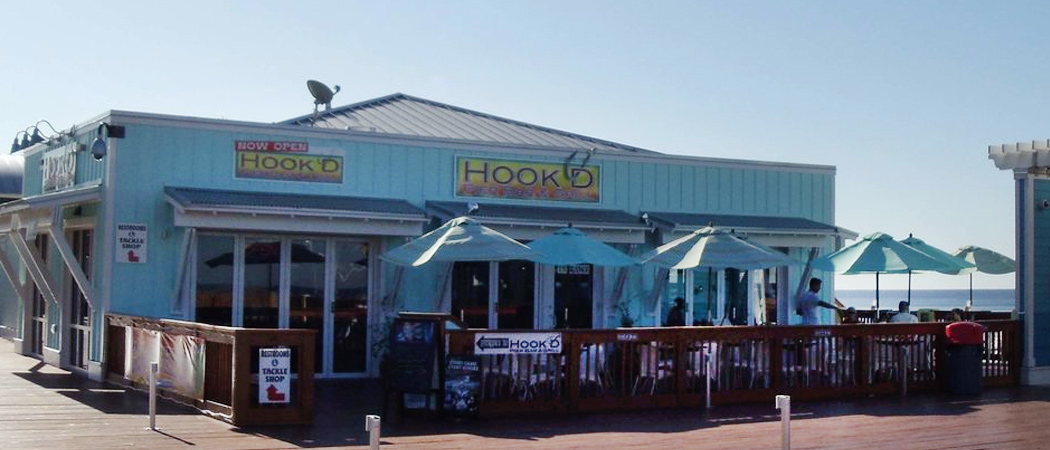 You'll be hooked from the moment you step foot into Hook'd, known by locals and tourists alike to be one of the best waterfront bars in PCB. Feast on freshly caught seafood, down an ice-cold beer and drink in the breathtaking view. We recommend trying the Sauce Sampler, a bounty of seafood simmered in the beach bar's signature broth reduced from white wine, fresh vegetables, herbs and spices and served with a half-ear of corn, hushpuppies and toasted baguettes for sopping.
Sharky's Beachfront Restaurant & Tiki Bar 15201 Front Beach Rd.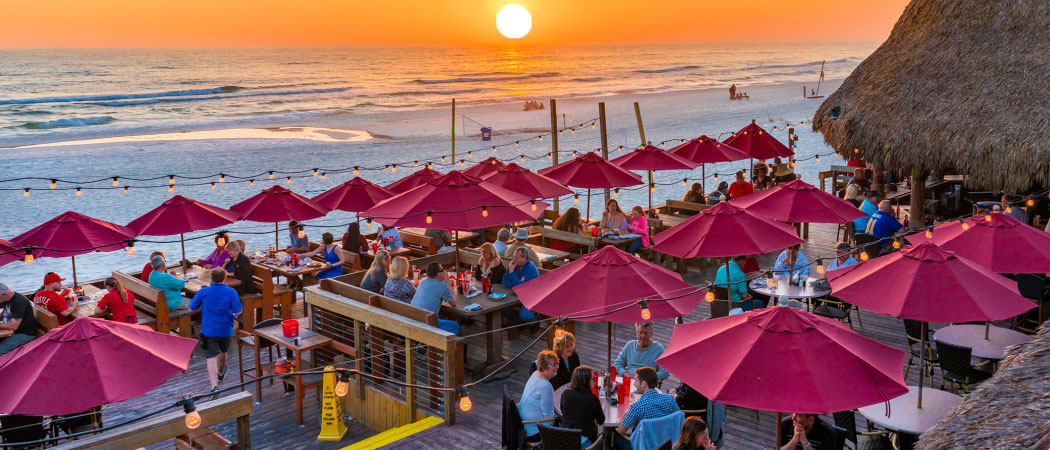 This has been a locals' favorite tiki bar in Panama City Beach since 1986 and Sharky's shows no signs of changing that, with its menu of fresh seafood, steaks and more; a regular entertainment lineup of bands on the outdoor deck; and, of course, those magnificent views. Top it all off with a frozen drink or one of their beer selections. And parents will love the built-in entertainment for the kids with Sharky's Pirate Ship Playground.
Schooners Last Local Beach Club, 5121 Gulf Drive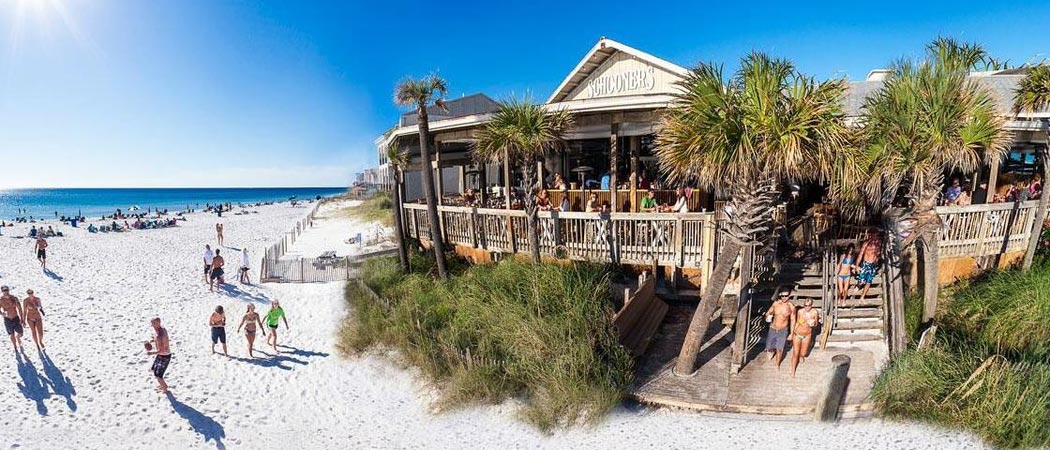 The food and the atmosphere is casual, laid-back and far from fancy – and they don't apologize for that, which is what makes Schooners unforgettable. You have from 11 a.m. every day until the wee hours of the night to soak in the views, the sounds of the live bands, the flavorful food and fresh drinks. But sunset is a most special time at Schooners. Every night, rain or shine, they fire off the old cannon to celebrate another beautiful day on the beach.
Uncle Ernie's Bayfront Grill & Brew House, 1151 Bayview Ave.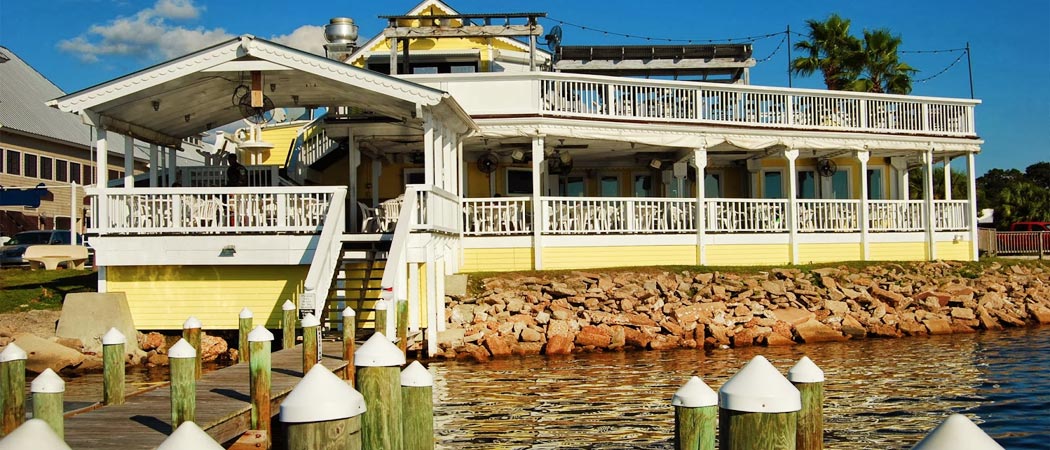 Known for Bay County's most beautiful sunsets, Uncle Ernie's incredible bay views are just the beginning of what's to love at one of the best bars in Panama City Beach. There's the hefty craft beer list, live entertainment and mouthwatering food. The namesake of Uncle Ernie's was born in 1898, around the time the home/location of this restaurant was built.
Off the Hook Bar & Grill, 5711 N Lagoon Drive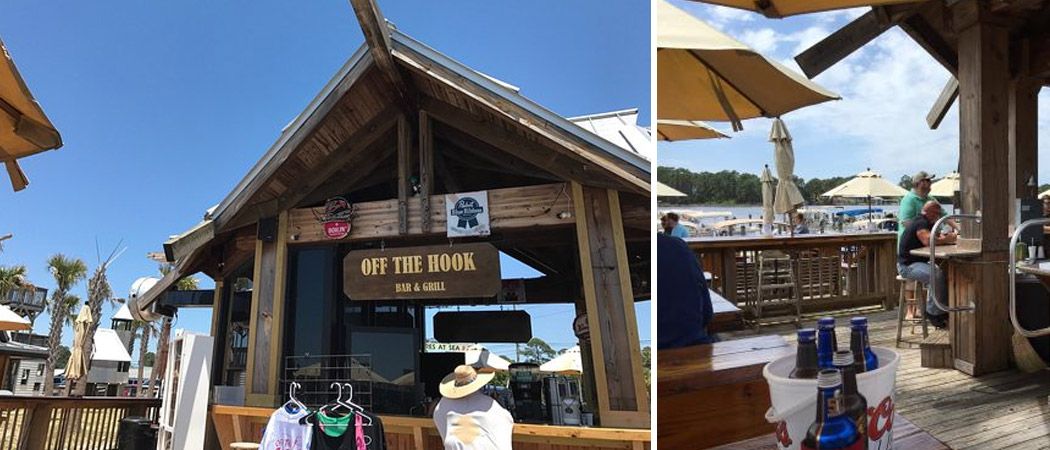 Both parents and kids can play at this family-friendly outdoor tiki bar in PCB, with Off the Hook's live entertainment lineup, full food and drink menu and playground area. Locally owned since 2013, this waterfront restaurant located directly on the lagoon is dedicated to providing you with a fun-filled visit at an affordable price for your budget.
Runaway Island Beach Bar & Grill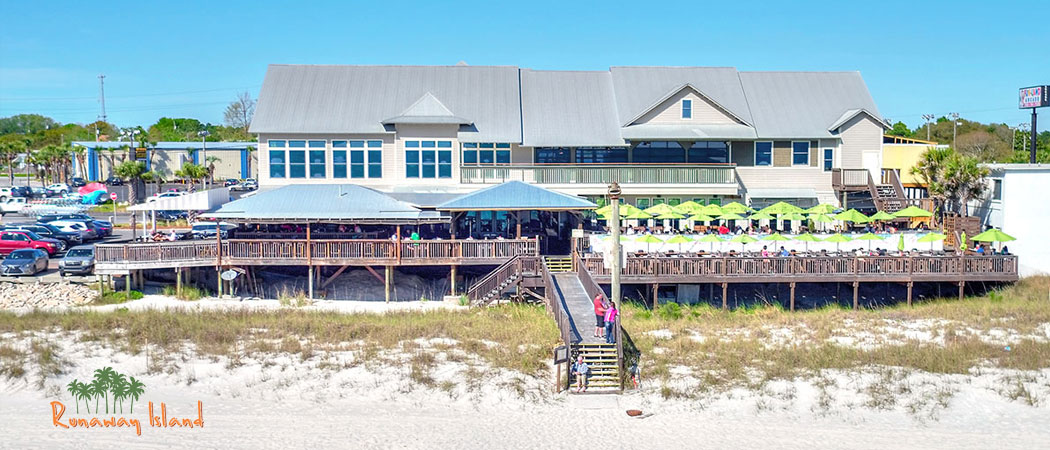 Run away to Runaway Island, and you'll find out why countless visitors have followed the same footpath on the sand. The unique spot boasts two levels of indoor dining space, as well as an amazing outdoor deck, complete with a boardwalk that extends onto the beach. Dine on Runaway's menu of local seafood specialties, like fish tacos, and order one of their frosty Floridian-themed drinks on your Runaway getaway!
Barefoot on the Beach, 11073 Front Beach Road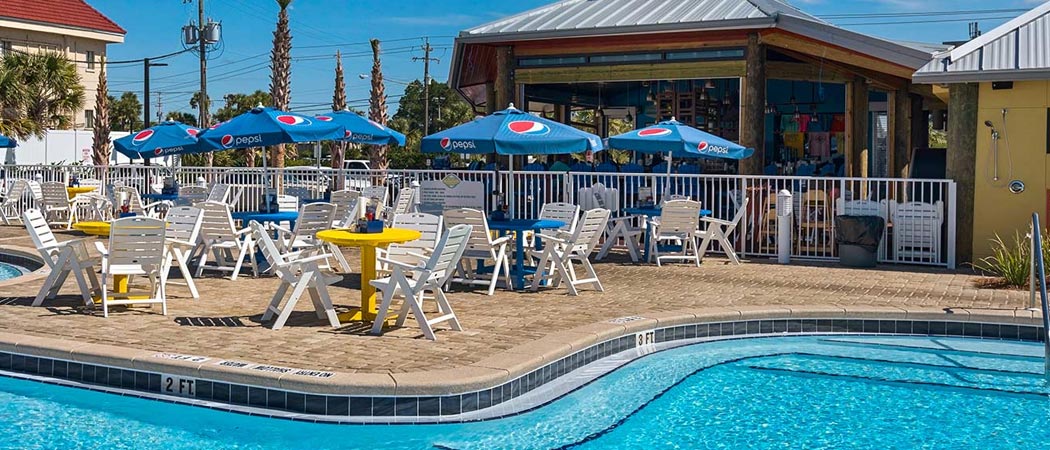 The newly opened Barefoot on the Beach in Panama City Beach hasn't taken long to make a great impression along the Panhandle. Sit down and relax on their open-air bar or take a dip in the beachfront pool while live music plays in the background. Breakfast, lunch and dinner are served in this gorgeous setting overlooking the Gulf. Try the notoriously delicious Smoked Tuna Dip served with house-made tortilla chips, the ultimate Barefoot Burger and the intoxicating Barefoot Punch poured into a souvenir cup.
Panama City Beach Condo Rentals
And if you're on the hunt for a place to stay in Panama City Beach, Condo-World has you covered condo, with luxury condo rentals that feature can't-miss amenities, like Gulf views, outdoor pools, fully equipped kitchens, on-site restaurants and more. Search now through our comprehensive inventory of properties throughout Panama City Beach.