Big Kahuna's Water & Adventure Park, located in the heart of Destin, FL, is the largest water park on the Emerald Coast, and boasts over 40 different water play areas, tube rides, speed slides, and pools! If you're young (or young at heart), planning a trip to Destin, FL, and looking for a thrill while still enjoying fun in the Florida sun, then Big Kahuna's Water Park must make your beach vacation itinerary!
To help you plan your visit to this water park while in Destin, FL, we've gathered insider tips and information to make your voyage to Big Kahuna's Destin easy, memorable, exciting, and fun for the whole family!
What to Expect at Big Kahuna's Water and Adventure Park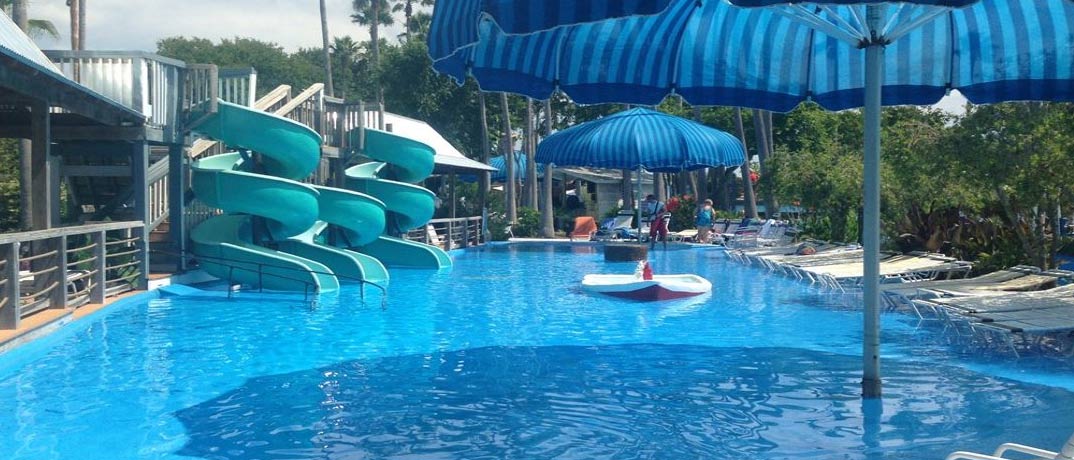 Slides & Attractions
Fun for the whole family awaits at the Big Kahuna's Water Park! Visitors can enjoy the giant wave pool or take it easy in the Lazy River. Thrillist can scream down the 5-story Jumanji slide or along the Maui Pipeline.
Below are some of the rides and slides to check out:
Kowabunga Racer – plunge nearly five stories on a 4-lane drag strip on this downhill racecourse the length of a football field
Hammerhead – start on top of the Temple of Doom and take this curving ride where you're sure to get wet
Monkey River – twist through multiple 360-degree turns on this monkey of a slide
Cobra Twister – twist into the Lazy River on this slow and casual slide
Honolulu Half Pipe – catch the perfect wave on this thrilling, always flowing, continuous wave that moves 17,000 gallons of water per minute
Jumanji – adrenaline flies in this free-fall over 70 feet in the dark
Maui Pipeline Slides – 3 high-speed free-fall slides
Tiki River Run – jump on a tube and enjoy twists, tunnels, and turns through exciting waterfalls ending in a splashdown pool
Take a chill pill and enjoy one of these waves, rivers, and pools:
Bombs Away Bay – a tropical oasis offering something for everyone
Humanga River – grab a tube and hop into this float-and-go river, full of currents and waves
Raging Rhino River – sloping rapids, twists, and turns through lush landscape before splashing down into Humunga River
Thunder River – travel through falls, twists, and turns, through the heart of Big Kahuna's Water Park on a tube
Lazy River – take a break from the thrills
Wave Pool – a refreshing surge of breaking waves
For the Little Ones
There's plenty of fun for the little ones too! Nestled together, these kiddie slides are perfect for those young thrillists starting to dip their toes in the exciting adventures.
Piranha
Blue Mamba
Tahiti Twister
Hydro Max
For the best entertainment for the younger ones, check out these kiddie rides after you kit the slides:
Buccaneer Cove – splash central for future pirates with levels of sprays and surprises, slides, giant dump buckets, and more
Pleasure Island – kid-sized paradise complete with waterfall, low depth pools, and slides
Fun Fountains – splash fountains for all shapes and sizes
What to Know Before You Go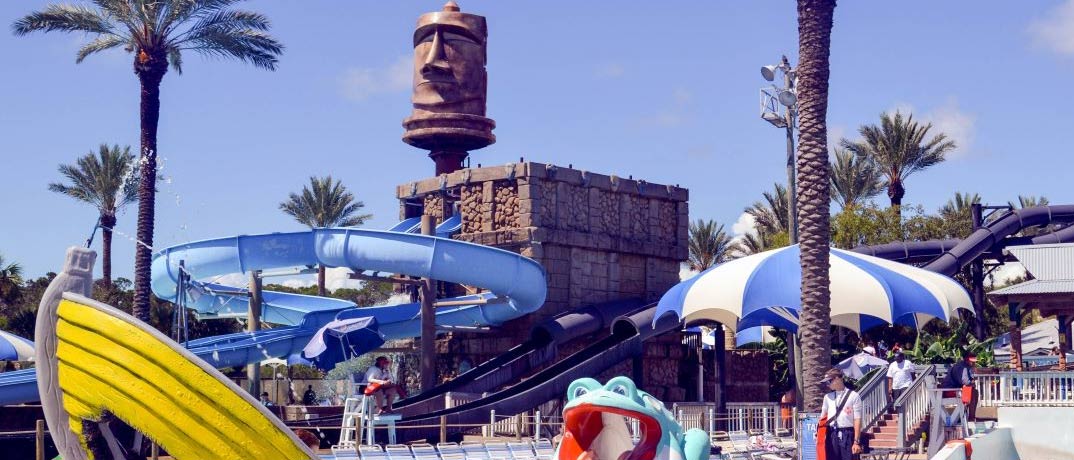 Find the perfect day to visit by checking Big Kahuna's hours here.
Plan your visit and map out your day with this Park Map.
Going with a group? Rent a cabana for friends and family.
It is strongly recommended that minors under 18 be accompanied by an adult.
Parking is $5.00/day.
There is no rental fee for life jackets or tubes.
Three sizes of lockers are available for rent in the park.
Don't forget your towel and sunscreen, but if you do, they are available for purchase at Big Kahuna's Trading Company.
Children 2 and under are complimentary
They're serious about safety. Check it out here.
Big Kahuna's does not allow bathing attire with: belts, buckles, rivets, grommets, metal of any kind, or cut off jean shorts.
For more general information and park policies, click here.
Food & Snacks
Big Kahuna's Water & Adventure Park  offers a wide variety of food, beverages, and snacks. No glass containers, coolers, ice chests, food, or beverages of any kind are to be brought inside the park.
There are three food locations throughout the park to stay fueled and hydrated for a day of fun in the sun!
The Gulf View Food Court – centrally located at the top of the park
The Bombs Away Cafe – located at the backside of the park
The Cove – located next to the Crocodile Flats
Pepsi products, non-alcoholic daiquiris, and Dippin Dots ice cream are offered throughout the park. Budweiser products and alcoholic daiquiris are available for adults.
Ticket Information
One-day tickets and season passes are available for those looking for a water park thrill. If you're planning to visit more than one day, we recommend the season pass investment (especially if they are running a sale)! But tickets are well worth the one-day price if you are only planning one day. Military, senior, and children discounts are available on one-day passes, and of course, the season passes are the deal if you're going to visit more than one day!
One-day and season passes are available on the website or for purchase at the front gate. Going with a group? Ask about group rates and offers before you purchase!
Book Your Destin Vacation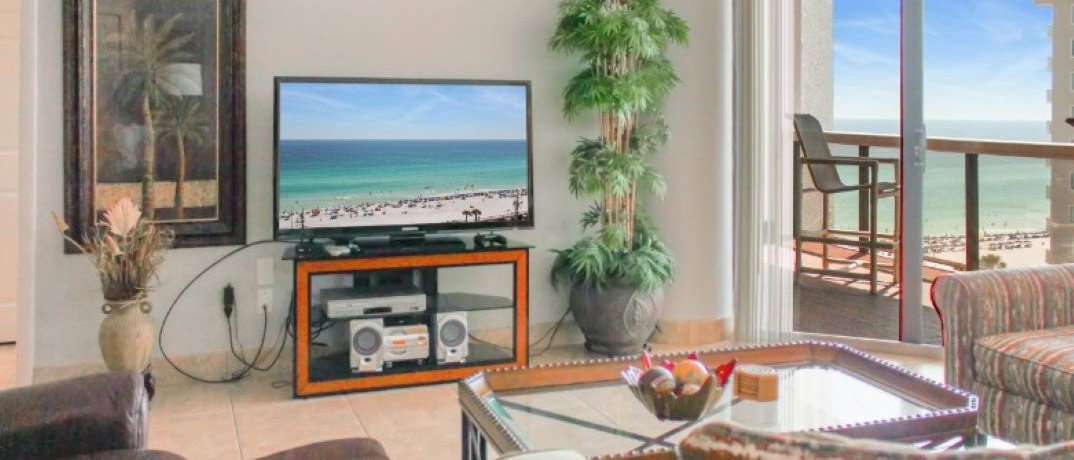 For beach fun at its best, find a hotel near Big Kahuna's Water Park at one of Condo-World's luxury Destin accommodations. Obtain the best prices, outstanding customer service, and the perfect vacation experience when you book your stay with Condo-World. Join us and experience our upscale, yet casual, way of life!