A Scenic Drive – Cades Cove – The Great Smoky Mountains
One of the Smoky Mountains' most famous and loved go-to spots is Cades Cove. Cades Cove Loop Road allows millions of visitors to take a leisurely, scenic drive to view some of the mountains most beautiful surroundings.
Cades Cove Loop Road is about 30 miles from downtown Pigeon Forge. You'll turn at traffic light #3 on the main drag in Pigeon Forge which is known as the Parkway, onto Wears Valley Road. Take 321 to Townsend, Tennessee and then left at Highway 73. From there, you'll see the signs to Cades Cove. This 11 mile route is busy, especially during the high season of summer. The speed limit is 20 mph which allows drivers to pull off for those areas that offer stunning views.
With the traffic and most any time of year, you'll most likely spend a couple of hours, at least-from driving slowly to pulling off in designed parking lots and spaces to view vistas and the beauty that is the Great Smoky Mountains. It's a single lane road, so pack your picnic and your patience.
If you're more of a biker or hiker and you want to view and travel the Loop that way, you can. From early May through late September only bikers, walkers and hikers are allowed until 10 a.m. on Wednesday and Saturdays. Every other time, vehicles will own this route, so choose how you'd like to view this very special place!
What You'll See
Fields and fields of wildflowers. Glimpses of wildlife such as white tail deer, coyotes, black bears and fox. This area was inhabited by European settlers in the 1800s and you'll see evidence of that should you choose to stop and visit these historical structures.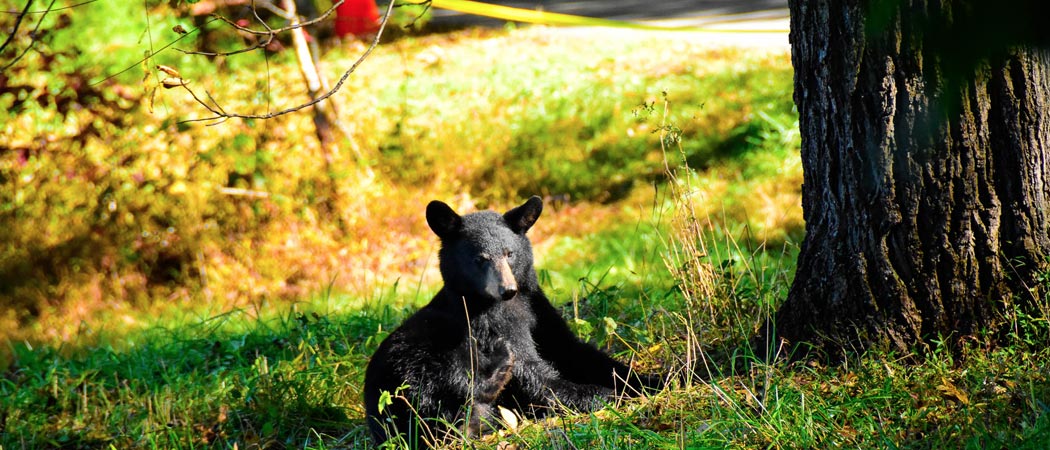 The John Oliver Place, the first white settlers in Cades Cove, who occupied this simple cabin in the 1920s and it's is the first cabin you'll come to off the route. Five minutes from the parking area.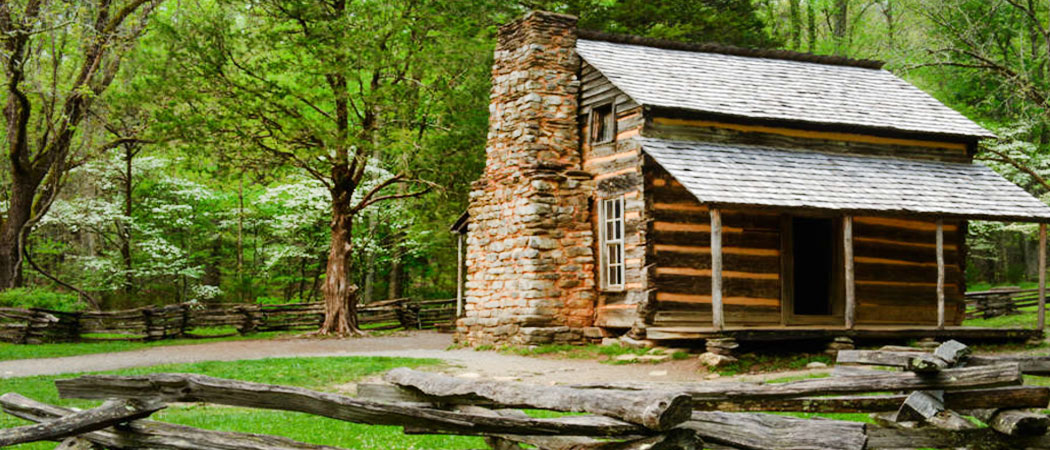 If you turn left off the route, right after the John Oliver cabin, you can visit the Primitive Baptist Church, built in 1827. You can see the how this small church was built. There's handprints in the the sap of the ceiling!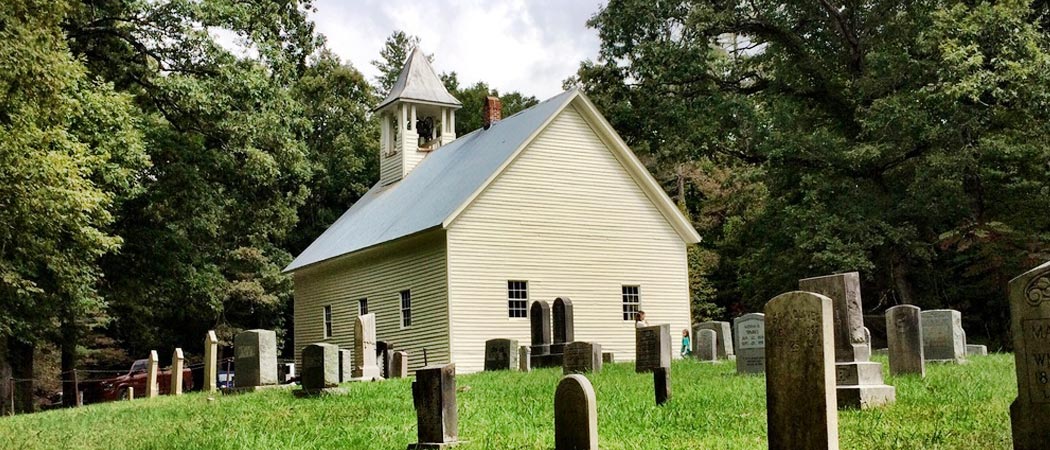 There are two other churches along the route, the Missionary Baptist Church and Methodist Church. The three churches are a result of one congregation splitting because of religious differences.
The Elijah Oliver Place was built in 1824 and it's about 5 miles into the drive. Take a left after Cooper Road Trail. There's a parking area and you'll walk a gravel one-mile trail to tour the homestead which contains a true pioneer home-main cabin, chicken coop, smokehouse and other structures.
Halfway through the Cades Cove Loop, you can stop in at the visitor's center, known as the Cable Mill historic area. You'll find a cable mill here that was built by John Cable in the 1800s. The stones on this mill are the original ones (150 years old) and this place was an essential structure for the families who lived here way back when. The Becky Cable House is also here, built about 20 years after the mill and moved to this location after Mrs. Cable's passing in 1940. This home was constructed of lumber from the Cable grist mill.
A Corn Crib is a brief walk from the cable mill as well. This is where settlers stored their corn for their and their livestock's sustenance.
Take a 15-minute walk from the visitor's center to view the Henry Whitehead Place, a simple cabin built during the same time period.
There's also information, restrooms and a bookstore store here. If you're interested in ranger-led programs, that's available as well during various times and seasons. The center is open every day except Christmas.
You can find the Tipton Place during the second half of the the 11-mile trip. You'll see the homestead of Billy Tipton, built in the 1820s. There's a large two-story cabin, blacksmith shop and cantilever barn. It's a beautiful spot to imagine how settlers lived during this time period.
Nearing the end of the route, is the Dan Lawson Cabin, believed to be built in 1856 that has the distinction of having a "modern" chimney. There's also a a corn crib and smokehouse on the property. According to history buffs, it also served as a post office at one time.
The last structure on Cades Cove Loop is the Carter Shields Cabin that sits in a clearing. The simple cabin was occupied by its namesake, a veteran of the Civil War.
Worth the Ride!
Cade's Cove has five million plus visitors every year and it's the most popular place to visit in the Great Smoky Mountains. This picturesque valley is full of beauty, mystery and history. Take the time to plan your day to take this scenic tour, whether by car, hike or bike. You'll be glad you did. Visit the National Park's website to learn more about the tour here. Download a trail map here.
Book a luxury Pigeon Forge cabin to serve as home base when you explore Cades Cove and other Great Smoky Mountain adventures. Visit Condo-World to book your Pigeon Forge cabin today!