Join Us For A Day Trip To The Holy City Of Charleston, SC
Charleston may be South Carolina's oldest and largest city, but she's aged quite gracefully – from preserved architecture of Rainbow Row to the natural beauty of Charleston Harbor and in and out of every pretty little courtyard tucked in between the city's antebellum homes and streets lined with centuries-old live oak trees.
But, even though Charleston's roots go as far back as 1670 (then known as Charles Town), the award-winning city's not just known for its history, bless her heart. There are plenty of things to do in Charleston, SC, as a hotbed of nationally renowned restaurants, shopping districts, museums, all laced with a heaping of Southern hospitality wherever you stop. That's why we tried our best to pick and choose (out of many) some places we recommend to make time for on a Charleston itinerary if you choose to venture on a day trip from the Grand Strand.
Carriage Rides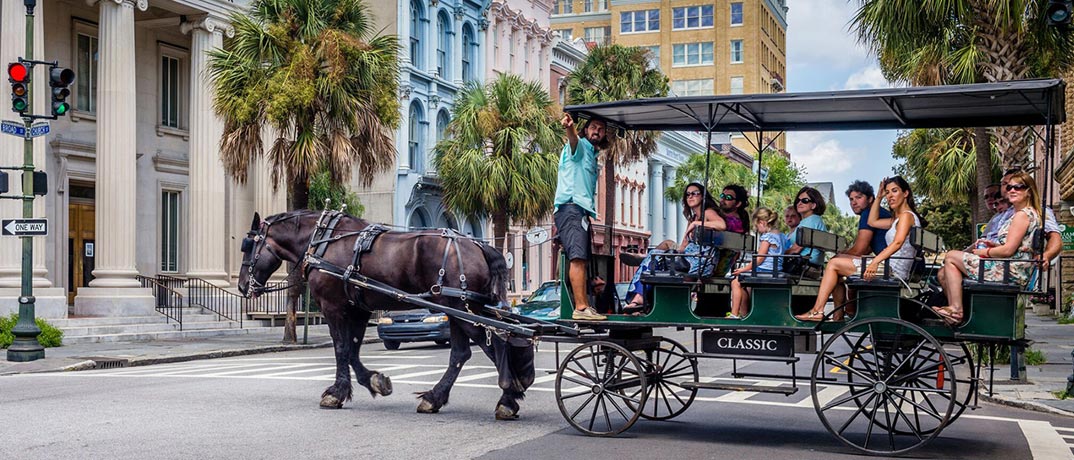 There's not a more charming way to experience and learn about the history of Charleston than off your feet and with the clip-clopping of horses' hooves on the cobblestone streets in one of the many carriage rides offered in the city. Palmetto Carriage Company, the oldest in the city, features both public and private one-hour rides that cover up to 30 blocks of historic houses, gardens, churches in the Holy City, and parks, such as City Market, the Old Exchange Building, the Calhoun Mansion and more. These tours are more than the tourist coverage of Charleston.
Fort Sumter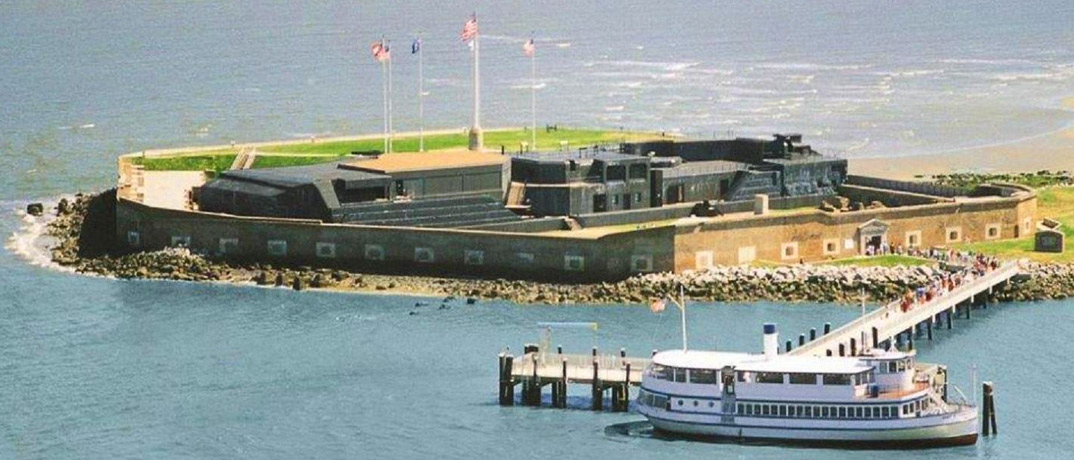 Witness where the Civil War began on April 12, 1861, starting with a 30-minute narrated ferry ride from downtown out to Fort Sumter, where national park rangers will then guide you through the history of the first shots of the war on these grounds throughout all levels of this national monument. (You can also opt for a self-guided tour). You can then spend the next hour exploring the fort's museum and souvenir shop before you disembark on your return cruise.
Waterfront Park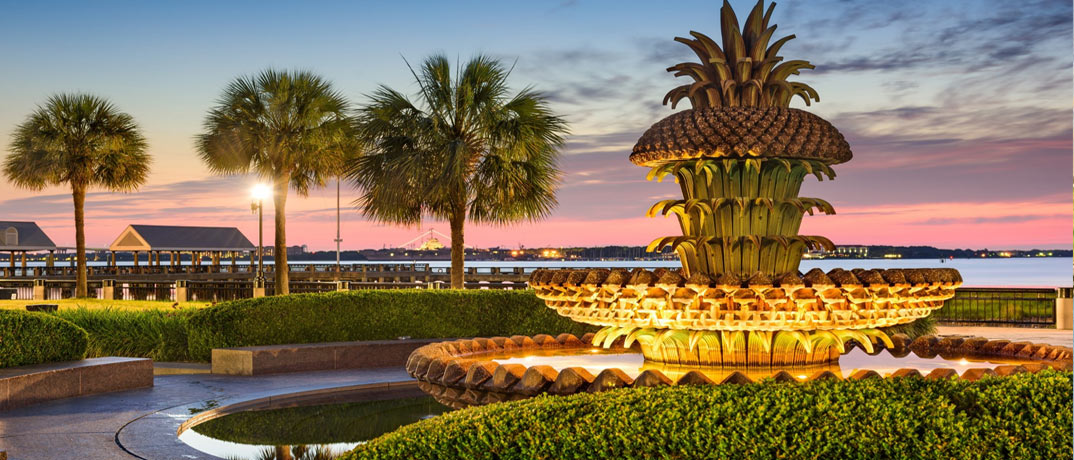 Pack a picnic or just plan on a stroll along The Battery, where Waterfront Park extends along eight acres facing the harbor, once a bustling section of wharfs and ship terminals. Today, the park combines green lawns with wading fountains, walking and jogging paths, picnic tables and wooden swings. It's a relaxing area for both tourists and locals to get refreshed with a breath of those ocean breezes.
Charleston City Market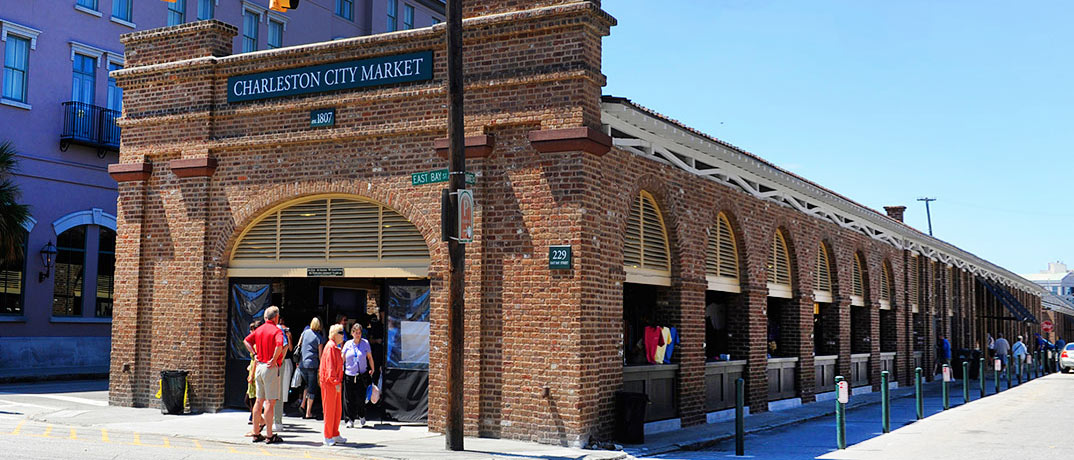 Shopping in Charleston, SC, isn't complete unless you walk through the Charleston City Market. Artisans, crafters and vendors have gathered in this market to sell their handmade wares since 1804, and you're sure to find a unique, handmade memento of your day trip at one of the many stands selling sweetgrass baskets, fashion, paintings, photography, woodworking and so much more.
Lunch Bunch
Marina Variety Store & Restaurant, Charleston City Marina: A locals' favorite since 1963, this is one of those downtown Charleston restaurants on the water that you'll love the view of what's on your plate and outside the windows overlooking the marina. Expect hearty portions of fried seafood platters, their famous she crab soup and shrimp po'boys to refuel you before you continue your walk through Charleston.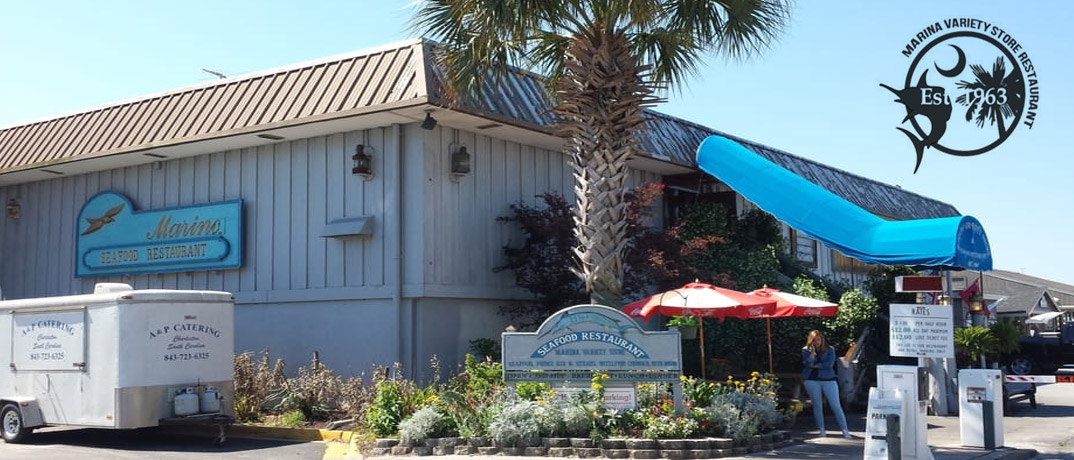 Page's Okra Grill, 302 Coleman Blvd., Mt. Pleasant: This is a cool hangout for lunch and dinner, indoors and out. Located in Mt. Pleasant, Page's perfects a Southern medley of sandwiches, salads, soups and seafood for breakfast, lunch and supper – and then there's a full counter of homemade pies and cakes! You won't go wrong with ordering anything with their homemade pimiento cheese, whether it's slathered on grilled toast or piled onto a sampler platter.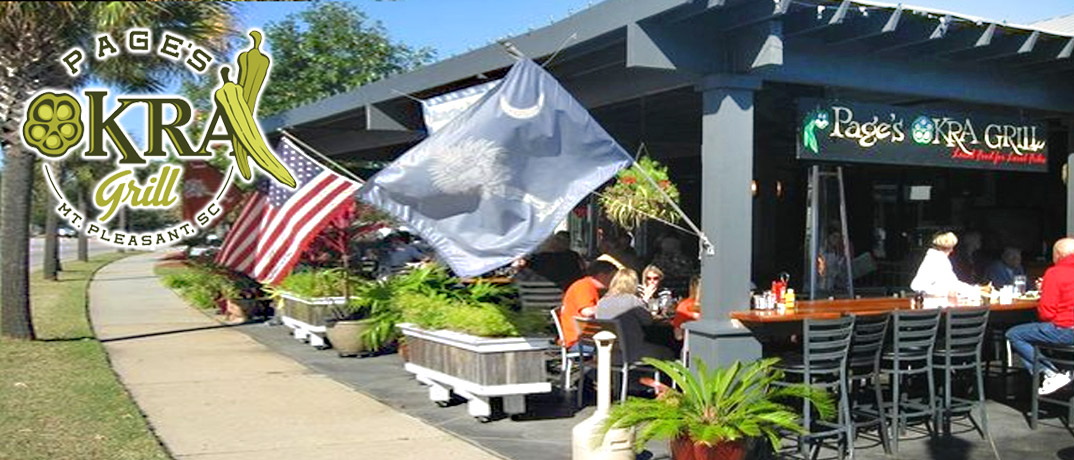 Dinner is Served
Husk Restaurant, 76 Queen St.: This is one of those Charleston restaurants that is a must-dine. Owner Sean Brock prides himself on using sustainable ingredients into an award-winning menu of reinvented Southern classics. This is a popular dining destination, thanks to a gorgeous backdrop that serves playful dishes like Deviled Eggs with Pickled Okra and Trout Roe. Make your reservations in advance during the summer!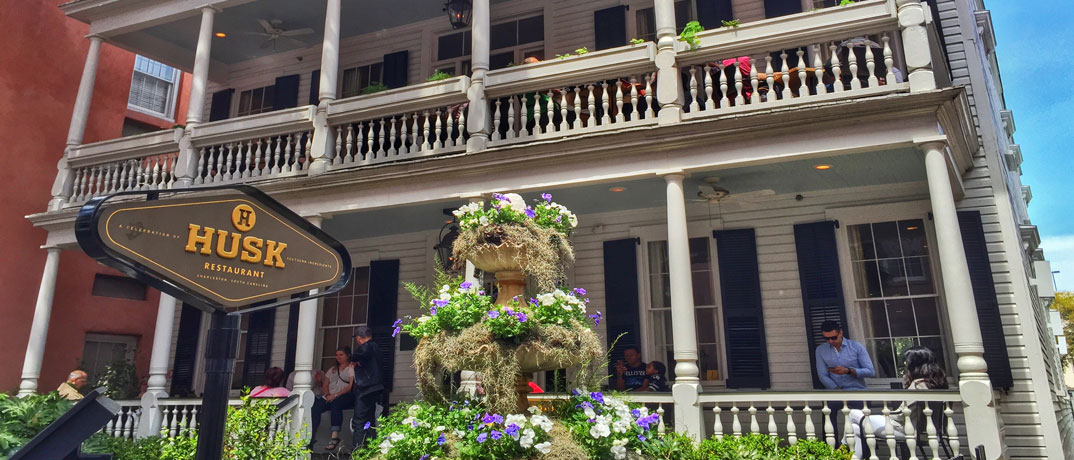 Edmund's Oast Restaurant, 1081 Morrison Drive: If you think the name is unique, wait until you step foot inside this massive wooden hall that's part brewery, part restaurant boasting a menu that's elevated and unique without the pretension. Try any of the charcuteries and small plates, like grilled octopus. Incidentally, Edmund Egan was an English-born brewer who came to Charleston in the 1760s; oast is a European term for a kiln used to dry beer hops.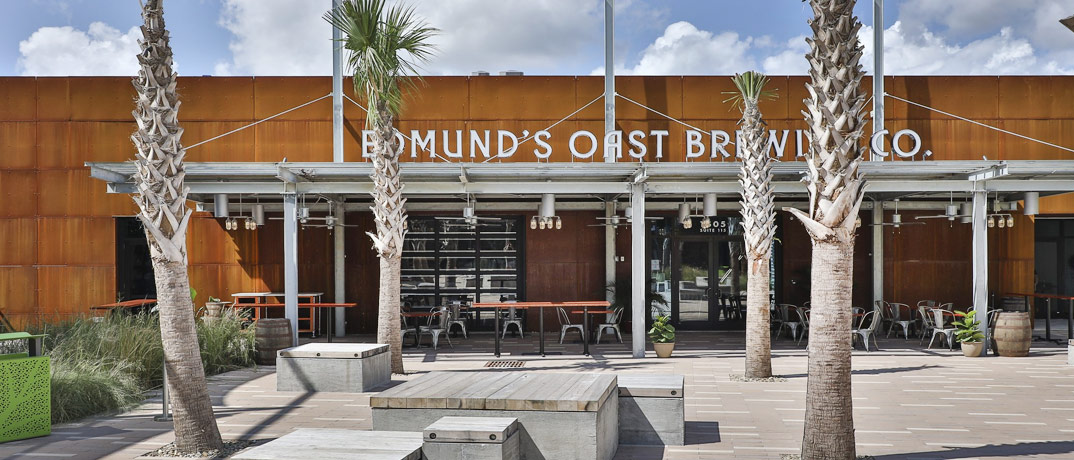 And when you're ready to book your accommodations on the south end of the Grand Strand, check into these nearby Condo-World resorts:
South Strand Beach Homes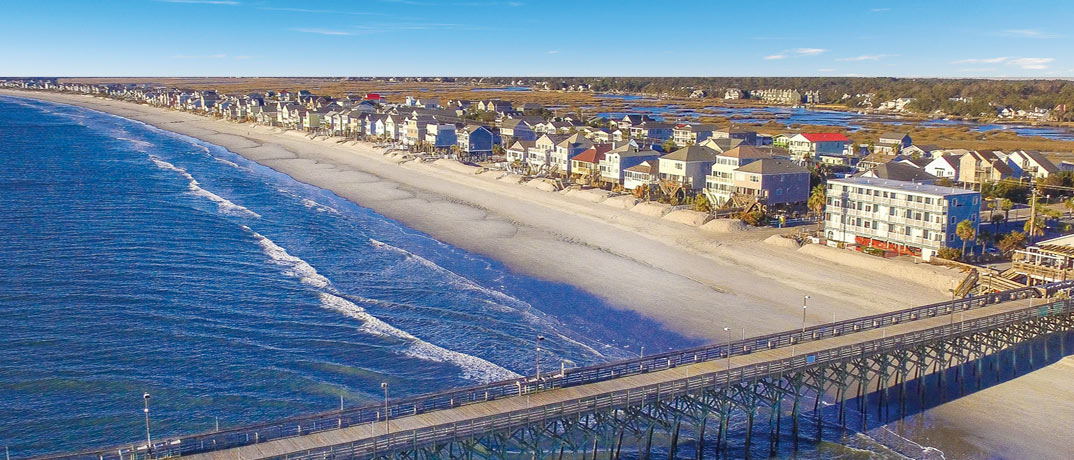 Any of our beach homes in the Surfside Beach and Garden City Beach areas of the southern Grand Strand will easily become your home away from home during your stay. Located either oceanfront, second row or within a short walk to the beach, our luxury homes feature from three up to seven bedrooms for large groups, full kitchens, spacious floor plans and multiple decks to take in spectacular views.
Litchfield Beach & Golf Resort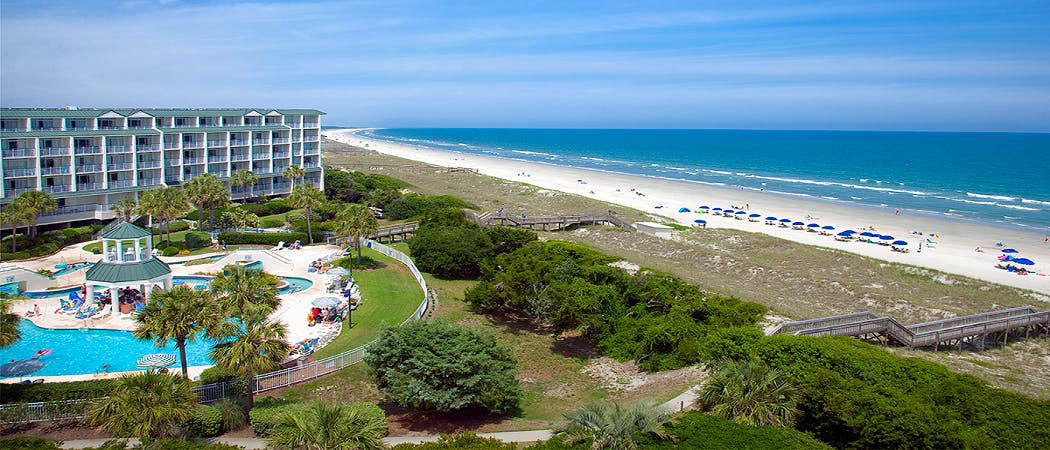 This renowned resort in the spectacular Litchfield Beach section is a peaceful, private retreat for your family. Choose from one- to five-bedroom oceanfront condos, homes or fairway view villas. And onsite amenities will not disappoint, from the three golf courses to the day spa and wellness studio to the Play Pool Plaza, indoor pools, sauna and more.