Even if you're planning on checking into a Myrtle Beach resort that isn't pet-friendly, you can still bring your fur baby with you on the trip, thanks to Coastal Paws Pet Resort in North Myrtle Beach.
Known to be one of the best dog boarding venues in Myrtle Beach, your four-legged family members will be in good hands. Coastal Paws offers everything from a daily Myrtle Beach dog daycare to luxury boarding to spa and grooming services.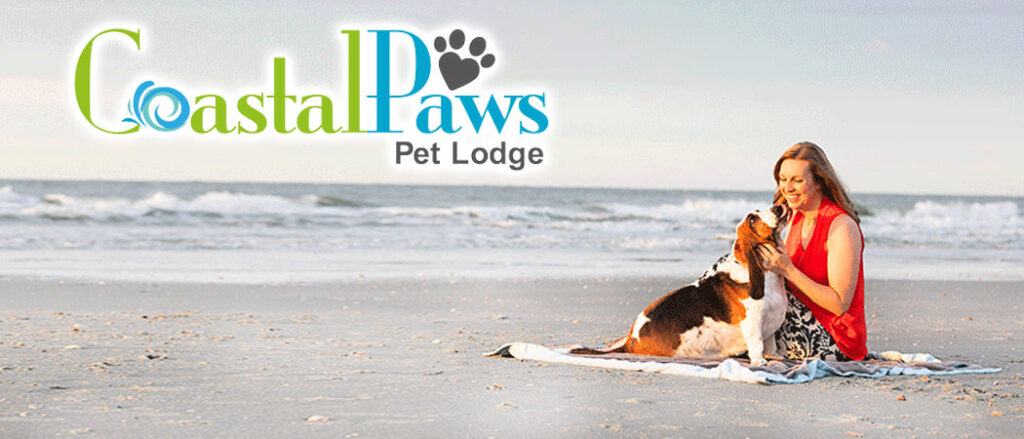 Husband-and-wife owners Brandon and Kristen Downey opened the upscale pet resort in 2020 after relocating to the Grand Strand in 2017 and noticing the void of upscale pet accommodations. Kristen, director of operations at Coastal Paws, has been a (human) physical therapist since 2006 and a Certified Canine Rehabilitation Therapist since 2016. Brandon has a background as an executive for a national luxury pet resort franchise in Florida, which lends well to the operational, safety and resort design areas of Coastal Paws. But, more importantly over their background, is the couple's love for animals.
Doggie Daycare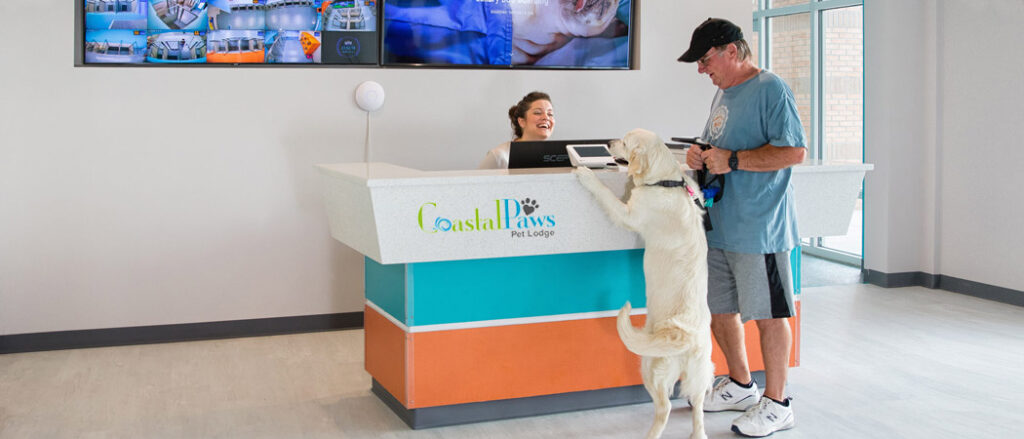 If you're staying at a Myrtle Beach resort or beach house that does, in fact, accommodate your pet, but you want him to be entertained and cared for while you're spending time at the beach all day, sign your pup up for Coastal Paws' dog daycare.
Your faithful friend will fall in love with the fellow four-legged campers, as well as the caring staff, who are trained to attend to canines of all personalities. The 4,000-square-foot daycare space features indoor and outdoor play areas, where dogs will have leash-free playtime, with rest in their suites in between sessions. For the safety of your baby, each dog has to pass the group play evaluation. Indoor play is lined with Resilient Anti-Fatigue flooring for your dog's joint protection. Outdoors, campers will run over lush, antimicrobial K-9 grass and beach-themed splash pads. Daycare hours are daily, 7 a.m. to 7p.m.
Boarding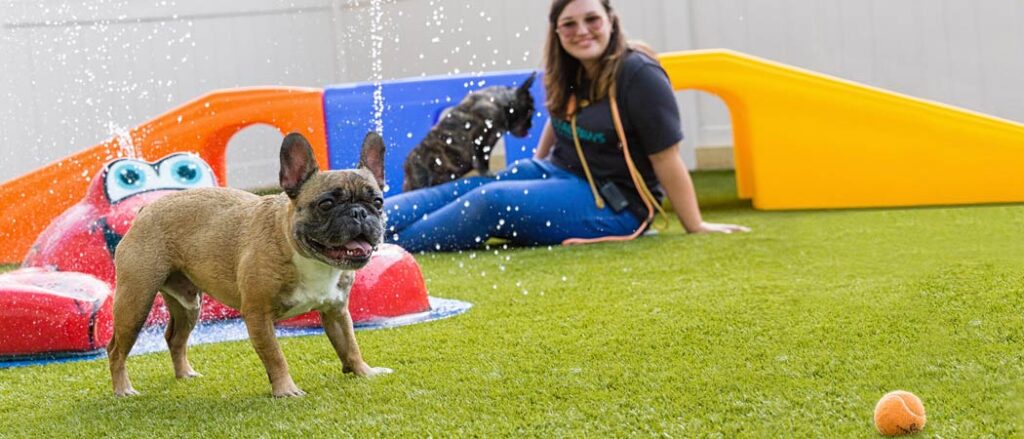 If your resort doesn't accommodate your fur baby, rest assured that the best in Myrtle Beach dog boarding awaits here at Coastal Paws Pet Resort. Each guest is pampered with private, luxury, all-inclusive boarding suites, complete with an elevated, chew-proof Kuranda dog bed lined with a soft fleece pad, scheduled group playtimes, and more. Choose from deluxe suites equipped with food and water bowl systems, senior suites with quieter settings for older, special needs dogs, and extra-large luxury suites.
Spa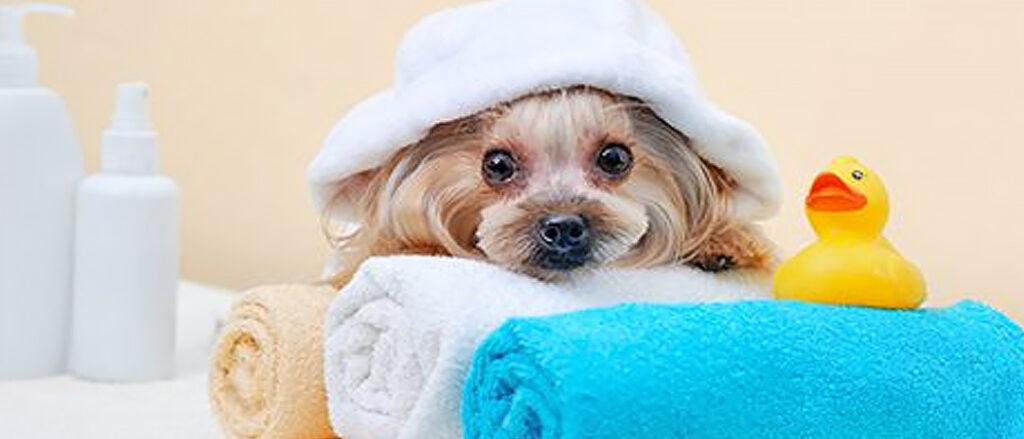 Before your pampered pooch checks out, treat her to a spa day at Coastal Paws Pet Resort, where professional staff will treat her to a bath, brush, dry, ear cleaning, blueberry facial, oatmeal paw treatment, teeth brush, or nail trim.
Pet Friendly Vacation Rentals
Mermaid Cottage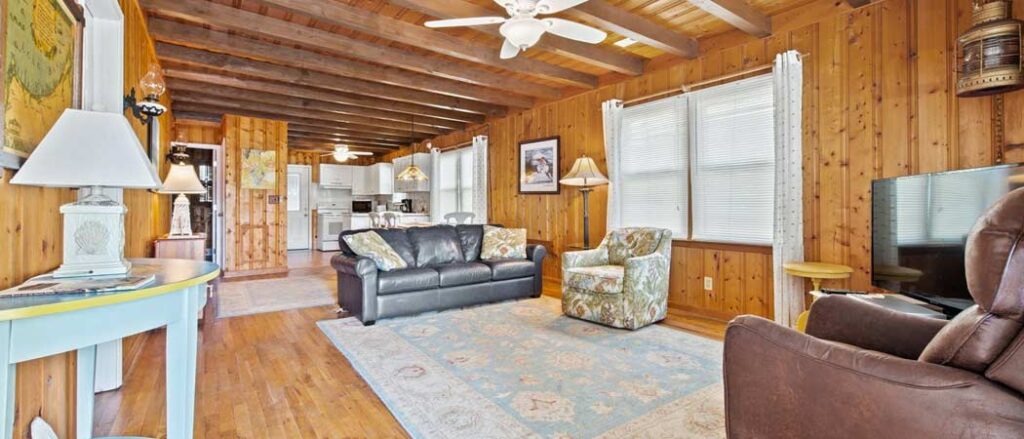 Bring your four-legged friend on vacation with you when you stay at the Mermaid Cottage in North Myrtle Beach. This Condo-World property is a 3-bedroom, 2-bath vacation home located footsteps from the white sands of Crescent Beach. This quaint beach house will sleep up to 6 people, making it great for a family vacation to North Myrtle Beach.
High C's Beach House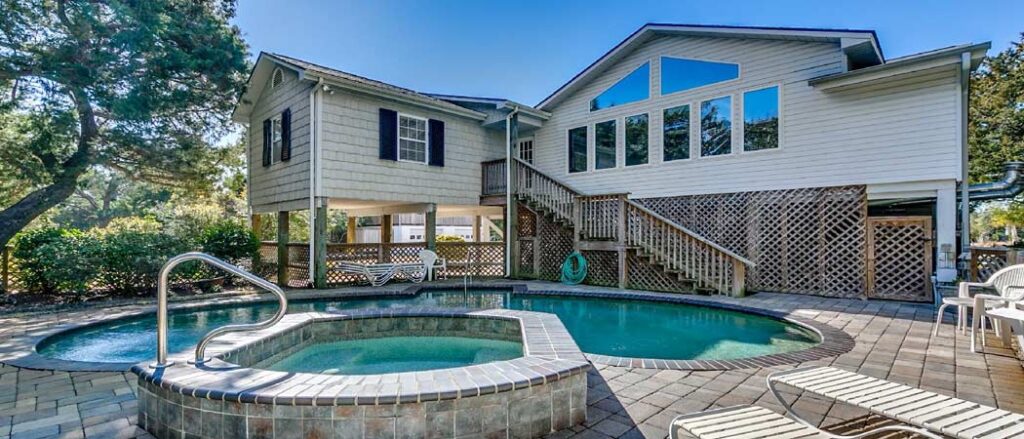 The pet-friendly High C's beach house is located in the sought-after Tilghman section of North Myrtle Beach only 300 yards from the ocean. This is your dream home away from home, with designer furnishings, multiple flat-screen TVs, a fully equipped kitchen, beautiful landscaping and privacy fence, outdoor pool and jacuzzi. And, better yet, your family pet can join family and friends on your vacation at High C's!