Day Tripping – From Hilton Head to Bluffton
You're in Hilton Head, the island of beautiful sunsets, spectacular sunrises, biking and beach combing. You've spent a few days lying by the surf and catching up on all the beach reads you've been meaning to get to.
What's there to do if you get a little case of island fever? Hop in the car and drive to Bluffton! Only 8 miles away, the things to do, from Bluffton restaurants, Old Town Bluffton and shopping in Bluffton, you can spend a full day or two taking it all in.
We've put together a few Best of Bluffton options for you. Read on.
Old Town Bluffton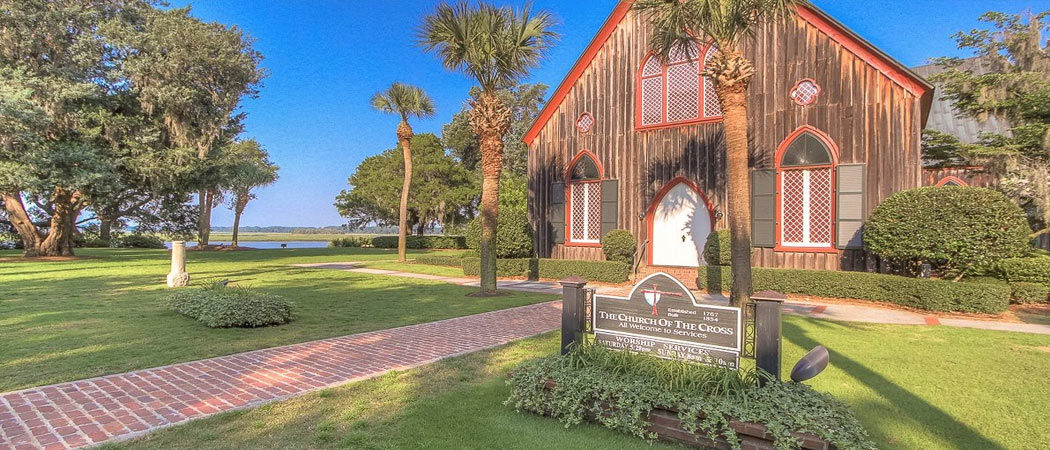 On the national registry as a Historic District, Old Town Bluffton's charm is off the charts. It was a resort community in the 19th century and its place on the banks of the May River is truly a sight to see. There are about dozen art galleries, an abundance of quaint shop, cafes and restaurants and even history tours and a theater where musicals and one-act plays are presented. The Church of the Cross on 110 Calhoun Street is a historical landmark and parks (some with complimentary WiFi) are abundant with stunning waterfront views, playground equipment, benches and picnic areas. Do not miss the Farmer's Market at 40 Calhoun Street, first opened in 2008. The market showcases Bluffton artisans, farmer and merchants. To find more information, check out the Old Town Bluffton website.
Other Points of Interest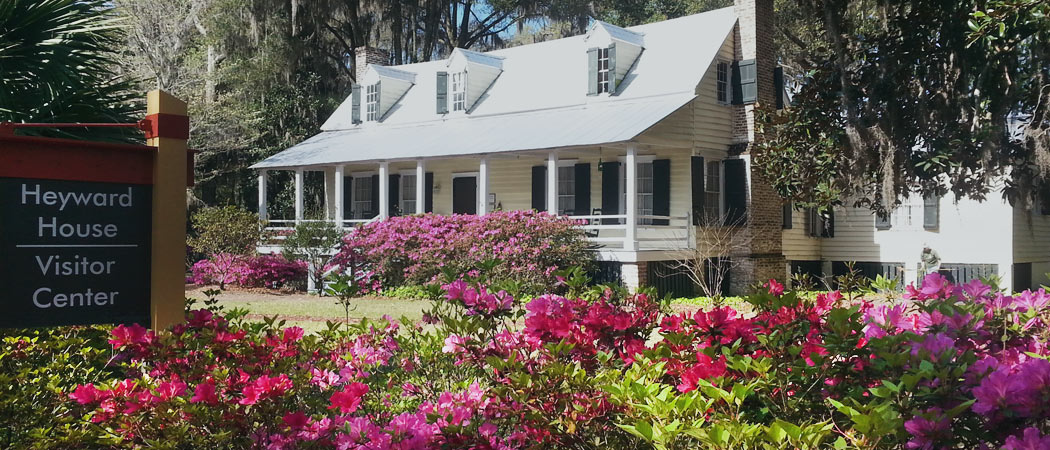 Bluffton's official welcome center is the Heyward House, museum and shop. Get all your maps and information here and register for special guided tours in Bluffton. The home itself is beautiful to tour. Several of Bluffton's special events are housed here and you can register and attend most of all of them. Visit their website for more information.
Take a tour of the Rose Hill Mansion, a plantation home that survived the Civil War and more. Built in the 1700s, a guide takes you through every room of the home with historical explanations of what happened when and where. The tour includes tea and treats in the grand dining room.
The Palmetto Oaks Sculpture Garden at 11 Palmetto Beach Lane is a delight! Different and colorful sculptures decorate an outdoor setting. It's free and artist and gardener Stephen Kishel is a wonderful host if you have questions about his work.
May River Excursions offers fishing and boat tours, eco and nature tours, and you can be sure you'll spot a dolphin on any of them.
Bluffton Restaurants
A favorite we've mentioned in past posts is Red Fish Bluffton. Its sister restaurant is in Hilton Head and you simply can't go wrong at either location. Phenomenal food and a wine list that rivals Napa Valley! You'll need to visit in the Fall because the Bluffton location shuts down at times during summer for the peak season in Hilton Head. Check their website to find out when they're open. Others to try for fine dining is Pearl and Farm, two Old Town Bluffton restaurants. For Italian, check out Dolce Vita; it is deliciously divine! Try Truffles Cafe at Belfair Towne Village, a local favorite that serves lunch and dinner from 11 a.m. and has a lively happy hour from 4-6 p.m. every day. For cheap eats, The Squat and Gobble, serves up breakfast and lunch (open until 3 p.m.) and has had its share of famous people who took the time to gobble up their grub.
Shopping in Bluffton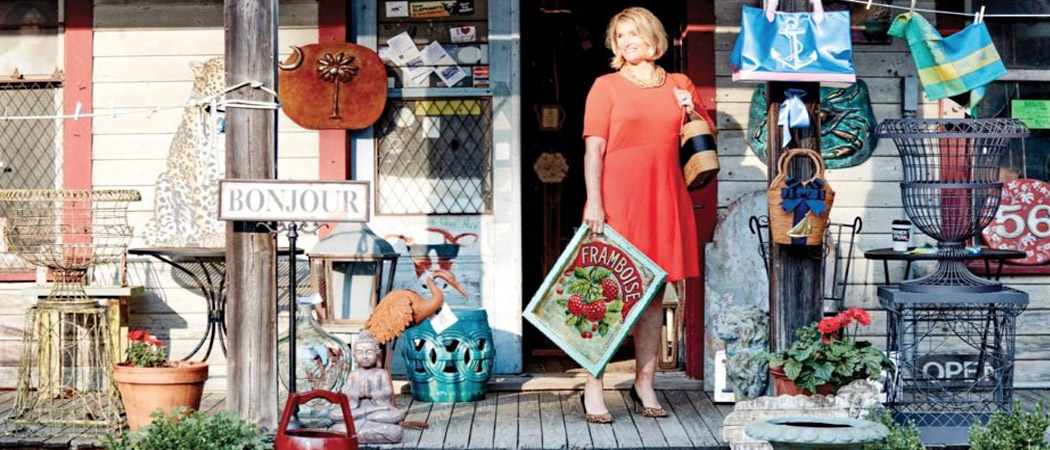 For some eclectic shopping, you'll want to peruse the shops in Old Town Bluffton. A few recommendations in the area are The Complete Home at 41B Calhoun. Items for the home, heart and soul including unique furnishings, local art, jewelry and more. Check out the Complete Home.
For vintage antiques and collectibles, visit Bluffton Antiques & Gifts at 12 Calhoun. Spartina 449 is an upscale women's clothing at 32 Calhoun and Mameem & Maudie is a lovely shoppe and cafe that hearkens back to another era. Bluffton is loaded with art galleries and one to visit is Muse Gallery at 45 Calhoun that features beautiful contemporary art and sculptures.
For those who love consignment shopping, visit the Vintage Market at 28 Kitties Landing Road. For absolutely great outlet shopping, don't miss the Tanger Outlet in Bluffton at 1414 Fording Island Road-designed in Charleston pastel colors, it has the ambiance of a outdoor town center. If you love yoga wear brands such as lululemon, visit Jiva Yoga in Bluffton at 3 Godfrey Place and while there, sign up for a class! Name brand stores include Steinmart, Chicos and Marshalls.
Groceries & Gourmet Shops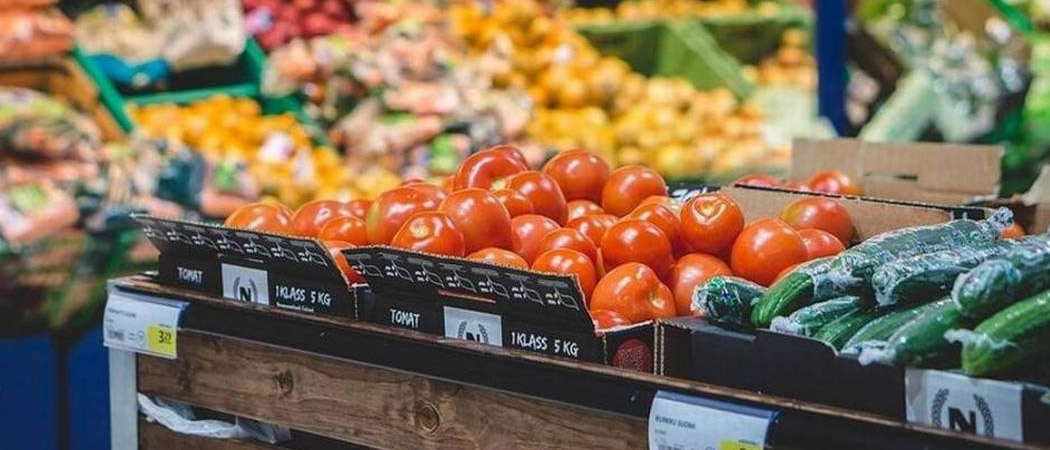 Bluffton has a plethora of grocery stores and all carry great wines and superior beer selections Publix, Kroger, Food Lion, Harris Teeter and a Walmart Supercenter. Visit Bluffton's gourmet groceries-R T's Market on 598 Old Palmetto Bluff Road; Scotts Market at 1230 May River Road; Olive the Above for oils and vinegars from around the globe; and the Village Pasta Shoppe for homemade pasta, breads and cheeses.
That's our best of Bluffton list. Do you have any favorites not listed here?
Hilton Head Island Condo Rentals
After all that day tripping in Bluffton, you'll be glad you reserved your luxury Hilton Head condo at Condo-World. Reserve one today!